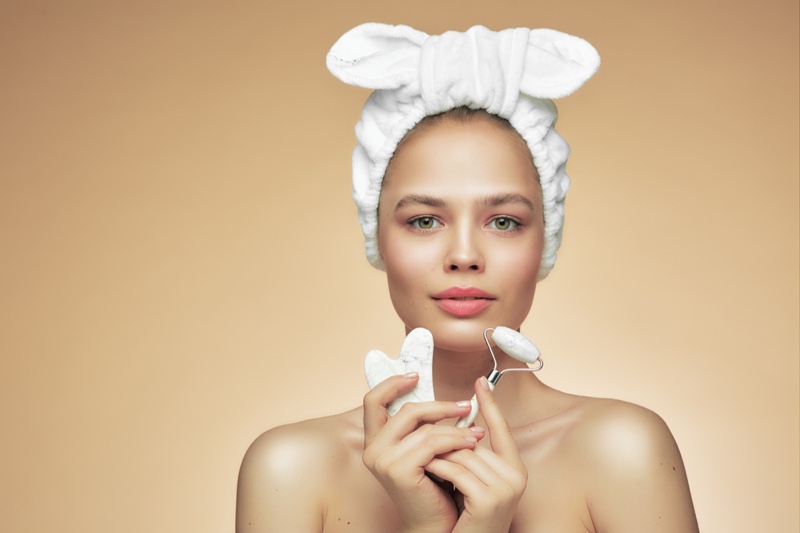 Facial massage is a fantastic habit to maintain, more so if you want to have a face that looks fresh and awake. Done with the right beauty tool, for instance, one of the several gua sha tools, it can help to cleanse your skin right from the inside because it promotes lymphatic drainage. Another benefit of this daily habit, especially when you use the right facial oil like the Lilou Radiant Hydra Balm, is the improved appearance of your fine lines and general skin structure because it tones, tightens, and firms your skin.
Face Tools to Try in 2021
Gua Sha Stones
Gua sha tools are available in all manner of sizes and shapes, but they are usually flat stones that have dents, edges, wallops, or scallops. They are used to manipulate lymph fluid, muscles, and skin. For the best results, however, make sure that you pick a stone that matches your expert level. Generally, the simpler the tool is, the more it is beginner-friendly. On the other hand, more advanced stones contain a few textures and sizes that let you practice different techniques.
Experts often recommend the Anfisa Gua Sha Beauty Tool especially because it pairs wonderfully with Lilou Radiant Hydra Balm. Used together with this facial oil, it revives the epidermis of the skin to give you a natural glow from the inside out. It has 7 intentional edges and improves lymphatic flow due to its ability to activate facial muscles. You will notice radiant results almost instantly, and it also reduces dark circles, wrinkles, puffiness, and blemishes' appearances.
Face rollers
Face rollers have also emerged as popular face massage tools. Like gua sha tools, they also come in a variety of shapes and sizes. These include stone rollers like rose quartz and jade, wooden rollers, spiked metallic rollers, and studded jaw massagers.
A facial roller works by massaging your lymph system and at the same time drains blockages or toxins in the face. With stone rollers, you get extra cooling benefits. Spiked rollers work best for acupressure, although you need to ensure that you use them gently lest you damage the dermis.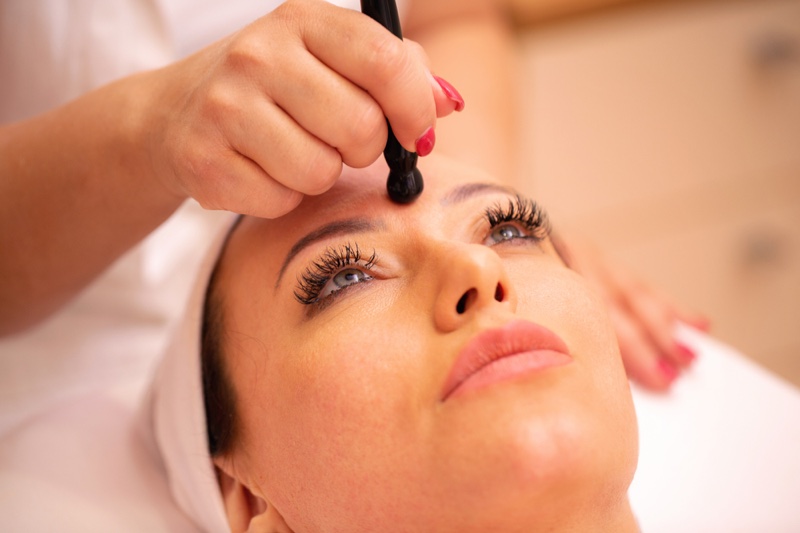 Battery-powered T-bar wand
It is a battery-operated face beauty tool that appears too fancy than it actually is. In reality, it is more affordable than most people imagine. The vibrating T-bar wand is capable of replicating the work of the more expensive facial massages used in high-end salons. Also, it helps to relax your facial muscles and dissolves tension, and tones your cheekbones. The T-bar wand also enables face lotions, tinctures, and potions to be absorbed into the skin a lot faster.
Electrical eye massager
The main benefit of roping in an eye massager into your daily skincare regimen is that it brightens and awakens your peepers even at times when you didn't sleep sufficiently. It provides just the perfect amount of pressure to your eye's sensitive areas. This helps the eye to better absorb serums and eye creams.
Thanks to their oval-shaped designs, these massagers can get to the contours of the area. Also, their gentle pulsating actions mean that the juices beneath the eye bags will keep flowing and thus keep your dark circles away.
Cleansing massager
Its notable benefit is the ability to improve on your face wash's deep-cleaning actions. It offers relaxing pulsations channeled through a silicone mound, and it is particularly effective in removing the build-up of oil, dirt, dead skin cells, and makeup residues. Also, it cleanses your pores and can exfoliate the skin but does not have harsh effects the way external scrubs do.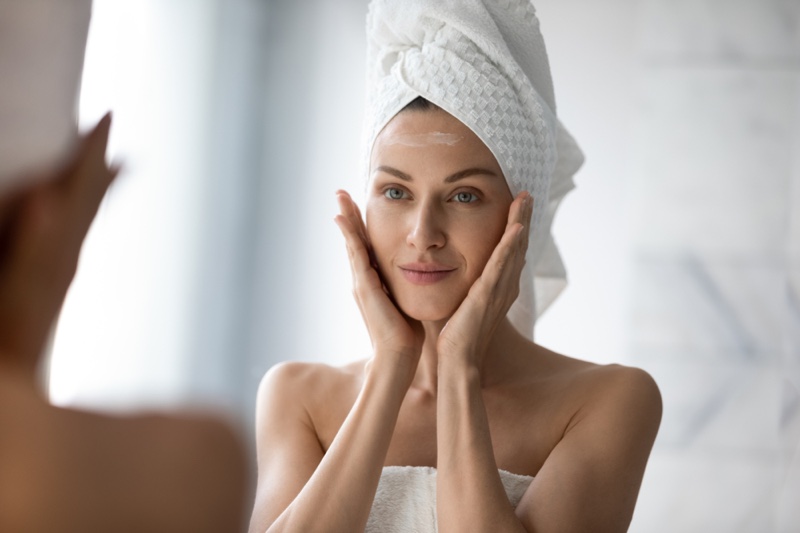 Face sculptor
Face sculptors are relaxing and cooling tools, and work similarly to a facial massager's knuckles on the skin. A face sculptor gently kneads the skin to give you a toned and firm appearance. Also, it's incredibly easy to use. You only need to have it rolled over your skin, and once you have applied the serum, it will add life and plumpness to tired skin.
Add a touch of luxury
Assume you are completely sold on the idea of facial massage and are serious about making it a part of your daily skincare regimen. Firstly, welcome to the club!
There is no shortage of fancy tools in the market. They include sculpting bars, crystal rollers, Kansa wands, and gua sha tools just to mention but a few. Because of their many benefits, experts would recommend gua sha tools any day.
A facial massage tool has one main benefit which is that it has a cooling effect. This also works to reduce puffiness, especially early in the morning. Before massaging, it is recommended to put your favorite gua sha tool in a bowl containing cold water or even in the fridge. Nothing beats the experience of having a cold tool massaged under your eyes gently on a hot summer afternoon. The feeling is electric.
Some tools are best used when warm. In such a case, put your tool in a bowl containing hot water just before use. Some warmth, coupled with a light touch, tends to offer an incredibly soothing effect especially for people with headaches resulting from sinus congestion.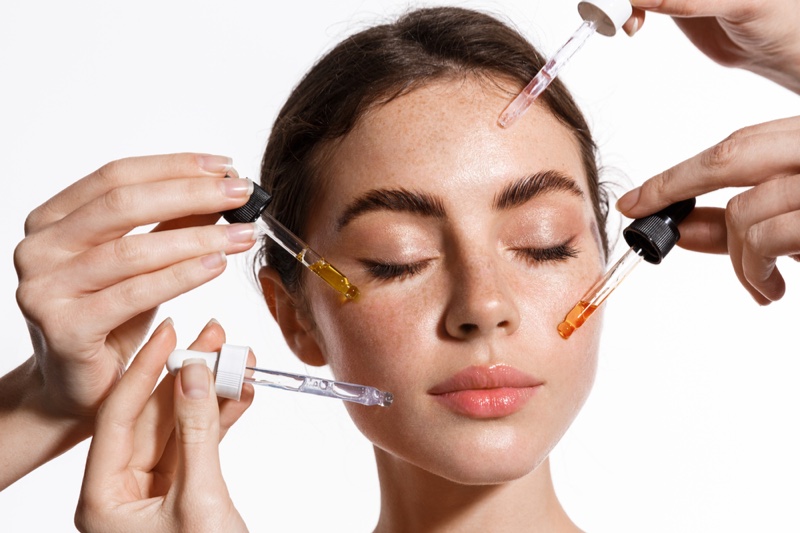 Will Your Skin Break Out if You Use an Oil Massage?
If you are new to facial massage, it is recommended to add one product or switch between them one at a time. It's the rule of thumb for beauty, irrespective of the product you are using.
It's almost inconceivable that you would use a new facial massage, toner, serum, or oil in one week. It's not recommended. In case you should suffer from breakouts or irritated skin, you would not have a clue which product is behind it.
Conclusion
But make sure you do it right. Clean your hands, do the massage gently, and most importantly, choose oils that are friendly to your skin. When you stick to the tips above, you would most likely have a smooth massage with no drama, and enjoy happy, glowing skin while at it.