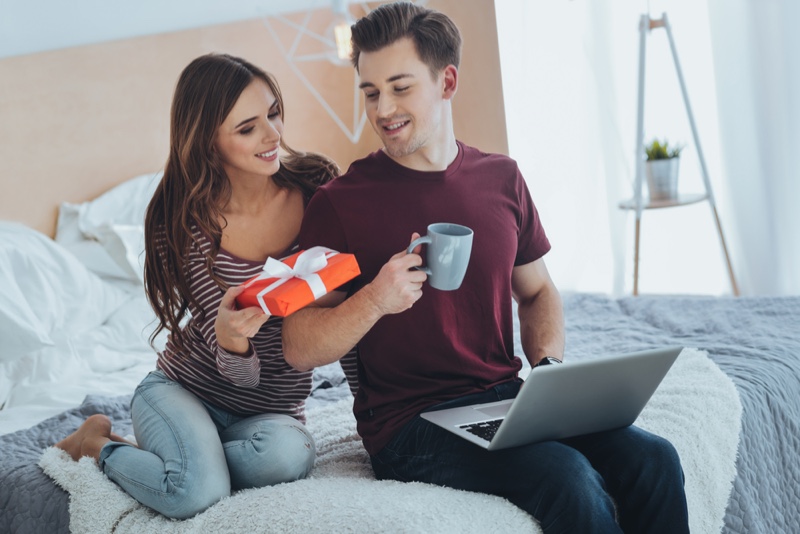 Many women find it challenging to come up with a thoughtful gift that their guy would love. So why not give him something stylish yet functional? This year, it might be time to give the best man in your life a new, sleek wallet that reflects his personality and elevates it to a whole new level of suaveness.
A wallet is something many people, not just guys, wouldn't want to replace. It's usually the last thing you buy for yourself because you could grow attached to it. And when you find the best piece, it isn't easy to part with the old one. So, if you have found the perfect wallet for your man, you'll be more appreciated and loved.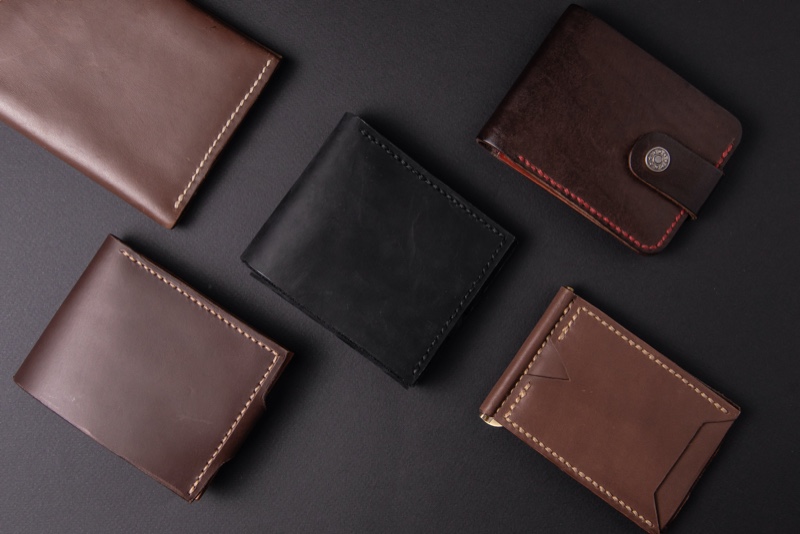 Moreover, a wallet is an excellent gift for a guy. Ignoring all the silly superstitions that go with the act, you're giving that person a powerful symbol. This accessory that carries money is also a symbol of success. And giving it to your special someone means you wish them abundant blessings and wealth.
Furthermore, a wallet is also a functional accessory that everyone needs. For many, it's a necessity and something that they can't leave their house without.
Today's wallet holds cash and cards and may also be a vessel where one can organize tiny vital pieces of their life. Things like their identifications, keys, or even sentimental photos and notes can fit in to remind them why they need to earn success.
If you're on the lookout for the best mens wallets, here's a simple guide to help you out:
1. Full Grain Leather Wallets
When it comes to durability, nothing could replace authentic full-grain leather wallets. They're considered one of the best mens wallets and cream of the crop as they can withstand the test of time and are very resistant to wear.
Aside from looking, feeling, and smelling lovely, luxury men's leather wallets are made from full-grain leather. Their durability is established, and years of wear will only add more character to their surface, making them more appealing.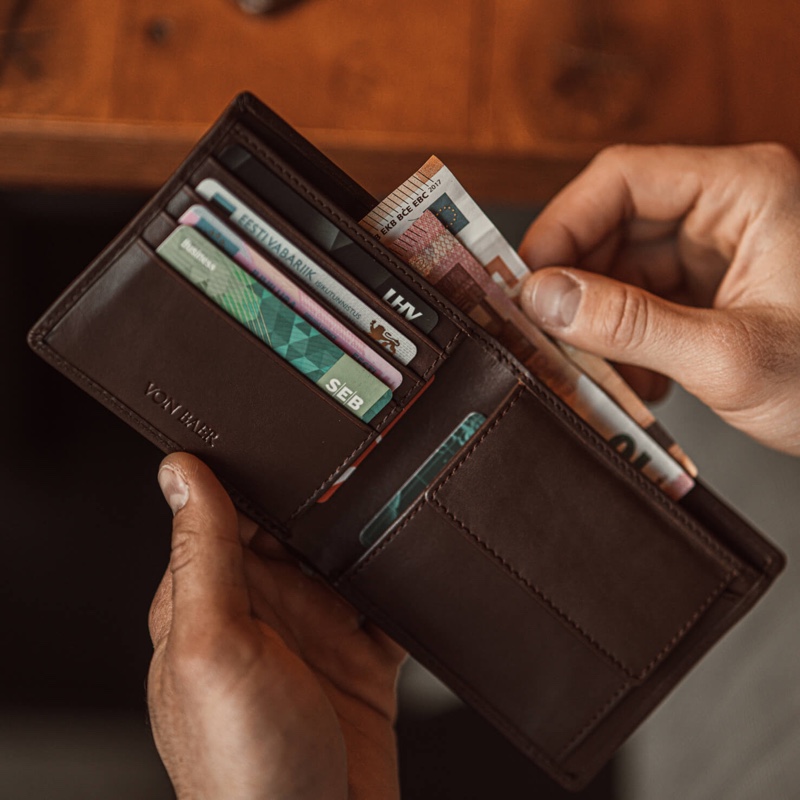 2. Slim Leather Wallet
A slim wallet is beautiful to guys since even with cards and cash inside, its shape remains because of its excellent construction and minimal use of materials. In addition, they won't experience pain in their hip and back when they sit on it.
Yes, this happens a lot of times. Guys tend to forget that they have a wallet in their back pocket. And when they sit for an extended period with it pressing on their buttocks, they may experience low-back soreness. On the other hand, many wallets bulge because of their contents.
But many slim wallets remain to be thin even after placing a quarter of your life inside. It might be a great idea to give your man this type of wallet. And with it, your guy doesn't have to experience pressing discomfort every time they sit on it.
3. Wallet With RFID Blocker
Many credit cards today are equipped with RFID or radio frequency identification. Unfortunately, many unscrupulous individuals have tried accessing other people's financial information by reading and capturing the RFID on their cards through a device. Many wallet makers improved the construction of their wallets by placing an RFID blocker.
So, if you want your guy to be protected from digital pickpockets, give him a wallet with an RFID blocker. Likewise, thieves won't be able to read the data on the cards inside their wallets.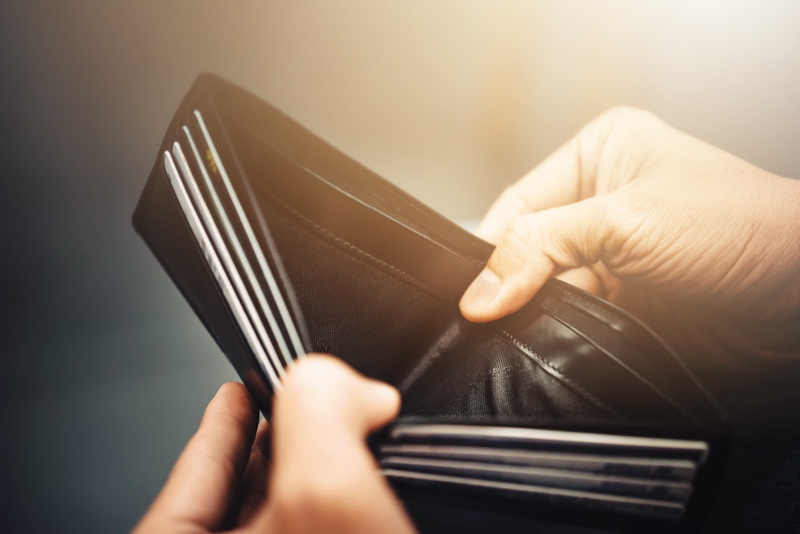 4. Leather Billfold Wallet
A billfold wallet is the most straightforward and traditional wallet for guys. As the name implies, it can be folded in half to take up less space in your pocket. It has a compartment for bills and a few slots for credit cards.
5. Aluminum Card Wallet with Cash Strap
Even with 12 credit cards cramped inside, the wallet still feels slim because of the modern construction and minimalist design. The aerospace-grade aluminum is highly durable and won't crack even if you sit on it.
Moreover, the wallet has a strap that can hold your cash safely. The strap is expandable, so if you wish to carry more money, you can safely tuck it into the strap, and nothing will fall out.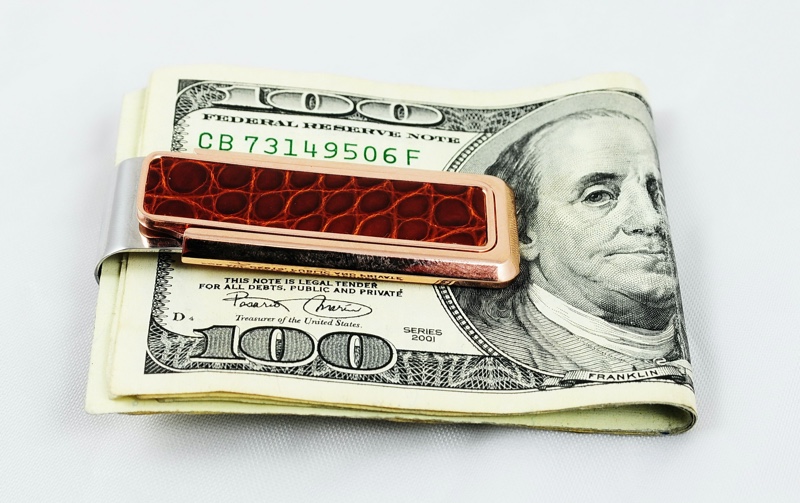 6. Money Clip
Say goodbye to bulky wallets. If your man is the type who uses cash only for payments, it's best to give him an elegant money clip to secure his cash.
It's not as modern as the techy RFID wallets, but it's equally functional. It's suited for guys who are still conservative when it comes to spending and still prefer to pay in cash.
7. Durable Canvas Wallet with Leather Lining
If you're looking for a more affordable, durable, yet fashionable wallet, you can choose one made of sturdy canvas with leather lining. One of the classic best mens wallets, canvas pieces look youthful with a design to match your man's personality, ranging from clean lines to neutral shades.
Conclusion
Whatever the occasion, it's nice to receive something well-thought-out. For a man to receive a gift like a wallet means that many things have been considered to get precisely what he'd like. However, it's not something you pick up in a store at random.
To give the perfect gift he'll love, you need to know the person profoundly. You can also consider things like the materials used and how they were made. In this day and age, it's not just the thought that counts. It's the effort that matters a lot.