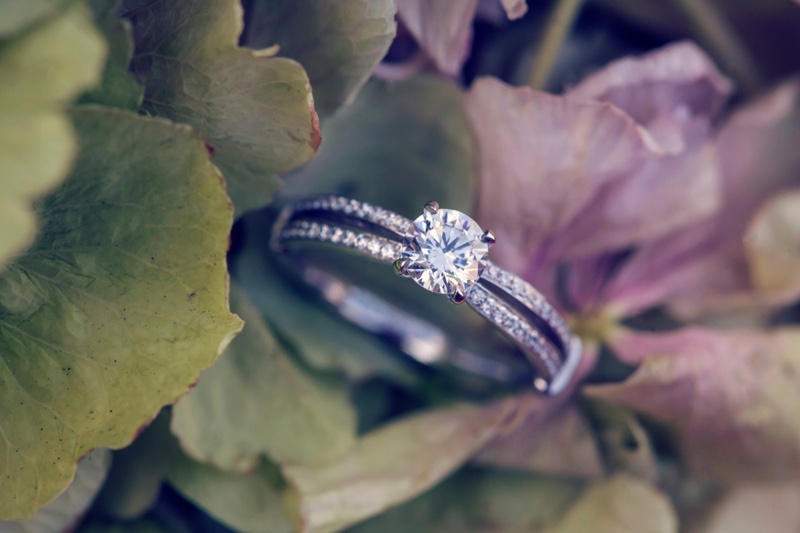 If you've reached a point in your life where you're debating an engagement ring purchase, we're sure you're very aware of just how important such a major decision is.
But chances are, this isn't something you have a lot of experience in.
Even if you've been married before, every single proposal, every single ring, and every single relationship is unique, and what worked before won't necessarily work now.
Engagement ring shopping may be both bewildering and intimidating, but it's your lucky day! We've put together a list of the most important tips for buying an engagement ring.
Read through this article, and commit each point to memory, and you can't fail!
So let's take a look: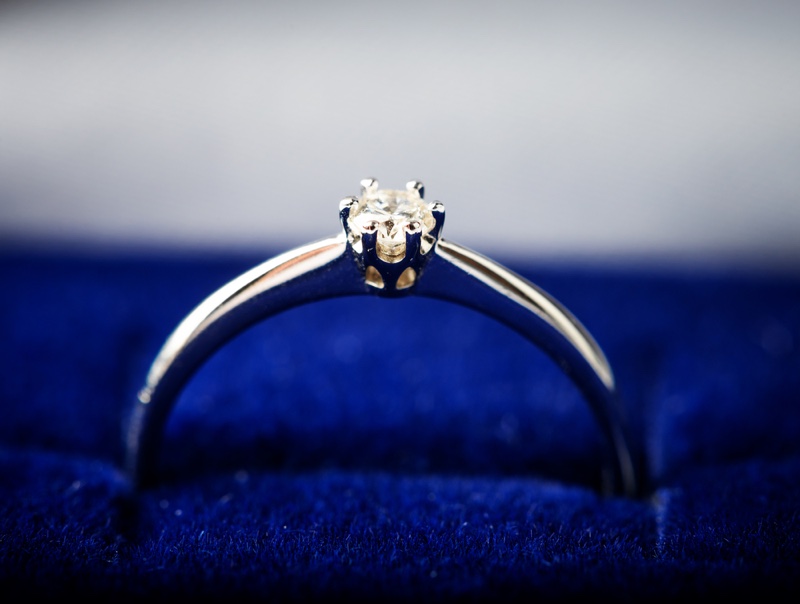 First things first – Remember the 4 C's
Assuming you're one of over 75% of men who opt for a diamond engagement ring, remembering the 4 C's is the best way to ensure you cover all the bases and get the diamond your potential fiance deserves.
So what are they?
1. Cut
2. Colour
3. Clarity
4. Carat
The cut of a diamond is the only characteristic of it that isn't purely natural. The cut is dependent on a jeweller's skill and can drastically affect how a diamond looks. For example, a diamond cut incorrectly or by an amateur can become dull and lose its sparkle. The cutting technique used will also impact the shape of the end result – oval diamonds, round diamonds, etc. We recommend asking to see all of the available cuts a jeweller has to offer to ensure you are making the right decision.
While the most valuable diamonds are white or clear, the colour can actually vary a lot too, with subtle tones impacting the price and lustre. If you are particularly wealthy, extremely rare diamonds with strong colours known as "fancies" may be an option.
Clarity is graded on a scale. However, certain levels of imperfections make your diamond unique and should not be seen as a negative. We generally recommend you aim for SI1 (slightly included 1) or better. As long as your diamond is within this category, clarity shouldn't be too much of an issue.
The weight of the diamond itself is of course known as the carat. Engagement ring diamonds are usually between half a carat and a single carat. It's important to remember that this is very different to the "karats" used to measure gold purity.
Any trustworthy jeweller will be aware of the 4 C's, so inquiring about these details is a great way to be sure you're dealing with one. If such a question is met by confusion, it's time to leave.
So now you know how to judge a quality diamond, what else should be taken into account when choosing an engagement ring?
We're not done yet: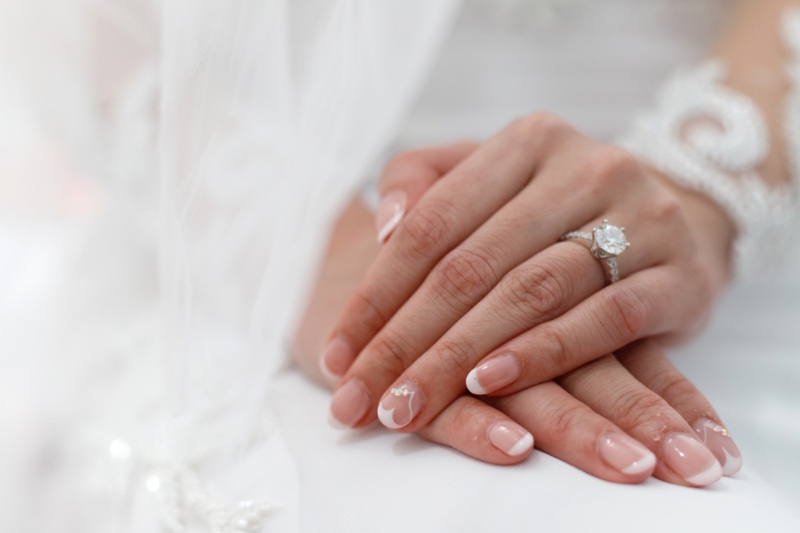 Put Your Partner Above All Else
It's important to remember that if your partner agrees to marry you, they'll likely be wearing this ring for the rest of their lives. Take this into account and take your time to choose a ring that suits their personal style. Offering up a ring that doesn't suit their personal tastes isn't going to do much for your chances either!
While your head may be swirling with prices, the 4 C's, and what your partner might say when they see the ring, your partner is most likely to be concerned with how it looks above all else.
This step will be made a lot easier to follow, if you take note of the next one:
Learn Their Taste in Rings, No Matter What
It's possible you and your partner have never discussed rings before. It's possible you have absolutely no idea what their taste in designs, styles and colours might be. However, there are ways around this. Spend time taking careful note of the jewellery they wear and own. Ask them their opinion on ring styles without giving away the reason. If you're truly stuck, you can even ask their friends. If you can pull this off without giving the game away, and get a perfectly suited ring as a result, brownie points are yours!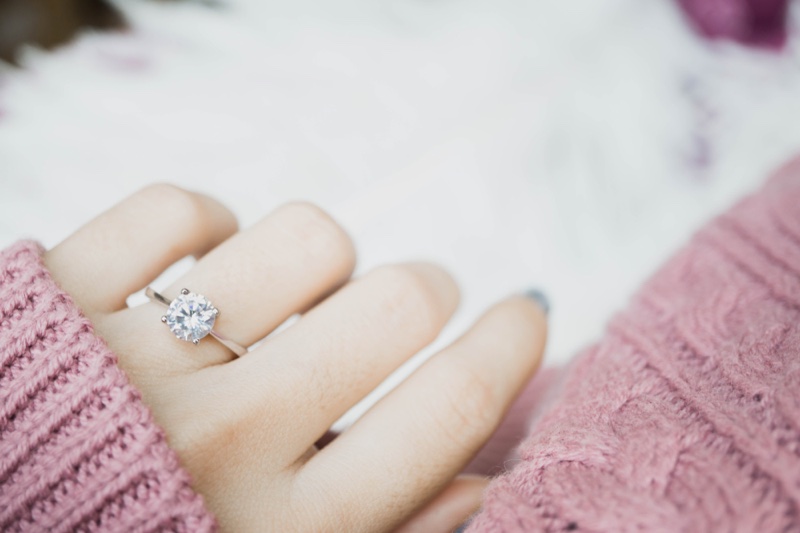 Confirm Their Ring Size
You may be able to ask your partner's ring size without them realising why, simply by framing it as something you should know for the future. You may also be able to check the rings they already own or ask their friends. Of course, if you struggle with this, you can always be sure to get a ring that can be resized later. Another popular strategy is to simply use a temporary ring that can be exchanged for a correctly sized one at a later date. This is common in the most spontaneous proposals where the time and opportunity to find out the exact size required isn't available.
When possible, though, we would always recommend taking the time to find the correct size as this can be taken as a sign of just how much you care.
Pick a Band That Suits His/Her Skin Complexion
Gold and platinum are by far the most popular options, but even gold itself can be broken down into white gold, yellow gold and rose gold. Your partner will be wearing this ring with all of their future outfits (hopefully!) and so, taking the time to choose one that really complements their natural look will ensure the best result and guarantee that the ring won't stand out in all of the wrong ways.
Be Mindful of Guarantees & Insurance
Last but far from least, you have to ensure your investment is safe. Once you've chosen a diamond and are happy with your choice, this is the most important thing to be aware of.
For example, maybe you know what ring you want to go for but are still unsure about which seller to go with. If one has a better guarantee than the other, this might well make the decision for you.
Similarly, insurance is something you should look into. Rings are unfortunately small and easy to lose. If you can't afford for this to happen (and who can, really?) then insurance may be one of the best investments you ever made.