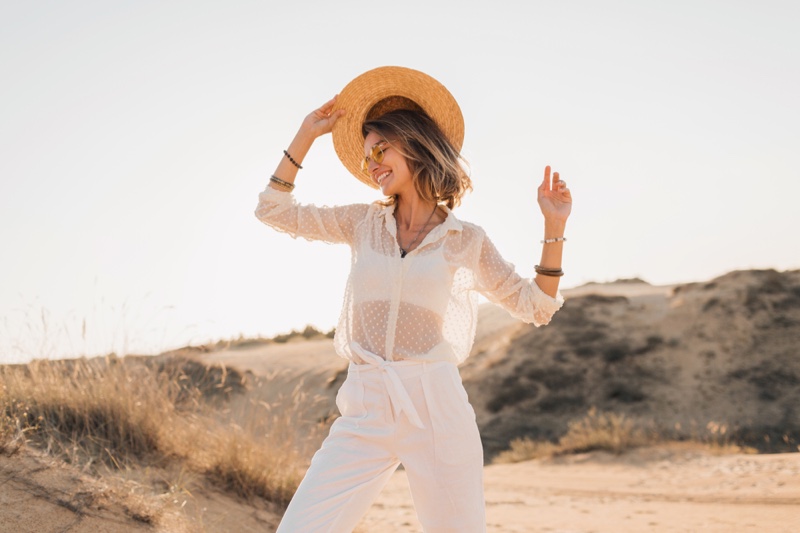 Fashion is an ever-changing thing, and while you might crave all the latest trends, the truth is, not every trend may suit your personal style. So many of today's hot, chic looks may live up to the nouveau glam factor, but is that really the look that works for you?
The essence of fashion is about dovetailing design elements to reflect your lifestyle and express your personality. You can easily accomplish this objective and still stay in step with the current couture catwalks. In other words, you can savor all the latest fashion trends while developing your own unique look.
Defining your style is the perfect way to look fabulous, feel comfortable and boost your confidence. At the end of the day, that's what fashion is meant to do. So read on for tips about how you can define your personal style and still enjoy the newest posh trends.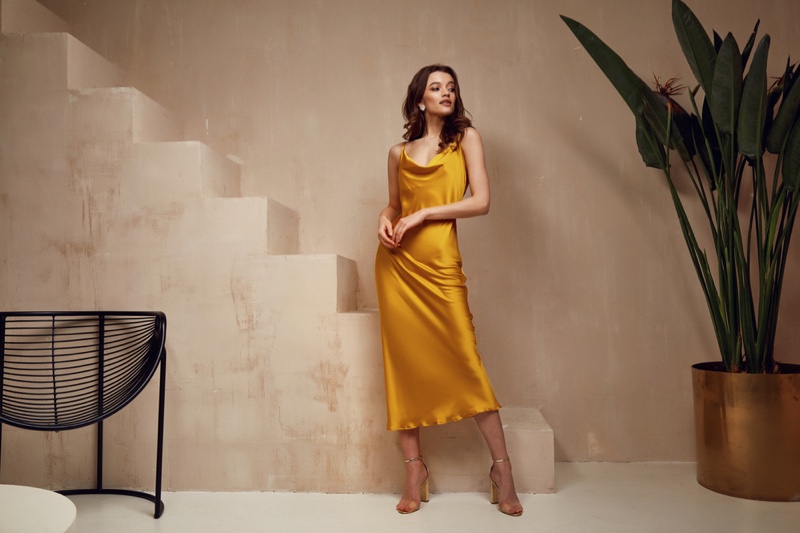 Who are You Dressing for Anyway?
The whole point to cultivating your distinctive look is dressing for yourself. However, more often than not, you may find yourself dressing according to the status quo. Perhaps as far back as middle school you found yourself worrying more about your appearance. Maybe peer pressure started setting in, and you began caring more about what other people thought rather than following your own fashion instincts. Teenage pressure to "measure up" is a big motivation to dress according to trends. It leads to all sorts of motivations, like paying closer attention to clean skincare, or even styling and washing your hair to meet the approval of others.
The biggest (and easiest) adjustment during your formative years was probably switching up your style to fit in amidst social pressures. You likely wanted to get noticed without standing out, and wearing the coolest trends or wearing the most expensive brands was the most effective way to achieve social acceptance.
But truth be told, not much has changed since then. Of course, you may still care about the latest trends, what other people think about you, and good hygiene. But one thing that noticeably changes as you get older is the need to feel comfortable in what you are wearing. Furthermore, you want to dress distinctively; uniquely you but also relevant in today's current style.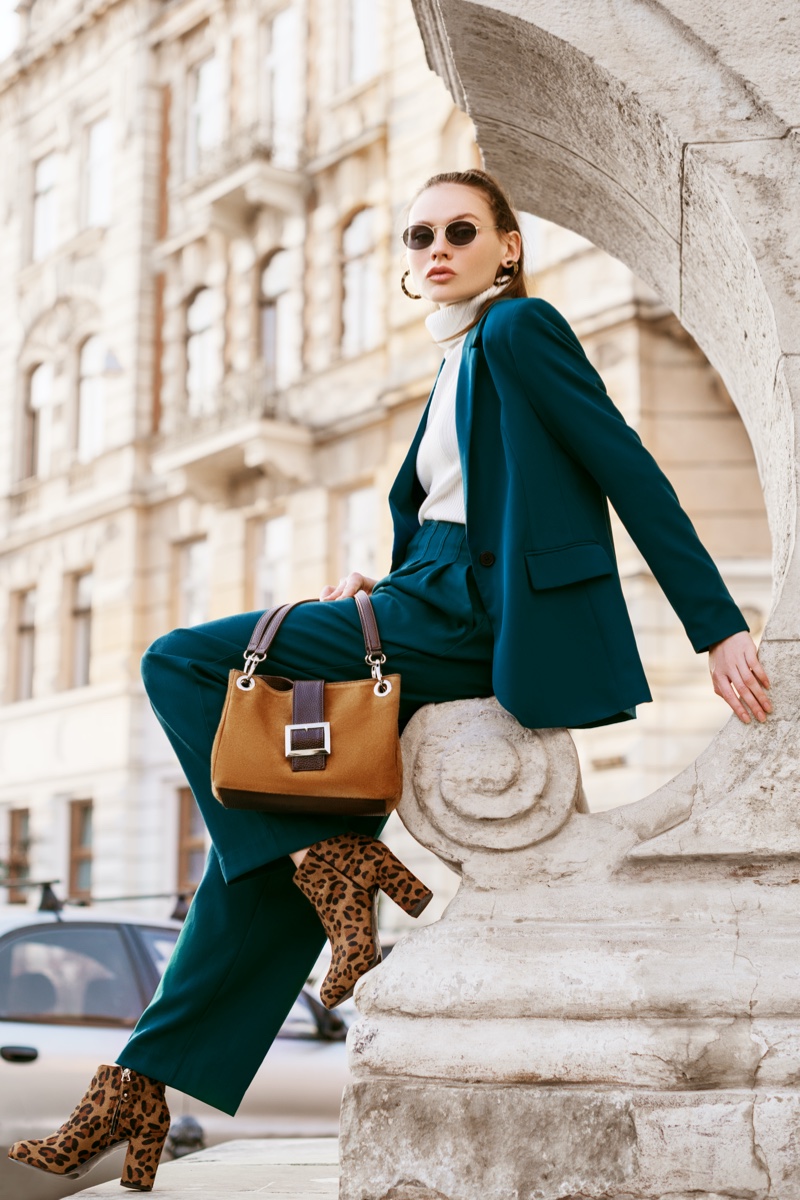 Tips to Dress for Yourself and Still Stay Current
Follow these simple fashion tips, and you'll develop your own unique look and style while still dressing on point. Before you know it, you'll find your days filled with constant compliments on what you're wearing and how you look.
Get Color Coordinated
Nailing a stunning fashion statement is more than just matching colors in your ensemble. Pairing colors together can get complicated, but it becomes easier if you start with a neutral color such as white, brown, gray, black, or brown. Then you can build on those basic hues with something brighter. Do some experimenting and mix two or three bright accents with your neutral base for a composed outfit that packs a colorful punch.
Mix Textures to Boost Your Look
You can go bold, or you can be more subtle, but mixing different fabrics in a single look can transform any outfit. Try incorporating textures like denim, cotton, satin, leather, and suede. And don't forget fringe and shag textures for head-turning looks and a jolt of fun.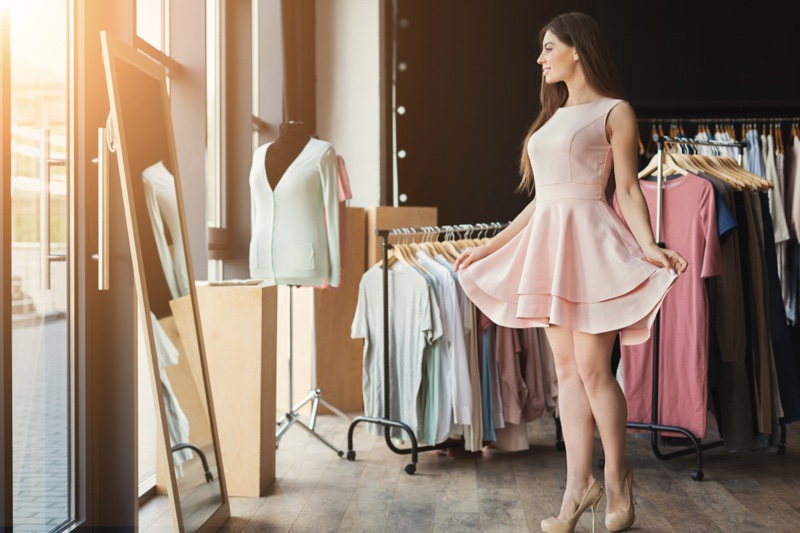 Dress to Flatter
Most people make the biggest mistake of mimicking the looks they see on mannequins or in fashion magazines. There's nothing wrong with that, but truth be told, not every style or trend will compliment your body shape. So rethink your fashion expectations by opting for clothes that flatter your body rather than imitate what the models are wearing on the latest fashion blog.
Maximize Your Style with Accessories
Accessories are the best and simplest way to transform and add flair to any outfit. Whether you go daring or subdued, accessories are the finishing touches that define your fashion style. Invest in accent pieces that appeal to your taste, like a bulky necklace, layered bracelets, or an arm cuff. The right accessories can make all the difference to stay on trend while still expressing your personal look.
Try Before You Buy
Simple enough, isn't it? But many women walk out of the boutique without ever trying on the outfit. Just because it looks good on the hanger doesn't mean it will look the same on you. So before you leave the store, make sure that it fits, flatters your body shape, and makes you feel comfortable.
Build on Fashion You Love
When you find the look that you feel most comfortable and confident in, stick with it. You may likely have one or two key outfits that fill that role. Maybe it's a pair of distressed jeans with a slouchy tee, coupled with a blazer. Or perhaps your go-to duds are leggings and an oversized floral blouse with a thick accent belt. The point here is, once you find the look you love, assemble your wardrobe around it. Start with your beloved basics, and then build around them. Experiment with colors, styles, textures, and accessories to see what makes you feel like a million bucks.
The key to crushing that fresh, fun look is feeling free to express your distinctive style while exploring new fashion trends that work for you. Don't be shy about shaking things up. Get out of your comfort zone and try different looks. You never know what will look good on you until you try it on; that's the beauty of finding your own specialized style. And remember, fashion trends aren't commandments. They are simply suggestions to use as you create a look that defines your wonderfully unique style.