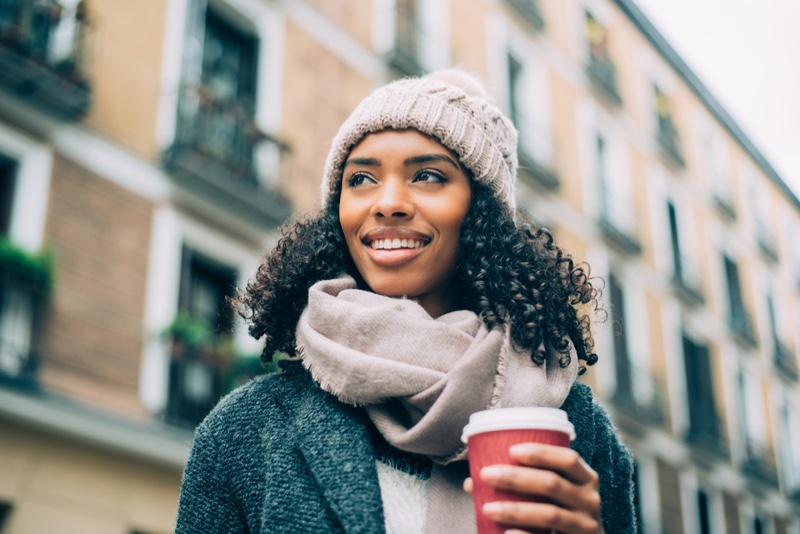 The cold weather is not only harsh to your skin but also to your hair. It's an uphill battle from there for curly-headed folks. As winter rolls in, the cold, dry weather with strong winds can make your curly hair a dry and tangled mess. Hats and hoodies can protect your precious locks, but you will also need a long-term solution.
The biggest issue with surviving winter with curly hair is the dryness. So, your goal with hair care should be to lock in the moisture of your curls to keep them bouncy and healthy. Hair experts recommend using products with a creamy or oily base to moisturize your dry curls.
Continue reading to see how you can fight the harshness of the winter with hair care tips for your curls. 
How to Protect Your Curls During The Winter Season
One or two products by themselves will not help in restoring your curls. Instead, you need a coherent curl protection plan that brings together different steps.
Here is a comprehensive list of how to protect your curls in winter. 
1. Do Not Shampoo Everyday
Your curls' natural oils are stripped every time you shampoo your hair. That's why curly hair should not be washed every day, particularly in winter.
Whenever you shampoo, use gentle formulas that do not include drying ingredients. Ingredients like sulfate, dyes and alcohol will ruin the texture of your curls. Look for brands like House Of Curls that offer conditioning shampoos specifically designed for curly hair.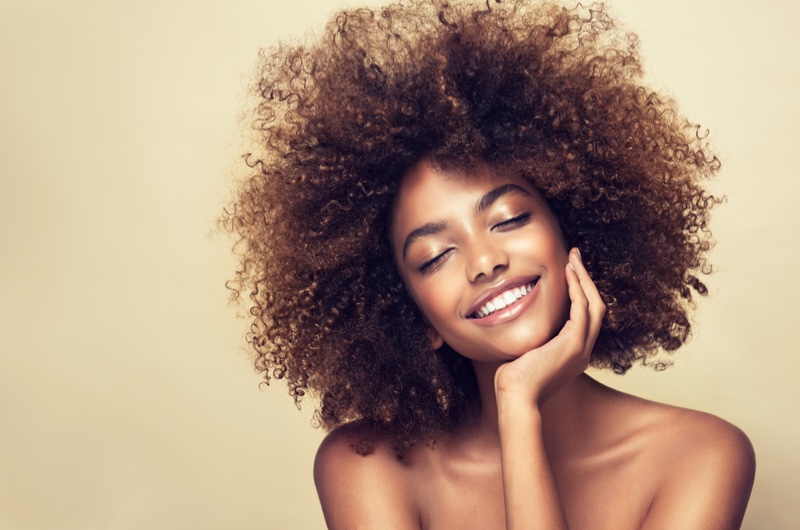 2. Take Warm Showers
Warm showers and conditioning shampoos pair well together. The warm water opens up your hair cuticles so that shampoos and conditioners can do their job. 
However, it is important to avoid excessively hot water. If the water is too hot, it will reverse this effect and instead make your curls brittle. 
3. Adopt the LCO Method
When trying to manage your curls, keep the LCO method – liquid, cream and oil – in mind. The liquid can be either water or leave-in conditioner to freshen up your curls. Thin leave-in conditioner is ideal for smoothening the look of your curls and reducing frizz. After this, scrunch up your curls with some styling cream or butter. Last but not least, seal in all the moisture with a little bit of hair oil. The LCO technique will keep your hair moisturized all day long.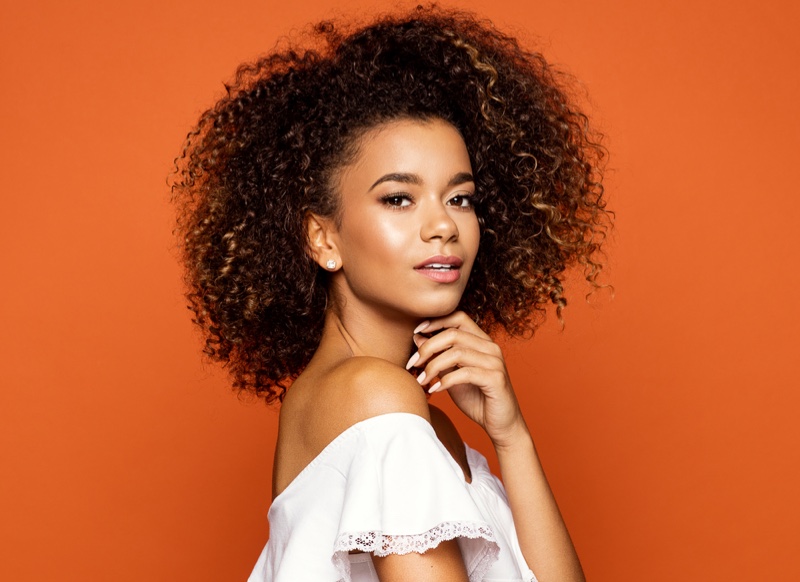 4. Start Using Heavy-Duty Products
Heavy-duty hair products are jam-packed with nourishing oils and creams. These products are typically avoided during the summers because of their thick texture. However, winter necessitates the use of these products. 
Creams and butter are heavy enough to hold your curls even in the face of strong winds. You must remember not to apply too much as it will start to weigh down your curls. Deep conditioning hair masks also come in handy.  
5. Avoid Heated Styling Tools
Who isn't tempted to use a blow dryer during winter to dry their hair? However, the heat from the blow dryer will not only suck out the moisture from your curls, but also cause split ends.
If you absolutely must use a blow dryer, make sure to use a serum afterwards. A heat protectant serum will limit the damaging effects of the heat on your curls.
6. Wear Protective Hairstyles
A quick search online will show you a range of tutorials on how you can style your curly hair in wind-proof ways. Hairstyles like fishtail braids, twists and updos keep your curls intact and tangle-free even in the most unpleasant conditions.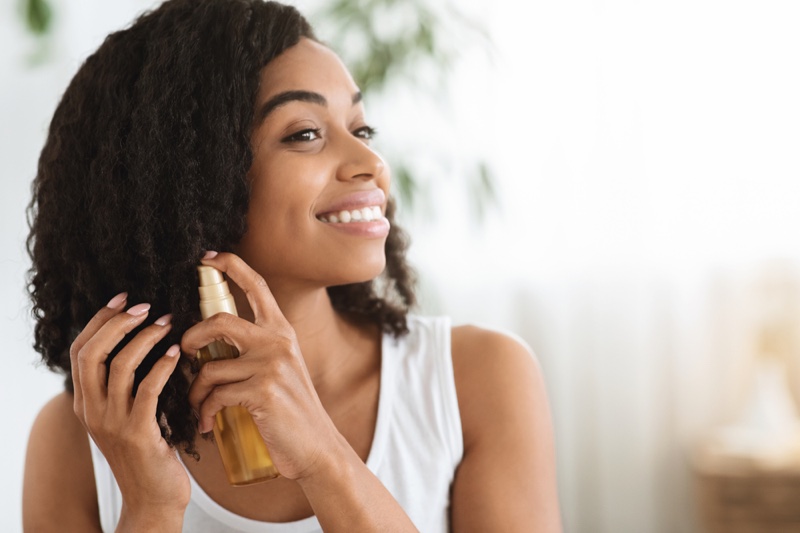 7. Mid-Day Spritz
Hydrating hairsprays are a huge help during the winter season. They provide enough grit and texture for your hair to hold the shape of its curls. These sprays come in compact sizes so you can carry them around wherever you go. If your curls start to feel dry during your day out, you can refresh them with a spritz.
Besides using appropriate hair care products, you can also revitalize the health of your hair by drinking water. By hydrating yourself, you are transporting water to your hair, from the roots to the tips. 
8. Upgrade Your Pillowcase
An often overlooked aspect of hair care is the material we rest our hair on as we sleep. You can protect your curls is by using silk pillowcases. It may seem like an expensive investment for hair, but silk pillowcases do wonders for your curls. The silk fabric is smooth on your curls, preventing breakage and frizziness. This way, you will not wake up with loose and fragile curls. They will still be intact when you step out in the cold.
Final Thoughts
Your curls always dread the winter, but that's where you come in. Your hair will not magically keep its beautiful curls without you making a proactive effort to maintain them. With so many hair guides online, you can easily find the best products for curls and formulate the perfect hair care routine.
It is now up to you to use the winter haircare tips mentioned and let your curls shine.