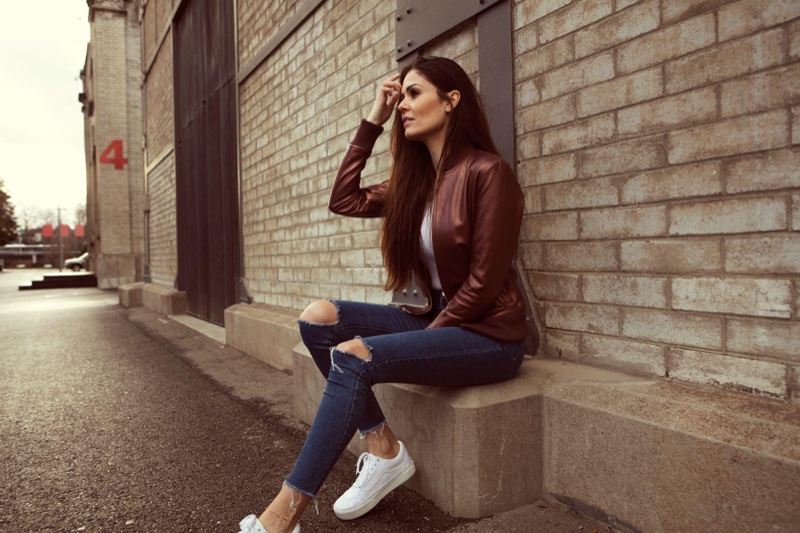 Leather jackets for women are a standout piece of fashion outerwear. Many of us wear a leather jacket every day. People wear leather jackets for a variety of reasons. It shields you from the cold, protects you, and enhances your appearance all at the same time.
They can be worn casually with jeans or dressed up with a nice dress. It's a versatile look that harkens back to classic films like Grease and Rebel Without a Cause. Traditional leather jackets stand out on everyone, young and old.
And later on, people began to experiment with leather jackets, such as the bomber jacket. Now women's leather bomber jackets are popular, and they come in a variety of fabrics in addition to leather. Women wear it to work, to parties, on fashion runways with creative details, to movie premieres, and even on red carpets.
Variations in fashion clothing occur at all times. People are willing to try new things and experiment with their appearance. When it comes to bomber jackets, people simply prefer solid ground colors over other colors. In this blog, we will discuss how to style a colored bomber jacket and how to wear it in seven different ways.
Casual Yet Classy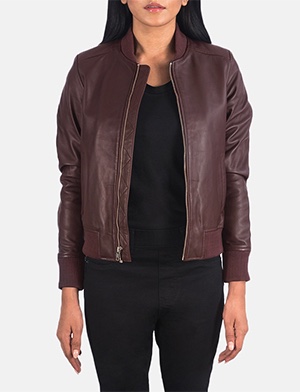 Being casual does not necessitate much effort. Just keep your comfort in mind. Choose clothing that is comfortable and will allow you to get through the rest of the day without becoming exhausted. Choose a simple outfit consisting of a white round-necked t-shirt and high-waisted mom jeans. To run your daily errands, choose comfortable footwear such as pumps or sneakers. Choose a brightly colored bomber jacket, such as maroon, to add a pop of color to your ensemble. Tie your hair up in a ponytail or a bun, and you're ready to go about your day.
Shorts and Skirts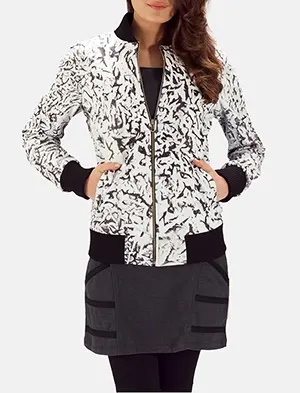 Shorts and skirts are wardrobe staples because they go with everything. When paired with a colored bomber jacket, they will undoubtedly elevate your look because deep-toned pieces complement each other well. Choose a simple t-shirt, a tank top, or a turtleneck, depending on the weather and time of day. If you're going to a pub with friends to party, you can wear stilettos, hoop earrings, and let your hair down. Then you'll have your own daring and seductive look.
Combination with Black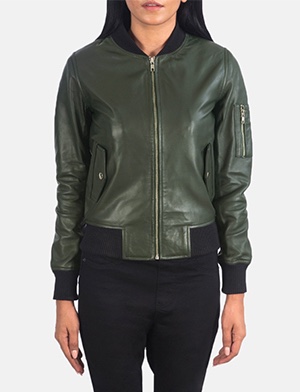 When it comes to black, we know for a fact that almost anyone can slay a black outfit; however, catching people's attention is the most important thing. Choose your favorite black ensemble from your closet. Accessorize a little, depending on the occasion. Put on your green bomber jacket, black sneakers, or canvas shoes, and you're ready to go. The colors black and green look great together, as does the entire outfit.
The Party Look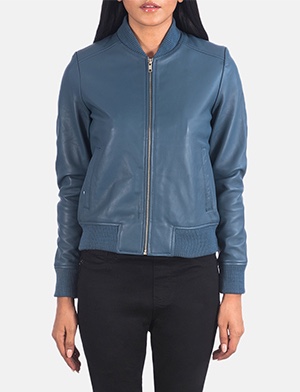 Do you have plans for a girls' night out? And if you want to stand out from the crowd, we have just the thing for you. Take out that blue bomber jacket you've been saving for a special occasion and pair it with something. No, it will not be extra, but it will get you the same attention you desire in terms of appearance. Choose a draped silk tank top, tuck it into your mom or skinny jeans, and throw on that blue bomber jacket. Put on wedges or stilettos. Add some beachy waves to your hair, or simply pin it straight. Dress up your ears with statement earrings that draw attention to themselves. Makeup should be light and glam, with glossy lips. Pick up a matching clutch, and you're set for the evening.
Statement Crop Tops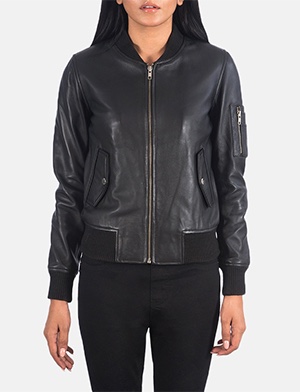 It takes courage to do something unusual and stand out in a crowd while remaining bold and comfortable. On a daily basis, if you want to experiment with different colors and textures of clothing and combine them into a single outfit. Choose a statement crop top with multiple colors and a baggy fit if you want to experiment with different colors and styles. If you don't want to wear jeans, complete your look with sweatpants and sneakers. Braid your hair and wear a dark black bomber jacket. Accessorize your hair and add sparkling jewelry to your neck for a chic look.
The Winter Dressup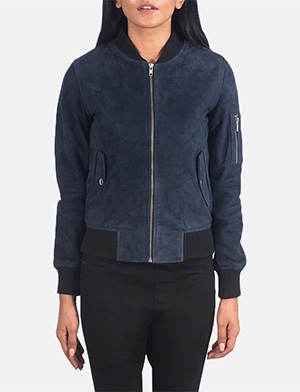 Winter is all about dressing up and experimenting with different textures and weather-appropriate outfits. Dark colors are appropriate for winter, and catering those colors around appears to be an excellent choice for winter clothing. If you enjoy dressing up, we know exactly how to get through the winter without looking puffy. Choose a button-up denim shirt and tuck it into your skinny jeans or leather pants, then layer on a navy blue suede bomber jacket and a silk scarf around your neck. Wear suede boots with it because they will enhance the overall look. Wear a dark lip color and let your hair down if the occasion calls for it.
Highlight the Boots and the Bomber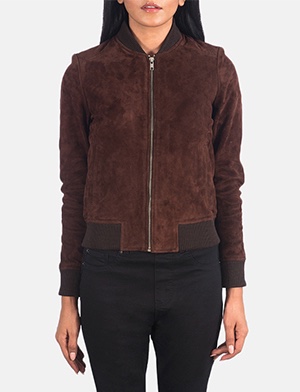 Because not everyone can pull off knee-high boots, let us show you how to wear them with a brown leather jacket. Choose a cute t-shirt with your favorite superheroes on it, or go for something sparkly and sequined with dark-colored denim jeans. Finally, put on your knee-high boots and brown suede bomber jacket. If you're going somewhere in the sun, bring a tote bag and wear sunglasses.
Conclusion
Consider how difficult it is to match colors. You must now realize that you are mistaken. Take out that brightly colored bomber jacket from your closet that you've had for what seems like an eternity. If you don't have one, you can buy it from The Jacket Maker's Black Friday Jacket deal at exclusive prices in order to mix and match clothing pieces with the unique bomber jacket. Experiment with the colors, textures, and silhouettes, and you surely are going to get something very different that matches your vibe.