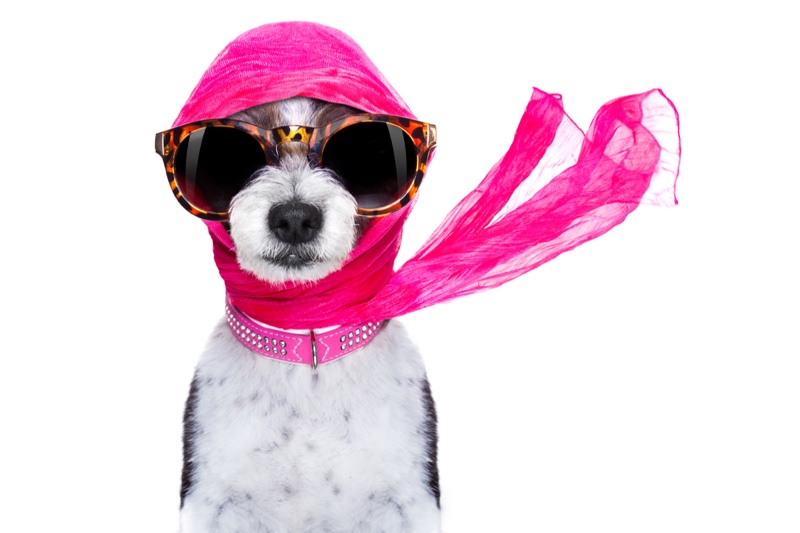 Are you getting ready to make sure your dog is fabulous? There's an entire world of awesome fashion accessories for dogs out there, so make sure you know what's available. Are you ready to learn what can be found for sale? Read on and we'll show you some great ideas.
1. Dog Sweater
The basis of any sort of dog fashion is a sweater. There are thousands of different types of them, and each was designed and made with care at some point.
Sweaters are recommended for short-haired dogs when the weather gets cold. It's not safe to walk some breeds at all in the cold if you don't have one, so ensuring that you have something you like is important.
Make sure it fits well, of course, but more importantly… find the right pattern for you and your dog.
Of course, if commercial offerings don't appeal then you can always make your own. There's no better way to make your dog feel both loved and fashionable.
2. Fashion Collars
Did you know that even some of the biggest designers in the world have gotten into the dog collar business?
Of course, you don't have to spend a ton of money to make your dog look great. Even big-box stores have a ton of fancy collars. Whether it's sequins or robust leather, someone out there has the right collar waiting for your dog.
For the real collar connoisseur, however, it's going to be either high-fashion or something personalized off of an online retailer.
Since most dogs wear their collars at all times, isn't it time that you find the right one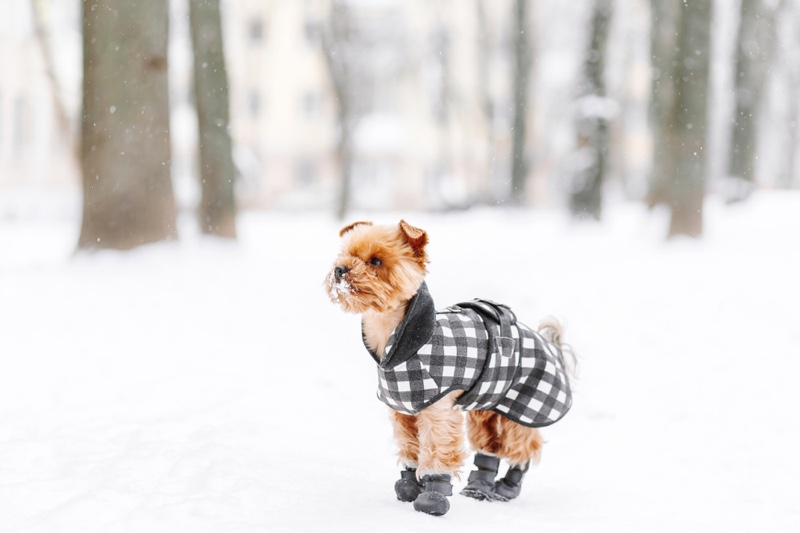 3. Dog Boots
Dog boots are mostly an essential item, but that doesn't mean you can't find a cute set that fits your dog's personality.
You'll first need to decide on the type of boot. Most are designed with a utilitarian end in mind.
One type protects your pet's feet in hot weather. They're often lightweight and frequently stylized a bit. They're ostensibly a solution for walking your dog when the weather gets hot.
The others are winter boots, used for protecting your dog's feet from snow and ice.
Both are necessary for their respective area of protection, but style doesn't need to come in second. Most people can easily find a great-looking pair.
4. Pet Jewelry
Ever wondered if your dog wanted to get some bling?
Well, your time for wondering is up because there are several companies that produce pet jewelry. Mix and match it with your dog's coats, sweaters, and shirts to make them the best looking hound on the block.
Broaches, pearl collars, bedazzled chokers… All of these can be found readily. There are some special occasions where a nice collar just won't be enough, so why not make sure your dog conforms to the dress code too?
5. Canine Sunglasses
The coolest pup on the block can't lay claim to the title based on just the pleather dog jacket you found. They also need a great pair of sunglasses to complete the look.
There are a ton of sunglasses available that are well-suited for a dog. They can even provide UV protection!
And, for those with more exotic interests, you can find goggles for your pet. Whether it's a knock-off of WWI fighter pilot eye gear or a pair of sleek, modern goggles, your dog can ride without needing to worry about eye damage. That's a serious win!
6. Dog Backpack
Your dog can use a good backpack. It lets you carry some extra treats and toys for them, without cluttering up your backpack or purse.
That said, you don't have to be strictly utilitarian about the whole thing. Instead, you can find something suitable for both of your personalities easily.
A cute backpack goes a long way in making your dog a bit more stylish. And best of all? No matter how cool it is, it's not just for show!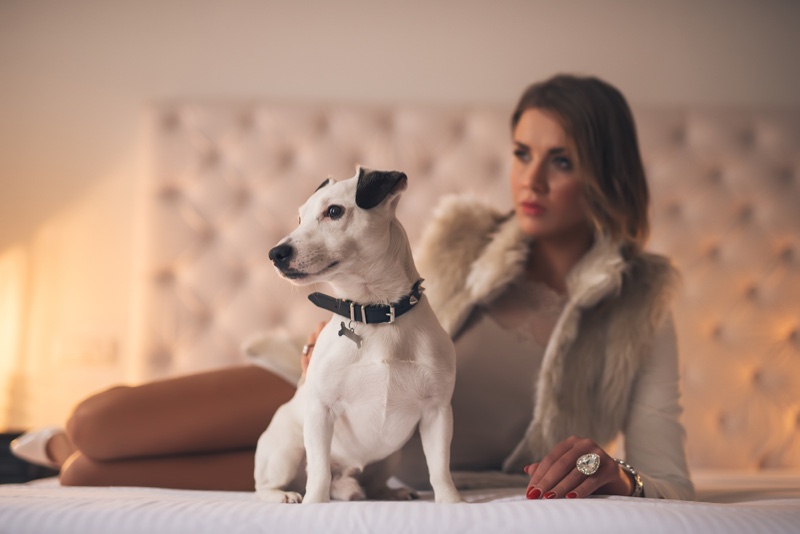 7. Collar Charms
What better way to get your pup into a stylish place than hanging personalized charms off their collar?
While you should always have your ID on the collar, many people have found that's not enough. Instead, there are a ton of charms available that will clip right on. You can even have them engraved with your dog's information to keep things from getting crowded.
The "dog bone" ID is a bit passé, isn't it? Why not branch out and put something on your dog's neck that you'll really enjoy?
Doggone Stylish
Investing in some clothing and accessories for our dogs is often necessary. That said, you don't have to settle for plain anything, instead, you can begin working into a whole new world of awesome items to make your dog fashionable. It's just a matter of finding a place to start. So, which are you going to find first? It's important to know beforehand, so you can make sure it's all equally fashionable!