Cosmetic surgery has been widely available for some time now; the first breast augmentation with silicone implants happened in the 1960s! Since then, the number of people who receive cosmetic work has increased exponentially. Nowadays, the stigmas associated with cosmetic procedures have decreased due to their popularity. After all, most people know someone who's had a nose or boob job.
People get cosmetic surgery for a wide variety of reasons. For many, it improves their confidence and can make them happier. It's still important to remember though that no matter what body you're born with, it's beautiful in its natural state! But if you think surgery would improve your life in some capacity, make the choice that's right for you!
If you're thinking about getting cosmetic work done, it's important to do your research and find a reputable surgeon. To help you learn a little more about different procedures, we've compiled 7 of the most common ones out there.
1. Breast Augmentation
Breasts come in all types of shapes and sizes, which is wonderful! Some people choose to increase the size or shape of their breasts through breast augmentation. This is a simple procedure that requires implants.
The healing time for this procedure is usually short, with people feeling better in as little as a week (but full recovery can take up to six weeks).
Curious about the results? Use breast augmentation before and after photos to decide if the payoff will be worth it for you.
2. Facelift
As we age, our facial skin becomes looser. This may result in sagging or drooping skin, especially around the neck area. Although this a part of the natural aging process, one solution to this is a facelift.
During a facelift, a surgeon will lift the facial tissues, remove excess skin, and reposition the skin accordingly. Recovery for this procedure may take 2 to 4 weeks. The result is tauter, firmer skin, with less lines and wrinkles.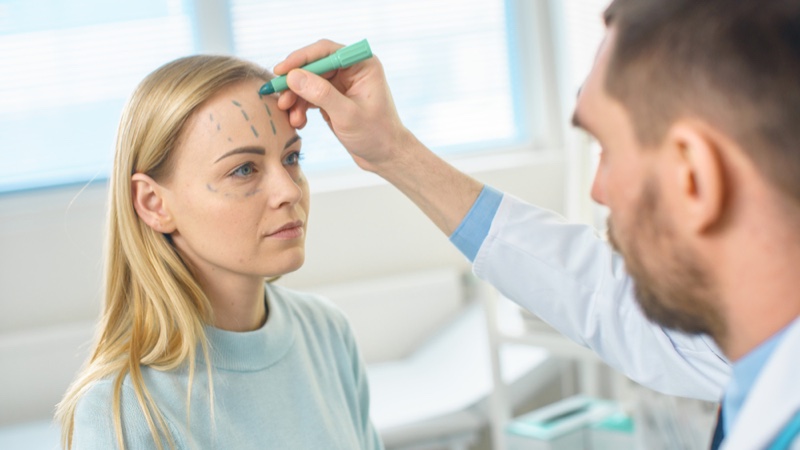 3. Rhinoplasty
Rhinoplasty is any surgery that alters the nose or repairs it in some way. Rhinoplasties are often done for medical reasons, such as birth defects or difficulty breathing. But they are also a common cosmetic procedure for people unhappy with the appearance of their nose.
During this surgery, your surgeon may change the size of your nose, reshape the nostrils, change the angle or bridge of the nose, and more. The average recovery time is 6 weeks.
4. Lip Augmentation
If you want to increase the size of your lips or change their shape, a lip augmentation procedure may be beneficial.
This type of cosmetic enhancement is usually non-surgical. Instead, it relies on injectable dermal fillers. It isn't permanent and will need to be topped up, as the effects usually last around 6 months.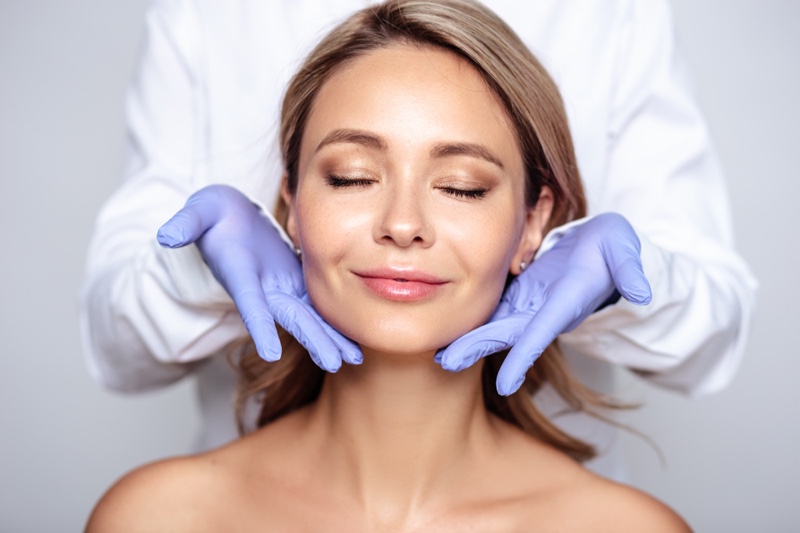 5. Dermabrasion
This procedure, like the name implies, is an abrasion of the skin. But don't worry, it's not as aggressive as it sounds!
During dermabrasion, a special tool is used to gently remove the top layer of skin. After this is done, a new layer of skin replaces the old layer, which results in smoother-looking skin.
People choose dermabrasion to address acne scars, wrinkles, sun damage, and more.
6. Hair Transplant
Baldness affects thousands of people, especially men. A hair transplant may help balding individuals regain some of their confidence.
During this procedure, hair follicles are taken from one area and moved to the less sparse area. This procedure may even stimulate hair growth in certain individuals. Recovery time is minimal, and most people can return to work 3 days after their transplant.
7. Abdominoplasty
An abdominoplasty, commonly referred to as a "tummy tuck", alters the shape of the abdomen. It's popular with women after pregnancies and people who have lost large amounts of weight.
During the procedure, a doctor will work to restore weakened muscles and remove excess fat and skin. The average recovery time is 6 weeks.
Conclusion
At the end of the day, all bodies are perfect! But, cosmetic surgery is one way to enhance your natural beauty if you so choose. Always discuss your options with your doctor to determine any major risks.