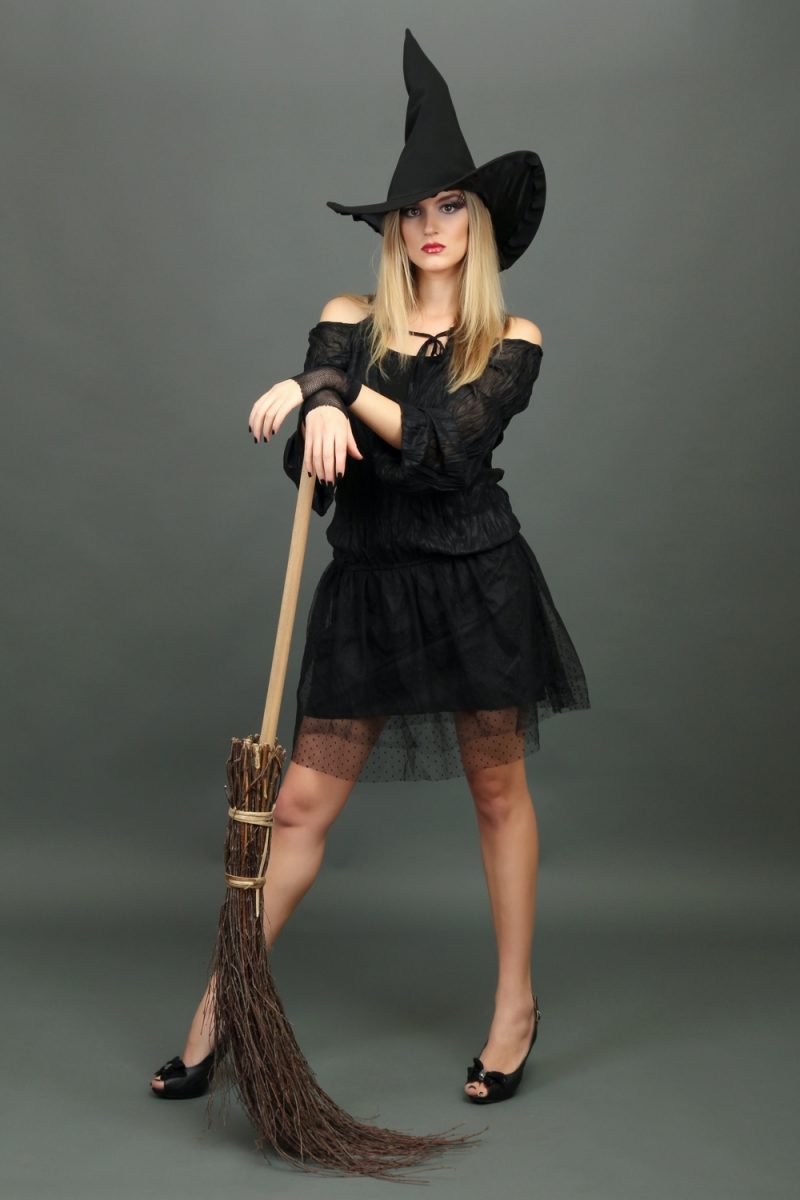 Halloween is such a good time of the year, but the only exhausting thing about Halloween is finding the right costume, especially if you are plus-sized. Do you like something sexy? Scary? Or something in between? However, If you are looking for a perfect Halloween costume, we have rounded up some of the best, cutest, and most adorable costume ideas so you can stop worrying and focus on enjoying a frightful night.
1. Skeleton
Do you fancy going to a party with a living and breathing assembly of bones? The Skeleton costume is a sexy and simple way to get in the Halloween mood when you don't feel like wearing complicated and shiny dresses. Team up with some skilled skeletal makeup, and you are ready to look drop-dead gorgeous for the party.
2. Catwoman
If you are comfortable dressing up as Catwoman, this catsuit is for you. The catsuit doesn't need to be a basic Halloween costume. Wear the prettiest pair of heels with the Catwoman outfit, and aid Batman and Robin save the world. You can also wear this suit at other Halloween events, and no one will be able to take their eyes off.
3. Gothic Witch
If you look after something more conservative and spine-chilling, you will love this witch costume, which is not too revealing. Arrive at the party in style by wearing a dark witch costume that will definitely turn heads. This classic costume includes everything you need, from a long dress to a cozy jacket, hat, and belt. Look scarier by adding a wig and a big old broomstick.
4. Supergirl
You are already a supergirl in your everyday life, then why not show off your awesome personality on Halloween? Supergirl doesn't only fight crimes, but she can party too. This supergirl costume will make you look a beautiful crime fighter, which is just perfect for both the family Halloween party and an adult costume party.
5. Hot Nurse
Women truly appreciate how flattering the nurse costume is. This costume is very figure-hugging, and it has been praised a lot for making the waist look tiny, and bosoms look just right. Put on a scary look by adding some fake blood or wounds on your face and hands, or turn yourself into a zombie with a bit of dirt and backcombed hair.
6. Cinderella
Are you waiting for a handsome prince to put the glass slipper back or want to look sweet without doing much? This magical Cinderella costume is for you. Dressing up as a fairy and princess is not only for girls, but women can also wear this elegant costume to be the belle of the ball at the Halloween party.
7. Vampire
It's not just the men who can look seductive and striking with a vampire costume, but women can too. Get a dangerously intriguing look that is as versatile as scary in this vampire costume for women. You are guaranteed to catch more attention as you walk to the party, revealing your leg from the slit in the skirt.
Betway originally conducted some of the research used in this piece.