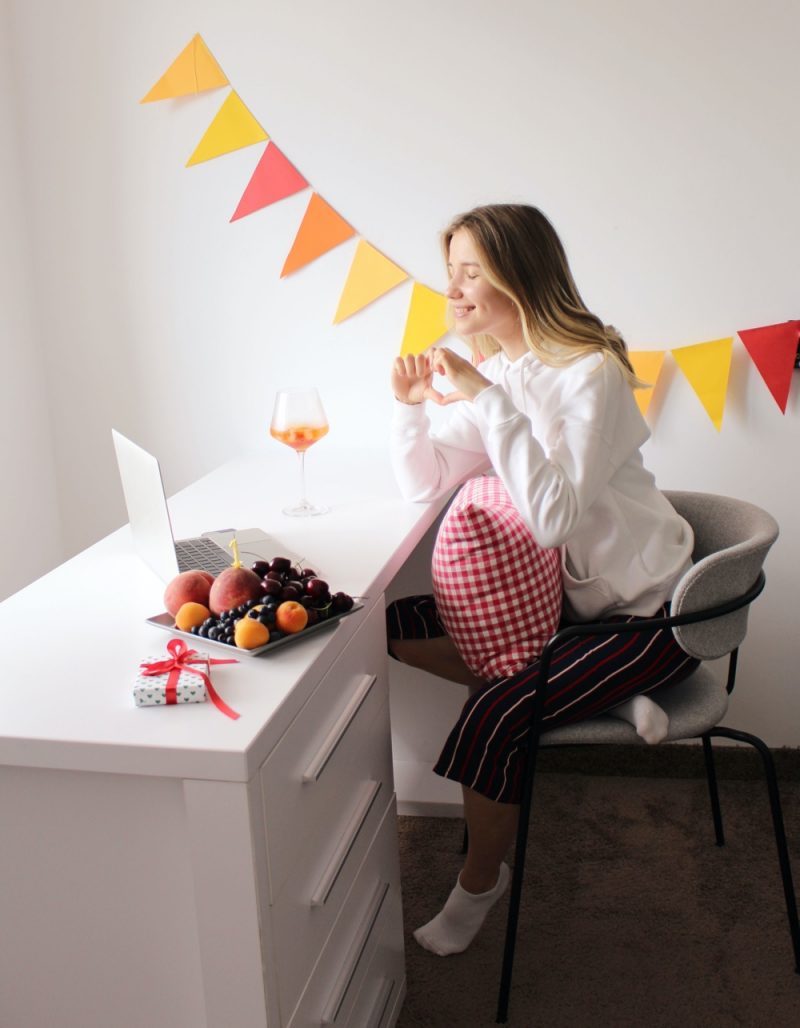 Birthdays are always a special day of one's life. As every year passes by, a birthday becomes even more special and memorable. It is like hitting a milestone that has to be celebrated uniquely.
Women are undoubtedly more excited about this event than men. This means there has to be no compromise when making the day into a stellar event. To make this happen, women tend to plan their birthday a week or even a month before. It could be the theme of the party, inviting friends, dress code, or birthday decoration ideas, every minute detail is given considerable attention to come up with outstanding ideas eventually.
However, there is a twist in the story – the pandemic. The pandemic has already changed how, for years, we have lived our lives. Whether it is socializing, communicating, or collaborating, everything has changed dramatically. 
Among these changing avenues of life, your birthday for this year could leap of faith. After all, when it comes to organizing your birthday – you want your loved ones and friends to be safe and uninfluenced by the virus spread. And to make this happen, we are here with cool ideas to plan and celebrate the birthday not only in a fantastic way but also at the same time in a safe manner. Let's take a look!
A Virtual Feast
No party can begin, or end, without gossiping with your friends. Whether you're meeting after a long time or just after a day or two, a great conversation is only a "Hi" away. On your birthday, what can be better than sharing old memories with your childhood friends, or some fun events that took place – while in your college days, a virtual feast could be a great idea to conjure those remarkable events of the past to bring some nostalgic feelings. Although the event won't be a big birthday bash–it would be enough to make a day for you. And – what could be more special than keeping everyone safe by not letting them out of their home.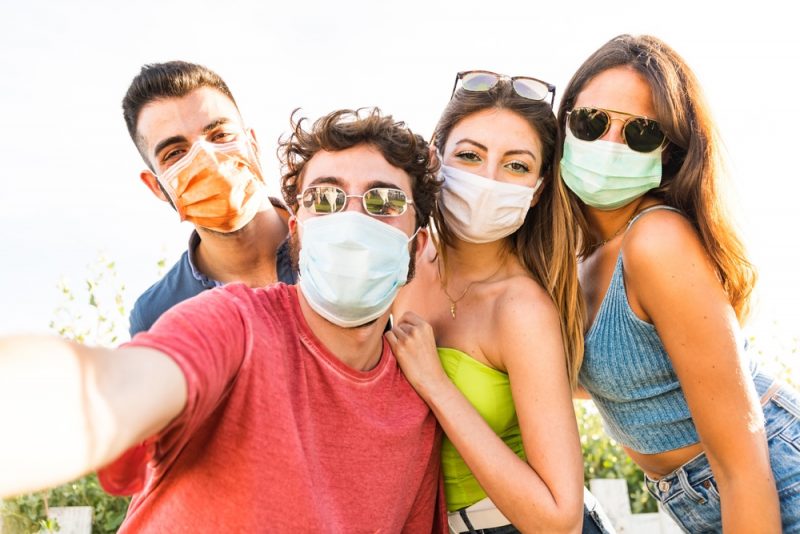 A Roof Party with Neighbors
A roof party with neighbors could be a phenomenal idea keeping the protocols of social distancing and home quarantine in mind. Perhaps it is the safest bet in the pandemic time. Another great thing about a roof party is that all the guests would be your neighbors, and they could become part of your celebration without actually meeting you. To extend the fun, you could ask people to dance on their terrace while you play your favorite song or do karaoke to make things cheerful. Not only does it allow them to pass their birthday wishes for you but also ease them up due to the distressful pandemic situation.
A Theme Party
There could be nothing more intriguing than a theme based birthday party. It could be a pajama party, superhero costume, a vintage throwback party, or the rise of evils. One thing is for sure that there will be endless entertainment and buzz along your journey to celebrate the birthday. It is a great way to show your interest and inspire others to follow the same witty way. All in all, a theme party would turn into a glam event but don't forget to practice social distancing. A cool way to do both is to organize a corona theme party, and here is an article to get inspired.
Cameo Entry
If you're in charge of planning and brainstorming ideas for your partner, wife, girlfriend, or sister, it is time to think out of the box to make it more surprising and even epic. For this, you could assist an actor, artist, or musician in recording a short message for the birthday with a personalized message. Many online services allow you to do this for an affordable price. And, chances are – you would be using this service again and again.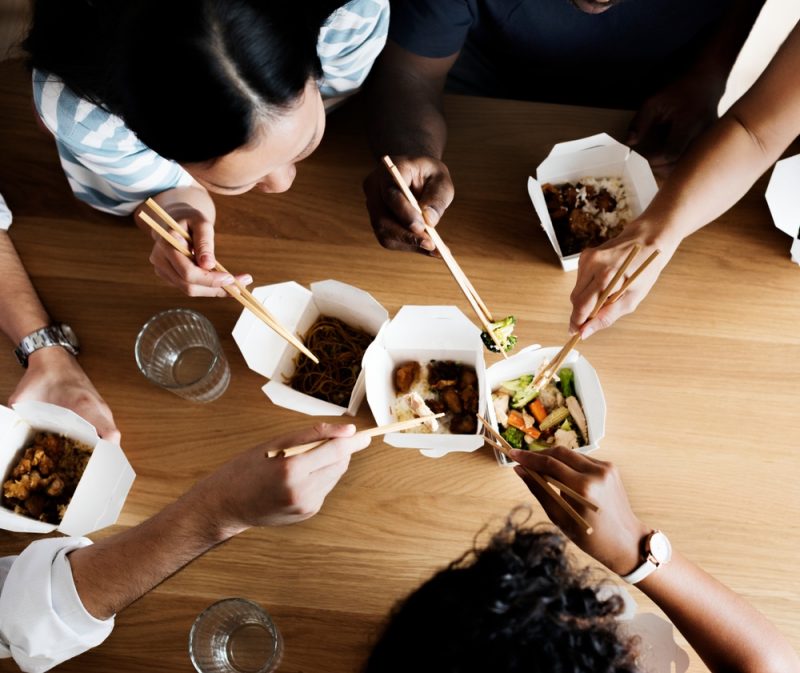 Food Delivery
I am sure that the success of your birthday party cannot happen without a mouthwatering and tasty food menu in place. Leaving your guest with a delightful feast is undoubtedly a super way to rock the celebration coupled with their favorite wines or cocktails. Tasty food, wines, and music – you have all the elements to steal the show. 
Cooking is not the right idea to accomplish the event. Order some great food from a food delivery service. Not only foods but some services also deliver the wine of your choice. So, plan everything accordingly and order it timely to not let your guests wait.
A Car Parade
A car parade is another excellent idea to celebrate the birthday without getting in contact with your friends. Inviting them to your birthday but still maintaining a safe distance could only be possible if something is out of the ordinary. The car parade could be one of them. Car parades are making a buzz during the pandemic, and many have taken it as a way to bless their loved ones. It could be a ride to the farm, mountains, or some city outskirts – there are plenty of places to explore all around, accompanied by great music and food. It could not get even better.
You could even get creative by decorating your car with balloons, ribbons, and birthday signs, putting a music horn, or keeping a theme of honking around the corner. This car parade ought to be sensational, not for your guest but everyone likely to come across your car parade.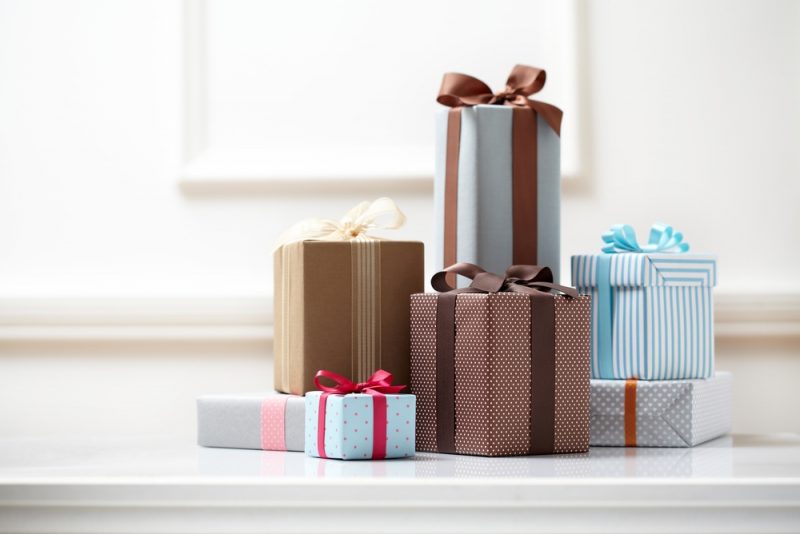 Shower of Gifts
Don't worry if you cannot become a part of a birthday; you can always surprise the birthday girl with a surprise gift delivery. To make it more fascinating, you could organize a shower of gifts by delivering not only one but many gifts in a single day. It is virtually like a shower of gifts that is likely to be never experienced by the person before. But don't keep the gift items identical; try to go the extra mile to come up with fun, fascinating, and awe-inspiring gifts. This way, you have all the chances of making her smile with a burst of joy and happiness.
Although, people are avoiding touching objects that could have trails of the coronaviruses. Online stores and delivery persons are taking additional safety precautions to deliver the gifts after complete sanitization and following all the norms. Hence, you don't have to be at all about the safe delivery of the gifts.
So, Are You Ready to Enjoy the Party?
You don't need a bag full of money or worldly things to keep yourself happy. Sometimes little things are merely enough to plant a smile on your face. During the tough, unprecedented time like this pandemic, every other person is struggling to survive. However, times like this make us even stronger than before. 
It is essential to enjoy the treasured beauty of life that is often expressed in events like birthdays, anniversaries, and festivals. They show us the way and provide us a glimmer of hope. Now it is time for you to enthusiastically turn it into an epic source of inspiration by enjoying your birthday to the fullest.