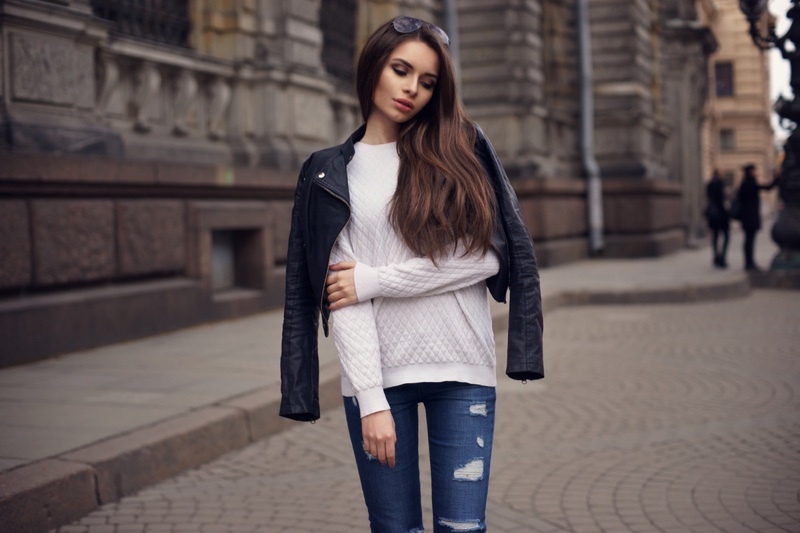 We all love discovering tips and tricks to make our lives a little simpler, so if you're looking to elevate your style in 2021, here are our top 10 fashion hacks for an effortlessly stylish look everyday!
Invest in Basics
Perfect for balancing out a statement outfit or for creating a stylish simplistic look, a selection of good quality basic pieces are a staple for your wardrobe. These go-to pieces have the ability to transform your style so it is well worth investing in pieces that will provide you with longevity and a sense of luxury. 
Make sure you have a varied range of key pieces, for example, 3 pairs of jeans in contrasting tones, a selection of basic tees and vests, an oversized white shirt and a casual blazer. These pieces are all great for unlocking the foundations to an elegant and refined style. Simply add your favorite accessories and you'll be sure to have a polished look for every day of the week.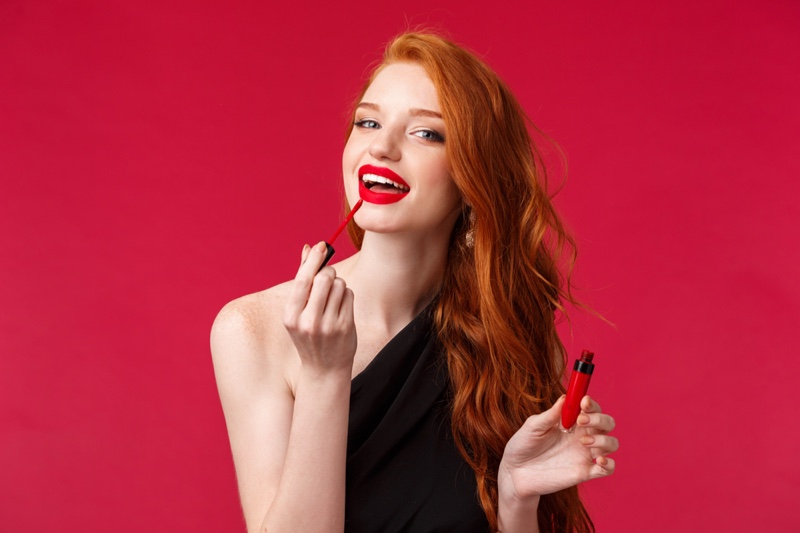 Don't underestimate the power of red lipstick
A red lip makes for a fundamental finishing touch to any style. It's the perfect way to add a pop of color and elegance to a minimal look or to coordinate with and bring together a vibrant outfit. A must have for a desk-to-dinner look, it has the ability to completely transform any outfit. An effective hack – especially if you're tied for time! 
Not sure if a red lip is for you? Visit your favorite make-up store concession to try on different shades with the help of a make-up expert. You will be sure to find a shade that suits your unique skin tone perfectly and will even help to bring out the best of your features. With the ability to brighten your complexion and even hide the signs of sleep deprivation, you simply can't go wrong with a stylish splash of red lipstick.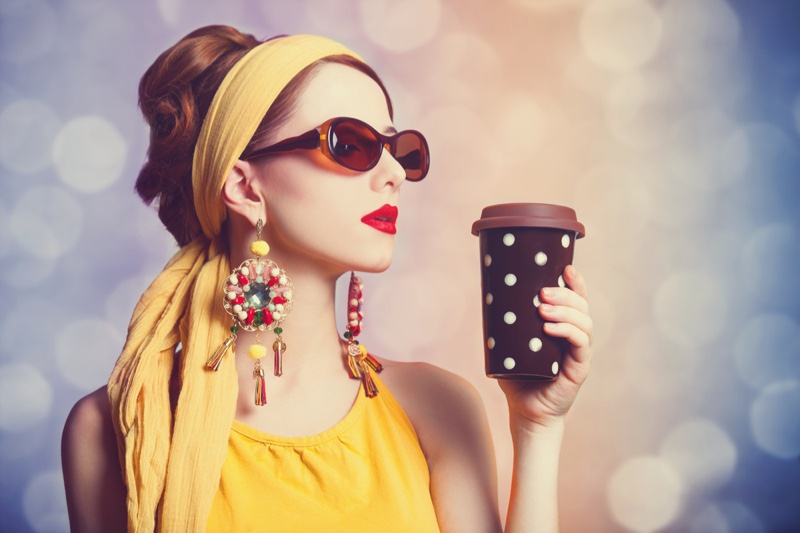 An outfit is never without accessories
Adding jewelry to an outfit is the fastest and most effective way of creating an effortlessly stylish look. It can turn an outfit from basic to bold in an instant. Feel like something is missing from your look? Try some sunglasses, a belt or some statement jewelry. Creating a balance between less and more with jewelry is key to creating a perfectly polished look. 
If your outfit does all the talking, opt for dainty gold or silver necklaces and earrings with minimal layering. If your outfit is more muted and minimal, experiment with statement earrings or try layering your chains- combining different lengths and playing with texture. 
Personalized jewelry is a great way to add more meaning to your style, wear the initial of a loved one to serve as a daily reminder of the bond you share. Whatever your style, accessorizing is key to unlocking effortless style.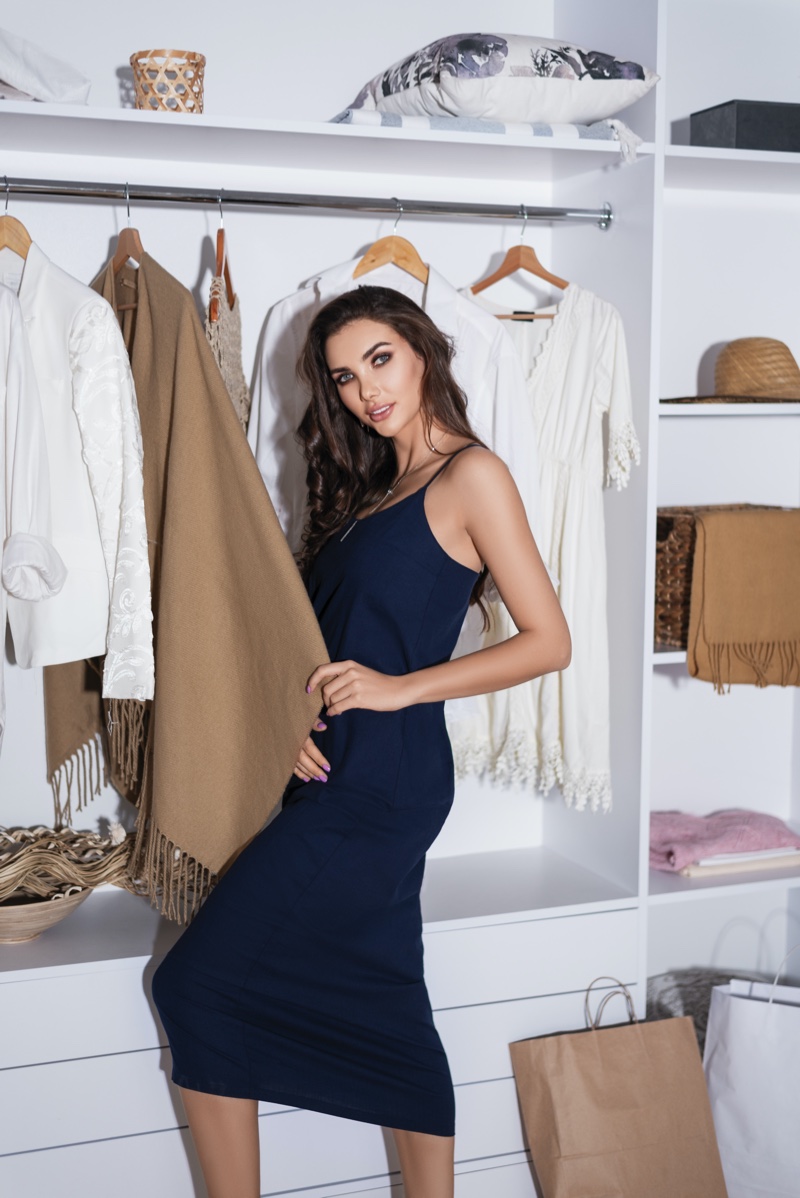 A wardrobe essential: The LBD
You simply can't go wrong with a little black dress. Simple but effective; an LBD is an essential for effortless style. Whether you're looking for a smart/casual look to feel chic but comfortable in the office or a glamorous but sophisticated statement for Friday night drinks, a LBD is the perfect choice for every occasion. 
Versatile and flattering, a little black dress is a great base for any last minute look. Simply add some statement jewelry, killer heels and a stylish clutch bag to dress it up for a special occasion. For enviable everyday style, add a pair of smart flats and subtle jewelry to create a put-together look.
Get inspired
Living in the depths of the social media era, we are never far from unlimited images of fashion and style inspiration. From celebrities to influencers, to high end designers and high street brands, everybody and anybody has an Instagram account consisting of countless fashion-related posts. Lost for inspiration? Take a scroll through Instagram or Pinterest and you'll be sure to find something to spark your imagination or give you a new perspective on how to style pieces you already own. Make sure you follow people whose style reflects yours to keep up-to-date with trends and get a daily dose of style inspiration.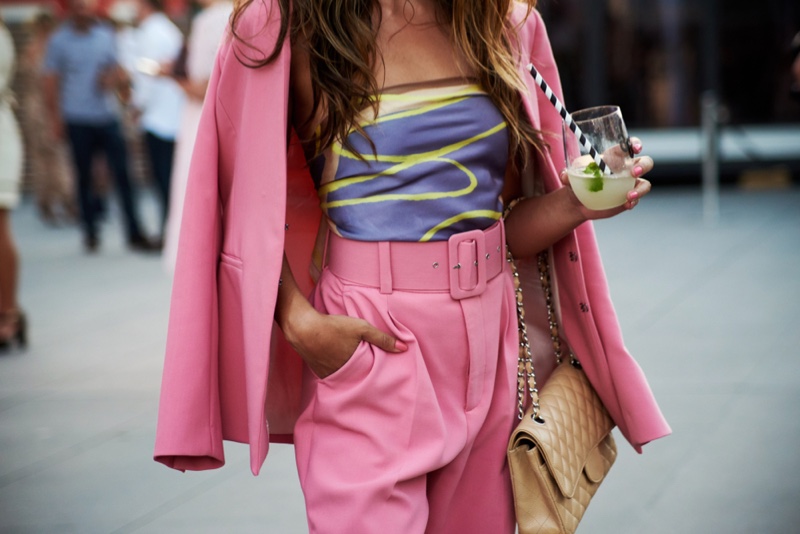 Find a good tailor
Finding a good tailor for minor wardrobe adjustments is key to creating an effortless style. Once you find a good tailor, you'll never go back. So often we buy clothes that just don't fit quite right, leading to a less than flattering look. Whether the leg length is half an inch too long or the waist is slightly too loose, these are pieces that will usually end up shoved in the back of the wardrobe, never to see the light of day again. 
Not only will you get far more wear out of your clothes and waste far less money, but you'll feel more confident and comfortable in them too. A quick nipping in the waist and tucking of a hem and you'll have a piece that compliments you in all the right places, giving you the confidence to wear it again and again.