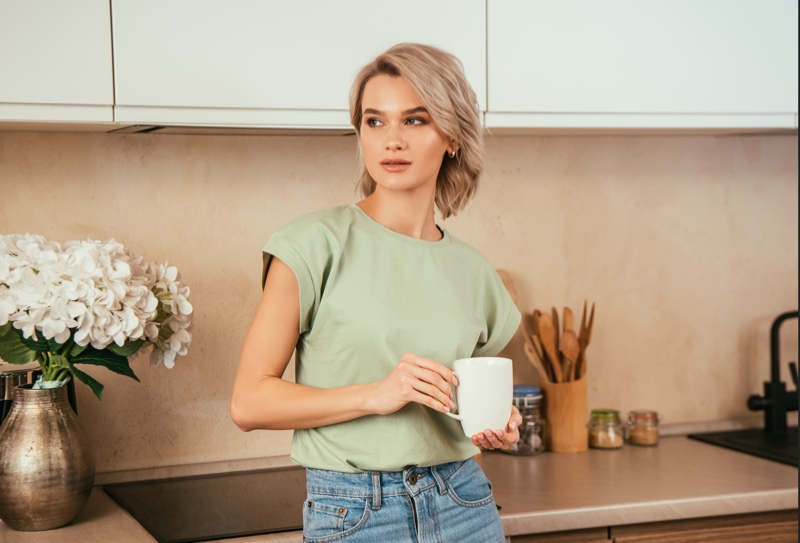 In this article, you are going to uncover some of the smartest under cabinet lighting options and ideas. You should really look into these because you want to tweak a unique style to your kitchen, room, or the entire home.
Additional benefit of these under cabinet lights is that they give you direct light to the object you are cooking or working with. It boosts your overall interior value without a doubt. The installation is easy, and the budget is affordable.
Then why not try these phenomenal cabinet lighting options. 
Discover These Mind-blowing Under Cabinet Lighting Options
We've put up a few options and ideas to try your under-cabinet lighting adventures. 
Xenon Under Cabinet Lighting
Yes, we know that Xenon light fixtures are traditional. But they have a terrific color rendering index. It means you have better color coming out of the Xenon light source. The clean and white light from the xenon makes the marble, wood, or granite tops blow your mind.
Perhaps the best thing about the xenon fixtures is its brightness. You will see things clearly in your kitchen, even when it's dark. But wait, there's more. It may not be one of the best under cabinet lighting options if you aren't looking for brighter fixtures.
But the good news is that the xenon under cabinet lighting will not die sooner. Why? It's because of the xenon gas filled inside. It's also great for putting under your cabinet because it's energy efficient.
The little light will do a lot for less so you can turn the main lights for the kitchen off. Because the inside is the xenon gas, you don't really need a lot of electricity to outshine your kitchen or home. Let's have a quick look at pros and cons of the xenon lights.
Pros
• Commendable life
• Cost-efficient lighting
• Bright enough for darker times
• Whiter lighting to see things clearly
Cons
• Not comparatively cheap
• Brightness may be too high for some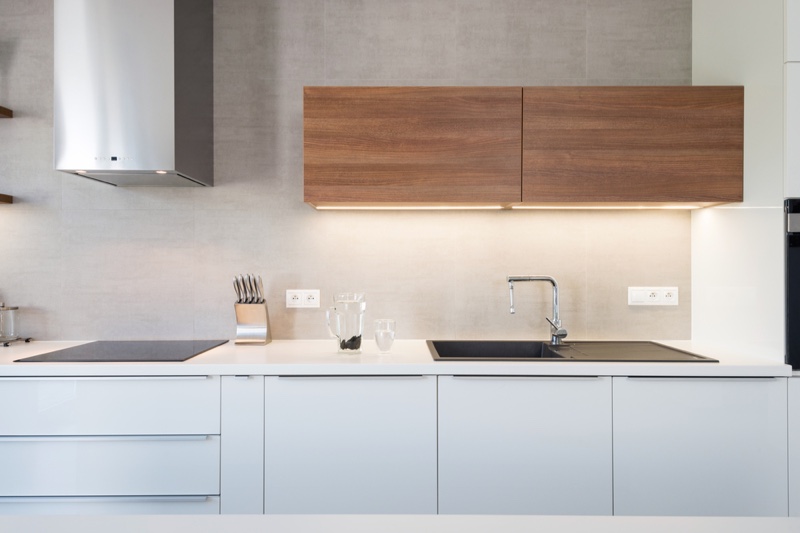 Puck Under Cabinet Lighting
Named for its hockey puck shape, the puck light is a round and bright LED light easily mountable to the surface of any object. It's an ideal under cabinet lighting option because of its mounting versatility. 
With a single switch of puck light, you are ready to explore your things in your home during any time. It's a lot more convenient than other lighting options. What's even better? Puck lights may be battery-operated. These lights may use xenon, halogen, or LED light bulbs.
Go for xenon or halogen if you love purity of lighting color. And choose the LED if you feel concerned about having a long life and low-heat emission. We now hope that you have an idea about the commendable versatility of puck lights.
What makes it more appealing for you is it simply sticks to the underside of your cabinets. The soft glow of lights brightens your countertop amicably. Puck lights are also great if you don't want to play with unwanted wiring. Let's see if we have its cons with pros as well. 
Pros
• Extremely affordable 
• Precisely focused light
• Easy to install and remove
• Battery-powered option (for LED puck lights only)
Cons
• Creates circles of lighting
• Gets hot when used with halogen
Wireless Under Cabinet Lighting Option
Wireless lights are taking over the world. People are relishing the wireless connectivity for its seamlessness. There's no mess created by wires. And installing wireless lights is easy-peasy. The biggest challenge with traditional lighting is that you can place it where you can adjust wires as well.
Otherwise, you will end up making the entire light setup look ugly. As lighting experts, we always try to go wireless because we have a lot more flexibility. You don't really need to hire an electrician or buy extra controls for using wireless lights. Only a single control will do the magic for you.
And yes, they're also easy to use, install, and maintain. There are almost no regular repairs needed. On the other hand, traditional lighting is easily breakable. Most of the wireless lights are high tech and come with almost no disruptions when compared with traditional lights.
The down time for wireless lighting is a lot less. The only downside of wireless lights is that they may work poorly if bought at cheap prices. 
Pros
• No wiring messes
• Boosted flexibility
• Cost-efficiency
• Easy to maintain
• Commendable uptime
Cons
• May work poorly if the unit is cheap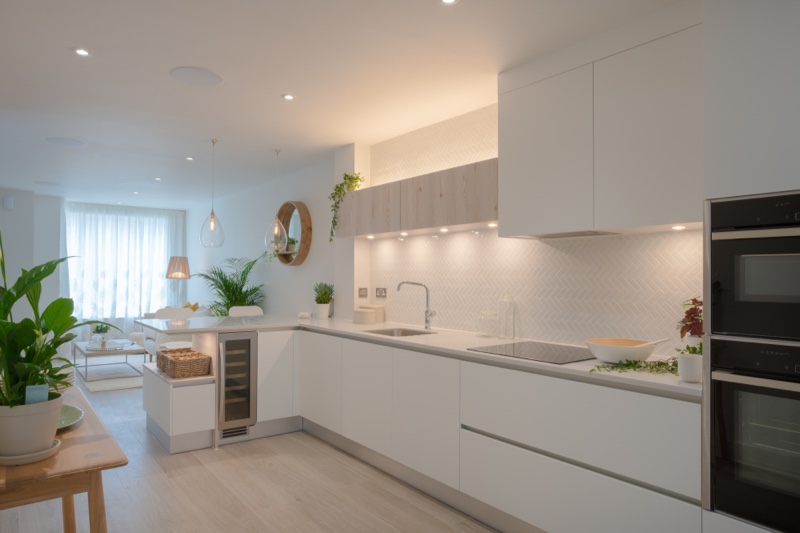 LED Under Cabinet Lighting
There are tons of benefits of using an LED under cabinet lighting. And that's why they are more popular than ever. First off, they have a long life. The lifespan of LED under cabinet lights is significantly more than traditional lights because of its low heat levels.
The LED light is soft, straight, and bright. What else do you need? What's even more appreciable is its energy efficiency. Thanks to their high lumen output per watt, the LED lights turn 70% of their energy into lights. It makes it much more efficient and affordable for long-term usage.
These lights brighten up your entire home, room, kitchen like never. And if you are looking for dimmer light options, you may find them easily. Whenever you buy any LED light, look at its lumen output. Also, it has an exceptional color range. If you want to enjoy different colors, go for LED lights with gels and filters.
More importantly, LED under cabinet lighting options offer less heat emission, reliability, and directional light. 
Pros
• Possibility of colorful lighting
• Affordable directional lighting
• Ample brightness and intensity
• Commendably sturdy design
Cons
• Higher upfront cost
• May require separate power supply
LED Strip Under Cabinet Lighting
Sometimes you don't really need a fixture under cabinets to have more even lighting. The traditional LED light offers directional lighting. But if you want otherwise and still want to use an LED construction, go for strips.
LED strip lighting is phenomenally affordable and provides decorative lights seamlessly. It may not be bright enough, but then you rarely need bright lights under cabinets. LED strip lighting is also easy to install but challenging to maintain if not properly covered.
The energy-efficient, flexible, and durable LED strips are ideal for putting under a cabinet. Most of these strip lights are waterproof. And they emit low heat radiation. Besides all these benefits, they have a terrific design appeal.
You can not only brighten the area under the cabinet but also decorate it. There are a lot of color-changing LED light strips as well. The light disparagement of these lights is unquestionably appreciable. Let's have a quick view on the pros and cons now. 
Pros
• Ample light disparagement
• Variety of changing colors
• Environment-friendly
• Terrific design appeal
Cons
• Strips may be fragile and need cover
Under Cabinet Light Bars
Light bars offer insanely professional looks and stylish ambience to your overall setting. Linking them together with connectors and cables is hassle-free. And these light bars usually have switches and dimmer on them. 
It means you will have no maintenance cost whatsoever. Light bars are available in the market in a variety of sizes, designs, and shapes. You can tweak your design according to your personality. 
Because the light is in a bar, it disperses lighter uniformly, improving the night vision. The light is usually not too intense and not too low. Just like any other LED light, you can always change the colors if you want. There are a lot of light bars with different colors in the market. 
These lights are also environment-friendly and cost-efficient. And yes, you can get the bars glowing without breaking your pockets. Let's have a look at some of the quick pros and cons now. 
Pros
• Uniform lighting
• No connectors and cables
• No maintenance cost at all
• Environment-friendly lighting
• Stylish ambience and professional look
Cons
• Higher initial cost
Now that we have discussed six of the cabinet lighting options, let's cut the long story short now. 
Summarizing Under Cabinet Lighting Options
Under cabinet lighting offers enormous addition to your interior which will give you a more stylish look. The functionality of these lights is also enormously commendable. All these options and ideas are great and yet affordable enough to try. Tweak them in your house and brighten up your kitchens like a pro homeowner. 
Have we missed something? Do let us know in the comments below. 
Meta
Discover these under-cabinet lighting options and ideas including xenon, wireless, puck, and LED lights that will brighten your kitchen, room, and home.