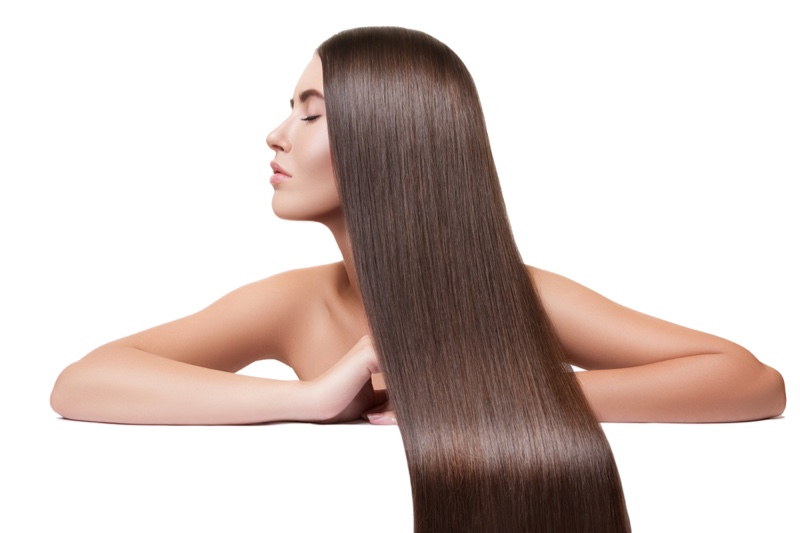 When you're trying to grow your hair out, the process inevitably seems to take forever. As hair grows only an average of six inches per year, that growth can appear pretty minimal, particularly when we all lose around 70-100 strands every day.
Luckily, there are steps you can take to help your locks along the way. Just by tweaking parts of your daily styling and care routine, you can have enviably long, strong locks in no time. Check out these tips and tricks for faster growth.
1. Get Regular Trims.
While it may seem the exact opposite of growing long hair, regular trimming is essential to achieving luscious, long locks. Why? Removing split ends stops strands from splitting, meaning that as it grows, the length and thickness is consistent. When you've got split ends, no matter how long your 'do is, it can appear thin at the ends, breaks easily, and you lose a lot of volume.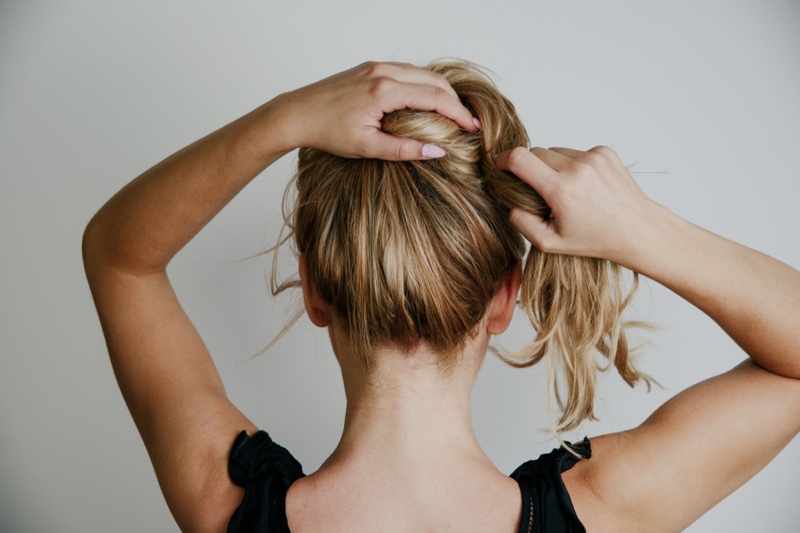 2. Show Your Scalp Some TLC.
A healthy scalp is essential for stimulating hair growth. Scalp massages and masks can boost circulation and prevent fallout, which is key to long-looking locks. Scalp massage also helps remove product build-up, which in turn allows your hair's natural oils to be distributed throughout your tresses for moisture and hydration.
3. Consume a Hair-Friendly Diet.
Like pretty much all of our bodily processes, the growth of your hair largely depends on your diet. Eating healthily is key to healthy, long tresses, so make sure you stock up on green vegetables like spinach and kale which are packed full of vitamins A and C. These boost shine and naturally condition your strands. Meanwhile, foods like pumpkin seeds and Chia seeds provide your hair with essential zinc, iron, and omega-3 for growth.
4. Use Vitamins.
Even with a hair-friendly diet, sometimes you need an extra boost. There is a wide range of supplements on the market that can be effective for growth when taken regularly. These provide your hair with all the essential nutrients it needs to grow, boosting shine and thickness as well. Just don't expect them to work overnight — the best hair vitamins require continual use for at least a month.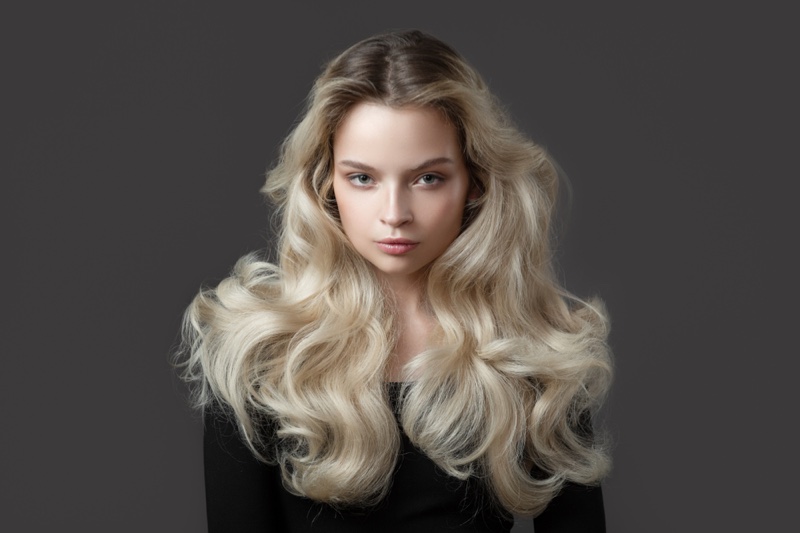 5. Turn Down the Heat.
Heated styling appliances damage and break your hair, making it difficult to grow it out while keeping it healthy and thick. If the straighteners or blow-dryer is an essential part of your routine, try to cut down usage as much as possible and always use a high-quality heat protection spray before using it to minimize the damage.
The same goes for showers. Hot water can dehydrate your hair and also flatten it at the roots, which in turn makes it look dull and flat. Turn down the heat when rinsing your hair to help growth.
6. Give Your Hair a Break.
While it's important to maintain a healthy hair regime to grow longer, thicker locks, make sure your hair gets a day off! Too much styling, excessive washing, and product build-up can prevent growth and lead to lackluster locks. Consider using a deep-cleansing treatment once a week, and avoid using shampoo every day, which can strip away essential natural oils.
Final Thoughts
As you can see, there are a number of ways to give your hair a helping hand when it comes to growth. Don't be discouraged if you don't see immediate effects, as it will take some time to see the fruits of your labor. Simply giving your hair a little more love and attention will go a long way to achieving long locks!