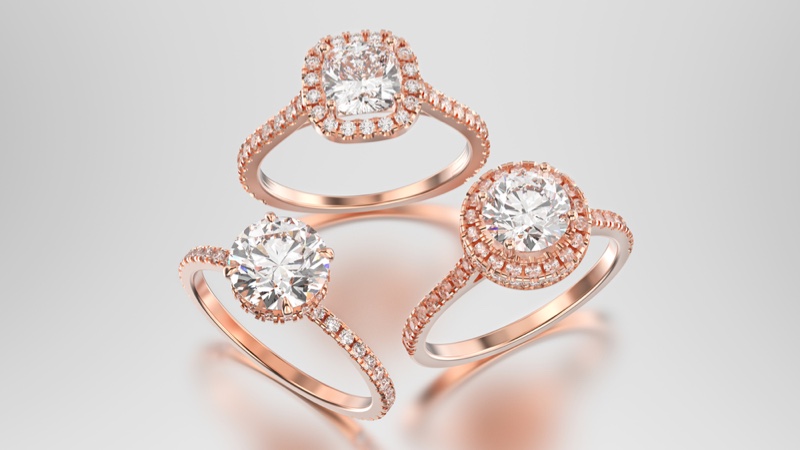 Rose gold wedding rings have steadily grown in popularity in recent years. This trend is a sign that millions of couples around the world have been enamored by this alloy of gold and copper that sometimes contains zinc or silver as well. 
It should certainly be near the top of your list when you are thinking about the type of metal you want for your wedding ring. Here are some of the more compelling reasons why rose gold wedding rings could be just the thing you need to crown your celebration of love.
1. Romantic
Some of the metals used for wedding rings are cool-toned, but not so with rose gold. Its warm hues deliver the romantic feel you would want at your wedding ceremony. It elicits a soothing, calming effect. 
Rose gold complements the blush of nearly all skin tones as well, unlike platinum or white gold rings which can wash out paler skin. Yellow gold can blend in too deeply with similar hued skin undertones. The cross-cutting appeal of rose gold has made it the metal of choice in diverse countries and cultures around the world for years.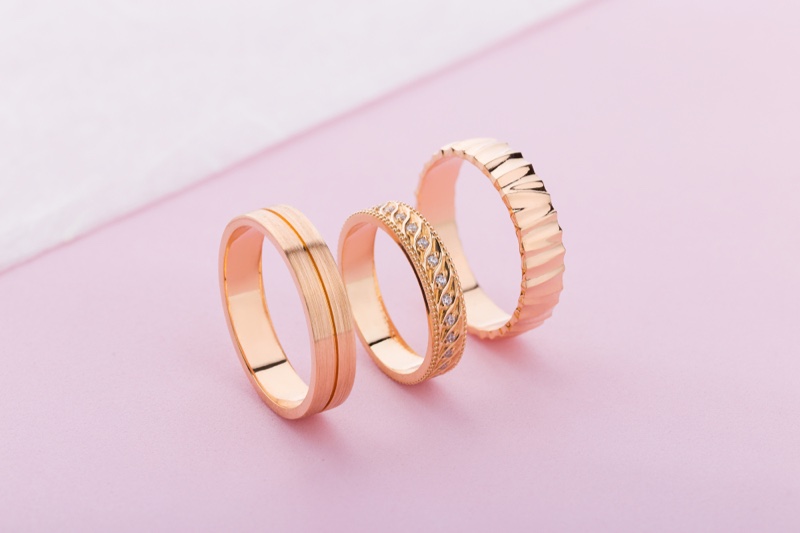 2. Versatile
When you are shopping for a wedding ring, you cannot afford to think about the one ring in isolation. It has to go with your overall style, as well as color theme for the event. Some ring metals will feel out of place when used in certain wedding themes. 
With rose gold, you can be certain that the ring will complement almost any outfit, including the neutral and soft pastels that are characteristic of many weddings. What's more, rose gold complements multiple metal tones which allows you to wear different types of accessories without compromising your overall look.
3. Feminine and Sophisticated
Rose gold offers a unique look that can feel both vintage and modern at the same time. The subtle pink hue creates an unmistakably feminine and sophisticated appearance that appeals to a wide variety of women.
Rose gold is suitable in a traditional wedding as well as a contemporary one. It does not have the outdated feel that yellow gold rings can have. As a plus, it is something that you are unlikely to find on the fingers of your married or engaged friends and family. Such uniqueness is certainly welcome for such an important piece of jewelry.
4. Color Range
With rose gold, you are not constrained to a single color. Since rose gold combines copper and gold, the ratio used for the two metals means the color of a ring can vary. Colors can range from pale-pink yellow to pink-orange to deep pink. It all depends on the copper content in the ring. 
The red hue increases as the copper content increases. So, if you want a rose gold wedding ring that has a deep blush color, then you will want to opt for one with a lower karat rating.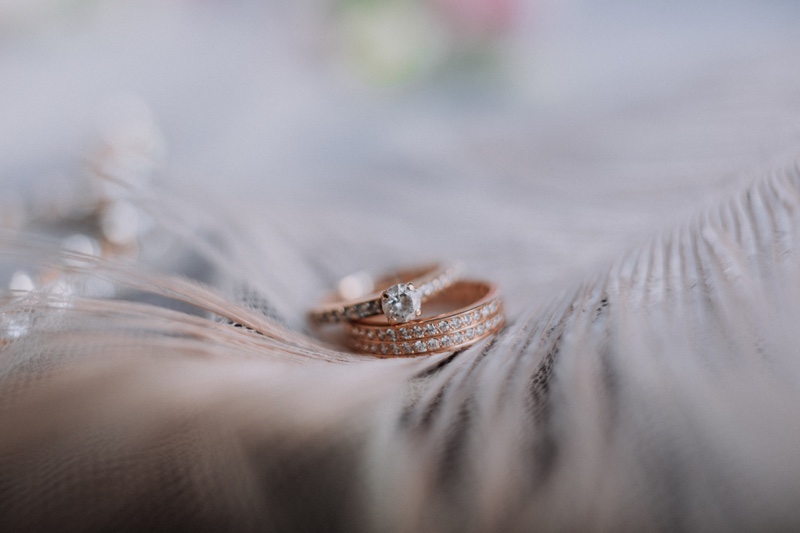 5. Durable
Rose gold is durable. It is less prone to the deterioration caused by wear and tear when compared to yellow gold, and it is more resistant to dents and scratches. 
Thanks to its strength and durability, rose gold jewelry doesn't require the exterior protective plating that yellow or white gold usually does. And rose gold does not tarnish. In fact, over time and thanks to oxidation, it develops a surface sheen that actually enhances its appearance.
6. A Strong Comeback
Rose gold rose to prominence in the 19th century after the Russian jeweler Carl Faberge used it in his now iconic jeweled eggs. However, it wasn't until the 1920s when Cartier featured rose gold in its trinity band that rose gold's place in fine jewelry was truly sealed. 
While rose gold has been in and out of jewelry trends since then, it has made a strong comeback in recent years. The choice of metal for a wedding ring is subjective and personal. Nevertheless, you will find that rose gold will often tick all the right boxes.