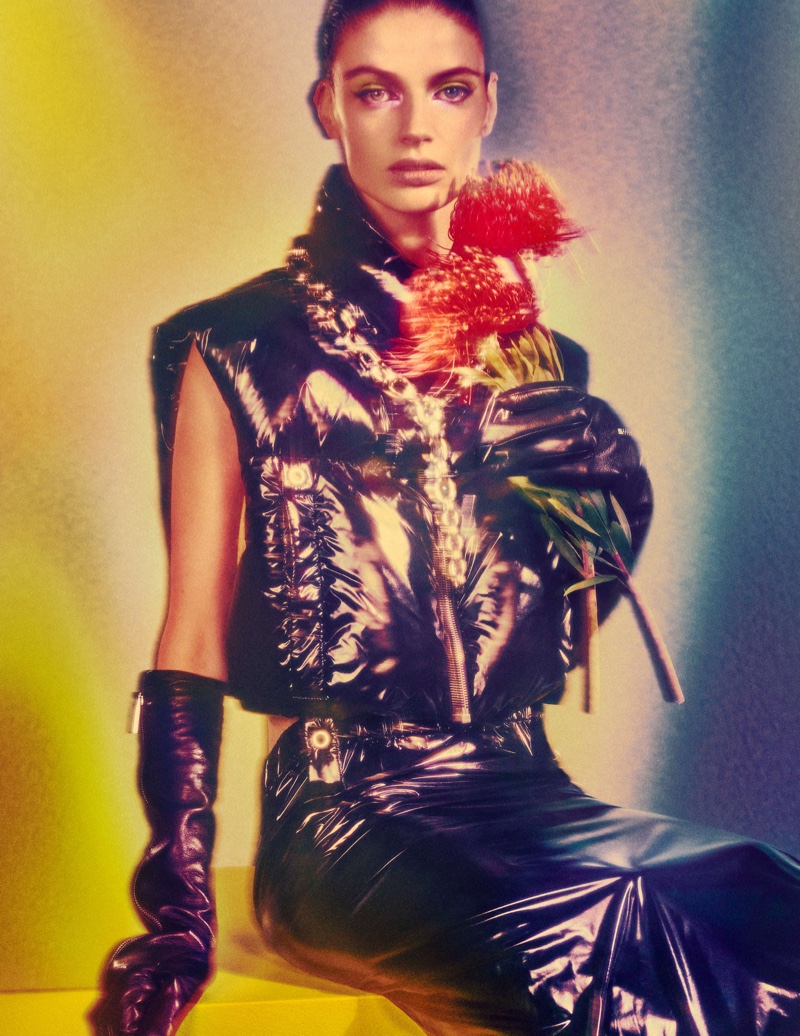 6 MONCLER 1017 ALYX 9SM introduces its third collection with designer Matthew Williams' vision for Moncler Genius shining in sleek and fashion-forward silhouettes. Juxtaposing matte and shiny materials, pieces feature puffer shapes as well as luxe knitwear. There are also the contrasting elements of light and dark, soft and hard, and dark and light. 
Photographer Elizaveta Porodina captures the accompanying fashion shoot with styling by Jewel Traptow. For beauty, Patti Bussa works on hair with makeup by Ana Takahashi. Giulia Jul Munari is in charge of the set design for the shoot.
Related: Robin Wright & Daughter Dylan Penn Pose for Moncler We Love Winter Campaign
"Heightened ultra-shine laqué nylon in black, used for cropped or long puffers, is contrasted with white opaque cotton. Meanwhile, duvets and long coats come in elegant nylon satin. Chains are threaded between the boudins of long or short duvets, in a direct play between soft lightweight down and hard metal," Moncler shares.
6 MONCLER 1017 ALYX 9SM Third Collection