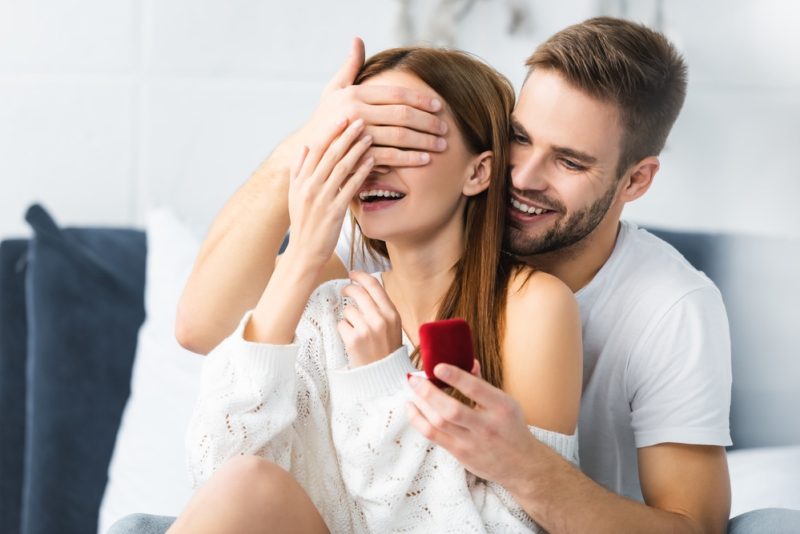 An engagement ring holds excellent value in every wedding or engagement ceremony. And since a wedding is a one-time affair, the ring needs to be unique. We always want to stand out from the crowd because having a special engagement ring will reflect a couple's personality.
So the most significant challenge is to find the exclusive one from the lot. We have covered you if you can't think out of the box and find a unique ring for your engagement. This article will discuss six brilliant ideas for making your engagement ring truly special. Let's get started.
Choose a unique engagement/wedding ring for your big day: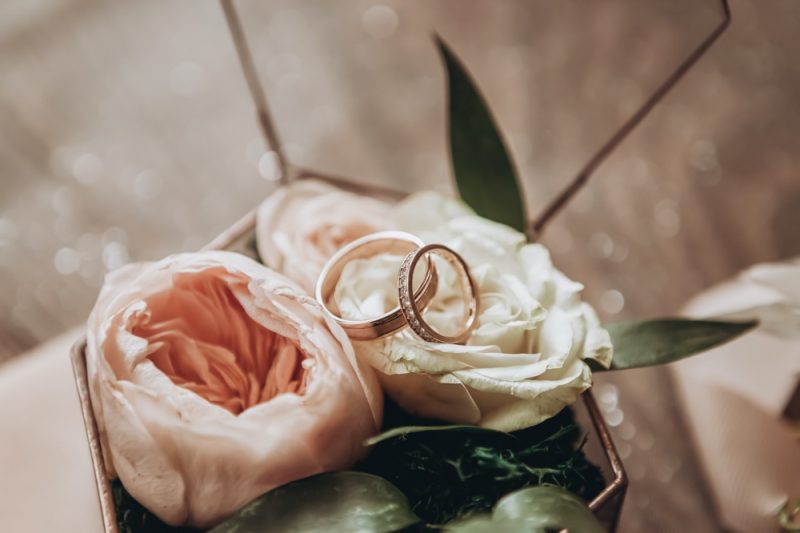 1. Make Use of Multiple Metals for the Engagement Ring
Most people buy diamond rings for their engagement. They prioritize the diamond or the precious stones mounted on the ring. But you always stand the chance of making your engagement ring look even more unique by using multiple metals.
Besides choosing diamonds or other precious stones, this subtle detail will make a ring stand out. Selecting the suitable metals for an engagement ring is a challenge. Because not many precious metals are used to create jewelry pieces, ordinary metals will likely oxidize very quickly, thereby hampering the ring.
As you want the best, using platinum and gold simultaneously for your engagement ring is the wisest choice. But if you don't want a bright golden yellow color on your ring, you have other options. You can choose to combine rose gold or white gold with platinum.
If you still have queries and wonder which metal to choose to make your engagement ring unique, click here.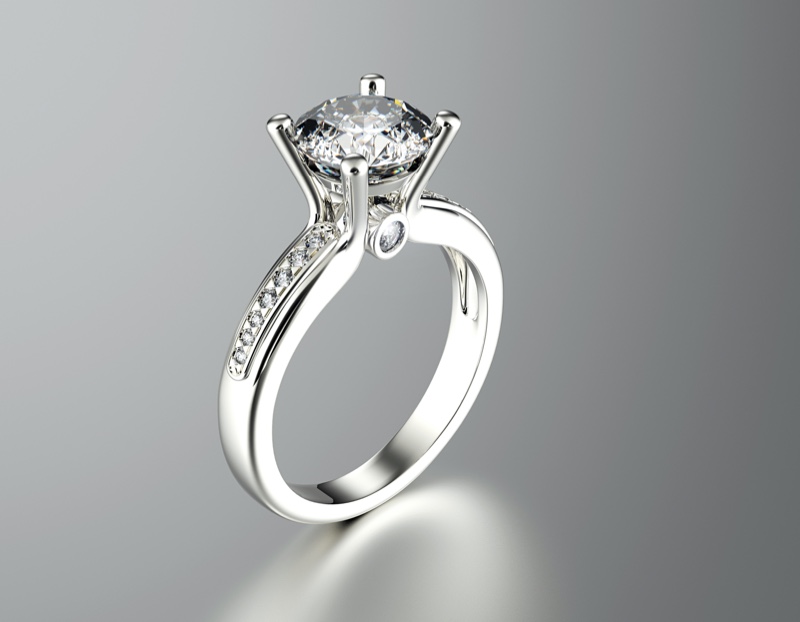 2. Engrave a Personal Message on the Metal of the Engagement Ring
You can look for engraved rings, and you can always personalize them as per your taste. The best part about engraved rings is adding your message for your significant other. And those messages are secretive and cannot be deciphered by anyone else until it is held close.
So when you place an order for your engagement ring, ask the jewelers to add the message on the ring. You can either add the initials of your name, any particular date or nickname, or even a short message. You can add a personal touch to the engagement ring and make it unique.
Engraving on engagement rings also symbolizes your commitment to your partner. These rings are also very affordable and will not burn a hole in your pocket. You can always opt for the engraving option and make your engagement ring stand out.
3. Engrave the Diamond with a Personalized Laser Inscription
Diamond engraving is another unique idea to make your engagement ring exclusive and stand out. If you don't want to engrave the metal of your ring, you always have an alternative option. Engraving the diamond itself on your ring is also possible.
You can add a personalized message on the diamond with a laser inscription. You can either add a particular date or a short personalized message. This is another way to show your unique love to your better half.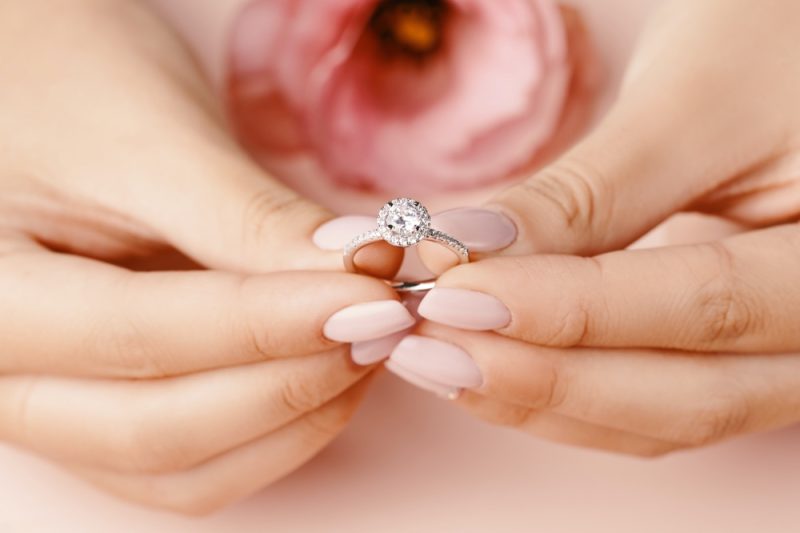 4. Make Use of a Diamond That is Truly Yours
Making an engagement diamond ring from your hair is very trendy and holds the value of uniqueness in every aspect. However, the most pleasing way to make your engagement ring unique is by adding a diamond to it that is truly yours. In other words, you can install lab-created diamonds made from the carbon of your hair to the engagement ring.
Now you might be wondering how it is even possible to make something like this. You can hold your horses for some time, and we will reveal how to do that. Creating breathtaking diamonds from a simple lock of hair has now become possible.
Leading jewelry lab-diamonds manufacturers in the United States like Sunny Eden™ are experts in this field. All you need to do is chop some locks of your hair that weigh around 4 to 6 grams. However, the amount of hair required (usually 0.35 oz) will vary according to the weight (carat) of the diamond you will have chosen.
After which, you need to send the hair and wait until the diamond is manufactured. Since the turnaround time is around three to six months, make sure you place your order a long time ahead of your wedding.
5. Select a Fancy Color for the Diamond
We mostly find wedding rings to be white diamonds. The same type or color of diamonds as your engagement ring will not make it unique. So what you can do to bring in exclusivity and make it memorable is choose a fancy color diamond.
It is probably the hottest trend that is going on in the diamond industry right now. As diamonds are naturally formed underground, there might sometimes be anomalies. And this is how diamonds get their fancy colors.
From an excessive nitrogen concentration or a structural defect, this is how yellow and pink diamonds are formed. You can also find purple, blue, orange, green, gray, and brown fancy colored diamonds. Adding fancy colored diamonds will surely be an elegant way of making your engagement ring unique.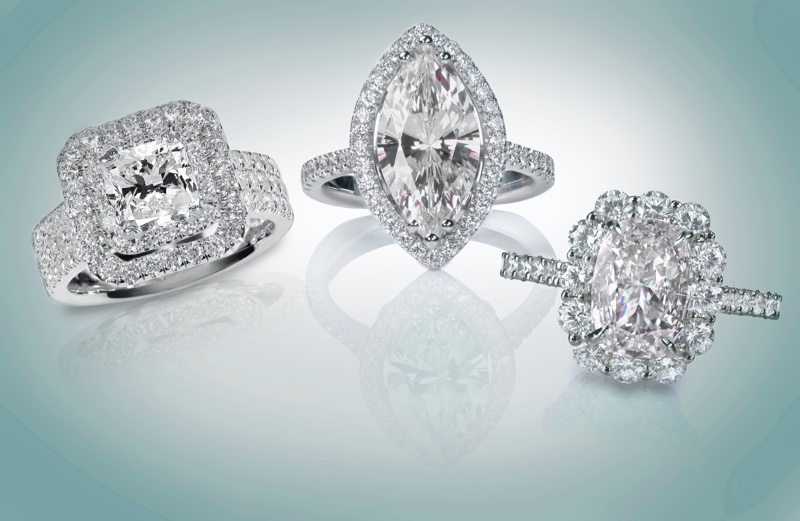 6. Choose a Unique Cut for the Center Stone of Your Engagement Ring
Traditional engagement rings have a round-cut diamond installed on the top. But thinking out of the box will help you stand out from what has already been done. You can use a fancy colored diamond as the center stone and select a particular diamond cut.
Choose a cut that will do the talking and contemplate your personality. Other trendy diamond cuttings are – emerald cut, cushion cut, radiant cut, oval cut, pear cut, and heart-shape cut. These stone cuts are generally not seen on many engagement rings. So this will be an excellent choice for you to select this kind for your engagement.
Owning a unique ring for your engagement will help you manifest your love. Besides that, it will work as the most prized possession you have ever had. This uniqueness will also enhance your personality and make your relationship exclusive. If you plan for your wedding or engagement soon, make sure you use the abovementioned ideas. Get things rightly planned for your big day.