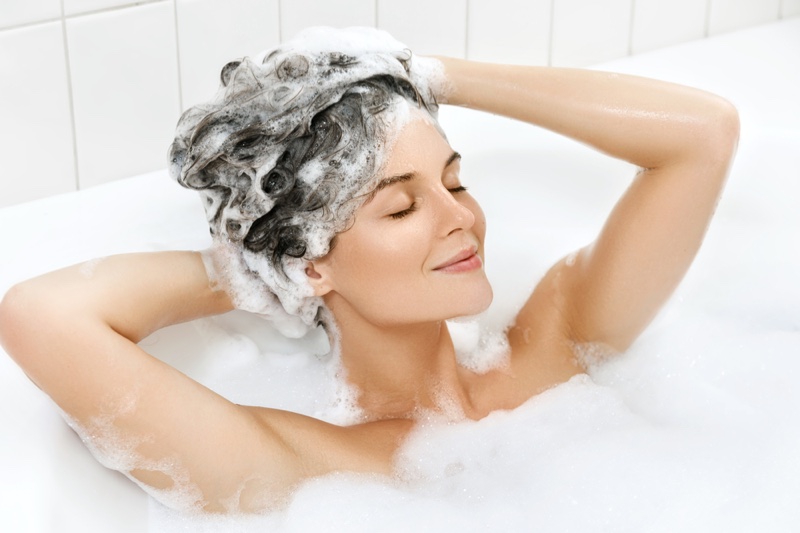 Got damaged hair? Get it under control with these six shampoos!
There are many ways hair can be damaged, either over time or all at once (think bad dye job or a perm left in too long). Maybe you've been coloring your hair for a while now, or maybe those repeated perms have left your hair so dull and dry that you just can't seem to make it look good anymore. Constant exposure to wind, heat, and sun may also inflict damage on your once healthy and vibrant-looking hair. After all, hair needs moisture just as much as our skin does.
Is it time to give up on having gorgeous, healthy hair? Of course not! Keep reading to learn more about some of the best products available today that you can use to finally heal and protect your hair from future damage.
1. Tiger Reconstructing Shampoo
If your hair has been colored, lightened, damaged by overexposure to sunshine and heat, or just lacking in moisture due to the elements, ProDesign's Tiger Reconstructing Shampoo is for you. ProDesign International is a top provider of wholesale salon hair products.
This shampoo carefully cleanses your damaged hair and then reconstructs it by permanently bonding protein to each strand. This is accomplished through a process discovered by Dr. Lee Hunter — generally recognized as one of the world's experts in the science of hair and personal care product development — that utilizes a protein catalyst to lock in color and texture.
Tiger Reconstructing Shampoo will strengthen all types of weakened hair of any color but is especially effective for redheads and brunettes. It not only prevents color from fading or dulling quickly, but also keeps texture to help enhance waves, curls, and naturally straight hair. And with a pH-neutral formula, it will keep your hair and scalp balanced and healthy.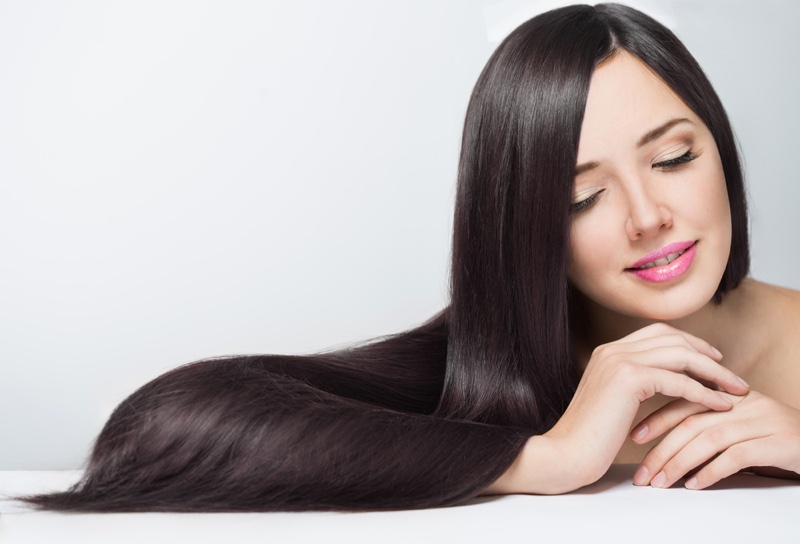 2. Redken Extreme Shampoo
Dry, dull, and damaged hair sometimes demands an extreme solution. Redken Extreme Shampoo was created for distressed hair, cleansing, strengthening, and restoring damaged hair while also protecting it against future breakage.
Formulated with an RCT protein complex that treats the root, core, and tip of your hair, it boasts a multi-targeted delivery system that contains:
Soy protein to add structure at the root of the hair.

Arginine

to maintain health at the core of the hair.

Sepicap to restore the look and feel of hair ends.
Redken Extreme Shampoo works on all hair lengths and types, including both natural and color-treated hair. It's important when looking for a shampoo for hair growth and thickness, that it works for your hair's texture and porosity.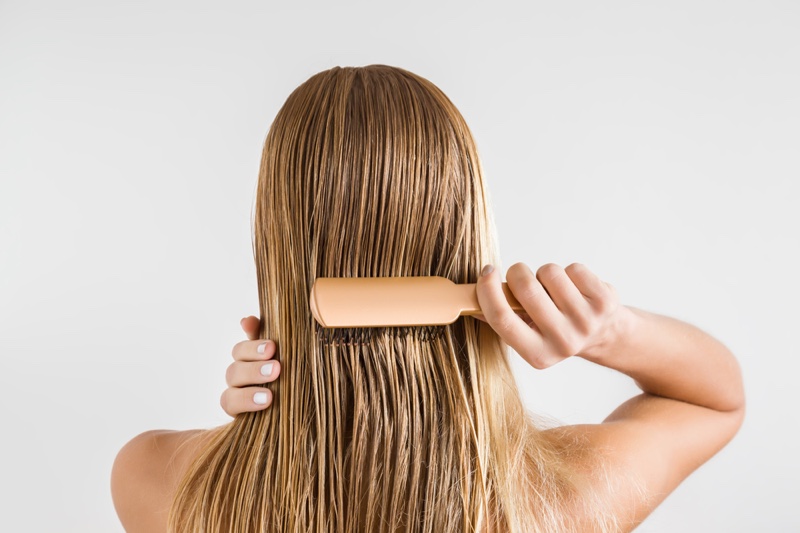 3. Olaplex Hair Perfector
Olaplex Hair Perfector No. 3 was designed for use with damaged and compromised hair to strengthen and protect the hair structure. It is a concentrated treatment that strengthens and repairs the hair from within, reducing breakage and improving the look and feel of your hair.
This shampoo is not a conditioner, but it is an at-home treatment that has the same active ingredients found in all professional Olaplex products: a patented, bond-building technology created by two Ph.D.'s in chemistry and materials science. Providing structural repair that starts within the hair, Olaplex is designed to link the broken disulfide bonds caused by thermal, mechanical, and chemical damage to give you strong and healthy hair again. 
Olaplex Hair Perfector contains a structural repairing formula that is effective on all hair types and is formulated without parabens, sulfates, or phthalates.
4. Nexxus Keraphix
Nexxus Keraphix is a silicone-free shampoo that gently cleanses and penetrates the hair fiber, preparing the hair for deep conditioning. Known to heal visible signs of severe hair damage, Keraphix is rich in protein and infused with an exclusive blend of keratin protein and black rice.
Why is protein so important for hair to heal? Because 80% to 85% of your body is made of a protein called keratin, and keratin is what gives your hair its strength, flexibility, and elasticity.
Black rice has long been used in China for strong, healthy, luxurious hair. Testing shows that glutamic acid is a key amino acid lost in hair when it is exposed to severe damage. Black rice is among the richest sources of glutamic acid in nature, which is why it is included in the Keraphix formula.
Nexxus Keraphix is a salon-quality shampoo that is the first step to healing severely damaged hair. It works on all hair types and is aluminum-free, dye-free and paraben-free.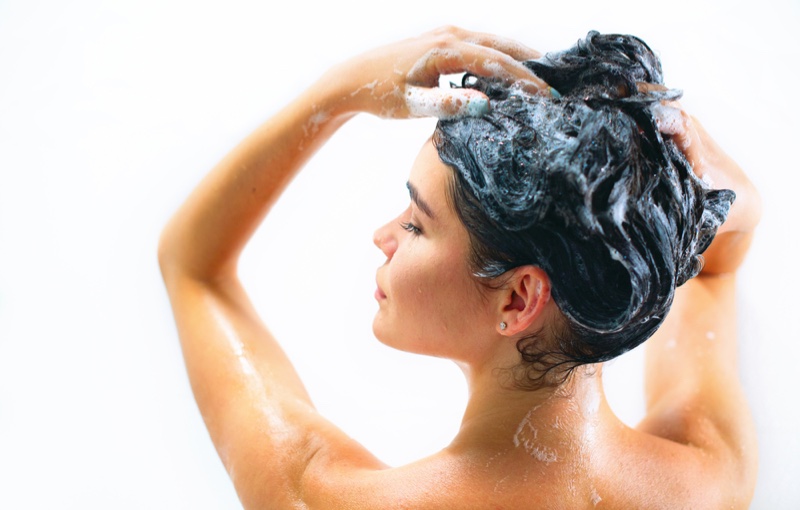 5. Verb Ghost Shampoo
Verb Ghost Shampoo is a gentle shampoo infused with moringa seed oil that is suitable for all hair types and textures. It weightlessly cleanses fine and easily weighed-down hair.
Moringa oil is full of vitamins, minerals, and phytonutrients and is known to naturally smooth frizz, moisturize and detangle hair, and promote a radiant shine.
Other natural healing ingredients include:
Quinoa protein: Also packed with vitamins, minerals, and amino acids, quinoa protein repairs damage while coating, strengthening, and protecting your hair. It also prevents breakage and promotes hair growth.

Sunflower seed extract: Provides natural UV protection while guarding against dryness, color fading, and brassiness.
Verb Ghost Shampoo provides shine without leaving your hair oily and is color-safe with a light, citrus scent of grapefruit and oatmeal. It's free of sulfates SLS and SLES, parabens, formaldehyde, and mineral oil, and is vegan, cruelty-free, and gluten-free.
6. Matrix Total Results
Matrix Total Results Re-Bond Shampoo will clean away previous product build-up, leaving hair primed and ready for deep repair. Part of the Re-Bond System, Total Results helps fortify weakened, over-processed hair and leaves it strengthened, revitalized, and smooth.
Formulated with citric acid, your hair will be easier to manage and will feel smooth, soft, and silky to the touch. You won't have those awful tangles anymore, but you will get the bounce back in your hair.
Final Thoughts
These shampoos were designed specifically to help nourish, repair, and protect your hair's health, vibrancy, and appearance. In whatever way your hair has been damaged — through chemicals, coloring, the sun, wind, or heat — there is hope! Give these products a try, and your hair will be back to its beautiful self in no time.