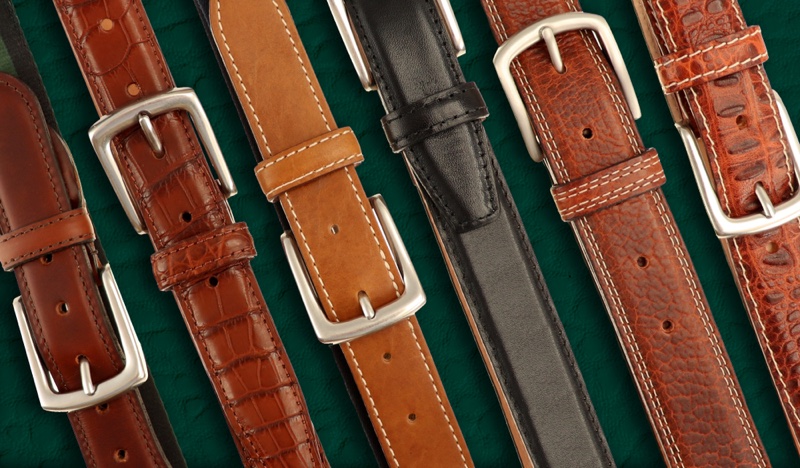 Belts are an essential accessory in our wardrobe.
They're both functional and aesthetically appealing. On a practical note, though, they effectively keep your pants and trousers from falling, and they are incredible at giving you that trendy look.
But did you know that there're different types of belts available?
Like a majority of accessories, belts are available in a variety of styles, colors, hues, and utilities. For this reason, choosing a bet that will fit your needs can be quite a daunting task.
It's for this reason I've compiled a selection of the top 6 types of belts every man should have.
1. The Black Dress Belt
A black dress belt is a formal accessory and ideal for the corporate looks that accompany suits and business looks.
However, you should avoid wearing this belt while dressed in something more traditional or even tuxedo.
I always go for the slim leather dress belt alongside a simple square-framed buckle with a single prong. Ideally, however, the suitable width size to choose is 1¼ inch.
However, if you're the money to splurge, you can get yourself an exotic or even custom made belts such as the Badichi's custom leather belts, and this way, you can add a touch of luxury to your look.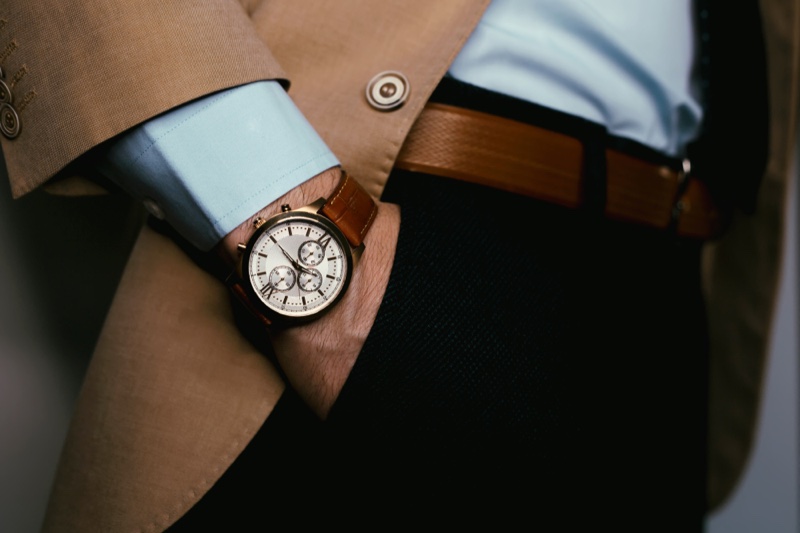 2. The Brown Dress Belt
The simple matching coordination that will never fail you when dressing up for work in the morning stipulates that brown shoes should accompany a brown belt and a black shoe should accompany a black belt.
Like the black dress belt, a brown dress belt is suited for the formal and corporate looks, and should always accompany a brown shoe.
Again, like the black dress belts, choose something slim (around 1″ thick), simple and classic.
3. Casual Belt
In my opinion, dress belts look a bit out of place on jeans or any casual outfit
Now, if you're to coordinate your off-duty looks that involve jeans or chinos, you want a belt that is rather aggressive in its looks. And to help organize your closet, contacting a cleaning service NYC would be great.
A sturdy, genuine leather causal belt is the way to go for the jeans and casual look because they're more comfortable and take little wear and tear.
With the casual belts, either black or brown is acceptable, though brown is generally considered more casual.
And when it comes to the dimensions, find a belt that is a little wider, around 1 ½".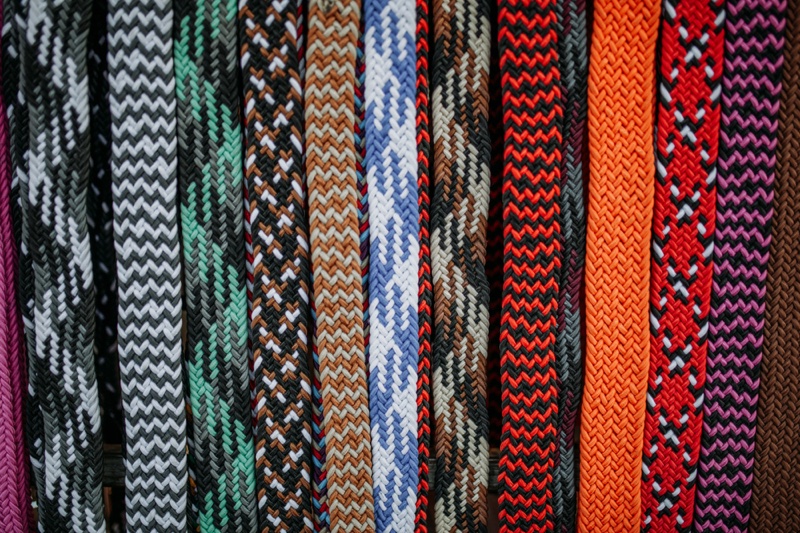 4. Woven Belt
You don't necessarily have to be a pastel polo-wielding college kid to don the woven belts.
This fashion accessory is an ideal option for men looking to add a lash o texture to their pair of shorts during the hot summer.
The woven belt can similarly provide a classic spin, especially when worn with linen.
5. Fabric Belt
This is yet another fashion accessory that is suitable for the hot summer season.
Now, much like duffle coats, you're likely to hear that fabric belts are not ideal for adults.
On the contrary, sporting a slight military feel, we tend to feel that the fabric belts are perfect for layering o texture, and can be dressed up or down, for all the summer cocktail parties.
While at it, ensure you chose something lightweights such as cotton or simple grosgrain.
6. The Cool Belt
The cool belt is a fun belt that helps to add some personality to your outfit and show that you pay attention to detail.
In particular, we love the braided woven belt, with a subtle pattern, which we can pair with navy chinos.
Conclusion
The most crucial factor to consider when selecting a belt is "you." Your choice of belt selection should be based on your physical attributes, personality, style, and taste.