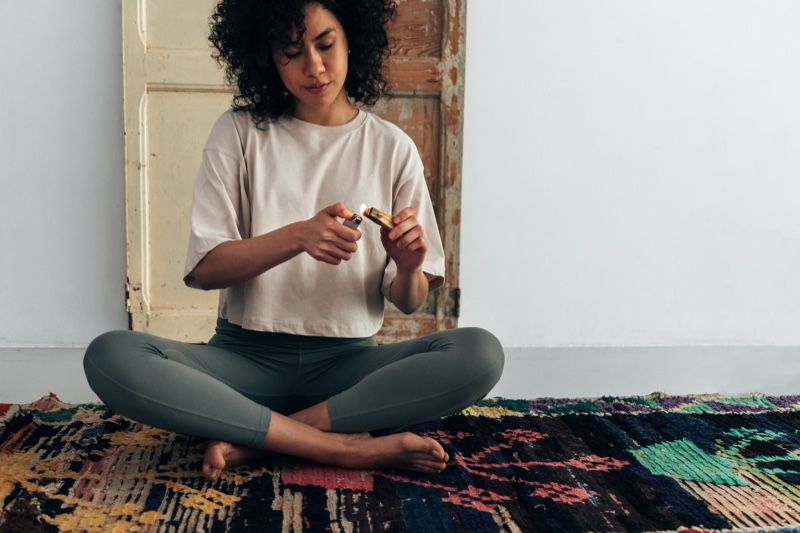 As 2022 is already upon us, there's no better time to start fresh and adopt some healthy habits. If you're looking to improve your well-being and want to try something new, yoga is a great place to start. There are endless benefits of practicing yoga, including reducing stress, improving flexibility and strength, and boosting your mood.
Hence, the yoga lifestyle isn't only about physical exercise or activities to stay fit and healthy but encompasses a holistic approach to living. That means making healthy choices off the bat, such as eating nutrient-rich foods, spending time outdoors, and taking good care of yourself.
So, if you're looking to adopt a healthier lifestyle this year, here are some yoga lifestyle trends you should try:
1. Smudging
Smudging is an ancient Native American practice of burning a sacred herb, such as sage, to cleanse and purify a space. This spiritual tradition has been used for centuries worldwide and is becoming more popular in the yoga community. It's one way of creating positive and uplifting energy.
There are various guides for the burning sage ritual, but the general idea is to light the sage and let it smoke for a few minutes. Once the sage is lit, use your hand to waft the smoke around your body from head to toe. You can also waft the smoke around your yoga mat or your yoga space.
This yoga lifestyle is beneficial for your mental and emotional well-being as it helps to clear negative energy, leaving you feeling refreshed and more positive. So, you may try it the next time you're feeling stressed or overwhelmed.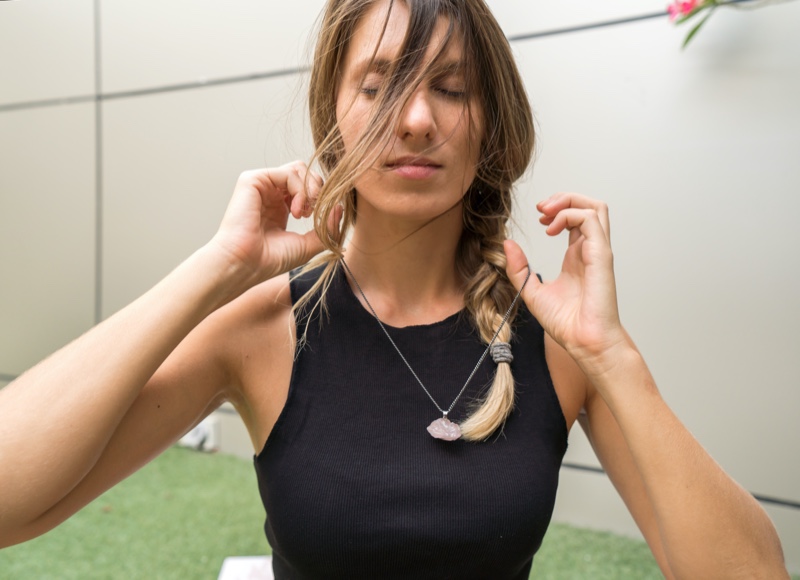 2. Wear Sacred Crystals for Healing
Crystals are usually used for jewelry and ornaments. As they're also popular for present-giving, you can find an assortment of crystal gifts for couples, friends, and family. However, crystals can do more than look pretty or as an accessory. This sacred element can be additional support for your yoga lifestyle.
Crystals are known for their vibrational energy that can help to center and ground you. When you wear or place a crystal onto your body, it may help you connect with the Earth's energy and achieve a sense of balance and harmony. On top of that, it has healing properties on physical, mental, emotional, and spiritual levels. Such wearable crystals are typically made into bracelets, necklaces, or rings.
There are various crystals for different purposes. For instance, amethyst is for inner strength and courage, rose quartz is for self-love, and citrine is best for prosperity or success. Choose the ones that resonate with you the most and see how they can help to enhance your yoga lifestyle.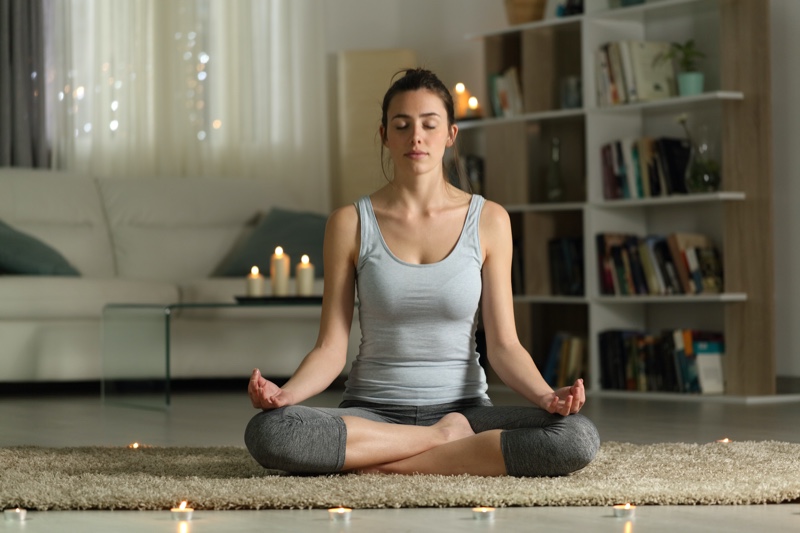 3. Practice Deep Meditation
Meditation is an essential part of the yoga lifestyle as it helps to still the mind and connect with your inner self. It's an excellent method to de-stress and unwind after a long busy day. This practice involves sitting in a comfortable position with your eyes closed and focusing on your breath.
As your mind wanders, gently bring your attention back to your breath. You can also concentrate on a mantra or affirmation to help keep you grounded. Deep meditation is a form of mindfulness that allows you to be fully present in the moment.
It helps let go of any negative thoughts or worries that you may have. This approach can be a way to link with your true nature, which is peaceful and blissful.
4. Use Natural Beauty & Wellness Products
As mentioned, the yoga lifestyle is more than just exercise. It also includes taking care of your body on the outside. That means using natural beauty and wellness products free from harmful chemicals. Having a sensible skincare routine is vital for your overall health and well-being.
Using organic products helps make your skin look radiant, give you a youthful appearance, and, more importantly, light up your inner beauty. As a result, it'll boost your self-confidence and make you feel good about yourself. After all, good health starts from within, making it one of the essential yoga lifestyle trends to adopt.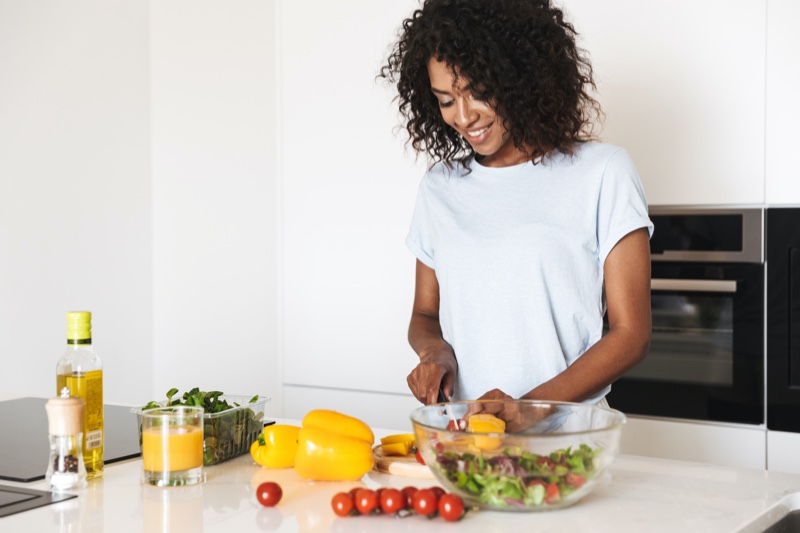 5. Eat Mindfully & Nourish Your Body
It's no secret that what you eat directly impacts your health. So, it's crucial to be mindful of the food you're putting into your body. That means eating nutritious meals that nourish and support your holistic well-being.
The yoga lifestyle emphasizes the importance of eating organic and natural foods. These include whole grains, green smoothies, fresh fruits and vegetables, lean protein, and healthy fats. It's also best to limit your intake of processed food, sugary drinks, and alcohol, as they can do more harm than good in the long run.
Takeaway
As you can see, there are various yoga lifestyle trends you can adopt to achieve a healthier and more balanced life. Use this guide as a starting point to help enhance your physical, mental, and emotional well-being. More importantly, always remember to listen to your body and intuition as they'll guide you on your journey to self-discovery and growth.