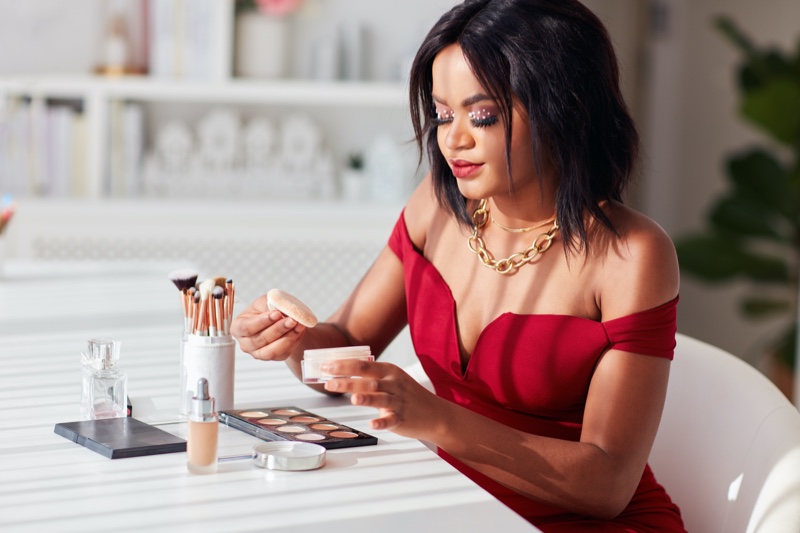 With Valentine's Day right around the corner, you may be wracking your brain to come up with the perfect Valentine's Gift Ideas for your partner or ones you can drop hints about wanting. Whether it's up to you or your Valentine to plan the date this year, whatever you're doing together, you want to be ready for all the selfies the two of you will be taking. Here are some ways to make sure you're prepared for your date this February 14th because when you look good, you feel good – and this day is all about feeling great!

Start With Your Grooming
Whether your grooming entails visiting your local spa for wax or just your regular routine, you set the stage for looking great when you're groomed to the nines. Make sure you exfoliate; it is winter, after all, so your skin is soft to your touch (and theirs). Follow up with whatever moisturizer you prefer, and don't forget one of the most popular perfumes that your sweetheart fancies. If you want to splurge, visit a salon for a beautiful blowout; some people even opt to get their makeup professionally done. Obviously, this is all subjective and up to you, but make sure you're groomed and smell delectable.
A Thematic Wardrobe
Of course, there's nothing wrong with showing up to your Valentine's Date in jeans and a sweater – especially if the date is a romantic hike, but if you know you're doing something more elevated, dress the part. If you two are headed to a nice dinner and for drinks, dress a little more glamour than you usually would. After all, when you're on a date with someone you love, show them how much you care by pulling out all the stops when it comes to your wardrobe. Keep things thematic by tying in romantic colors to your outfit. Do a dress or blouse in a shade of red or beautiful blush pink. Keep things as airy and romantic as possible. Fellas, wear a tie that incorporates the theme if you can. There's a fine line between corny and chic when doing this, so consult with a sartorial friend if you feel you may miss the mark.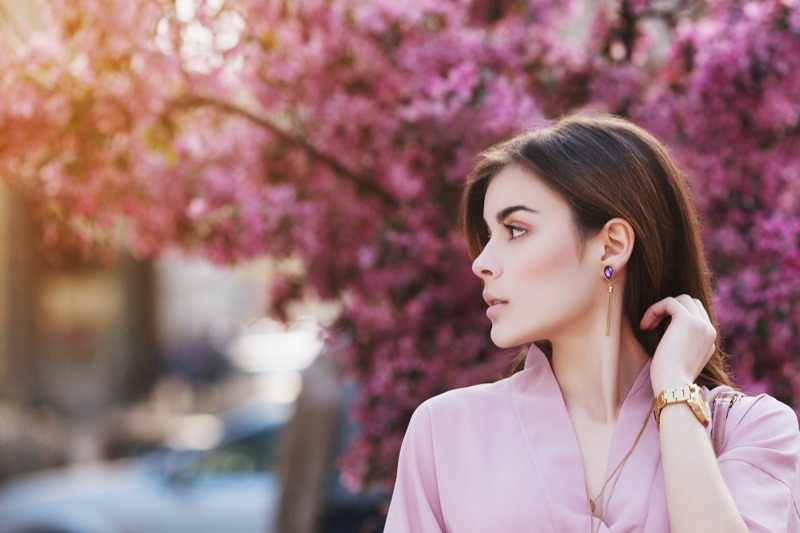 Don't Forget To Accessorize
Coco Chanel famously said, "Before you leave the house, look in the mirror and take at least one thing off." Sager words cannot be said. While you are likely expecting a gift of jewelry – possibly even a proposal – make sure you're still adorning yourself with some glitz before you head out the door on your date. You don't want to go overboard with too many rings and statement rings simultaneously. Again, circling back to the theme of keeping things light, airy, and romantic. Besides, if you think you may be getting "the ring" that night, make sure you leave "that" finger empty!
Your Positive Attitude
Taking a break from the wardrobe side of things, it's important to remember that a considerable part of style and charisma is a positive attitude. Like all holidays or meaningful events in people's lives, sometimes we set our expectations on our partners too high. This isn't to say you should stay with someone that doesn't show you the same love and respect that you deserve, but don't be too shocked if your Valentine didn't plan the picture-perfect date that you would have. Many factors could come into play when planning, from overbooked restaurants to budgetary constrictions. The important thing is that the two of you will be together enjoying one another's company and sharing your love. In the end, that's all that matters on Valentine's Day.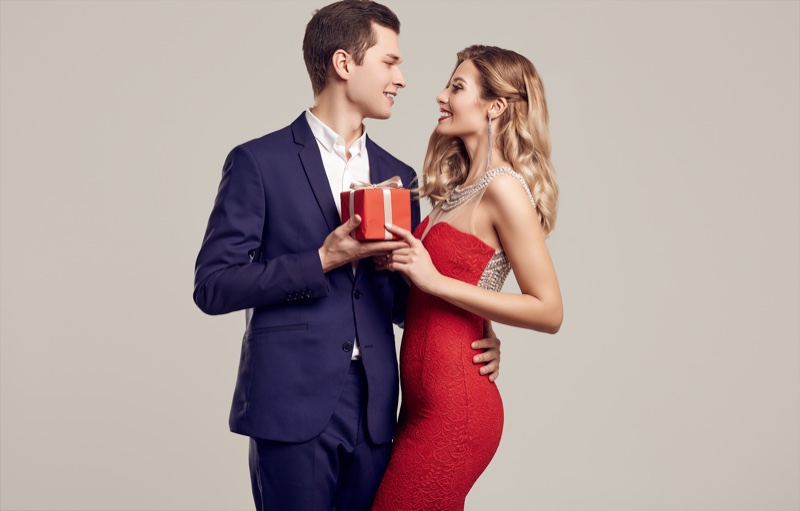 A Special Gift
It goes without saying that traditional gender roles have rightfully flown out the window. No matter who you are in your relationship, make sure you're ready for your date by having a gift on hand, even if it's cliche flowers and chocolates for your significant other, especially if they are the ones putting in the work of planning your evening out together. It's good taste and manners to have something special for them.
Valentine's Day is a day that we acknowledge and celebrate our love for those "special people" in our lives. While some may not think the Day is that big of a deal, others wait for it on bated breath. So, use the ways mentioned earlier to make sure you're Valentine's Day Date ready. And, if you are dining in a restaurant this year, tip your servers even more because they're running around like crazy for you! Here's to love and happiness!