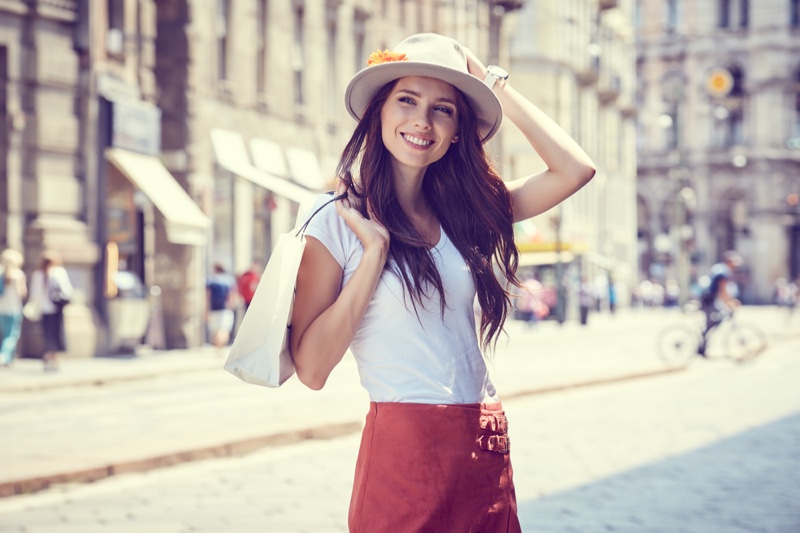 Everyone loves to wear clothes that make them feel great, and fast fashion has bought us the benefit of being able to regularly afford new items for our wardrobes. However, more recently the fast fashion industry has come under fire for the detrimental impact it is having on the environment. In fact, the fashion industry is the second largest polluter in the world, just after the oil industry. To alleviate, and potentially even reverse, the damage the human race has caused to the planet, we must act now, and pushing to avoid fast fashion is going to have to be a key part of this. However, this doesn't mean we can no longer be fashionable and take joy in our clothing choices.
Get Creative with and Appreciate What You Already Have
Most of us already have wardrobes packed full of beautiful clothing items, yet almost all of us regularly catch ourselves saying: "ugh, I have nothing to wear today!" So, try to get creative with what you already have. You can experiment by pairing different items together, making use of accessories, and even learn from YouTube how to alter your clothing items. Often, taking a closer look through your own wardrobe can make you realise that you actually have plenty of clothes already, if you just take a little bit of time to think outside the box.
If You Love to Shop, Find Another Hobby
For many of us, nothing is more exciting and therapeutic than hitting the high street shops. However, it has been estimated that more than two tonnes of clothing is bought each minute in the UK, and this produces nearly 50 tonnes of carbon emissions, the same as driving 162,000 miles in a car. This doesn't mean that you can never pop into your favourite high street shop again, but everyone doing their bit to cut back on fast fashion shopping is essential if we want to save the planet.
Plus, there are many great pastimes out there that are just as fun as hitting the shops, and simultaneously much better for your bank balance. Online bingo, for example, has become super popular lately. Finding yourself on online bingo sites can give you some much needed down time, as can gardening, baking, painting, playing a sport or even setting yourself the challenge of learning a new language. Often, a lot of us end up shopping in our free time simply because we don't know what else to do, but there's a multitude of alternative activities and pastimes out there.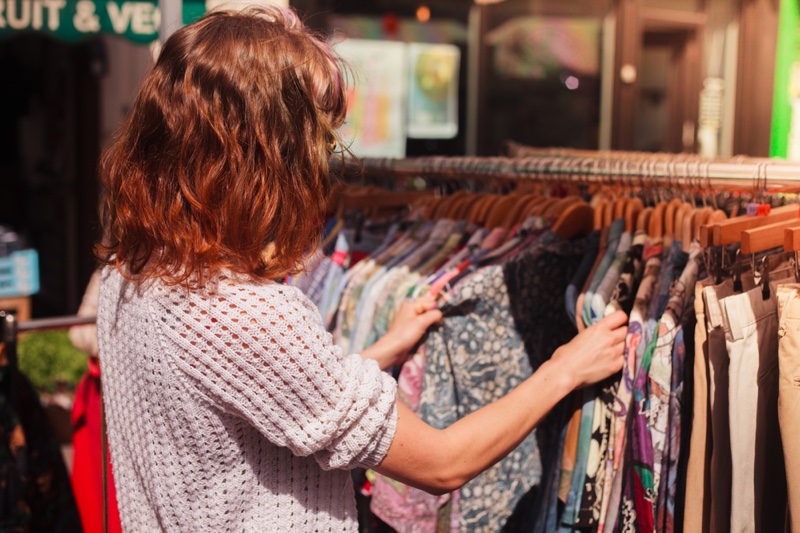 Buy Second Hand
A great way to buy clothing sustainably is by shopping at secondhand shops. Every town and city have their fair share of charity shops where you can easily, and affordably, pick up some beautiful secondhand pieces for your wardrobe. If you prefer online shopping, Depop and Ebay are just two of many great places to hunt about for some great secondhand bargains. 
Swap Clothes with Friends
If you really are getting tired of your wardrobe, why not organise a clothing swap with a handful of friends who wear a similar size to you. You can pick a couple of items each to swap permanently or agree to just borrow the items for a couple of weeks.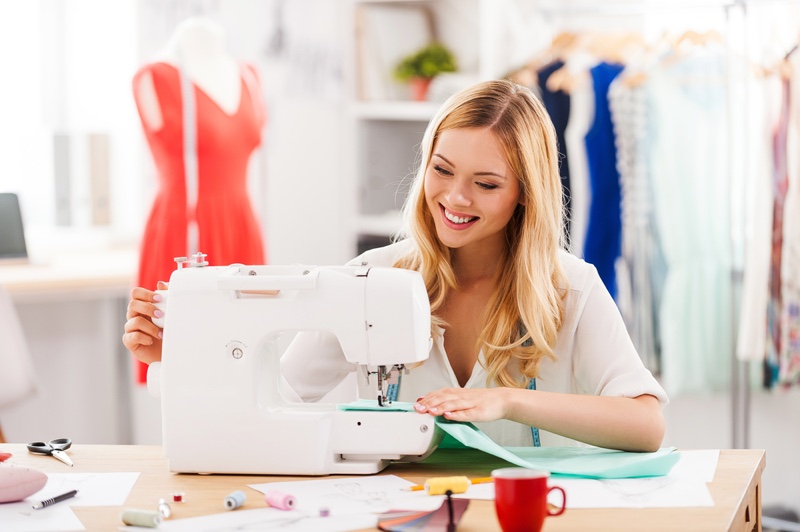 Make Your Own
In decades not so long gone by, the vast majority of people made their own clothes. With so many clothes shops out there, few of us even think about making our own clothing these days, but it's actually a lot easier than you might think and can give you huge freedom with the items you can potentially wear. You can buy books that give you all the sewing and clothes-making basics, or alternatively there are plenty of helpful videos to watch on YouTube. It may take a bit of practice and time to get the hang of it, but once you do it will be well worth it. You should always try to use natural fabrics when making your own clothing, such as cotton, wool and silk, as these are much more sustainable than synthetic alternatives.
Avoiding fast fashion will not only not only help to reduce your carbon footprint, and thus benefit the planet, but it will also save your bank balance from taking too many nasty hits and probably inspire greater creativity in your clothing choices. The journey to cutting back on fast fashion should be an exciting one, and not something to feel overwhelmed or stressed out by. Ultimately, if you end up shopping now and again in your favourite high street stores, it's not the end of the world. What's more important is moderation and being generally a little more mindful about the potential damage our decisions as consumers can cause.