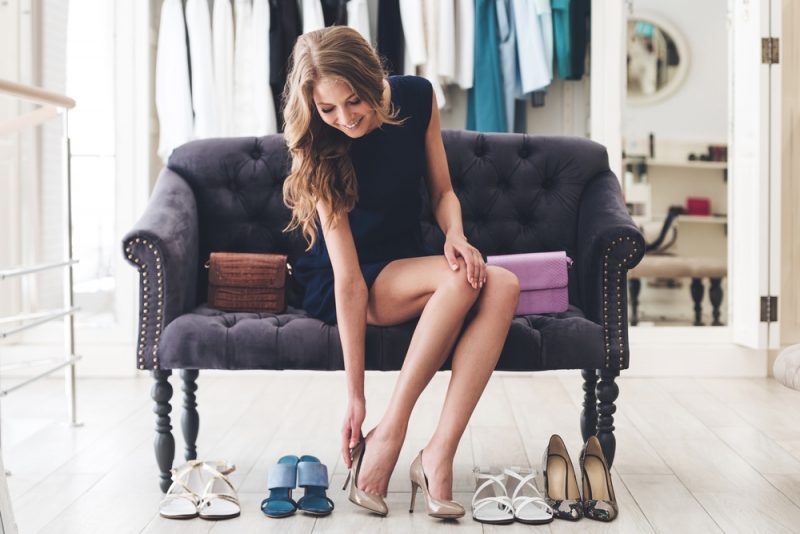 Let's face it, first dates can be a real nightmare, and the chances of the occasion living up to expectations are fairly low, and that's without taking into account the time, and energy, required to come up with an outfit that you feel confident in.
Regardless of how you lined up your first date, and it could be that a friend hooked you up with a prospective partner or you swiped on an app, and it brought you here, you need to know and feel that you look good. The anxiety that comes from meeting on a first date is bad enough without having to constantly worry whether the clothes and accessories you chose make you look like a trainwreck or not.
First dates are already something of a Russian roulette situation. As such, you need to make clothing choices that reduce the chances of the occasion being an absolute disaster, and this means it's not a time to go too far leftfield but also not the time to be slacking it either. You need to hit the sweet spot that shows you have made an effort without appearing to have done so.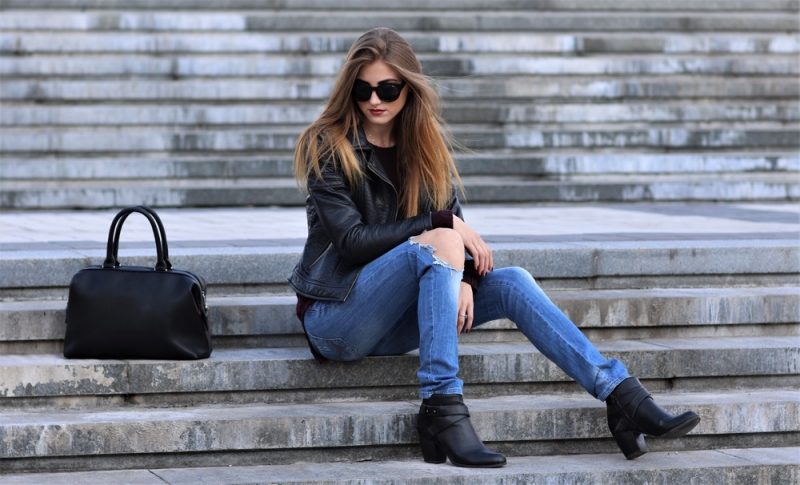 Keep It Casual
Perhaps to avoid overcomplicating the first-date scenario, you opted for a casual post-work meeting, maybe just for a drink in a bar. This might be a more sensible option than a full-on dinner situation, which could leave you sitting opposite an unsuitable match for three to four hours. If this is what you are planning, then dress accordingly.
Jeans and a top you feel comfortable in, maybe paired with a classic jacket, depending on the weather. You can, of course, look to make the outfit stand out with an eye-catching shoe. But essentially, this is a bright and breezy choice that should make your date feel simple and easy.
Dressed to Impress
Maybe this first date is one that you've had planned for ages. A long-time admirer or someone you are really into. You've picked a swanky eatery, and now you'll need to match your wardrobe to the occasion.
Here there is, of course, the option to break out that LBD, the one dress that you KNOW works for you. Wearing it will give you the confidence you need to exude a glow that will make you irresistible. Pair this with some nice pumps and an understated jewelry choice to give it an additional boost.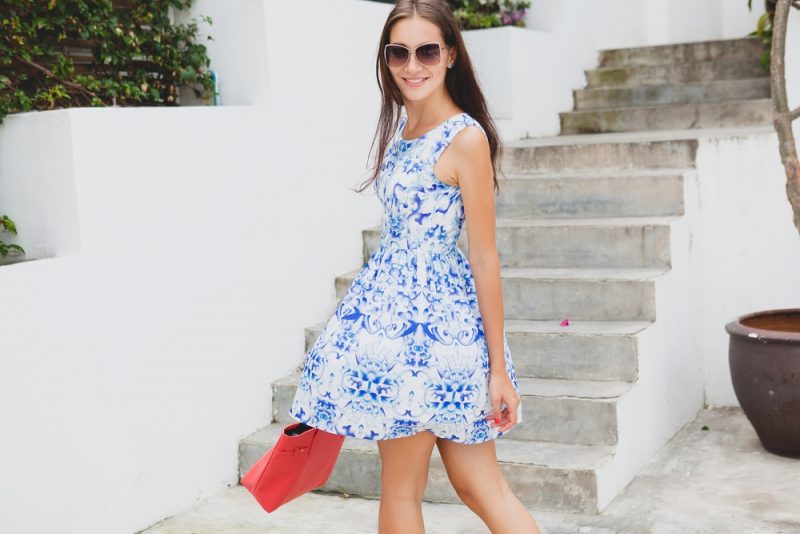 Be Colorful But Not Too Colorful
Some studies, and yes, there are serious scientific studies that have looked into the intricacies of first date attire, state that the color red will make an impact on your prospective partner for the evening.
However, might we suggest that you don't go quite 'all-in' on your first encounter of a romantic nature. By all accounts, yellow and brown should be avoided, so shades and derivations of blue could be the way to go, but clearly, a lot depends on what you know works on you personally.
As stated before, now is not the time to go out on a limb. If you know a color suits you, then use this to your advantage. Remember, the color you display is the first thing your date will notice as you sashay into the room. Show a certain amount of measured courage when it comes to selecting YOUR color.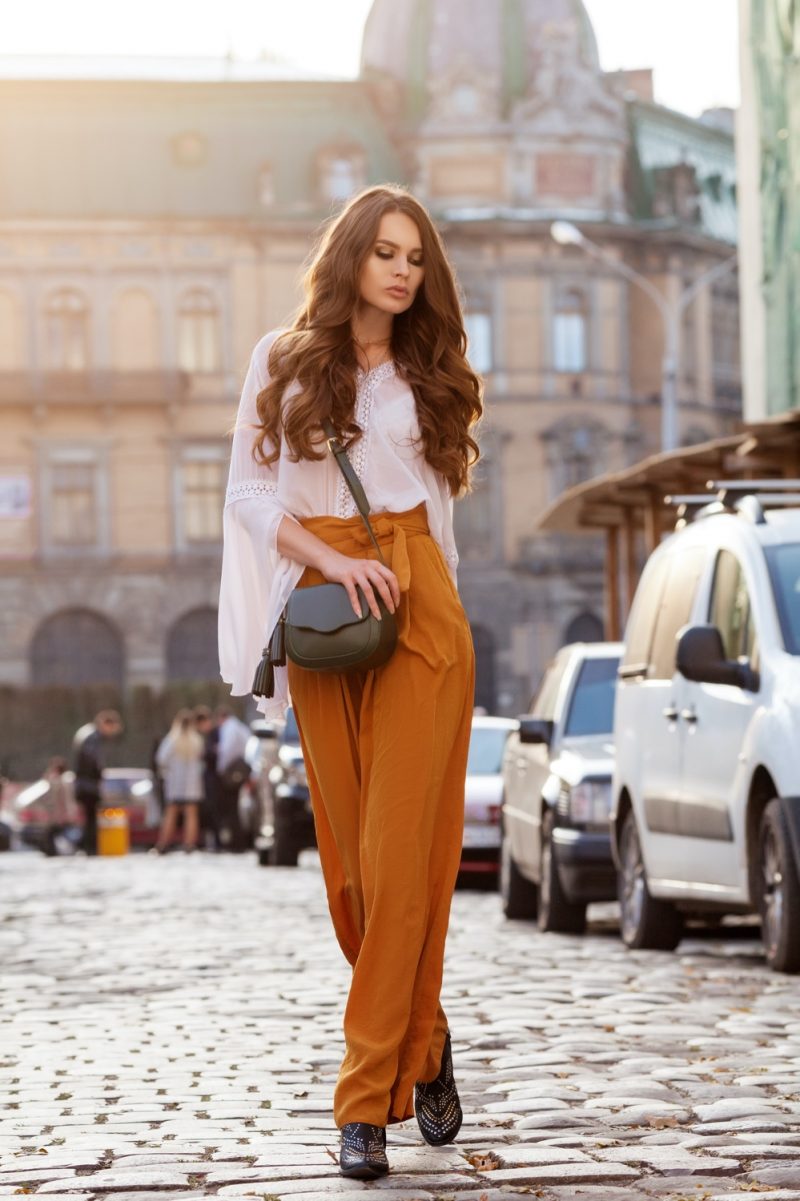 Dress for the Occasion, If in Doubt, Style it Out
Maybe your first date isn't your first date after all, or vice-versa. We live in an ambiguous world where perhaps you are ONLY meeting for a coffee, but it's actually a lot more than that, or maybe that dinner meeting isn't a one-on-one date, and they've brought friends. Perhaps the worst-case scenario is when you overdress for an occasion and thereby quite literally wearing your emotions on your sleeves.
If you are in doubt and let's face it, many first dates don't entail a straightforward evening restaurant reservation type deal. Stay fresh and breezy. So you could keep it simple and have a dress jacket on hand just in case you need a bit more pizzazz.
Be Prepared for Anything
Most of us now date via an online app, and there are some great ones out there. And you can continue reading here to check out the best, and as such, there's every chance that you have had some form of communication before meeting face to face. Indeed some people like to talk and communicate at length before taking the plunge of meeting, giving you something of an advantage.
You might even learn about your prospective partner's likes or dislikes, which may inform your outfit choice and how the evening might progress. Wear clothing that makes you feel comfortable, as that will alleviate residual stress that comes with a first date, and just be yourself! It's much easier to do so than to put on an act that isn't fooling anyone.
The Takeaway
Going on a first date is always a roll of the dice, and if you've ever thrown dice in a casino, you know how thrilling it can feel. Make sure you go on your date with a positive attitude and feel your best. A huge part of feeling your best is looking your best – as they say, "when you look good, you feel good." Even if the date is a bust, you want them to think of you every time they get a whiff of Jadore perfume since it's what you wore that evening.
If things go great, well, you're on your way to a possible lifelong partnership, and if they don't go well, that's okay too. If you're the one who's not feeling it, just don't ghost the person you went out with – that's so five years ago. Do the right thing and at least send a text thanking them for the evening, and maybe you can be friends. You want to rack up all the positive dating karma for the next one. Enjoy your date!