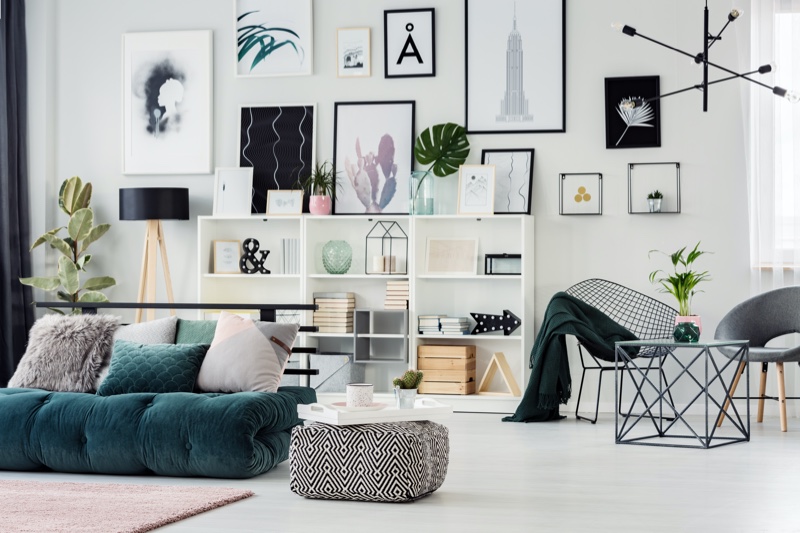 A gallery wall is a perfect way to display any collection of photos, canvas prints, and posters. They're popular because they give you the chance to bring an otherwise bland wall to life, add personality to your space, give your interior an update, and they're also a way to create a focal point.
A gallery wall becomes synonymous with a feature wall, and you can easily add to it or change it as you like.
There's one issue some people worry about with gallery walls; however—how do you lay it out?
The goal when you arrange a gallery wall is that it looks cohesive but not too "perfect." It needs to have some balance, but at the same time, you want to combine colors, image sizes, and even different types of frames.
The following is a guide to creating and then hanging a gallery wall that'll work in your space and showcase your collection.
1. Evaluate the Space
You probably already have a general idea of where you're going to hang your gallery wall. Maybe you have a few spaces you're trying to narrow down.
Regardless, you want to evaluate the space and come up with a general plan before you start to hang anything.
You don't want any more than one gallery wall per room, so plan accordingly.
You don't want to try and hang multiple images in a space that's too small because it can quickly feel cluttered.
Over a sofa or going up a staircase are two popular options.
You can also opt to hang your collection above a bed.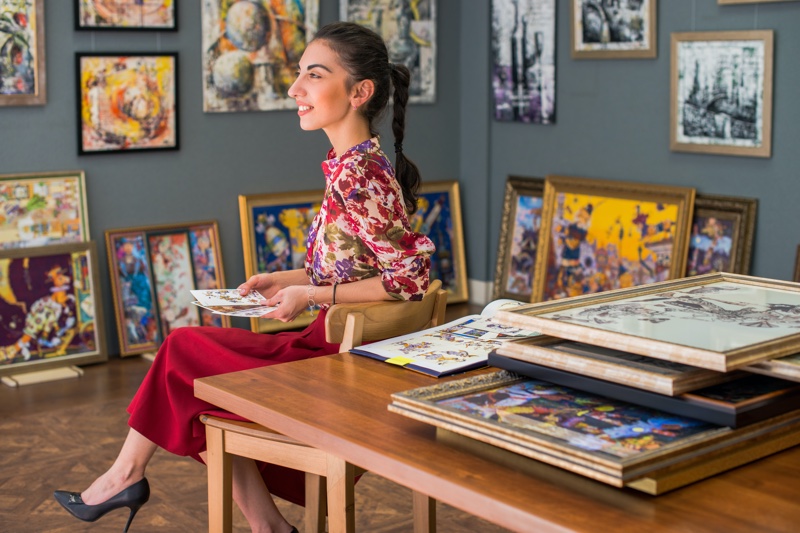 2. Choose Your Pieces
You may already have quite a few items you'd like to hang. Maybe it's family photos and prints, or you could be primarily focused on art. Regardless, you want to try and come up with a general theme.
The theme doesn't have to be too matchy-matchy, but again you want some level of cohesion.
For example, maybe your space is coastally-themed, so you'd like to focus on that with your gallery wall. You could choose to include art and photos that have dominant shades of blue and green.
Think about your personal style and preferences here.
If you have an eclectic style, you can have a lot of fun with all types of frames, colors, and image types.
There are people that don't like the eclectic gallery wall, though, and that's fine too. If that sounds more like you, what you might end up doing is using a grid style. A grid-style wall will give you more symmetry if that's something you prefer. You can also keep all the frames in the same style and color in this scenario.
You have to think primarily about what you're going to love looking at versus anything else.
If you gravitate towards clean lines, there's no reason you can't facilitate that on your wall.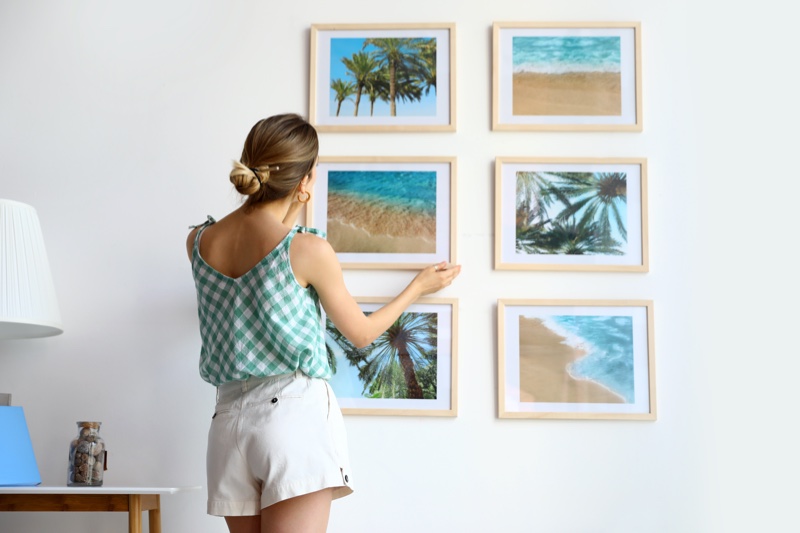 3. Create a Layout
Once you have an idea of the pieces you're going to use and whether you're going with eclectic or streamlined, you can start laying out the wall.
A lot of people want their walls to look effortless, but in reality, the layout is anything but.
Your largest piece of art or your biggest print or photo is going to be your anchor.
It would be best if you built your layout around it.
You can arrange your frames on the floor, or some people create a template. To make templates, you cut paper to the size and shape of each of your frames. Then, you tape it to the wall. You can actually end up hammering the nails through the paper, take the paper down and hang the frames if you make templates first.
Regardless of which option you go with, unless you're doing a grid, you can expect that creating your layout is going to take some time and some trial and error.
A few things to remember:
Try to break up pieces that are very similar to each other.
If you're going to integrate family photos with art, attempt to keep the color palettes similar to one another. You can be somewhat broad with this. For example, if your art has generally warmer tones, try to find photos that do as well. If you can't manage to keep the color palettes similar, you can also do black and white.
You don't want to place anything too close or too far apart.
Make sure you're spreading out all the pieces, so they're filling the area where you're going to hang them. If you can't do this without things getting too far apart, add more pieces.
Most gallery walls are going to look best when you use different sizes. Along with your biggest anchor piece, you might want a few other larger pieces. Then, you can fill it in with small or medium-sized artworks.
Aim to avoid using all horizontal or vertical pieces unless, again, you're doing a symmetrical grid.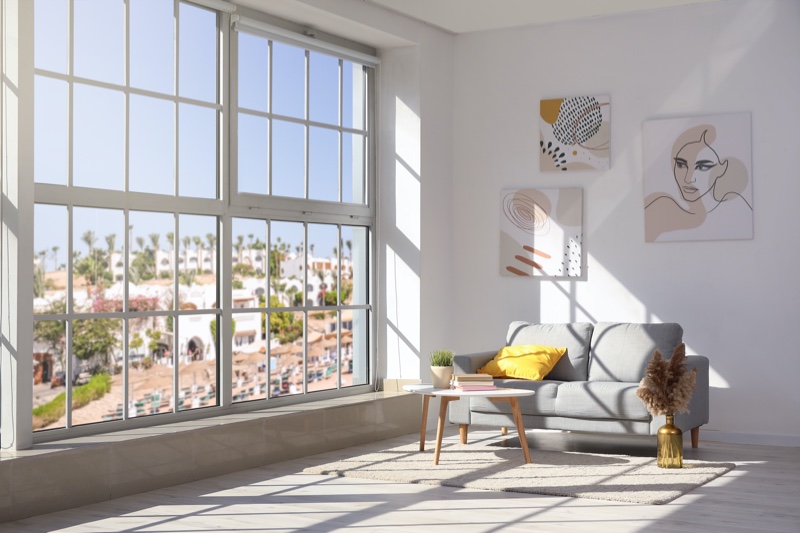 4. Get Your Materials
Once you have your layout planned, you'll need your materials, including a hammer and nails, as well as a pencil.
If you have any really heavy pieces, you're probably going to need drywall mounts too.
It would be best if you got a ruler, too, especially for a grid, but in general, you want to keep your spacing pretty uniform, even for an eclectic wall.
You can lightly draw on the walls where the top corners of your frames will be.
You should measure and then mark how much lower down the frame you want the nail holes.
You can use a level to make sure everything's straight.
5. Fill in Gaps
Once you've hung everything, you can take a step back and see if any gaps need to be filled.
There are a lot of ways you can fill in a gap, including with more family photos and prints, as well as digital artwork that you can quickly buy and print.
Finally, don't be afraid to switch things as you want. Everyone wants the "perfect" gallery wall, but ultimately what's most important is that you like it. That's one of the great things about hanging items this way, too—you can easily take out one piece if it doesn't fit your style anymore and replace it without rehanging the whole wall.