Fringe Benefits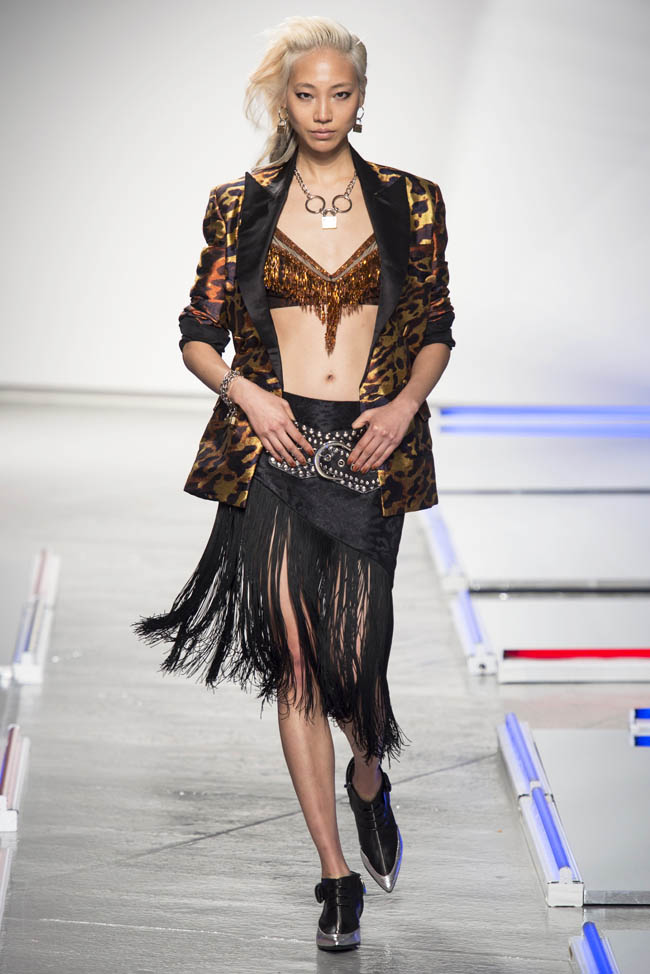 Modern and cool looks got embellished with fringe this season. Fringe often means western or rock star, but designers at New York Fashion Week proved that fringe can be easily polished with sleek silhouettes.
Rodarte
added fringe to its Los Angeles girl's wardrobe for spring.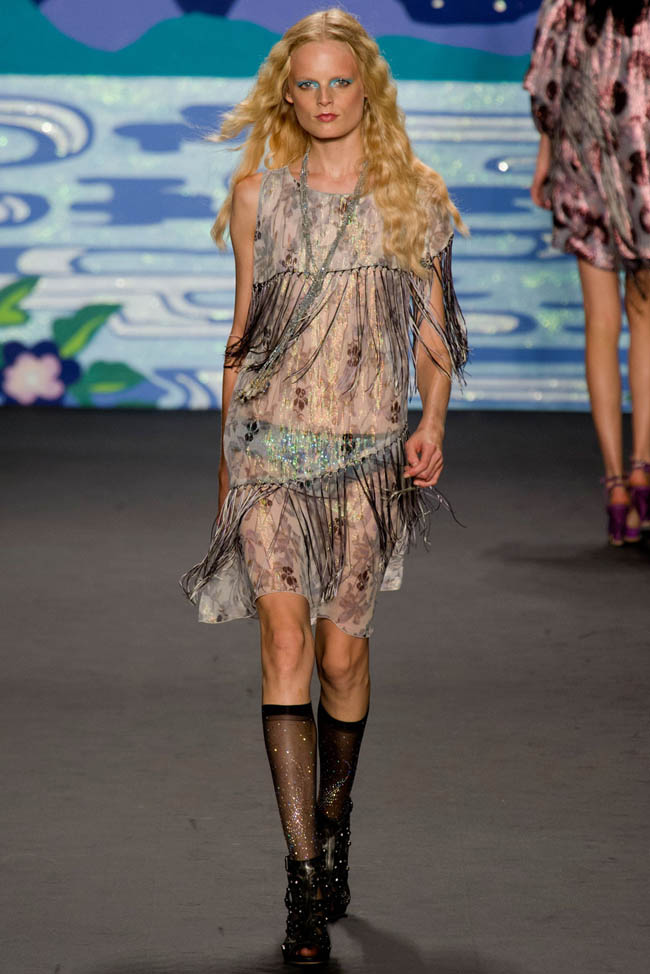 Fringe Benefits – Fringe proved to be soft and romantic at Anna Sui's spring 2014 runway show. The designer was inspired by English Pre-Raphaelite artwork and the influence showed in her soft color palette.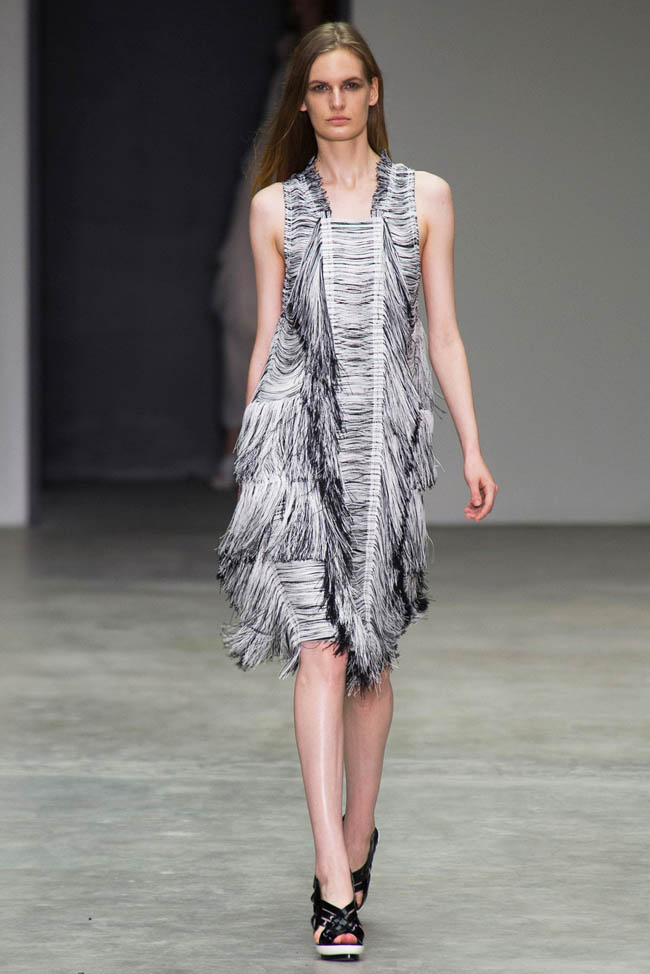 Fringe Benefits
–
Calvin Klein
creative director Francisco Costa celebrated ten years at the brand with an embellished outing. Fringe dresses closed the show, giving a more maximalist vibe to his normally sleek and minimal aesthetic.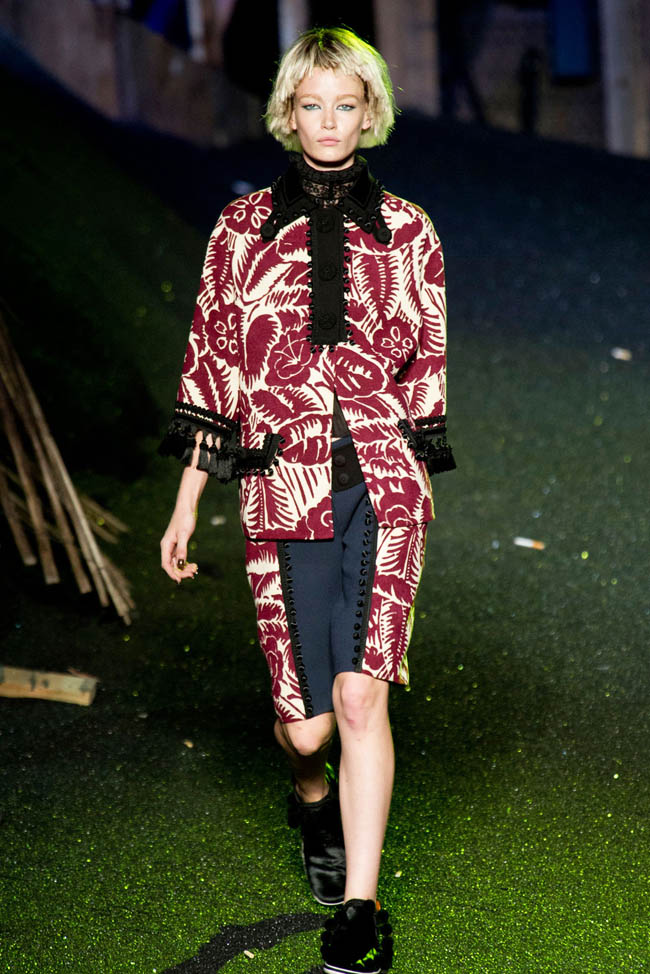 Fringe Benefits – Marc Jacobs showed tassel embellished and fringe looks for his spring runway show during the final day of New York Fashion Week. Paired with Hawaiian prints and Bermuda shorts, it certainly was a unique take on the trend.