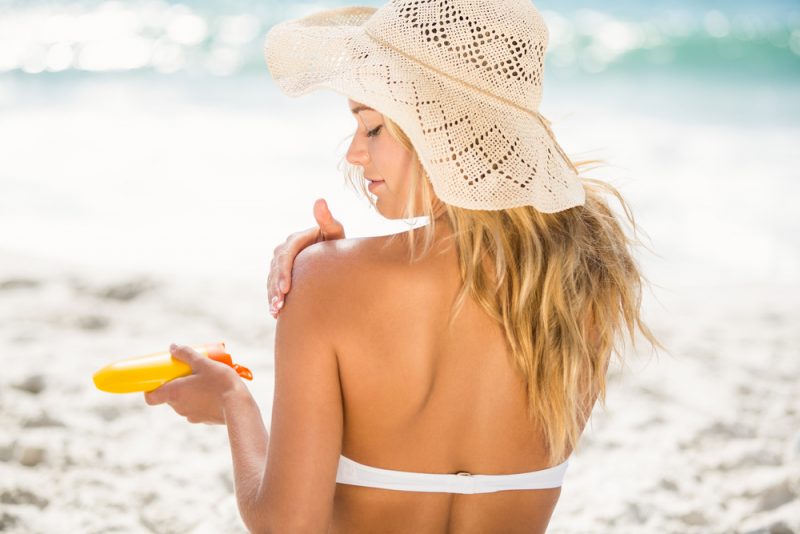 Summer is your time to shine. Whether you're stepping out on the beach, hitting up a pool party, or spending your time in the great outdoors, you want to be prepared, poised, and looking pretty. Read on for five summer essentials that'll ensure this season is no work and all play. 
#1. An SPF That Won't Clog Your Pores
SPF is a must for any proper skincare routine. Especially in the summer, protecting your skin from UV rays is vital in preventing fine lines, sun damage, and skin cancer. But can you apply a regular sunblock on your face?
The skin on your face is sensitive, and sunblock that is meant for the body can often be comedogenic—which means it will clog your pores and potentially cause blemishes. This summer, keep your face protected by trying out an SPF specifically designed for the face. Not only will facial SPF not clog your pores, but many brands also include other skin-friendly ingredients, like Aloe and Vitamin C. So, on top of being protected, your skin is also going to be moisturized and radiant. 
Make This Your Summer: If you want a little extra shimmer on top of your sunblock, add a little Tarte self-tanner to your collarbones, shoulders, and legs. This will add that extra oomph and give you the ultimate summer glow.
#2. The Perfect Pair of Sunglasses
It can be hard to find the perfect pair of sunglasses for your face shape. If you've been having difficulty finding the right pair for you, you can try on Quay sunglasses virtually before ordering them online. Simply take a photo of yourself, upload it to the website, and begin seeing which frames look best on you. 
Trying on sunglasses virtually is both social-distancing-friendly and a great way to get deals (because who wants to pay $100 for some sunglasses?).
Make This Your Summer: Some sunglasses don't provide UV ray protection—which can cause damage to the eyes. Don't let sunburned eyes ruin your summer. Always read the label and make sure you're protecting yourself!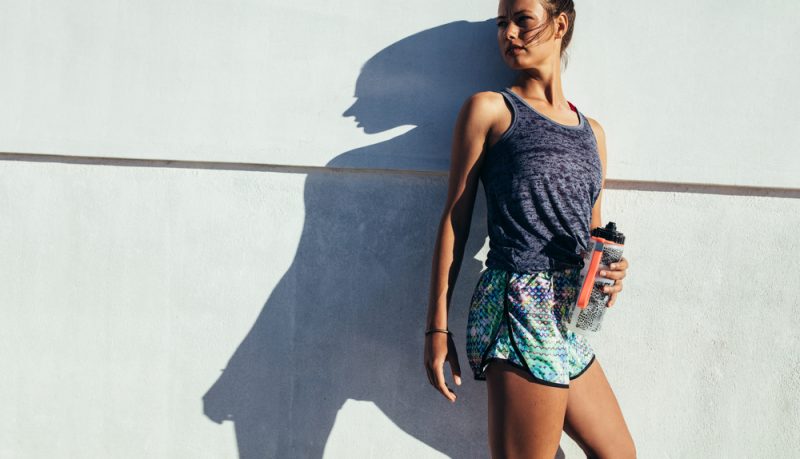 #3. A Good Water Bottle
It's easy to become dehydrated during the long, hot days of summer, especially when you're out and about. This summer, make hydration essential and get yourself a sturdy water bottle. 
Not only are reusable water bottles good for the environment, but they also store more liquid than the average plastic water bottle, and thermal insulation will help keep your beverage cold all day—even on the hottest day of the summer. 
Summer is also a time of hanging out by the pool or at the beach, where there are restrictions about glass bottles. A reusable water bottle is a perfect way to enjoy whatever beverage you want—anytime, anywhere. 
Make This Your Summer: If you're looking for a refreshing drink to enjoy by the pool this summer, try mixing pineapple juice, orange juice, lemon-lime soda, and coconut rum. This tropical mixed drink will make you feel like you're on the beaches of Hawai'i (even if you're actually in your backyard).
#4. Have a Stress-Free Summer with CBD
If you're looking for a new way to relax by the pool, try CBD this summer. CBD is excellent for stress reduction, and it can also help with pain relief—just in case you're sore from all the summer activities (we get it, it's hard to hit the gym in the winter).
Vaping CBD is a fun and easy way to enjoy it—and the effects will kick in faster than gummies or oil. Make sure to check the ingredients before you purchase, however. Some companies add cheap fillers to their juice, like Vitamin E Acetate, that can damage lung tissue. We recommend CBDfx for vape juice because of their commitment to safe, natural ingredients and their variety of flavors.
Make This Your Summer: Don't be afraid to spend some time with yourself. Summer can be incredibly hectic with everyone making plans all the time. Avoid burnout and dedicate a little time each week to relaxing on your own. This won't be your summer if you don't take out some time for you!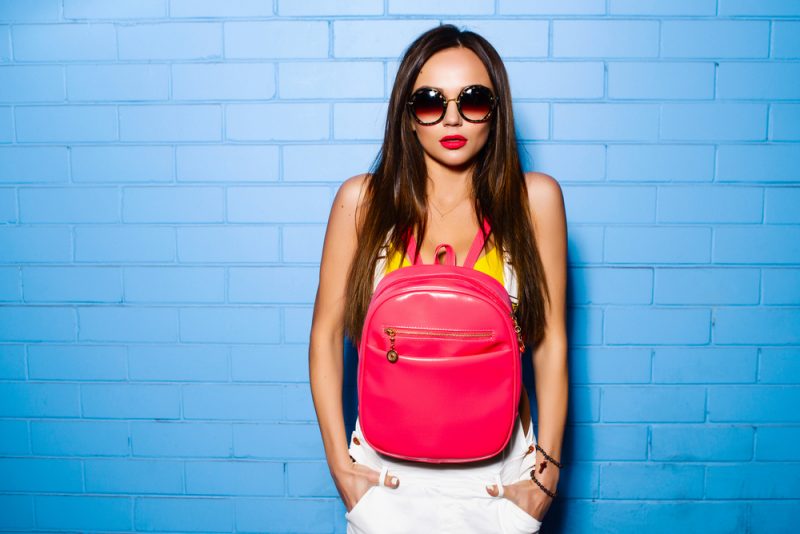 #5. A Sturdy Backpack
Whether you're headed to the beach, going camping, or simply walking around and enjoying the summer sun, you'll want a backpack. Summer activities often require a lot of stuff—sunscreen, a hat, a water bottle (basically everything else on this list)—and a cute little purse just isn't going to cut it for this busy season! 
Try out a waterproof backpack that can withstand the summer elements. Make sure it's lightweight as well so that it won't make your back too sweaty in the blistering heat. A good amount of pockets is a must-have as well—including a side pocket for your new water bottle.
Make This Your Summer: Try adding pins to personalize your new bag. Not only do they look cute, but they also reduce the risk of swapping bags with someone else by mistake.
Be Prepared This Summer
With a lot of fun also comes a lot of preparation. Whether it's staying hydrated, protecting your skin from UV rays, or simply trying to relax away from the stress that's built up all year—make sure you have everything you need for the perfect summer. Make this your summer. Work on that tan, get a little sand in your hair, and don't forget your sunglasses!