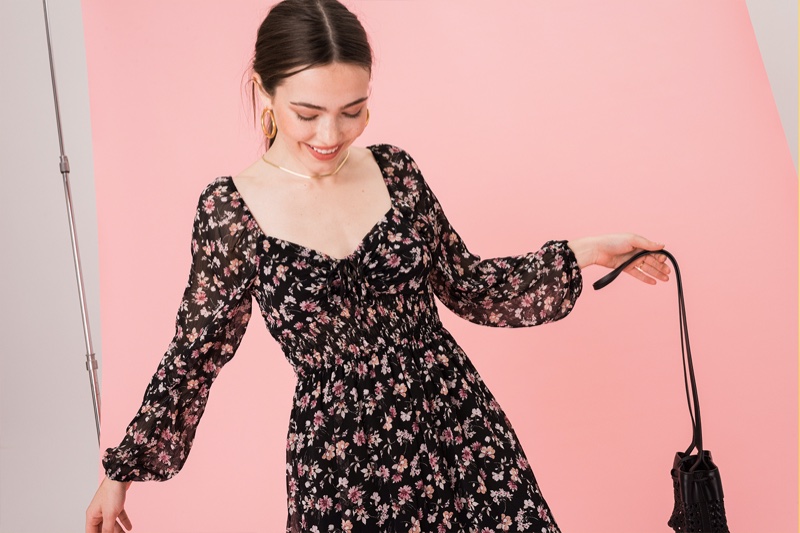 How do you feel about shopping? Some people get really excited to go shopping (retail therapy for the win), while others cringe at the thought of having to try on one pair of jeans after another. While wearing jeans isn't mandatory, you do need clothes. Fashionable blouses, bottoms, date night dresses, and even loungewear are all easy enough to find. Yet, getting to the point where you know you need new clothes takes time. Lucky for you, there are some clear indications that you need to refresh your wardrobe—you might even be happy to discover that you have a reason to go shopping.
You're Looking for Something New
First of all, there's no reason to feel guilty if you just want new clothes. It's okay to buy new clothes if you want new clothes. Sometimes your fashion preferences change, and none of the clothes in your closet reflect your current sense of style.
New clothes are exciting! A new outfit might be inspired by recent interests or motivate you to try something you haven't before. Have you ever bought biker shorts and a matching sports bra and suddenly felt like you needed to go for a hike to show off your outfit? It's kind of exhilarating. If you want something new in your life, your closet is ready for it.
You Dream of Wearing Clothes That Feel Comfortable
Your body isn't made to fit clothes—clothes are made to fit your body. If your clothes aren't comfortable, then you're likely not going to enjoy wearing them. Everything in your closet, from women's loungewear outfits to date night dresses, should feel good when you put them on.
Here are a few things to consider as you look through your closet or shop online for clothes that fit just right:
Not Too Big
While some clothes are meant to look oversized or even a little baggy, other styles are intended to be a bit more fitted. Whether you got clothes that were a size too big or received some unflattering outfits, you won't want to wear clothes that don't feel right. You wouldn't willingly wear a pair of shoes that were too big, would you? If your closet is full of clothes that are too big, it might be time to browse collections from your favorite stores and online shops.
Not Too Small
Bodies are supposed to change. If you feel like your body is a different size and your clothes just don't fit the way they used to, then it's simply time to move on. Don't keep any clothes "just in case." When clothes are too small, they might make you feel less confident in your unique sense of style, so you need to refresh your wardrobe with clothes that fit and flatter you as you are today. Different clothes flatter different figures—you just need to find what you like that feels good!
They Fit Just Right—Even After You Bring Them Home
It's one thing to think something looks good online or in a store, but once you buy clothes and have them at home, they can sometimes lose their luster. If you buy clothes and change your mind about them, don't feel obligated to keep them. Any clothing store worth your while will be accommodating. Even online stores can be helpful with returns and exchanges. Online clothing brands like Trixxi®, for example, offer a self-service return portal for easy—and free—returns and exchanges. That way, you can keep shopping for clothes that'll feel good after bringing them home.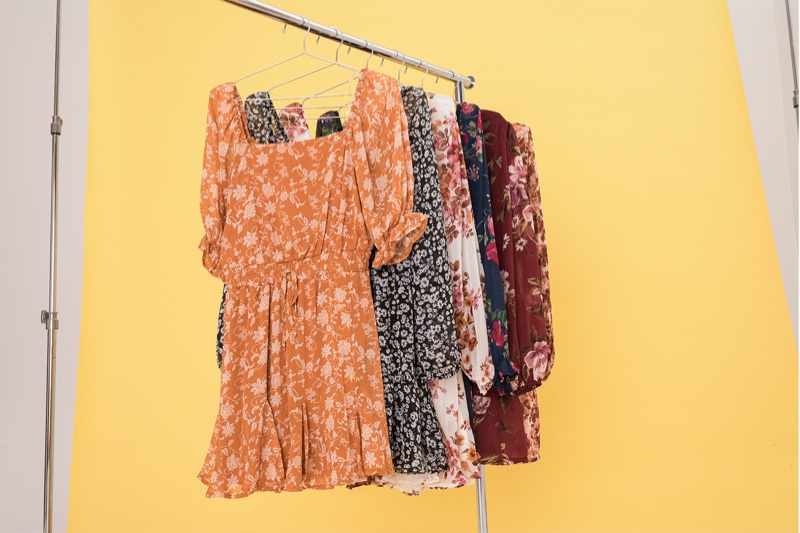 You Can't Remember When You Got Them
There are going to be clothes that you've had for so long—and have hardly or never worn—yet you can't remember how or when they ended up in your closet. They might have been hand-me-downs, or maybe your mom bought them for you at the beginning of a long-past school year. Whatever the case, if you can't see yourself wearing them again (or ever), then say sayonara. You deserve to have clothes that you actually want to remember. When someone says, "do you remember that time…" you want to say, "oh yeah, I was wearing that outfit I loved!"
Your Clothes Don't Suit the Time of Year
Long-sleeve shirts on a hot summer day are uncomfortable. Just because it was the only top in your closet doesn't mean it's right. You need clothes that will help you feel comfortable throughout the year so that when it's warm or cold out, you have appropriate options. It's also great to have items you can effortlessly layer.
One way to go about this is to purchase blouses that can be worn on a hot summer day and be layered with jackets when it gets cold. Another excellent way to stock your closet with versatile clothing is by shopping for date night dresses. These are the dresses that look cute at any time of year, with tights and boots or with sneakers or sandals. Whether you're wearing them on a date with that special someone or just out and about on a date with yourself, dresses are an adaptable type of clothing for your closet.
You Have Nothing to Wear
You have a closet full of clothes, but it feels like there's nothing to wear. Many people have been in this position, but it is a big, bright red flag—especially if it happens all the time. Those poor, neglected clothes that once looked fashion-forward now feel so last season. If you're someone who always ends up in this position, you need to find effortless outfits that you know will look good even if they're thrown together. Lots of basics. Lots of dresses. Casual dresses for juniors are always a fantastic option for a quick outfit that looks fashionable and flattering.
What you wear is important. Your clothes can have a pretty significant impact on how you feel throughout the day. Plus, you deserve to love the clothes you wear. If you don't, then go through this list and find out if it's time to give your closet a fresh start. Remember that it's okay if you just need an excuse to go shopping and browse for date night dresses. There's nothing wrong with that, and retail therapy is totally valid.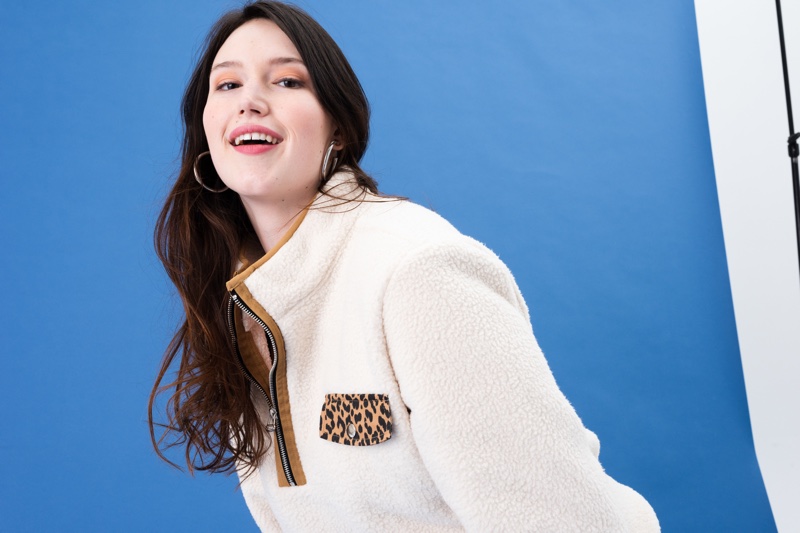 About Trixxi®
Catching the beat of the newest trends to support your individual style, Trixxi® designs clothing for inclusive fashion. They open the doors to the Trixxi world to all people regardless of gender identity, race, culture, sex, age, and sexual orientation—because fashion is for everyone. They dedicate themselves to helping you make every day a fashion adventure with clothes that make you look and feel good, whether you want a Trixxi dress or women's loungewear outfits. With fair and ethical manufacturing practices and a community-driven mindset, Trixxi is ready to make a trendsetter out of anyone with a creative mind and the drive to do good. You can celebrate diversity and your unique sense of fashion when you support the Trixxi world.
Refresh your wardrobe with a fashionable Trixxi dress, loungewear, and more at Trixxi.com