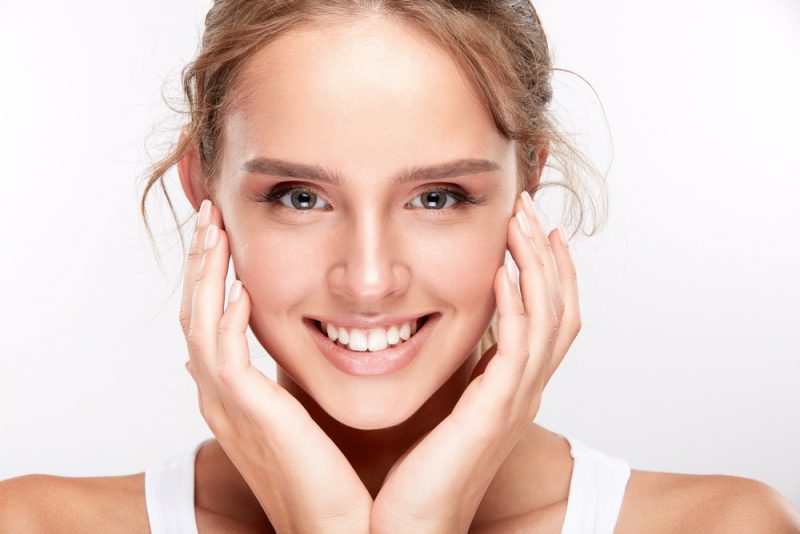 There are several factors that can prevent you from achieving your perfect smile, but for every cause, there is a treatment that can help you to either reverse the damage that has already been done or help to prevent further damage from taking place. Skilled cosmetic dentists such as Dr. Aparicio can get your smile back to a place you are proud of. In this article, we will be looking into five options that you have available to you to help you achieve your very best smile.
Invisalign
If you are looking for a non-invasive way of straightening your teeth, then the use of Invisalign is the perfect way to achieve precisely that. These clear braces work in a tray system that you change every two weeks to help gradually straighten the teeth. Though this can take up to a year to achieve, this is the perfect way to straighten teeth without the use of traditional braces that can be difficult to maintain throughout the day. And if invisalign is not for you, consider getting your dental implants in Windsor instead.
Dental Implants
Another way for you to gain the picture-perfect smile is through the use of dental implants. This is particularly beneficial for those struggling with a broken tooth or painful black teeth as this is a replacement to stand where the damaged tooth once stood. Though this does involve having the tooth removed, it helps to remove the harmful tooth and put a much whiter replacement in its place. This is particularly beneficial for those looking to fix one or two teeth as it helps your smile to appear much whiter in the long term as well as giving you the confidence you need.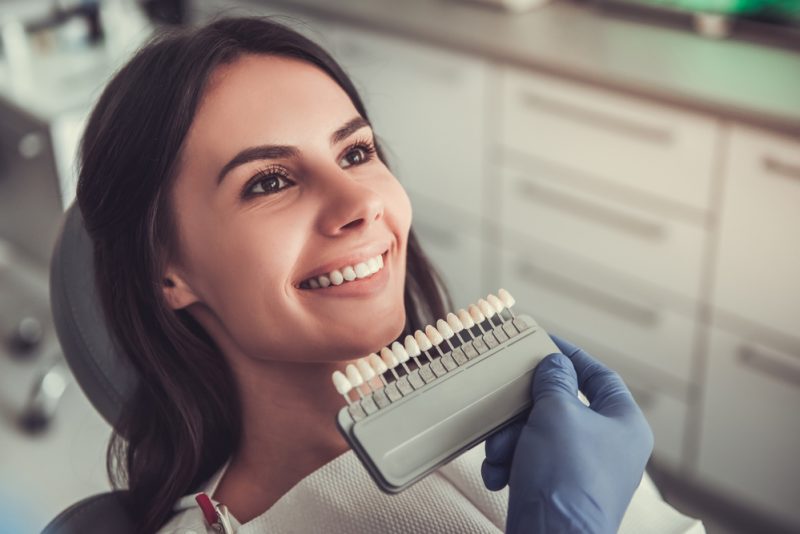 Teeth Whitening Procedures
If you are experiencing some yellowing on your teeth, there are at-home treatments as well as several professional teeth whitening procedures such as zoom whitening that you can undergo to bring back the pearly whites for the flawless Hollywood smile. Though it may take more than one treatment depending on the severity of the staining, this is the perfect way to achieve brilliantly white teeth without stretching your budget. In addition to this, there are several kinds of toothpaste and whitening strips on the market that are highly beneficial for your teeth in the long term as they strengthen the enamel without being too abrasive.
Braces
If you are looking for a more heavy-duty way of straightening your teeth, then braces are the perfect way to do it. With frequent visits to the orthodontist for tightening and strict care and attention, you can have visibly straighter teeth within a year. Though the treatment time is different depending on how much your teeth need to be straightened, you are likely to see results within the first year.
Veneers
The final way that you can gain the perfect smile in the space of a year is through using veneers. These are porcelain covers that are placed over the tooth to protect the surface of the tooth from chipping and help to improve the color. Though this will take two trips to the dentist to adhere to the tooth appropriately, it is a protective casing that will help your teeth to look perfect all year-round. Though you will be protecting your tooth underneath the veneer, it is still required for you to take care of the tooth, as usual, to maintain the color of the veneer and protect against any damage to the tooth.
Though it will take time for you to achieve your flawless smile, each of these treatments is the ideal place to start to obtain the picture-perfect smile. Which will you be trying?