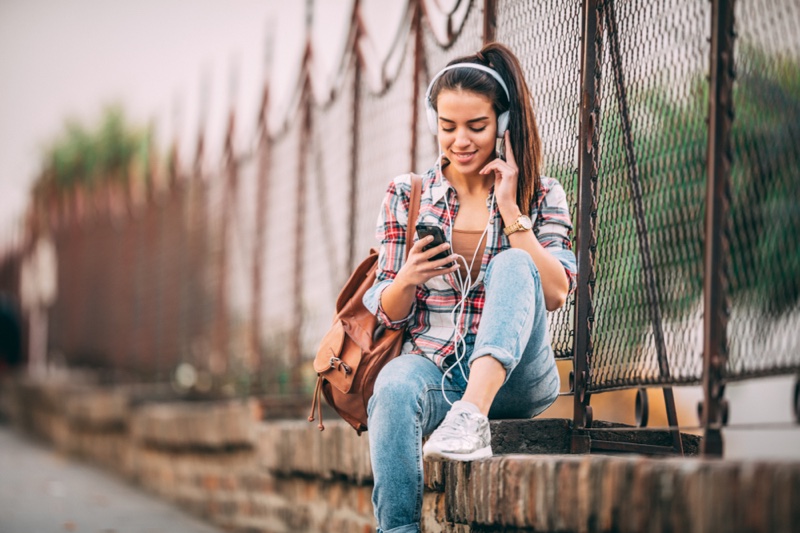 Most students don't have a lot of money to spend on the latest fashion trends. Besides, who wants to waste money buying something that is popular today and out of fashion in the next few weeks? Every back to school piece that you add to your closet has to make a lasting first impression and express your fashion statement.
The trick is to buy outfits or statement pieces that you can wear both on and off-campus. Avoid scanty fashion as it's not appropriate for school and often send the wrong message.
So don't be afraid to get inspiration from role models or to ask friends whose dressing code is similar to yours as they tend to have a clue where to shop for statement looks that make you look put together. Whatever your style may be, here are some must-have fashion pieces that need to be in your back to school wardrobe.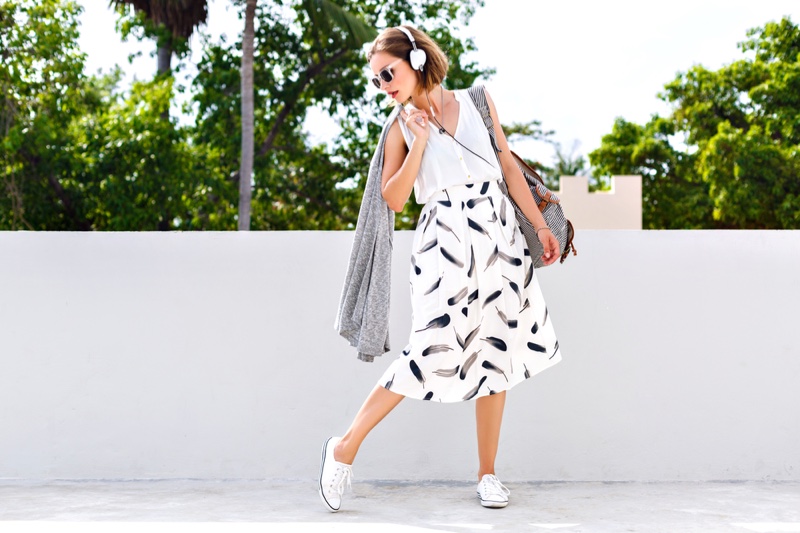 Stylish Pair of Minimalistic Sneakers
Want a cheap way to upgrade your back to school look? Then add a pair of minimalist sneakers. They don't have to be designer shoes. Instead, opt for those that help you make a fashion statement. The great thing about having a cool pair of sneakers in a neutral color is that they are comfortable and can complement any outfit color. Some of the top reasons why you should always have a pair of minimalist sneakers include:
They never go out of style.

Kicks are gender-neutral and suitable for ladies of all ages.
When you're running out of time yet have an urgent task that needs to be submitted in a few hours or days, you can hire a reputable paper writing service, then put on your sneakers, jeans, and t-shirt and rush to class. Sneakers are comfortable enough such that even when walking fast, they have a cushion that minimizes the impact of each step and can prevent injury.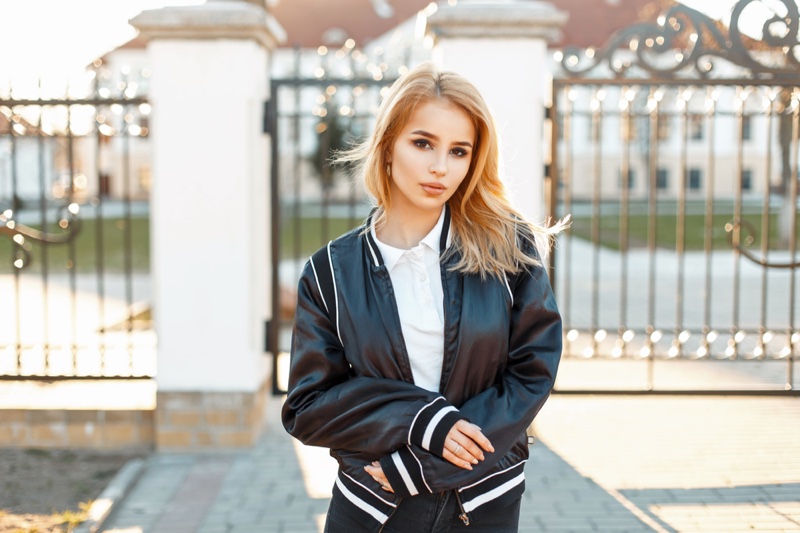 Bomber Jacket Instead of a Hoodie
While it's okay to wear a comfy hoodie once in a while if you are a female college student that wants to make a fashion statement, then wear a classy bomber jacket. They are available in so many different designs, so choose that which fits your preference and fashion taste. Whenever you want to give your outfits a feminine yet a sporty look, then wear a floral or animal print bomber jacket.  For a classic casual fashion, opt for leather design.
Oversized Sweater
One of the best ways for a college student to look chic and remain warm during a cold season is to wear an oversized cardigan. It so versatile such that it can be paired with tights, skinny jeans, midi skirt, and can even be accessorized with a fancy scarf. The trick to pulling off this trendy look is to pair an oversized sweater with a bottom piece that's fitting to help frame your body. Sticking to a single color scheme is another great way to look put-together.
Signature Floppy Hat
A college lady will have to deal with many bad hair days, especially during exams, when the schedule is hectic. For those days, when you don't even have time to comb your hair, then throw on a signature hat, and it will instantly transform your whole outfit. Various celebrities have been sported with floppy hats. As a result, they provide the perfect opportunity to see and copy how a simple, classy hat can add flare to your whole look.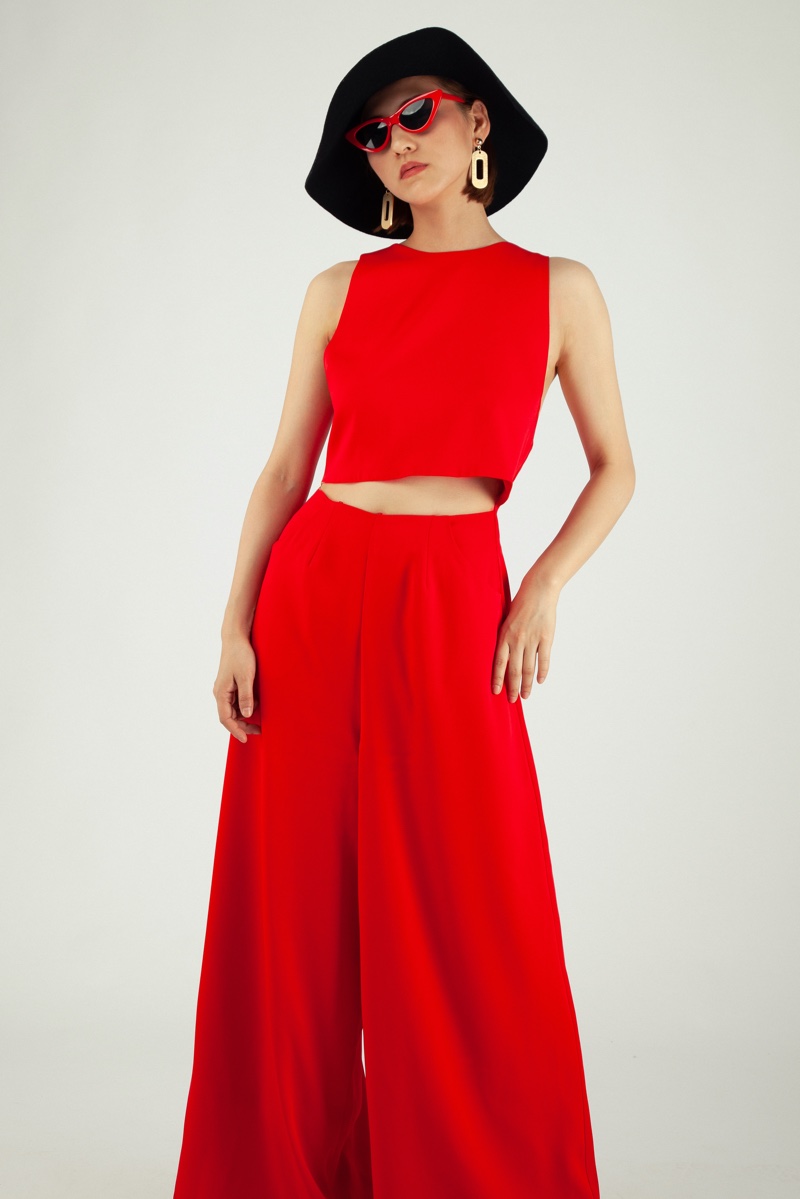 Matching Two-Piece Outfits
Matching sets have become a popular trend with millennials, and it doesn't look like its slowing down anytime soon. With a matching two-piece, you never have to stress over what top goes with which bottom. Since they are separate pieces, you can wear the bottom with a different top, add favorite shoes, and a sling bag, and you're good to go. While those with minimal patterns are ideal for those, who want to blend in with the crowd, opt for a bold pattern if you wish to stand out from a crowd. A two-piece striped ensemble looks fashionable with heels, and you can even wear the top with a pair of jeans.
Finding a new wardrobe for the start of the college year doesn't have to be stressful. All you need are few fashion statement essentials to liven up your closet. Remember, every piece has to count. Otherwise, it doesn't belong, and it's just taking up space in your wardrobe. Replace it with something cool, and you'll eventually have a curated closet where every outfit is worth showing off.