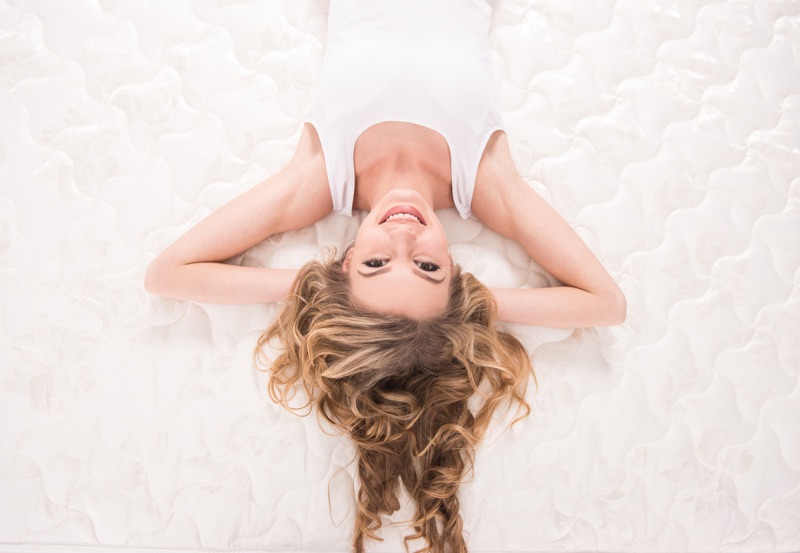 When it comes to mattresses, you have a wealth of different options on the market, and it's difficult to choose the perfect mattress among a wide variety of options. On this page, we are going to share a few tips with you to ensure that you get the right mattress for your needs.
Try out the mattress In Person
Remember; there is no substitute for actually trying out a mattress in person. You could be looking at an amazing mattress online at a low price, but it does not necessarily mean that it is going to be the right mattress for you. We all are different sizes and shapes, and we all have different comfort needs.
No matter what type of mattress you end up going for, we suggest that you always try to try out the mattress if you can. You will find that most online companies will offer a trial for the mattress, so this is probably not going to be that much of an issue.
Don't buy too cheap
Yes. Mattresses are expensive. However, this does not mean that you should fall into the trap of buying a mattress which is too cheap. The cheaper mattresses will not last you that long at all. However, perhaps the main reason why you need to give them a skip is the fact that they will not shape to your body. They are plain uncomfortable to lie on, and if you opt for them, you are going to have an awful night of sleep and end up with severe pain.
Memory foam or Spring Mattress?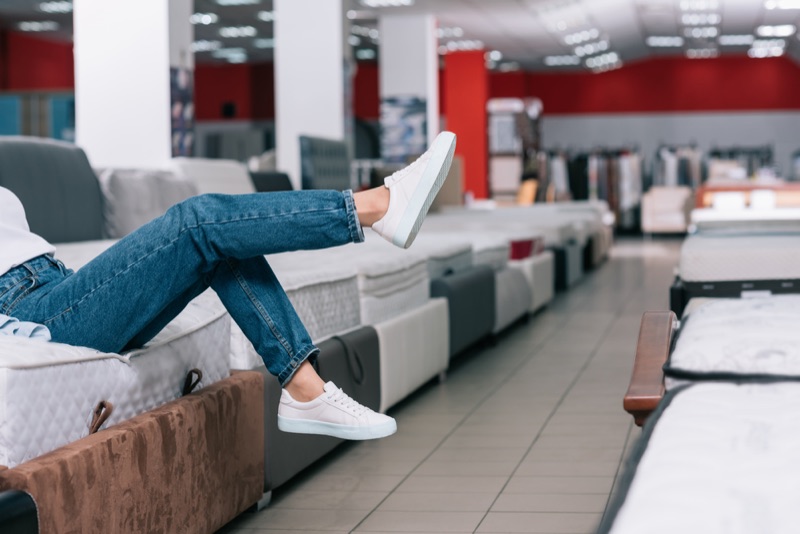 Memory foam is probably going to be best for those who need the highest level of support on their body, Anne the author of FreeYourSpine indicates. This is because the mattress will shape perfectly to the body shape and 'hug' you to ensure that every part of your body is properly supported. These mattresses are probably going to be best for those who are elderly, or maybe those suffering from injuries or arthritis.
While spring mattresses are not going to provide the same type of support as memory foam, you will often find that there are a lot of people out there who find that memory foam is not good for them.
These people find that the memory foam mattress does not support them properly, and this means that spring may be best for them. This is one of the main reasons why you need to try out a mattress before you commit to using it. It is the only way that you will know whether memory foam or spring mattress is good for you.
Is the mattress breathable?
Being too hot in your sleep is going to cause all sorts of health issues. For example; you will constantly be waking up, and a lack of sleep has been linked to mental health issues such as depression and anxiety.
Generally speaking, it is spring mattresses which are often going to provide the most breathability. This is because memory foam mattresses are going to be very 'compact.' However, you will need to choose the one that is right for you. The breathable memory foam mattresses are often going to set you back a sizeable sum of cash.
Anti-Bacterial Ingredients
No matter what mattress you opt for, you will always want to ensure that it keeps bacteria at bay. When you climb into bed, you are going to have a lot of bacteria on you. This bacterium is going to love to live in the bed, where it will 'thrive.' This, over time, is going to make your mattress a hotbed for sickness.
The best mattresses on the market will be antibacterial. This means that they will be able to stop the bacteria from sticking to the mattress. While the bacteria will be there, as long as you clean the mattress regularly, you should be fine. Of course, you are also going to need to be doing your part. This means using a sheet on your mattress. This will even help to ensure that the mattress lasts for a lot more years. After all, without a sheet, your mattress is prone to being torn which is going to create even more issues in itself.