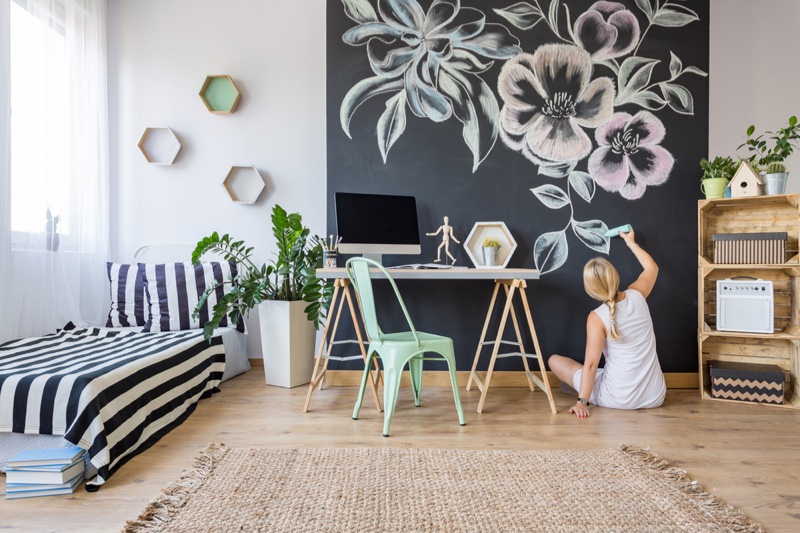 There's never a better time to update your home or apartment than right now. This is especially true if you've had the same decor for the past decade. What's more, there are plenty of loft extension ideas to consider for those who want to maximise their house space. Let's take a quick peek at a few ways to get the look you want while embracing the new trends. 
Vintage Accents
If you didn't happen to find yourself looking for fully furnished apartments for rent, you're going to need furniture and accents for your home or apartment. Vintage accents are trending now.  You've heard the saying "what goes around comes around." This is especially true in terms of trends with home decor. Think about things like spindles, spooled legs, and other types of things that were prevalent in furnishings from the late 19th and early 20th centuries. That said, don't expect it to be everywhere. It should be present with just a few statement pieces.
Navy Blue
One of the good things about owning a home is that you can paint it whatever color suits your fancy. Currently, classic blue, which is a shade of navy blue, is on-trend. It's a good thing that this color is both sophisticated and versatile. It gives the ideal contrast for exteriors and interiors with both modern and traditional styles of homes. It doesn't matter if you just upgrade your kitchen island or give a room a totally new look by painting the walls navy and the woodwork and trim white, it'll give the room a look that's stately while not having to go totally black.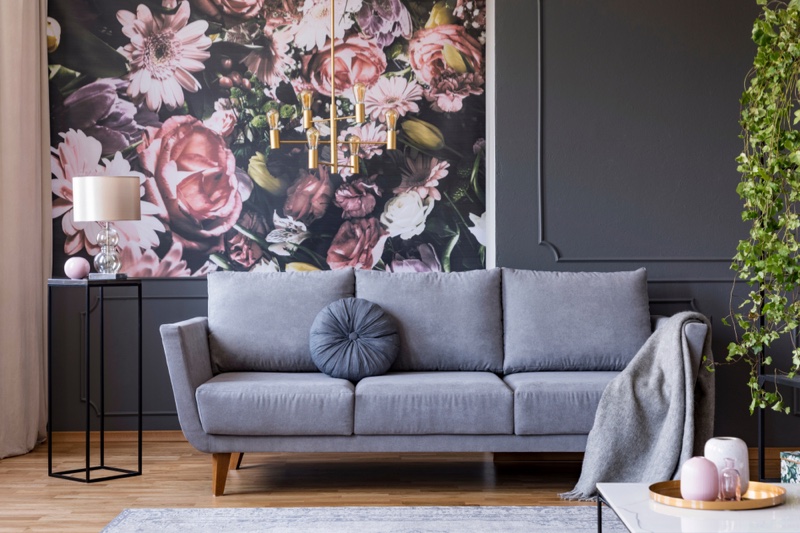 Floral Wallpaper
Another trend in home decor right now is floral wallpaper. If just the thought of doing this makes you flinch, it might be that this is the year to change your way of thinking about it. Yes, it's been around for many years, but the pretty patterns have gotten a bit of a modern upgrade. Things like metallic versions, bold color, and large scale are here and expected to stay for quite a while.  They're excellent for foyers and powder bathrooms, and if you aren't quite ready to make a commitment to it, there are even stick-on options.
High Contrast
Designs that feature a high level of contrast are currently having a moment, even for older homes. This means that if you've always wanted a bit more black in your decor, the time to do it is now. For many years, it's been white all over the place. Now though, you'll find chairs with white frames and black fabric. You might also see things like console tables with light-colored hardware and wood that has a dark stain.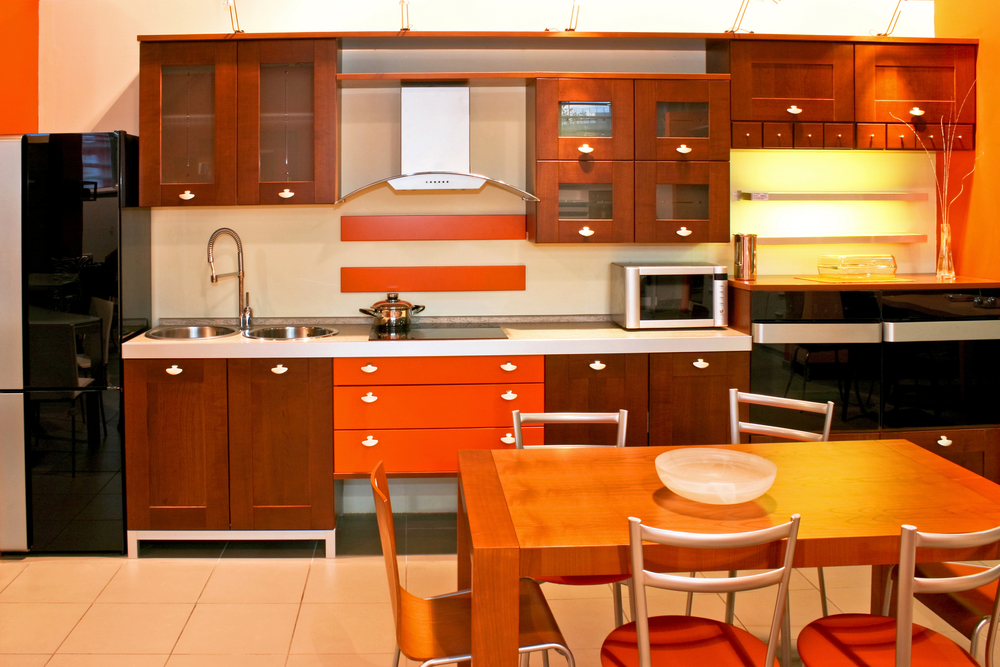 Kitchens That Aren't White
For the past decade, the trend has been kitchens in both houses and apartments that were all white. However, the trend now is to go beyond white. For example, you might see natural wood colors being used for shelves, islands, and cabinets, which allows you to keep your ambiance bright and airy while not completely white.
Speaking of cabinets, if you truly want to abandon the white scheme in the kitchen, go for colorful cabinets. The current trend is to go for one or more elements, such as your base cabinets, kitchen wall cabinets, or the island and get them in more daring color schemes, like navy blue, green, yellow, or red.
Finally, remember that your home or apartment decor needs to match both your personality and your lifestyle. Go with accents, statement pieces, and a color scheme that you'll not only be comfortable with but will love to look at for years to come.