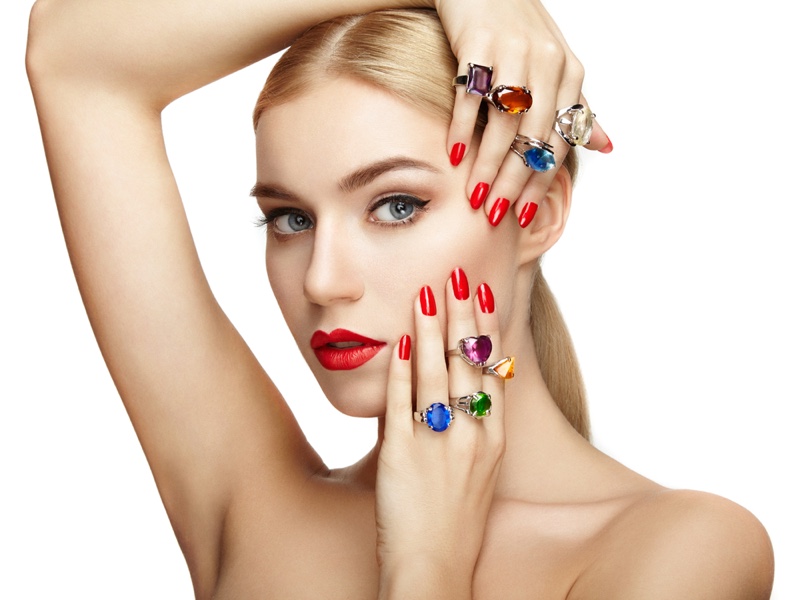 All women would agree that jewelry and women is no less than the matches made in heaven! In every culture, jewelry is an important possession for women. As soon as a girl hits adolescence, she is showered with immortal jewelry items (such as gemstone jewelry, gemstone and more) that she can cherish for the rest of her life. In many families, it is a matter of pride for a girl or woman to have hereditary jewelry that once belonged to her ancestors. As she embraces and cherishes the precious jewelry across her life span, she also prepares to pass on the jewelry and the pride to her upcoming generation.
Centuries after centuries, the world has changed dramatically and yet the bond between women and their jewelry has only deepened. There is a stark difference in the priorities, lifestyle and other aspects of a woman's life today and what they were a few decades ago. With most women pursuing education and landing in the job market take pride in building their own kitty of jewelry, gemstones and more. Her aspiration with regards to owning varied types of fancy metals, gemstone, gemstone jewelry and related ornaments is directly proportionate to her earning capabilities. Today, in this article, we will explore the top five gemstone jewelry that every woman should own and why.
Diamonds: Diamonds are the most common gemstone jewelry women own and maybe that's why diamonds are forever! And they will continue to attract jewelry enthusiasts with their mesmerizing charm. Clearly, diamond has been the most popular gemstone. From monarchs and queens in the 16th century to today's woman, every jewelry owner has included varied types, shapes and sizes of diamonds in their jewelry, crowns and more. It is believed that many women in royal families also included premium diamonds in their dresses! Did you know diamonds also come in various colors? And that they are rare to find? If you ever come across diamonds in colors such as yellow, pink, blue, green and red then do not let any opportunity to own them slip through your hands.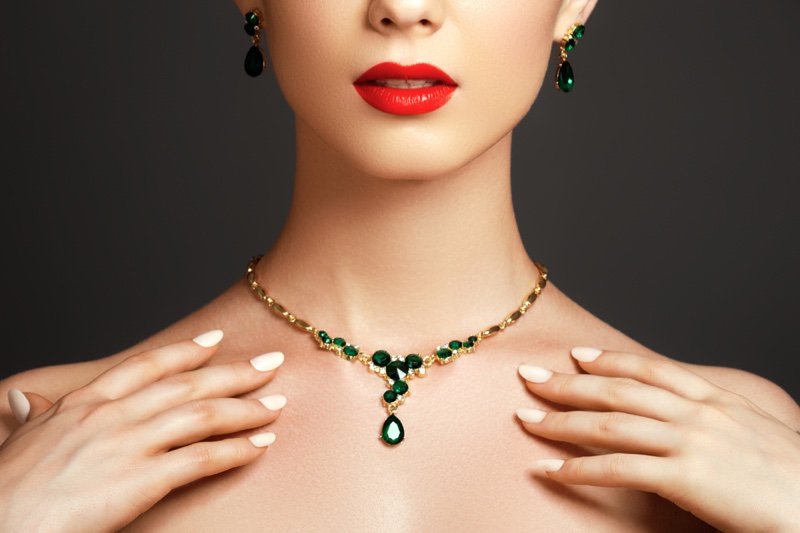 Emeralds: Also known as Panna in Hindi, emeralds are also one of the most sought-after gemstones. Its deep and rich green hue can capture anyone's attention. Similar to diamonds, emerald gemstones were prevalent among royal families who would often wear emerald gemstone jewelry, emerald studded dress, tiaras, rings and more. Emeralds were specifically very popular in Egypt and people believe the gemstone draws many positive attributes to their lives such as fertility, vibrant life, etc.
Amethysts: The recent boost in reiki healing practices have popularized this rare gemstone called the amethyst. These gemstones or amethyst Gemstone Jewellery can enchant anyone with their mesmerizing aura. They are said to create an extremely positive vibe around the wearer and has a soothing impact on one's mind and soul. Many healers also surround themselves with rustic amethyst gemstones during meditation sessions to amplify positive energy and experience calmness. There was a time when amethyst gemstones and amethyst gemstone jewelry was considered more precious than diamonds.
Ruby: Ruby is an extremely beautiful gemstone and ruby gemstone jewelry has always been in demand among women. An interesting fact about rubies is that they are also called red sapphire. Their mineral composition is the same as other sapphires. This gemstone has a vibrant deep red color, representing love and passion. It is believed that the wearer of ruby gemstone jewelry attracts good luck in matters of love and career growth. Many lovers also prefer to offer ruby studded gemstone jewelry or rings to their female partners to enchant her.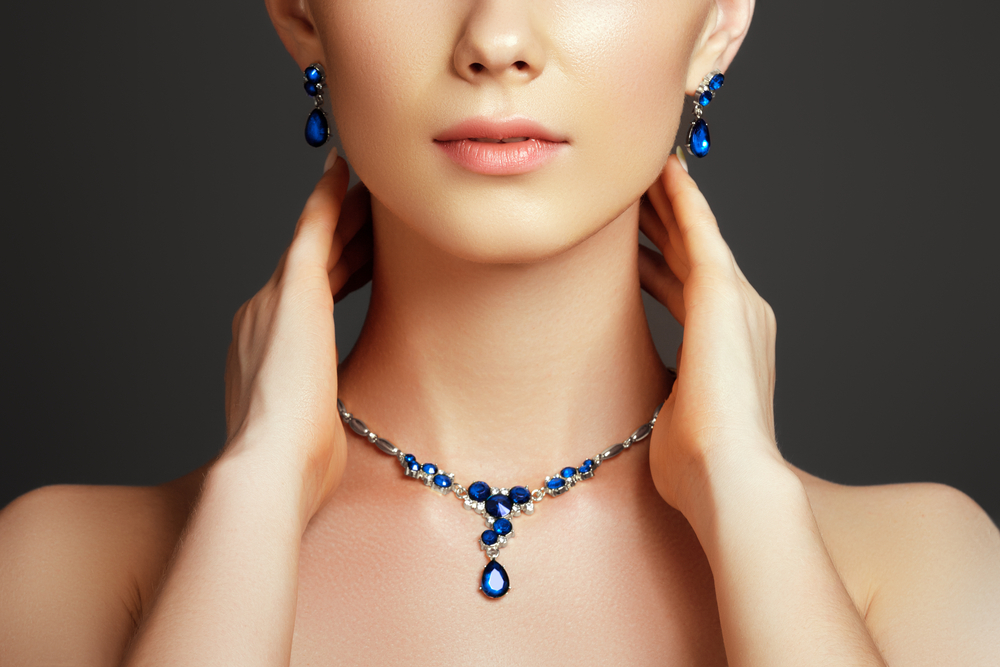 Blue Sapphire: Blue sapphires are popularly known as neelam in India. This gemstone is extremely popular among people who aspire to achieve great heights in their career path. India's most favorite Bollywood actor, Mr. Amitabh Bachchan sports a blue sapphire gemstone ring. Besides having astrological benefits, blue sapphire gemstone jewelry adds unique charm in jewelry sets. Another example of a famous personality sporting blue sapphire gemstone jewelry is Duchess of Cambridge, Kate Middleton. Kate's blue sapphire ring originally belonged to her late mother-in-law, Princess Diana.
Overall, gemstones add indispensable glamour to the jewelry and to the wearer of that jewelry. By embracing gemstones according to your birth charts further enhances the value of the jewelry. One must also be very careful while purchasing gemstones and gemstone jewelry as the qualities vary at many levels. Trusted sources such as GemPundit and others are the safest bet to buy genuine and desired gemstones. With GemPundit, you can get quality gemstones online also. So, without much ado, go ahead and add some lovely gemstone jewelry to your collection. We are sure soon, they will become your favorite!