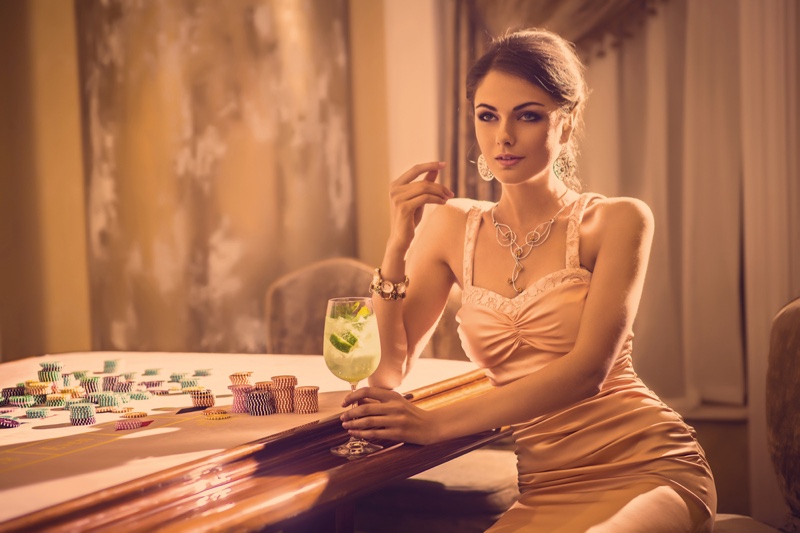 So you're on your way to Las Vegas to take in the wonderful (and bizarre) sights and sounds of the city. What do you wear? Remember, this isn't like playing Netticasino, where you can wear what you like because you're at home! You'll be out, hitting the streets of Vegas, walking (or driving!) the Strip and finding exciting casinos to play in.
So, let's take a look at five pieces of fashion advice for women when you're in Vegas.
Consider the Dress Codes
Remember that many of the bars, restaurants, and casinos will have a dress code in Las Vegas. Your first step should always be to find the dress code of the establishment (or kinds of establishment) you plan on attending. The best way to ensure you always get into a casino is to overdress rather than underdress, but you can always find the dress code by asking people at the hotel beforehand or checking their website first.
For most casinos, it's fine to wear casual clothing if you are only going to be eating at the buffet, relaxing, or checking out the lobby areas. However, you should ensure casual clothes like jeans are not torn or ripped. Generally, if your look could be described as "scruffy" then you might be e asked to leave.
In the casinos, the dress code is much more strict. Men are expected to wear smart pants and shirts, which might include casual lounge suits. Women are expected to wear dresses and closed-toe shoes.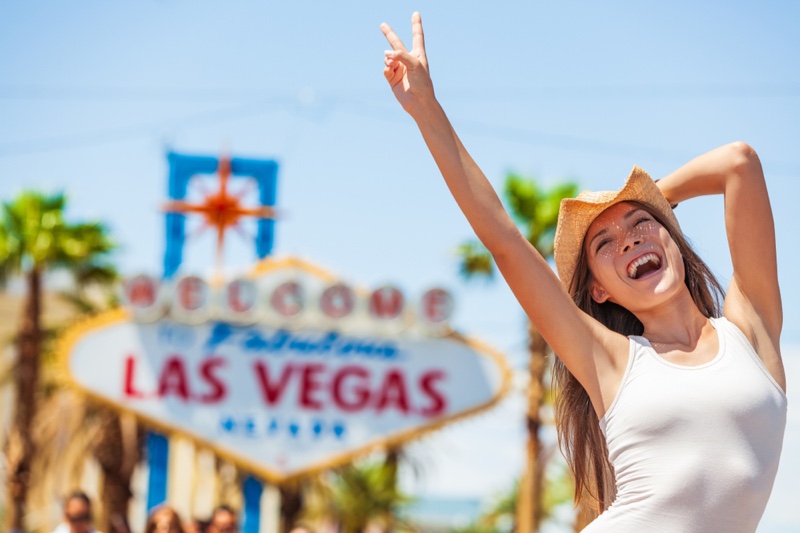 Dress for the Weather
Remember that Las Vegas is literally located in a desert. The city is warm all year round, so you shouldn't have to worry too much about dressing to be warm. January is the coolest month of the year and the hottest is July. So, don't be too afraid your shoulders getting cold or wearing a backless top.
The weather is very much on your side in Vegas, so it's a great chance to wear light shirts, blouses, and shoulderless dresses.
Remember, though, that most casinos will have air conditioning. That might mean you get a little cold during games. So be prepared for the reality of needing to cover up when you're indoors, and not when you're outdoors!
Wear Comfortable Shoes (or Carry a Backup Pair!)
The Vegas Strip is long, and if you want to check the place out on foot, then your formal heels might become a bit of an issue. Many women exploring the Strip like to wear casual and comfortable shoes when they're out exploring. Some even take a pair of flip flops in their bag, which can easily be replaced with heels or formal shoes when they enter a casino or restaurant.
Don't ruin your trip by being unprepared. Take an extra pair of shoes, and a handbag that's big enough to carry your heels when you're wearing your more comfortable pair!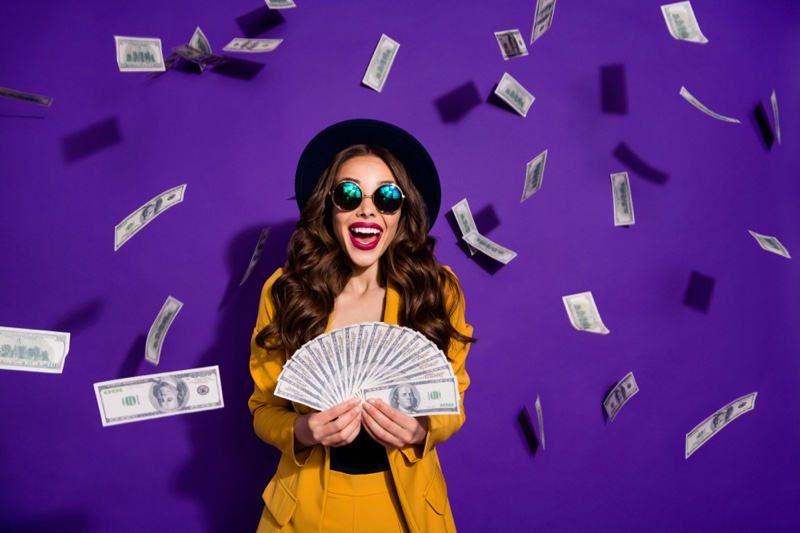 Don't Be Afraid to Wear a Coat or Jacket
Light coats and jackets will usually suffice in Las Vegas in the wintertime, but you shouldn't be afraid of wearing one at any time of year. Formal establishments will have coat checks, meaning you'll never have to worry about carrying a fur coat or a formal suit jacket around with you during a game in a casino.
Las Vegas is all about luxury, so if you want to wear your favorite fur coat or dinner jacket and really look the part, you can do so without worrying about leaving it folded over the back of a chair!
Let Yourself Get Quirky!
Finally, don't be afraid to get quirky or experiment. If there's anywhere in the world that you can try new looks, it's Vegas. In every casino, bar, or restaurant you'll find people wearing their best clothes and enjoying life. You'll see people wearing modest formal wear, and others wearing high-fashion outfits you'll probably never see in everyday life.
Vegas is your chance to get away, to experiment, and to be your real self. If you have a dress that you've never been brave enough to wear, or a hat that just doesn't look right to wear at home, then now's the time to get them out the closet and enjoy them!