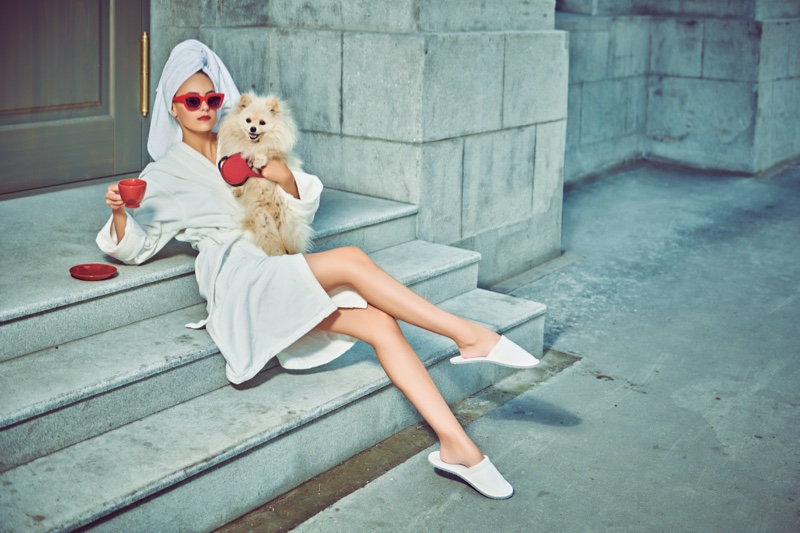 Even if you aren't going outside, wearing indoor shoes can keep your feet clean and comfortable and prevent foot pain if you have hard floors.
But how do you choose house shoes that work for you? Check out our top picks and see if any of these stand out as your new go-to footwear at home.
1. Mule Slippers
Mule slippers are categorized by a closed toe with no strap on the back. They have been the go-to home slipper for centuries and have recently been designed to be worn outside if you wish.
Mules can be made of anything, but the best choice for material would be soft and sturdy, such as suede, velvet, sheepskin, cotton, or fur. Each of these has its own pros and cons for you to explore:
Suede and sheepskin are durable and breathable but may be expensive.
Velvet and fur are soft and warm but require extra care.
Cotton is cheap and breathable but isn't the warmest in harsh winters.
Not sure what material or brand would be right for you? Take a look at some slippers reviews and guides to find your perfect style.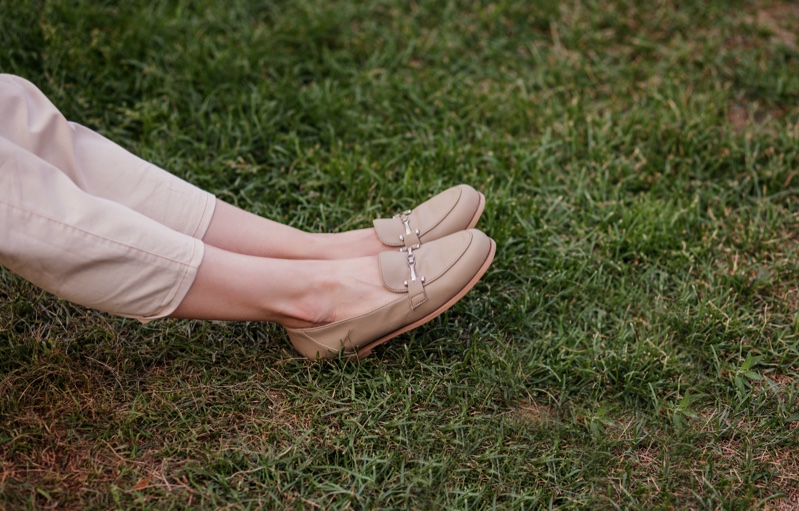 2. Moccasins
Moccasins are closed-toed with sides, a back, and a sole. The extra support makes it easier on your feet, and they are incredibly versatile. Moccasins are often worn outdoors and indoors and are known for comfort.
Moccasins are usually made of leather or suede and can have different linings depending on when you plan to wear them. During winter, for example, it's best to have a pair lined with cotton, wool, or fur for extra insulation.
These slippers are very durable and will last you a long time, especially if you only wear them indoors.
3. Open-Toe Slippers
Open-toe slippers are like mule slippers in that they generally have no back-strap, but these differ with an open-toe area on the front.
The opening here can be as small or as large as you like. The gap allows for excellent breathability, perfect for the summer. There is also a wide range of materials you can find for these slippers, including memory foam, leather, cotton, and fur.
Cotton is the most breathable of these, which is good in the warm summer months. Memory foam and fur are the most comfortable, but leather will last a long time.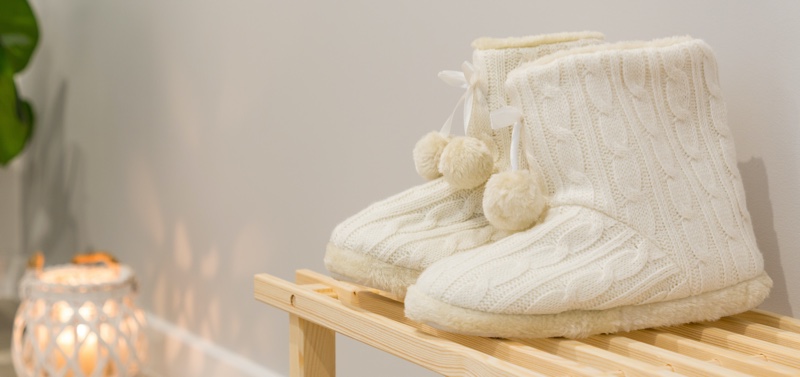 4. Slipper Boots
Slipper boots are very similar to regular boots. The material goes above your ankle, generally has a rubber sole, and often comes with a fluffy lining.
These slippers are the warmest and coziest option for cold weather and are the only slippers to offer ankle support.
One can wear slipper boots outdoors and inside, but it's recommended not to wear your outside shoes around the house. This is because shoes that have been outside can track in dirt and bacteria.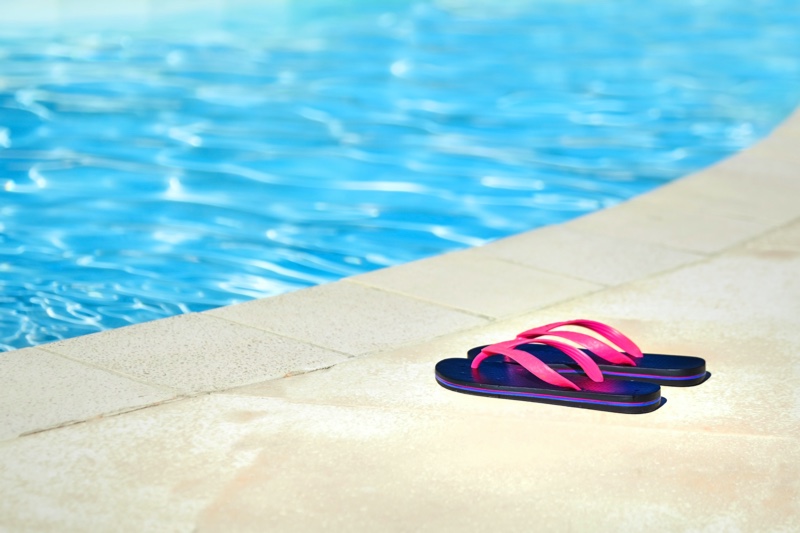 5. Flip Flops
Flip-flops are the classic summer slipper, both indoors and out. This style is entirely open, with a thin band across your foot. The result is very cool, breezy, and easy to slip on and off. With such open sandals, you can avoid tight-fitting shoes that can cause foot pain over time.
The majority of flip-flops are made of rubber and are relatively cheap because of this. They aren't as durable as other options, and you wouldn't want to wear them in the winter, but they're perfect as fun and stylish summer house shoes.
Your Comfort is the Most Important Thing
The point of house slippers is to be comfortable and protect your feet while lounging or going about your chores. You may have to go through several before finding the perfect slippers, and that's okay! The health of your feet is important, and you should look and feel your best.