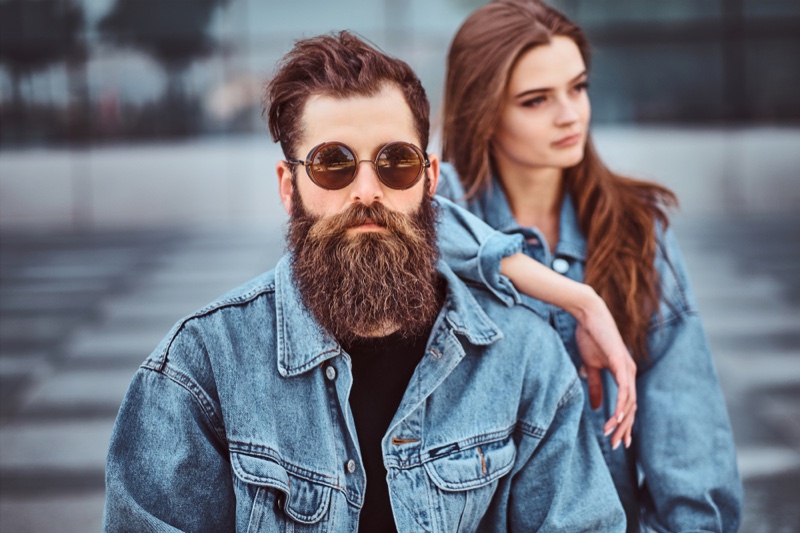 Beards are badass. And the baddest badasses of history wore them: Vikings, Spartans, Otto the Great, Genghis Khan, even Greek and Norse gods.
Do you think Zeus could look as awesome without his beard? Or Leonidas could have held his ground without the beard? Or the Vikings being the most feared people in Europe? Or the Mongols conquering the world?
Beards = Badass.
So if your boyfriend is into beards, then you can shower him with the following gift ideas that highlight his Badassery.
   

1. Beard on a T-shirt
What would make a better gift for your bearded significant other than a t-shirt with their beard on it?
What better way to spread the beard message?
There are companies out there that can take the beard and immortalize it on a t-shirt. Just choose the right size, place an order and they will ask you to upload a file once you have completed checkout.
A portrait style photo that shows the entire beard and hair is preferred, and they'll have the beard designed in a couple of days, printed in a couple more, and shipped out ASAP. You can get the finished t-shirt of the beard within 10-14 days.
Similarly, you can get a t-shirt of a famous beard, for example, the most renowned beard of all which belongs to Abe Lincoln.
The 16th US President is a man that led the country through its most trying time. He also helped abolish slavery, and the Gettysburg address was one for the ages.
He is arguably the most iconic beard in American history. And wearers of this t-shirt will carry a stately air with them that will make women swoon and ears listen.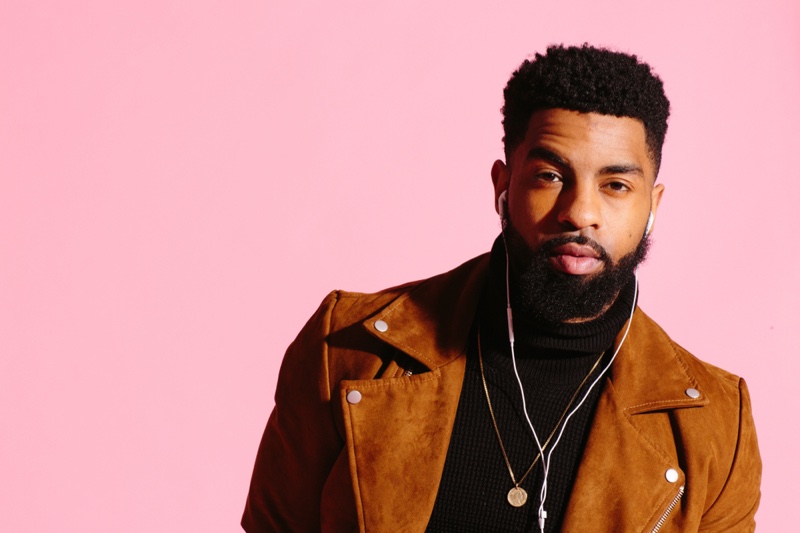 2. Septembeard
Growing a beard for Septembeard and helping raise money for prostate cancer research has risen to over $600,000 last year.
Did you know that there are more men diagnosed with prostate cancer every year than women with breast cancer? However, prostate cancer research receives less than half the funding yet has nowhere near the same awareness level.
All you have to do is help your boyfriend grow a beard, and when people ask you about it, it's a way to bring up the topic. Additionally, you can make the beard more colorful and create unique styles to make it easier to be that conversation starter.
A big part of having a beard is a remarkable human being. So helping out the Septembeard foundation for prostate cancer research by donating in your boyfriend's name is very cool.
Not only is it a novel idea but a practical one that will help in wiping out prostate cancer from the face of the Earth.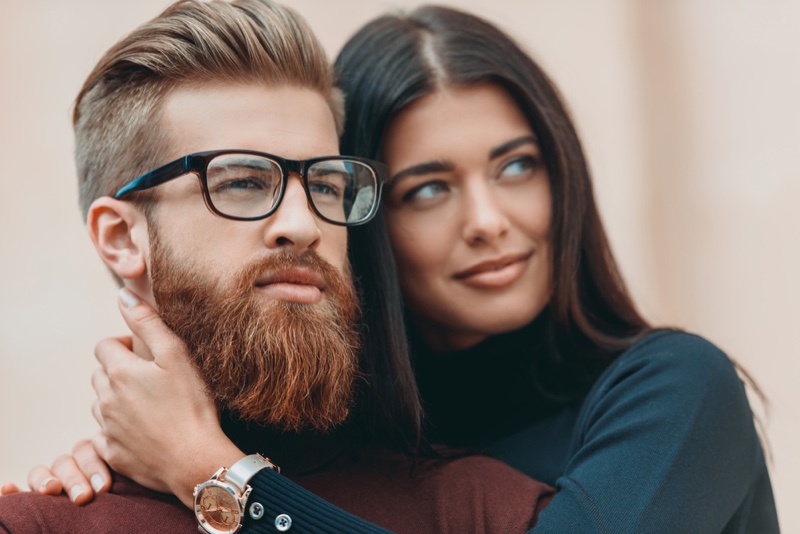 3. Photo contests
Another great idea would be to enter their beard in a photo contest. This is how it usually works:
    • Companies hold a beard photo contest on Facebook or other social media platforms for contest categories like the "Most Kissable Beard"
    • You can enter for a chance to win a lot of great prizes like a spa day, gift cards, and sometimes even money.
    • The rules usually state the types of beards that they consider. Whether it's a playoff beard, a vacation beard, or a skipped day of shaving, the men that can rock the beard are eligible for entry.
    • Usually, the photos must be sent in by deadline date, and all you have to do is submit the photos by that date and wait to see if they win.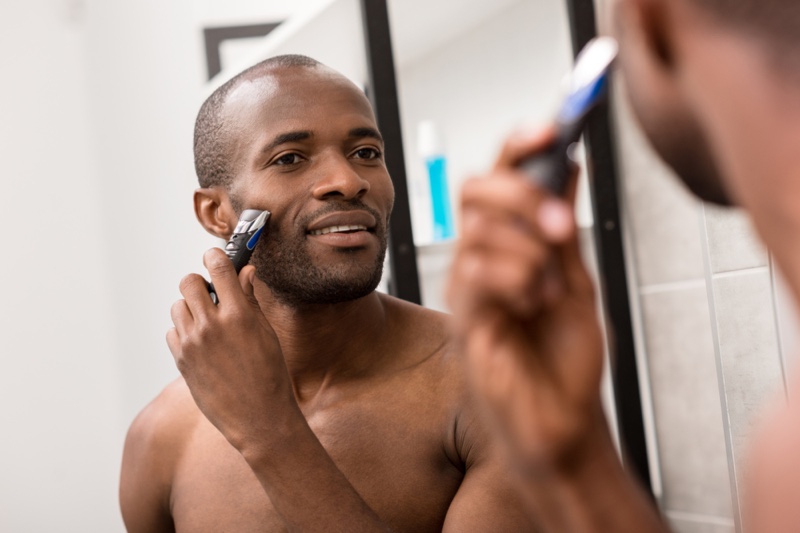 4. Get him a Cordless Wet and Dry Beard Trimmer.
Finding the right trimmer will be crucial for the beard's growth. Electric shavers are pretty simple machines with few electronic parts, and yet your man takes this for granted much of the time and still expect a perfect and safe shave.
For the longest time, the bearded guy has battled with the absolute mess in the wake of a beard trimming session.
In most cases, when it comes time to trim their beard, they stand there hovering over the sink, trying desperately to get all of the jettisoned hair to fall into the drain where you can clean it with little fuss.
This, of course, usually results in strained back muscles from overextending, wobbly beard lines, and the most irritating part of all of this is the hair everywhere but in the sink.
Enter the cordless wet and dry beard trimmer that is fully immiscible in water, which means he can now take his beard trimming antics to the shower.
No more mess and indeed no more fuss. It is a Godsend for both you and him. And No more 'I wish you would clean up after yourself' from you either.
Washes Clean in the Shower
The trimmer has 19 quick dial adjustment settings that mean he can trim from 1 to 10mm of beard, and the fact that he's in the shower means he can take advantage of the specially designed water shutters for quick and easy maintenance.
The beard trimmer also comes with three comb attachments, a cleaning brush, and of course, because it's cordless a recharger stand.
The rubberized handgrip makes it easy to handle in the wet or dry, and the lightweight means it is very maneuverable.
And the blue and silver finish will create a stylish addition to any man's side of the bathroom.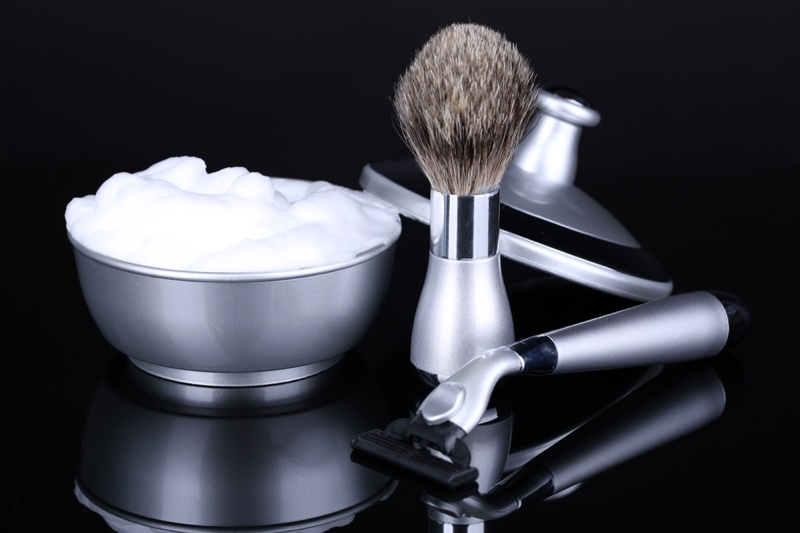 Part of growing a sexy beard is the running maintenance. Using Shampoo and conditioner meant for the hair on the head leaves the beard feeling course and in this state quickly becomes a repellent to any would-be partner.
In this day and age, thankfully, science has played its role and brought us a range of products specifically designed for beard grooming, in the form of beard grooming kits.
A typical beard grooming kit comes with four amazing products (Shampoo, Conditioner, Lotion, and Oil) that will see his beard go from would-be partner repellent to a 'can I play with your beard' magnet.
The Shampoo's formula leaves the beard (or mustache) feeling clean and fresh, the conditioner turns the course facial hair to hair that feels soft and smooth, and the lotion has a cooling scent that is natural to apply and then style.
Rounding out the beard grooming kit is a lightweight oil that means that his beard stays manageable and easy to comb. All of this leaves him with a very well maintained beard that you can be proud of!
No more complaints about 'tearing my face off' or 'You're too grizzly… go away' with the beard grooming kit those days are gone.
So bring on the intimate/romantic moments with your nearest and dearest.                 
Author: Alex Rogers
Alex is a beard aficionado who loves everything to do with men's style and grooming. After discovering how much difference simple style and grooming made to his life; he started his blog and brand Norse Grooming to share valuable tips & products with others.