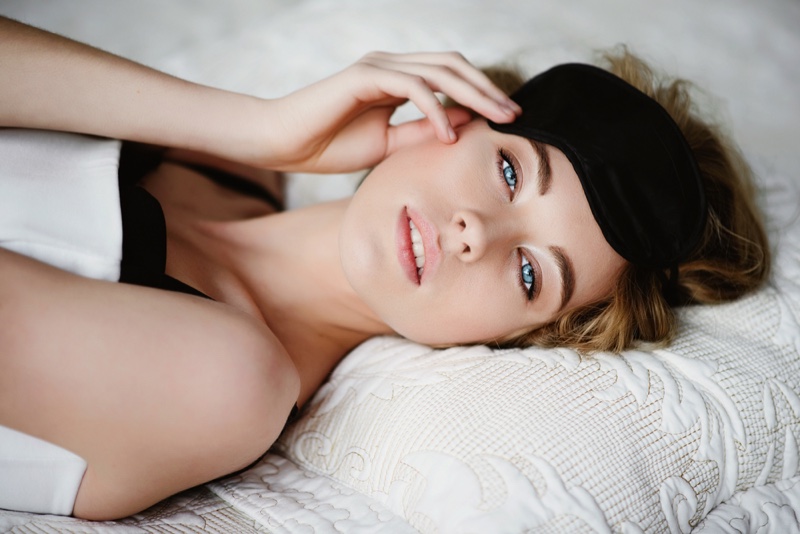 A good night's sleep is critical to your overall well-being. Adults can get at least 7 to 8 hours of sleep each night, according to experts. People believe that sleep is only for resting and therefore justify sleeping less. Sleep is, in truth, just as critical as eating well and exercising. Your immune system is triggered when you sleep to track down and destroy viruses, bacteria, and even cancer cells.
It isn't all about how much you get each night. It's all about the standard of living. You're more likely to benefit from 6.5 hours of high-quality sleep than from a longer duration of low-quality sleep. If your sleep cycle isn't quite right, you could wake up with:
• Skin imbalances
• Redness
• Wrinkles
• Breakouts
• Dark circles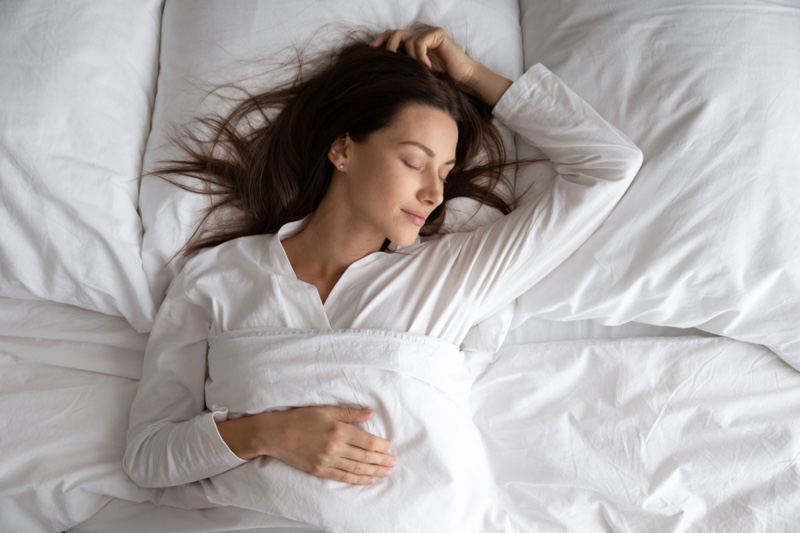 How To Get Quality Beauty Sleep
You must get a good night's sleep if you want to look your best. Furthermore, well-rested people are naturally more desirable. To improve the quality of your sleep, try making some minor adjustments to your routine. You can do a few other things to get the most beauty benefits from your night, which are detailed below.
1. Invest In High-Quality Blankets
Sleeping when you're too hot can be difficult, whether it's due to the usual temperatures in your city, summer temperatures, or the fact that you sleep hotter naturally. That's why Cooling blankets can help with this by keeping you warm at night while also keeping you comfortable. Hot nights sometimes result in warm covers being shoved, kicked off, or winding up on the floor. These blankets are both lightweight and breathable, allowing you to enjoy a comfortable night's sleep without overheating.
A cooling blanket provides the ideal temperature for a good night's sleep. It will be warm enough if the temperature drops early in the morning while also allowing you to maintain a cool temperature to avoid overheating and disrupting your sleep cycle. Of course, the blanket is made of soft material and comes in a variety of colors, giving you plenty of options for complementing your current bedroom decor.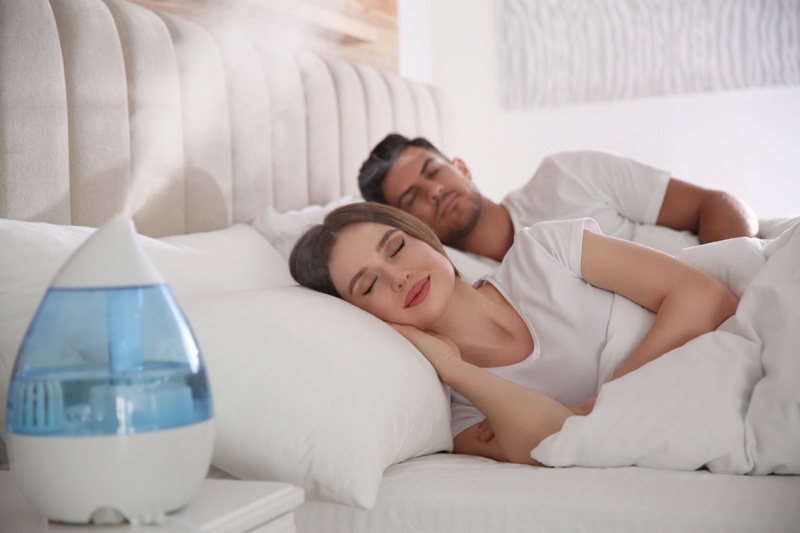 2. Use A Humidifier In Your Bedroom
Mastering a good night's sleep isn't easy, what with sticking to your skin-care routine and having enough shut-eye, but bringing a quality humidifier into your bedroom has the potential to help in significant ways.
A humidifier could help you if you have dry skin, want to clear your sinuses, or are a millennial plant mom who wants to keep your green babies alive. Humidifiers emit cool mist, water vapor, or ultrasonic frequencies that signal water droplets into a space to raise humidity levels.
Sleeping next to a humidifier increases consistency by increasing the humidity level in your space, in addition to reducing dry skin and acne problems. When sleeping, it's best to keep the humidifier away from the bed under normal circumstances. That way, the mist is evenly dispersed around the room as you sleep soundly.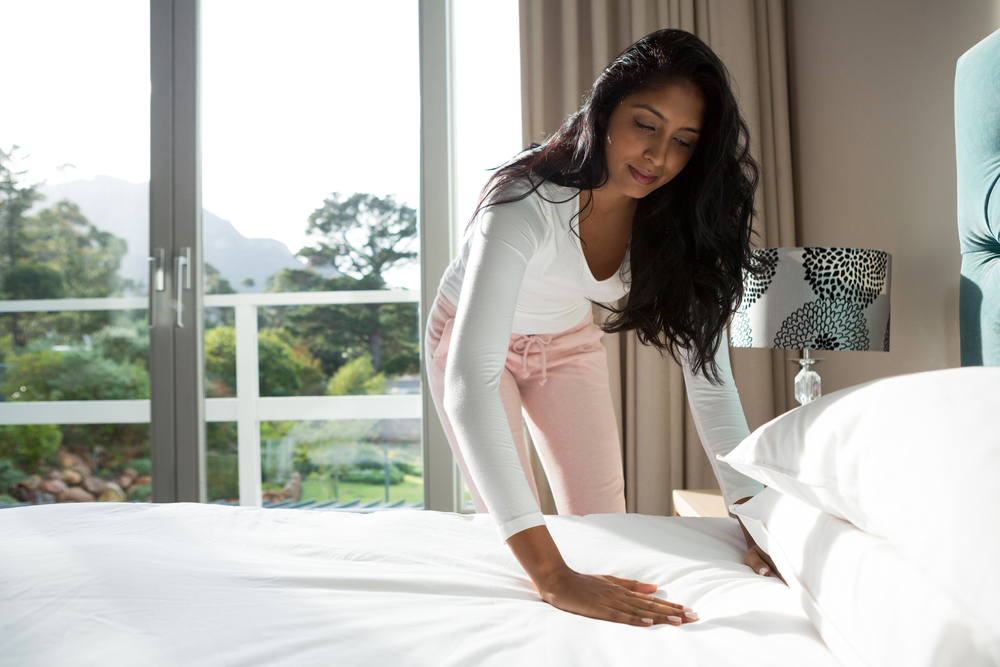 3. Change Your Sheets Often
Besides, if you want to get a decent night's sleep, change the sheets often. There are few things more relaxing than slipping between soft, clean sheets. The advantages of washing your bedding, according to experts, also extend beyond comfort. Dust mites and other microscopic insects that feed on dead skin thrive in dirty bedding. 
According to the Asthma and Allergy Foundation of America, it would help if you change your sheets at least once a week. You should also wash your sheets more often if you:
• Sleep naked
• Are sensitive to dust
• Eat-in bed
• Don't shower before bed
• Have allergies or asthma
• Sweat a lot
• Let your pet sleep in your bed
4. Stick To A Sleep Schedule
The most common cause of insomnia is a disrupted sleep schedule. Your body clock naturally tends to sleep late and wake late during this period, making it challenging to maintain a regular sleep schedule. Even though sleep deprivation is a significant issue for many people, establishing a sleep schedule isn't difficult.
It would be best if you decided on a sleeping schedule. Then, determine when you want to wake up and when you want to go to bed. Make sure you get 7-8 hours of sleep each night. Choose from a variety of wake-up times and sleep schedules until they are ideal for your everyday activities. A good sleep routine will improve your sleep performance and quality.
All are entitled to a restful night's sleep. Getting enough sleep is beneficial to your well-being and alertness. Many people, on the other hand, have trouble sleeping. Use the tips given to boost your sleep if you're tired or have trouble getting enough sleep at night. If you wake up exhausted every day, it's a hint that you're not getting enough sleep.