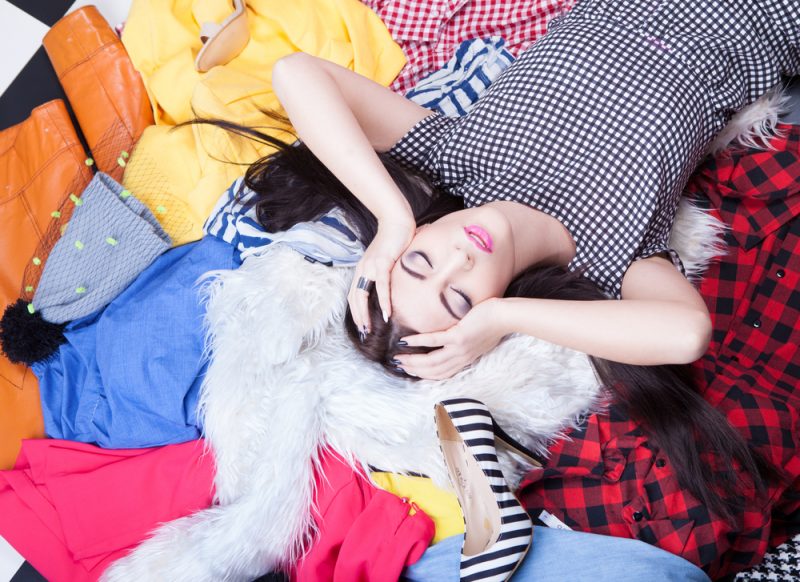 Every once in a while, it's essential to do a fashion audit, and perhaps even a fashion cleanse. Over time we buy and accumulate so many things that we lose track of what we have, and so we must take stock every season so what we have is an accurate representation of our style and is in optimal condition.
Having a refined closet doesn't just free up precious space in your closet; it makes you more efficient and allows you to put together better outfits.
The challenge is, we're all attached to our closets, even if they include things we don't really wear. Doing a wardrobe audit without a plan is truly an overwhelming and daunting task that's hard to undertake; how can we make it simpler?
We all know that we need to get rid of things we haven't worn in years, but other parts of your wardrobe are probably packed with things that also need to be audited. Here are some jumping-off points for a stress-free audit of some of your style items.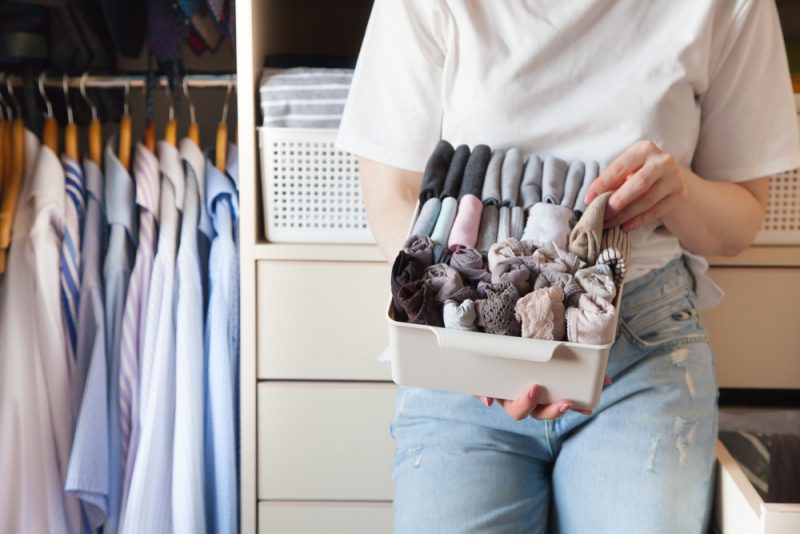 Ill-fitting Undergarments
A great outfit starts with the proper foundation – a well-fitting and flattering bra. Millions of women struggle to find a bra that actually suits them, and they end up wearing bras that do nothing for their bodies. You might be surprised that your underwear drawer is full of mediocre bras you have collected over the years. It's easy to keep stuffing those things into an out-of-sight, out-of-mind drawer, but if they've been sitting in there for ages, it's a waste of precious space.
You have to do an audit of your underwear drawer and get rid of bras that are too small, bras that feel uncomfortable, bras that are too big for you, and even sports bras that don't actually serve their purpose. Getting bras that genuinely fit your bust and provide sufficient support helps you in so many ways. It makes your outfits look better, improves your posture, and gives you more confidence. When you buy new bras, you will go by your size and the cut that works for you. Instead of just buying things on the assumption, invest in lingerie that's of high quality, fits you, and actually does its job.
Unflattering Jeans
Denim is probably in the top 5 of most essential wardrobe staples, especially really flattering jeans. Whether you bought a pair of jeans because of a trend, or your jeans don't fit your body shape or size, unflattering jeans have to be moved to the TOSS pile of your closet.
Because we wear jeans with so many different items in our closets, having bad jeans means you'll end up with many mediocre outfits. Buy good quality jeans that look and feel custom-made for you. That way, even the most casual and simple outfit will look high-fashion. There are so many styles and cuts of jeans for different people, don't settle for something you hate.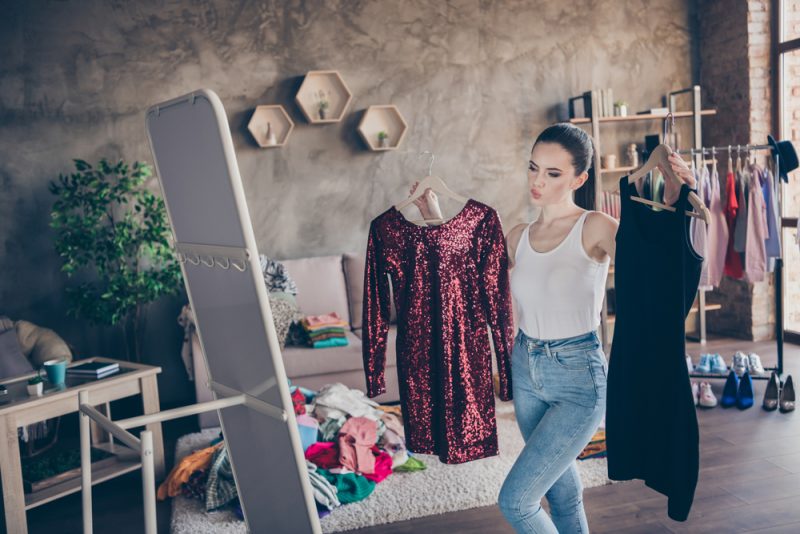 Clothes that Make You Self-Conscious
The number one rule of fashion and clothes: you have to feel good wearing something, and anything less isn't worth taking up space in your closet. Even if something is nice and stunning, if it doesn't make you feel good about yourself, it needs to go if it doesn't flatter you.
If you wear a dress that you have to self-consciously keep adjusting while you wear it, get rid of it. If a particular style or fabric is unforgiving, stop wearing it.
What you need to be aiming for is having clothes that you are confident look good on you. There's no point accumulating a ton of stuff that you're not a fan of. You need to wake up excited to wear your clothes, down to even the plainest t-shirt or pair of leggings.
Expired Makeup
Makeup is one of those things that we can easily buy and accumulate for a long-time, and we can end up with a ton of stuff that's gone way past its sell-by-date. Of course, there's stuff you regularly wear that you will hit the pan on, but then there are things like lipstick, mascara, and eyeshadow that can just sit on your dressing table for ages and actually go bad. Don't let them sit for too long.
It's essential to build a habit of going through all the clothes you own and auditing them regularly. It's so easy to forget all the not-so-great things that are lurking in your wardrobe. Every few months, take everything out of your closet, look for the more minor things that can quickly go unnoticed, and toss or donate the stuff that really needs to go. You will save space and even create room for all the right things!