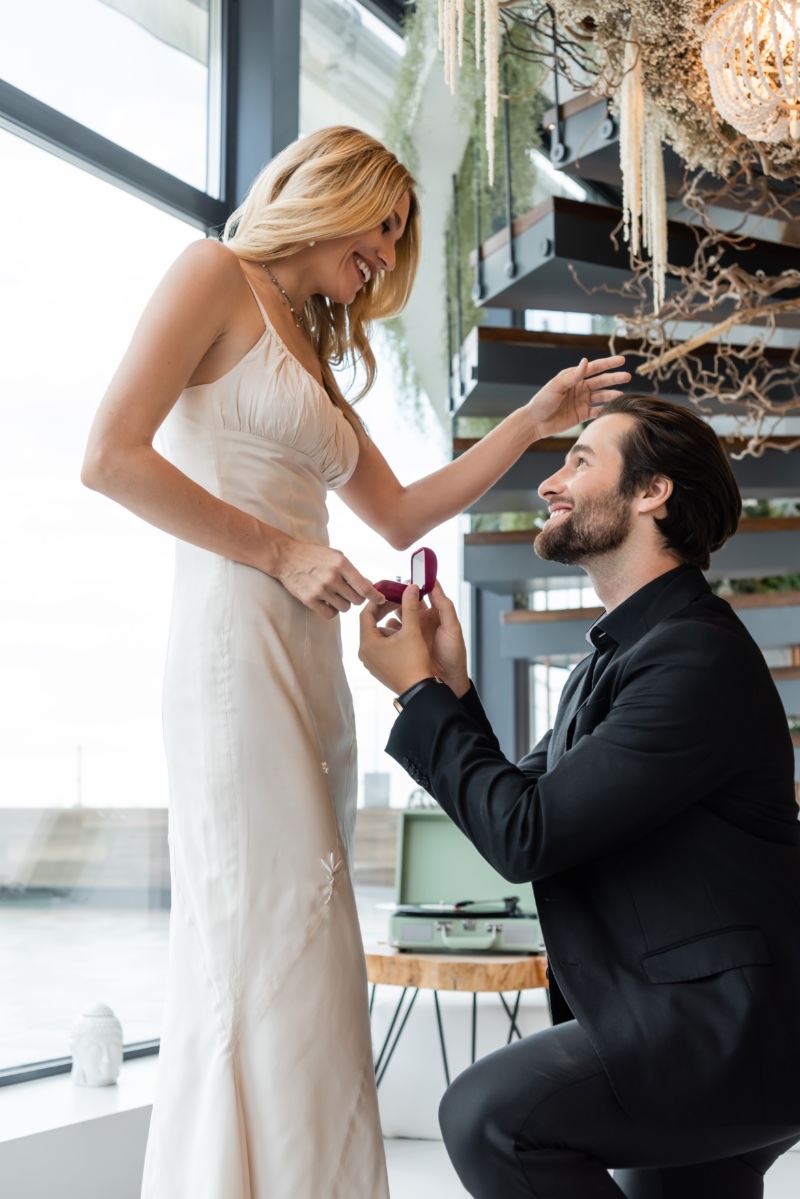 You've found the perfect partner. You've looked at several engagement rings and found the perfect one. You're ready to step into a new chapter and commit to your person for life. Congratulations! Now comes the fun part – figuring out how, when, and where to pop the question.
If you're on social media regularly, dozens of extravagant proposal videos go viral for being unique, luxurious, or incredibly creative. Don't let these proposals overwhelm you!
The beauty of planning a proposal comes down to knowing your partner. Some people may love being proposed to in a large group, while others may want nothing more than a simple engagement in the privacy of their own home.
Take your time to think about your partner's personality, interests, and tastes. Then, take a look at these ideas to help inspire your proposal plan, whether you're still in the process of shopping for engagement rings or are ready to propose any minute: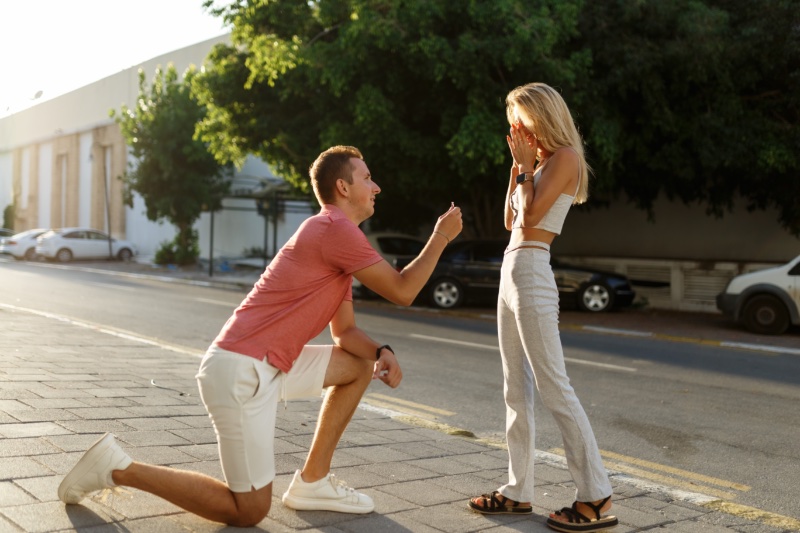 Take the Next Step Where It All Started
Proposing to your partner where you two had your first date is an adorable way to tie in the sense of nostalgia and sweetness. Many people have chosen this proposal route, and for a good reason – it's hard not to feel showered in love when your partner takes a massive step with you from where your relationship began.
Suppose your first date was at a bar, coffee shop, or restaurant. In that case, you can even take things a step further and ask the staff if they're willing to play along and do something like reserve a private room for you two, hide the ring in the table you've reserved, or send your partner on a fun scavenger hunt to the back patio (where you'll be waiting with the ring!).
Spell It Out
This idea can be as extravagant or as simple as you want to make it. Whether you write out "Will you marry me?" in refrigerator magnets while cooking dinner together, take out a full-page ad in your local newspaper or even ask an underwater diver to hold a sign up at the aquarium, the sky is the limit when it comes to planning an exciting proposal.
Surprising them with this kind of proposal is incorporating it into your everyday routine in a way they'll never suspect. If they have no interest in reading the paper, it'll be tricky to casually get them to read it with you long enough to see the full ad. Think about their daily routine and favorite activities and try to incorporate them naturally.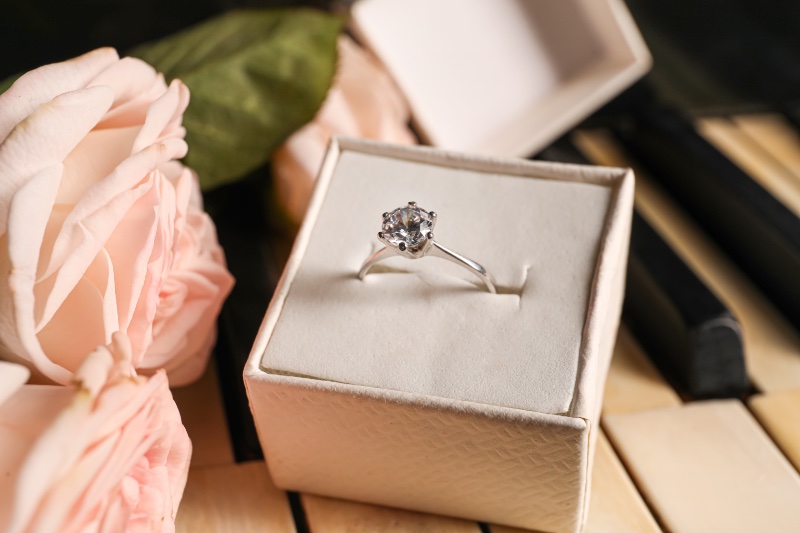 Let Your Love Be Heard
Music can express things in a way that few other things can. Think about your partner's favorite song, favorite musician, or the song you two have deemed "your song." What better time to surprise them with a live cover or tickets to a concert?
Plan a romantic dinner in a private setting and hire a local artist to perform a cover of your song, or take them to their favorite artist's concert and get on one knee during their favorite song (maybe you'll even get lucky and get noticed by the artist!).
If something lowkey is more their style, see if one of their favorite artists, writers, or actors is on Cameo. As silly as it may sound, hundreds of people have requested videos from their favorite stars on Cameo to accompany their in-person proposals. Who wouldn't love a surprise message from Boy George, Lance Bass, or Smokey Robinson?
Take a Walk Down Memory Lane (Or Just a Walk)
Sometimes the most romantic proposals go beyond a single moment and create a whole experience. Have you ever seen proposals where a person sets up a romantic candlelit path with a message at the end spelled out in roses? Or a romantic stroll through a garden with the person proposing waiting at the end with an engagement ring in hand? Even if it's been done a lot, your partner will be swept off their feet by such a romantic gesture.
If you want to take it a step further, plan a scavenger hunt for your partner through some of your favorite relaxation or date night spots around town and wait at the end with the ring. Once again, nostalgia is a unique touch that can make any proposal or special occasion much sweeter. Incorporating inside jokes or photos from your relationship will make this even more exciting.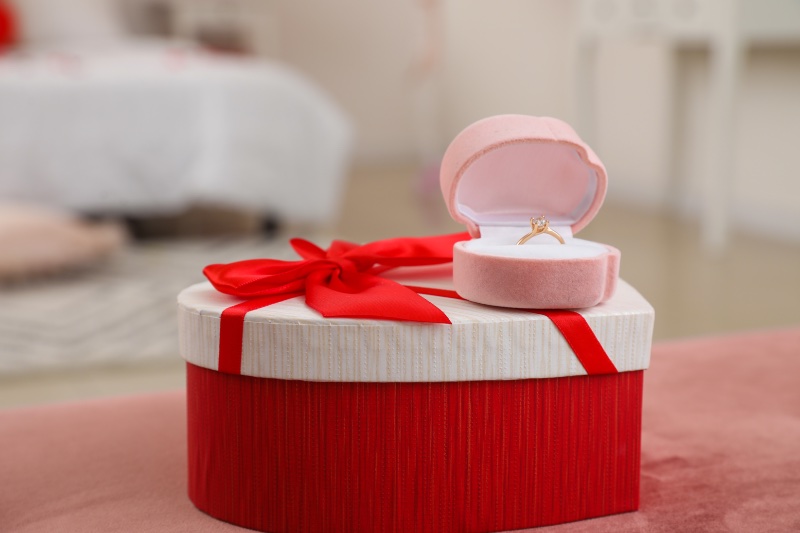 Keep It Simple & Sweet
If your partner is more of a lowkey person, there's no need to plan an extravagant proposal. The proposal of their dreams might be as simple as asking them over your morning cup of coffee or breakfast in bed.
The "perfect proposal" doesn't exist – the best proposal for your partner will be whatever comes from your heart and acknowledges how special your relationship is.