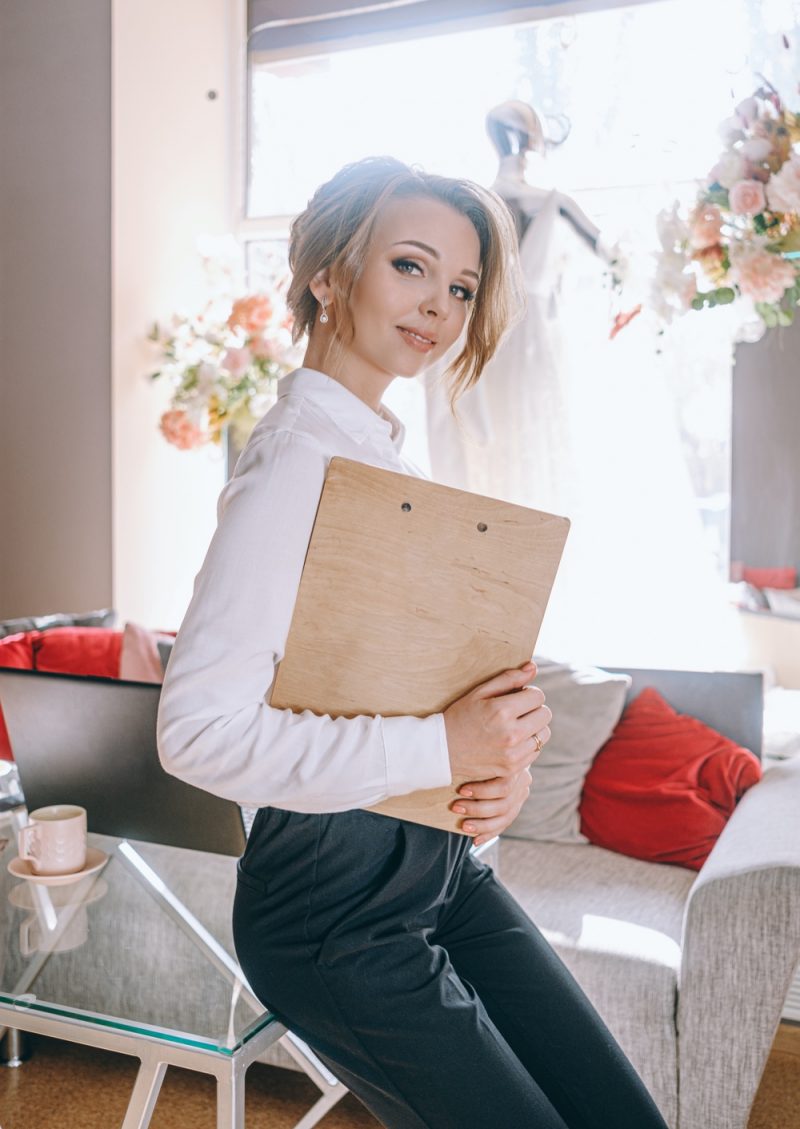 Hiring a wedding planner to help organize your wedding is a sure way to take the stress out of your wedding planning. It's nearly impossible to place a price on the value a wedding planner brings. From theme and styling recommendations to coordination, the right wedding planner will become a lifelong friend.
Wedding planners can probably get extra special offers for you, organize your suppliers, and present all the latest industry tips and trends. It's an investment that will provide you with peace of mind. It will probably end up saving you in the long run, as they will help you with your decisions, negotiations, and bookings.
Make sure to pick someone you feel comfortable with. Planning should be fun, and it should feel like you're planning something with a friend. Having a wedding planner present on your wedding day, who takes care of everything behind the scenes, will make it possible for you to relax and enjoy your big day.
Here are the top four things to look for in a wedding planner to make sure everything runs like clockwork on your special day: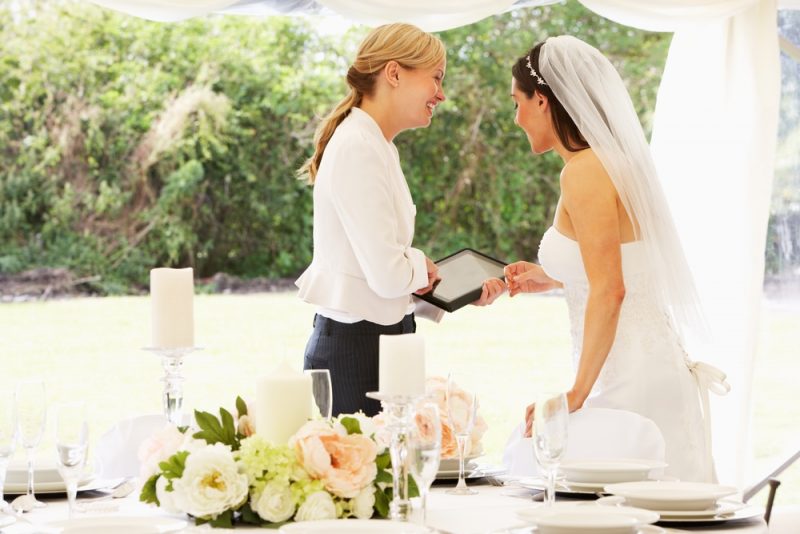 Insurance
For many couples, planning their wedding day stirs up many emotions, stress, and unpredictable situations. A wedding planner should be a person who understands specific dreams, thoughts, hopes, and requirements but must always have in mind all the mishaps and unpredictable situations that might arise and expose them to risks.
A professional wedding planner will make sure to obtain tailored wedding planner insurance depending on the unique needs and have proper coverage if drawn into a lawsuit for any negligence that costs clients their time and money, any bodily injury, or property damage.
Since many risks go with this job, knowing that your wedding planner has a quality wedding planning business will sign for you that they're trustworthy and take their job seriously.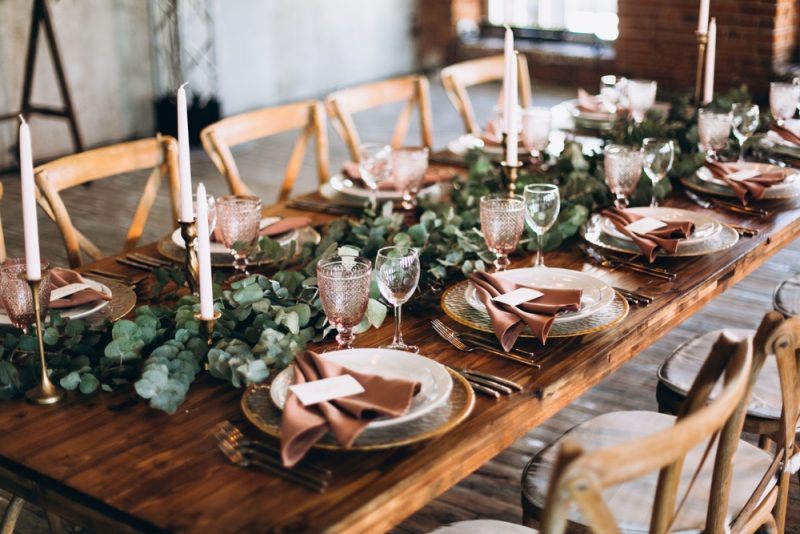 Trust & Portfolio
Finding a wedding planner that you immediately click and get along with is perhaps the most important when searching for a good wedding planner. Finding someone that will keep up and listen to your wishes is crucial as there will be times when you'll get stressed and turn into a 'Bridezilla".
It is vital to have them listen to your concerns when planning gets difficult and trust them to work things out and have complete control of everything. Make a face-to-face appointment before hiring them, and make sure that your personalities complement one another.
The success of your wedding day will be put in their hands, so make sure to read reviews, look at their previous job experience and ask close friends for any good suggestions so that you can be confident that you make the right final decision.
As mentioned, looking at the weddings that the wedding planners have organized previously might give you a better insight into the quality of services they offer. Still, it might also inspire you for your event. A good portfolio will show if your styles match and see if they provide a theme that can fit your idea of a beautiful wedding.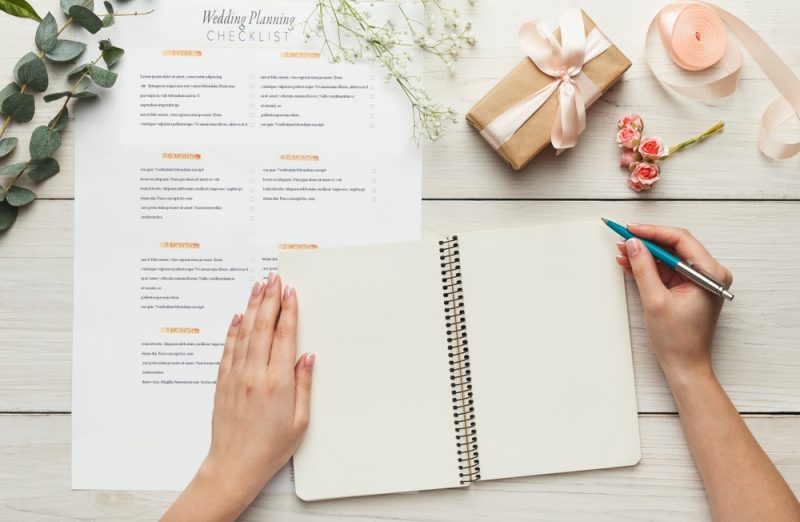 Budget Basics
The cost for the entire wedding planning must be taken into account. A planner that you can trust to stick within your set budget will put your mind at ease and make sure that you won't be hit with unpleasant surprises along the way. Having a planner who knows how to work with any budget is a great benefit because the most expensive services are not necessarily the best.
When you meet with a potential planner, outline your budget at the very beginning. See if they are upfront about their rates and ask additional questions if they charge more about certain specific tasks or needs you might additionally have.
Vendor Network
Since planning a wedding entails numerous small details, a good wedding planner will most likely have established connections with different vendors to take care of these specifics. They will make suitable recommendations for vendors for catering, entertainment, bakers, florists, and wedding photographers, which ultimately are the links that create the perfect wedding.
Not only will vendors manage these details, but you might also get a discount on specific services, which is an excellent advantage in the days leading up to your wedding.
Last Thoughts
Choosing a wedding planner might seem daunting as many brides and grooms are unsure whether their dream wedding idea will be grasped.
However, insurance, trust, and budget are some of the things you need to consider and check off your list when meeting a prospective planner, and your wedding might turn out to be even better than initially thought.