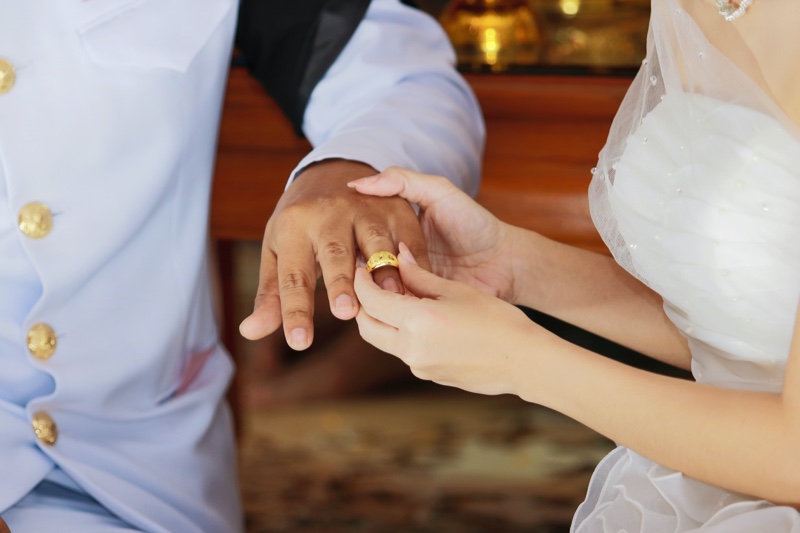 In our grandparents' time, buying a wedding ring was a pretty straightforward affair. You knew you wanted a ring; you walked into a jewelry store, picked out a ring – either platinum or white gold – and walked out.
Today, buying a ring is a different experience. Not only are there a wide range of retailers and suppliers, but a variety of cuts and materials, too.
As a result, it's nearly impossible to provide a step-by-step guide to finding the right wedding ring for men, but you should at least be armed with the following knowledge and tips!

What Makes a Great Wedding Ring for Men?
Of course, this is a highly subjective question, but the two most important questions are personal style and durability. An excellent wedding ring not only looks great but feels great to wear.
Traditional wedding bands of platinum and white gold will always be a timeless choice, but there are so many other materials and designs to consider. For example, Alpine Rings has a great selection of modern tungsten rings with various inlays, which are especially well suited for gentlemen with a modern taste.
When choosing a ring, the technical details you want to remember are:
Width
This is something that you want to consider because a wider ring will not only sit better on your finger but also looks more attractive. But if your husband does have a slim finger, then he'll appreciate a thin ring for him. Always make sure to make a choice that fits well for your husband's finger.
Size
Because most wedding rings can be heavy and cumbersome, you want to make sure the ring will fit comfortably on your finger. If a man has long, slim fingers, a thicker band can help to make his fingers look thicker. The inverse holds true, as well – short, thick fingers benefit from narrow-width bands.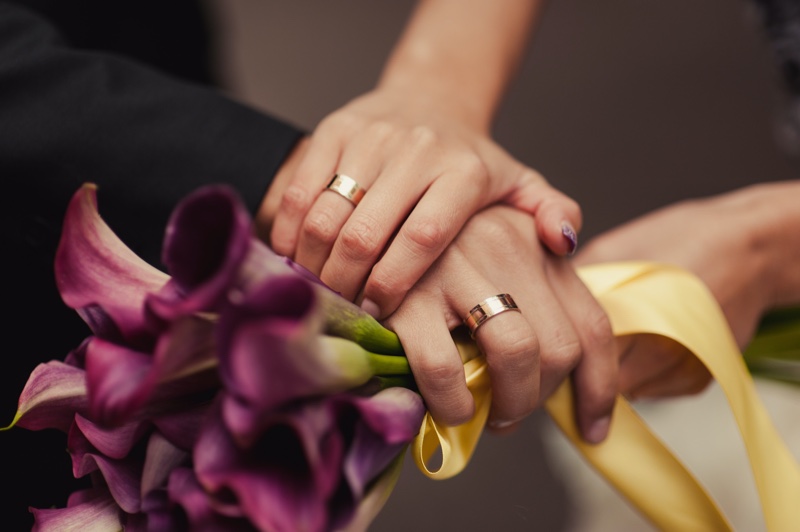 Material
The type of material in the ring will impact its durability and maintenance requirements, but you should consider a person's occupation as well. For someone who works in construction or around heavy machinery, a hard metal like titanium could actually pose a safety hazard.
Materials to Consider For Your Husband's Wedding Ring
A good wedding ring is something that you and your partner will love for the rest of your lives. It's a ring that should last for many years.
Titanium
Titanium is a light and strong material that is very much durable, withstands life-long wear, and never fades in color over time. It is also strong when compared to other types of metals like steel, bronze, and silver. It is also very affordable in the wedding ring market since they are generally less expensive than gold rings.
Platinum
Platinum is one of the rarest elements found on earth and one of the most popular used in rings. This metal is considered most durable, sophisticated and it is also hypoallergenic and almost never causes any skin irritation or reactions. Lastly, it is ideal for those men who work with their hands.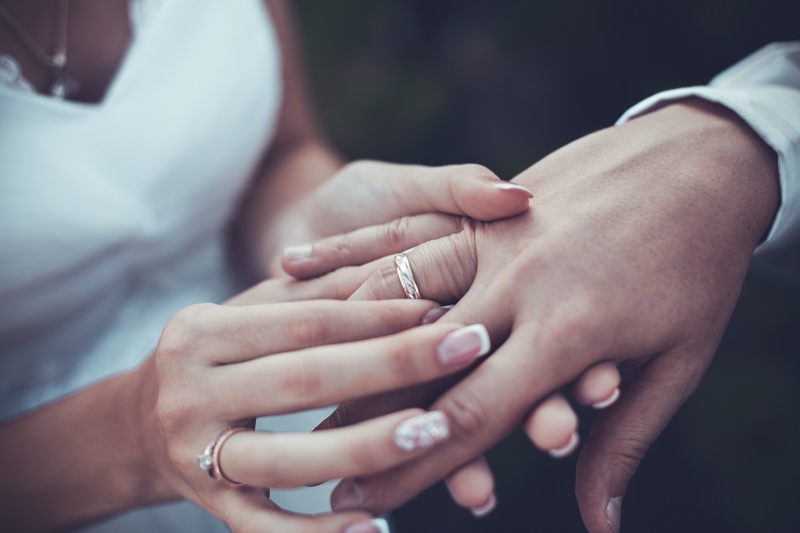 Palladium
Palladium is a bit softer than platinum. This metal is found within the platinum family. It is cheaper than white gold and platinum; you might have heard that palladium is referred to as "the poor man's platinum," but it is still strong and durable.
White Gold
White gold is mostly used in engagement rings. This precious metal is quite common in jewelry products. It is made from gold plated with rhodium, and it is a soft metal with a brilliant white color that is found in the platinum family.
Yellow Gold
Yellow gold is a classic metal and the traditional ring material for wedding rings. This is one of the ideal options that you can choose as a wedding ring. Yellow gold is a naturally yellow metal that gives a pleasant glow that is noticeable and does not lose its color over time.
Wooden Rings
Wood rings or wood inlay rings are some of the popular wedding rings now. It is a combination of a metal ring with wood inlaid within the metal, and usually, they are made out of tungsten or titanium.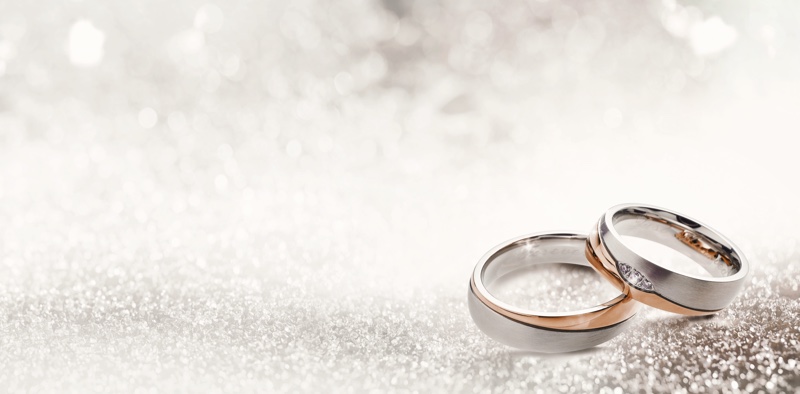 Types of Bands Available
Flat Wedding Band
Flat wedding bands have a flat interior and exterior style. This style is a stylish choice and looks more minimal and modern. It is sometimes referred to as pipe cut.
Domed or D-Shape Wedding Band
Domed or D-Shape wedding bands are more classic and traditional types of wedding rings. Domed wedding band looks like a D-shape that has a rounded top and flat or comfort fit under a section of the ring.
It is important to take into consideration one's ring finger because every ring type has a specific shape, and they'll wear it every day.