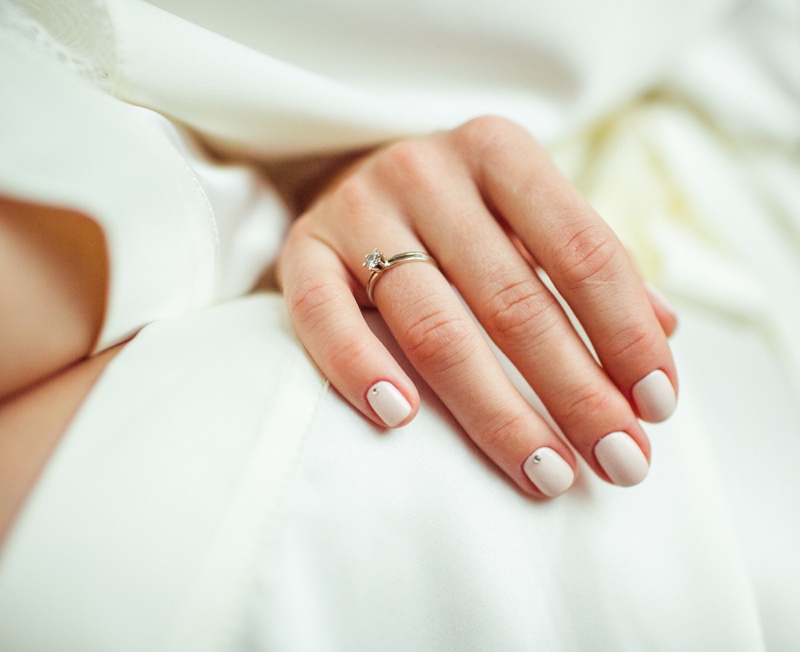 Plenty of factors go into choosing the perfect engagement ring, from budget to style preferences. In many cases, the ideal ring is a classic design: a large solitaire diamond, maybe with a few smaller diamonds to the sides for a bit of added sparkle. The cut of the diamond might vary a little, or the metal may change, but this is most frequently what comes to mind when someone hears the words "engagement ring."
Just because that's the expectation doesn't mean it's the rule, though. Increasingly, proposals and engagements include rings featuring an alternative stone, like sapphire, emerald, or moissanite, or with a different piece of jewelry entirely, such as an engagement pendant.
If you're looking to stick to tradition to some degree but with a unique, dainty ring, a minimalist style might just be the right fit for you or your partner. Your jeweler can help you pick the perfect piece, but there are a few benefits to a minimalist ring you should consider before you visit your favorite jewelry store.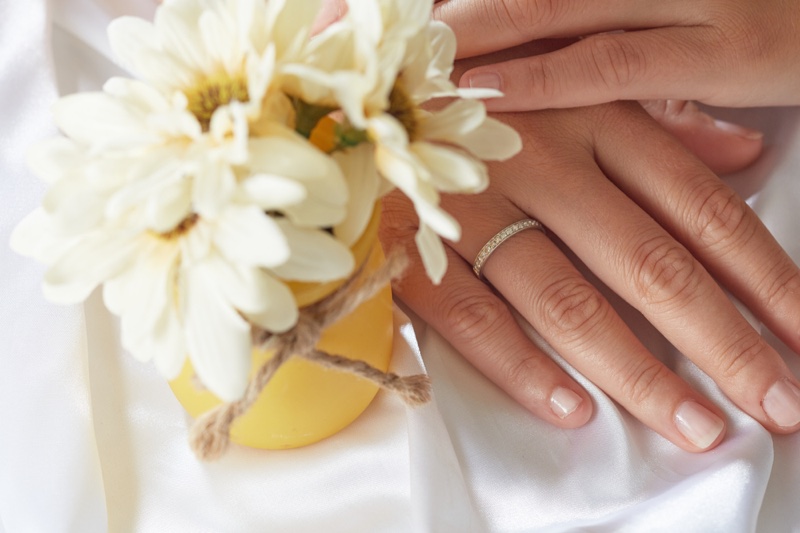 Versatility
No matter what else you might be wearing, a minimalist engagement ring will shine without stealing the show. If you've found the perfect petite jumpsuit in a bold pattern, the last thing you want is for your look to be overshadowed by a larger, more attention-grabbing ring—and, of course, it's hard to fathom not wearing it for the sake of an outfit. A minimalist ring can provide the perfect balance of beauty and subtlety that will go with just about anything. This can be particularly beneficial if you tend to choose chunkier jewelry elsewhere—like statement necklaces—and worry that the combination of an eye-catching piece and ring could throw off the balance of your favorite outfits.
Safety & Convenience
It's not the most fun part to think about when picking out your engagement ring, but accidents happen. One of the most common ways for an engagement ring to be damaged is by simply wearing it through life, with the prongs loosening from each catch on your favorite cozy sweater and every knock against the countertop. Even if your ring isn't damaged in the process, it's certainly a nuisance! With a more minimal style, your ring will be less apt to catch on things as you about your day—though, of course, you should still make sure you have a solid jewelry repair service at hand, preferably through your jeweler themself.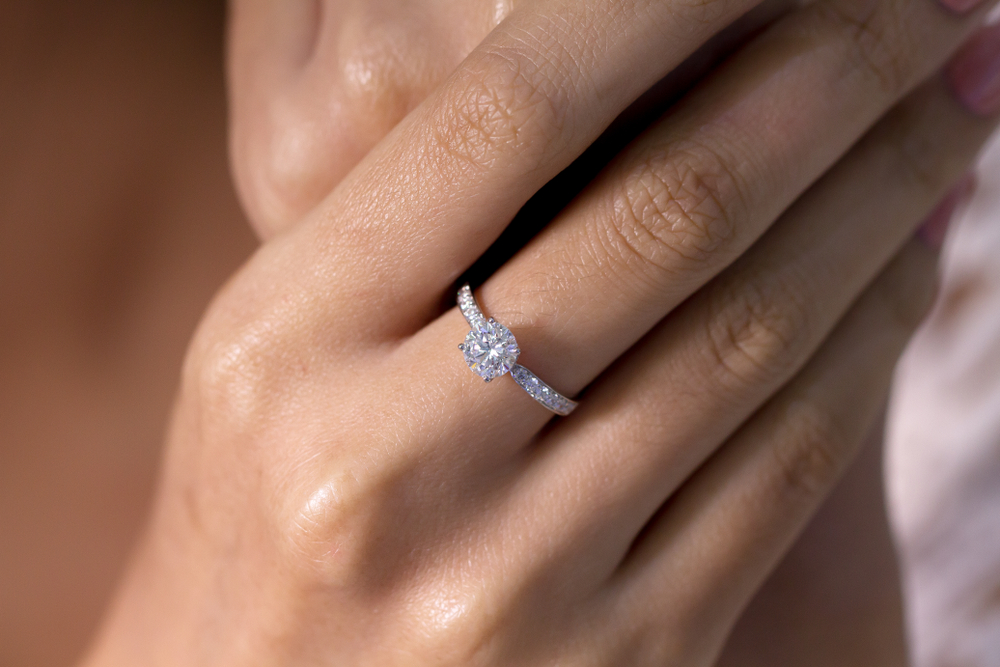 Personal Preference
No matter the other reasons available, you might simply prefer a minimalist engagement ring because you like the way it looks. Whether you have a minimalist fashion sense in general or tend toward dainty jewelry when given the option, your preference alone is more than reason enough to opt for a minimalist ring. After all, you'll be wearing this ring for a long, long time—it's absolutely critical that you like it! If you're picking out the ring yourself, you know what you like and, if you're choosing for your partner, you can get a good idea of what her dream ring features (when in doubt, check for a Pinterest board or ask her best friend).
If you're still unsure, your jeweler can help you make the best choice for you or your partner. Nelson Coleman—jewelers in Baltimore specializing in engagement rings, estate jewelry, and more—even offer a free How to Buy An Engagement Ring guide to help you find the perfect ring before you even step foot in the store. No matter what style of ring you choose, remember: you don't need to pick out a large solitaire diamond if you'd prefer something more minimal. What's most important is that you're happy with this symbol of your love and commitment.