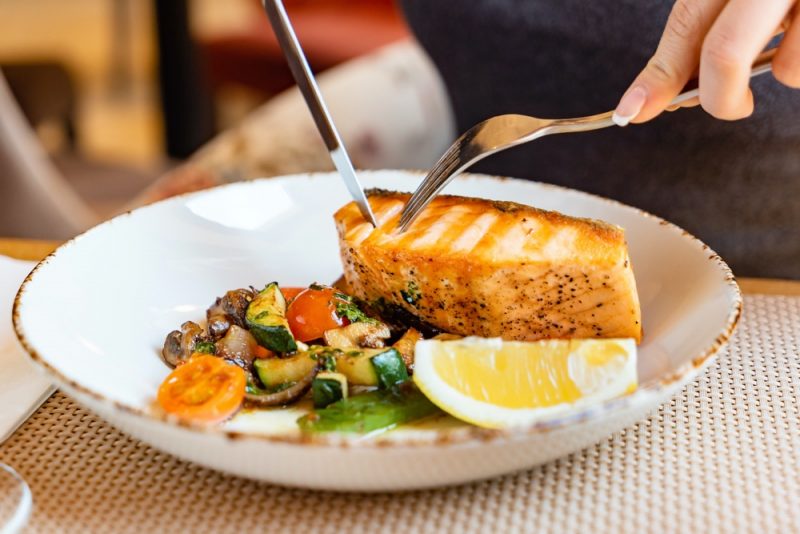 Food, much like fashion, throws up several trends that may or may not have longevity and are often the product of clever marketing. Similarly, as a fashion outlet or online store might look to placate and cater to the new fads and crazes, so will restaurants seeking to jump on a new movement in vogue.
The restaurant industry is going through something of a nightmare with the coronavirus pandemic leading to the closure of a massive number of eateries worldwide. Frankly, the public's approach to eating out may have altered for not just the short term.
It's predicted that our dining out habits may alter for several reasons. Firstly some are cautious about returning to public places to eat. Secondly, there has been a significant uptick in the amount of takeout food we order, which has improved that market in a big way.
The restaurants that survive may well end up being those catering to high-end customers and specific niches, such as those that are very much geared to eating trends, like the fast-growing keto diet.
What is a Keto Diet?
The Keto diet involves the intake of foods with very low carb rates and a high-fat percentage and is similar to the Atkins diet. The idea is to replace the reduced carbohydrate intake with far. The term keto relates to ketosis, the metabolic state that occurs when you have a marked reduction in carbs.
It's a diet that has increased in popularity in recent years, and your body reacts to reducing carbohydrates by burning fat in a far more efficient manner. Additionally, the fat is turned into ketones in your liver which supplies energy to your brain.
This diet, which isn't ideal for everyone, will lead to a severe reduction in blood sugar and insulin, bringing additional health benefits.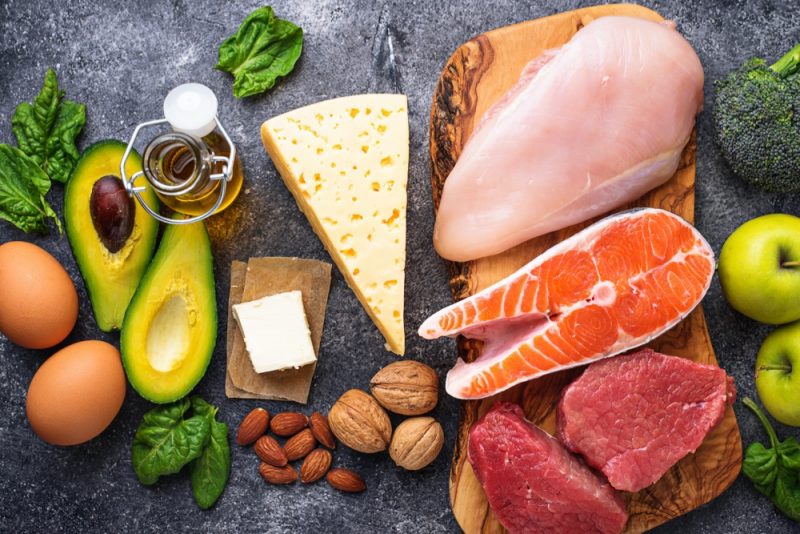 Is a Keto Diet Healthy?
The consensus regarding the keto diet is that while it is a healthy option, it's something of a short-term option and not necessarily a diet that you should be turning to for long periods. Many doctors believe the diet isn't sustainable, which can lead to yo-yo weight gain, and it's a diet you shouldn't enter into without consulting with your primary doctor or nutritionist.
Because the keto diet cuts out sources of fat, your body also misses out on fat beneficial for your health. There are 'heart-healthy' sources of fat, and cutting down this element can be detrimental to your health.
Commonly when asked whether the keto diet is bad for you, most doctors and dietary experts will state that it's not a diet that suits everyone, and that's the key thing to remember before you consider switching to this type of regime.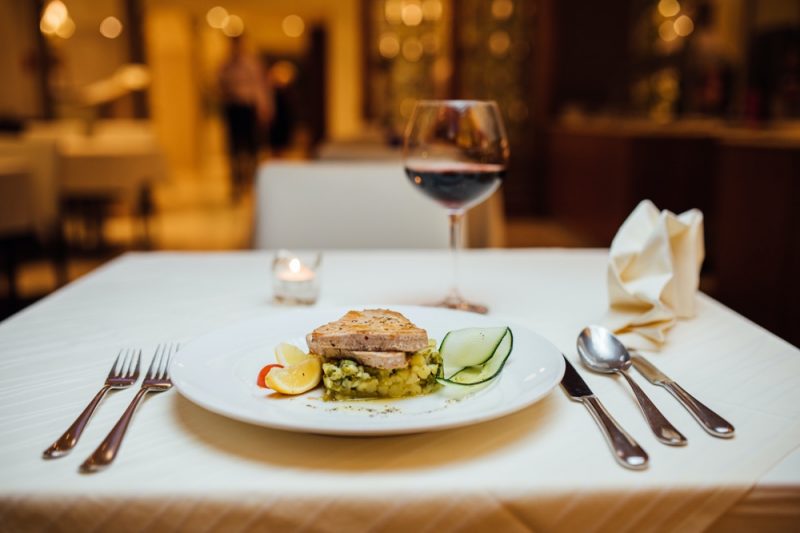 Three Great Keto Restaurants from Around the World
If you are looking to turn to a keto diet, you might want to consider the following excellent restaurants known for being perfect at serving the kind of food that suits this dietary regime.
Flat Iron, London
This restaurant has become hugely popular, with the chain expanding to nine locations in London. They offer a menu that is incredibly tasty and perfect for those on a keto diet.
Of the locations available, we are particularly fond of the Covent Garden branch that includes stylish leather decor restaurant booths that are great for groups of friends looking to make the most of Flat Iron's excellent steaks. As far as fantastic quality keto geared food at a reasonable price, you can't go wrong with a visit to Flat Iron.
Au Za'atar New York
This Middle-Eastern style restaurant is a lovely warm and homely location, and they offer some excellent keto style items on their menu. The grilled chicken is to die for here, with their herb salmon coming in close.
There's not much on this menu that isn't for those following a keto regime, and therefore there's an excellent range of options that will keep you in line with your dietary goals every day of the week.
Eazie, Amsterdam
This charming location offers great low-carb salads and delicious poke bowls and can also cater to vegan options. The style is Asian-infused, and the range of meals that cater to keto enthusiasts is solid indeed.
The dishes are large and filling but, on the whole, adhere to even the strictest of keto diets. It's well priced and is in a great location so if you happen to be holidaying in Amsterdam and want to keep to your dietary targets, then visit Eazie.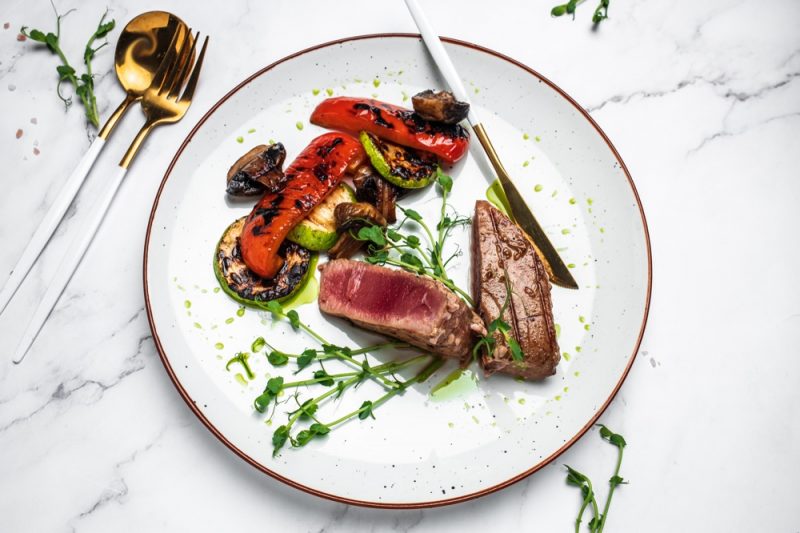 Many Different Types of Keto Diet
At this point, it's vital to point out that the keto diet comes in many different forms, and traditionally there are four standard versions; we've listed them below.
Standard keto diet – Very low carb diet which includes a moderate amount of protein and a high fat intake. Usually, this amounts to 70% fat, 20% protein, and 10% of carbs.
Cyclical keto diet – This version offers a mixed regimen. Typically this would mean five days of keto dietary intake and two days of high carb intake. This might be more amenable to those who are new to this diet.
Targeted keto diet – This usually connects the keto diet to your gym regime. So you add carbs to pair with your workouts. This is a sensible approach for regularly exercising and offers more of a balanced combination of the activities.
High protein keto diet – This is relatively similar to the standard keto diet but uses a lot more protein. So, where the standard version used 20% protein, this version of the diet pushes this element nearer to 40%.
The Keto Diet Isn't For Everyone But Can Be Very Effective
The keto diet will not suit everyone, and as such, it's not something to enter into lightly. Of the popular diets that are commonly used, this is perhaps one of the most brutal in terms of the commitment needed to make it work and the potential benefits and disbenefits.
As a diet, it's healthy for most healthy individuals but should still be approached with a certain amount of caution and only once you've consulted a health professional.