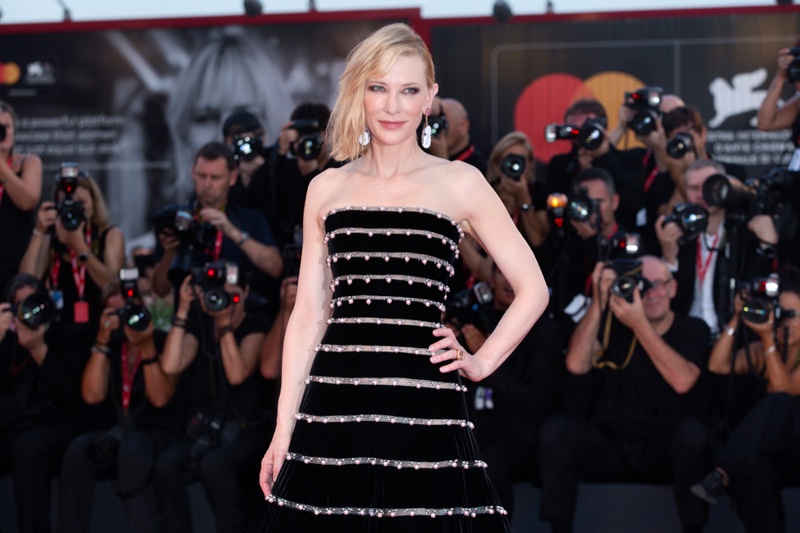 Has the pandemic starved you of opportunities to throw on your finest attire? Amid a heavily disrupted events calendar, the return of the Venice Film Festival provided a sense of glamour 2020 has so far so sorely missed.
It was the first international film festival since the global health crisis began – though things weren't entirely business as usual. Social distancing, temperature checks and designer face masks were all new features on this year's red carpet.
Many big-budget Hollywood films have been delayed too, allowing smaller projects – and the creatives behind them – their space to shine.    
But despite the unusual circumstances, there was still plenty to admire for fans of fashion. The directors themselves were among the most eye-catching, while household names such as Cate Blanchett delivered memorable looks too.
So if you're in search of inspiration for your next special occasion, from statement dresses and suits to elevating handbags, jewellery and other accessories, look no further than the runway stars picked out below.   
Cate Blanchett
As the president for the main jury at the festival, all eyes were on Cate Blanchett as she adapted multiple looks she'd already worn previously. The elegant actress graced the opening ceremony in an Estaban Cortazar dress she'd first donned in 2015, before reworking an Alexander McQueen dress from her appearance at the 2016 BAFTAs.
Making her case for sustainable fashion, Blanchett demonstrated the fun that can be had with older pieces.
Claire Denis
74-year old filmmaker Claire Denis led the jury for this year's Horizons section of the festival and made her mark with a striking two-piece suit in a bold ikat-style pattern.
The director showed off the look in a scheduled photocall, pairing her pink and green-coloured jacket and trousers with a pair of heeled Christian Louboutin boots. The two-piece put an energetic twist on classic runway styling – and left a lasting impression.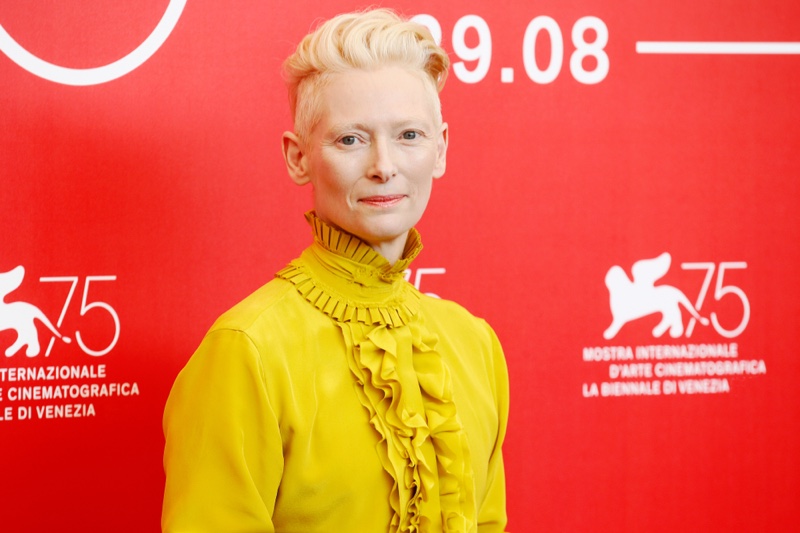 Tilda Swinton
It was another noteworthy year for actress Tilda Swinton as she picked up the Golden Lion lifetime achievement award for her long and innovative career in film. True to her reputation for creativity, she combined an understated ruffled blouse and skirt with a custom Venetian carnival mask for the event's opening ceremony.
Though the festival may act as a template for staging other high-profile events safely, we're not sure Tilda's mask will pass the necessary health regulations…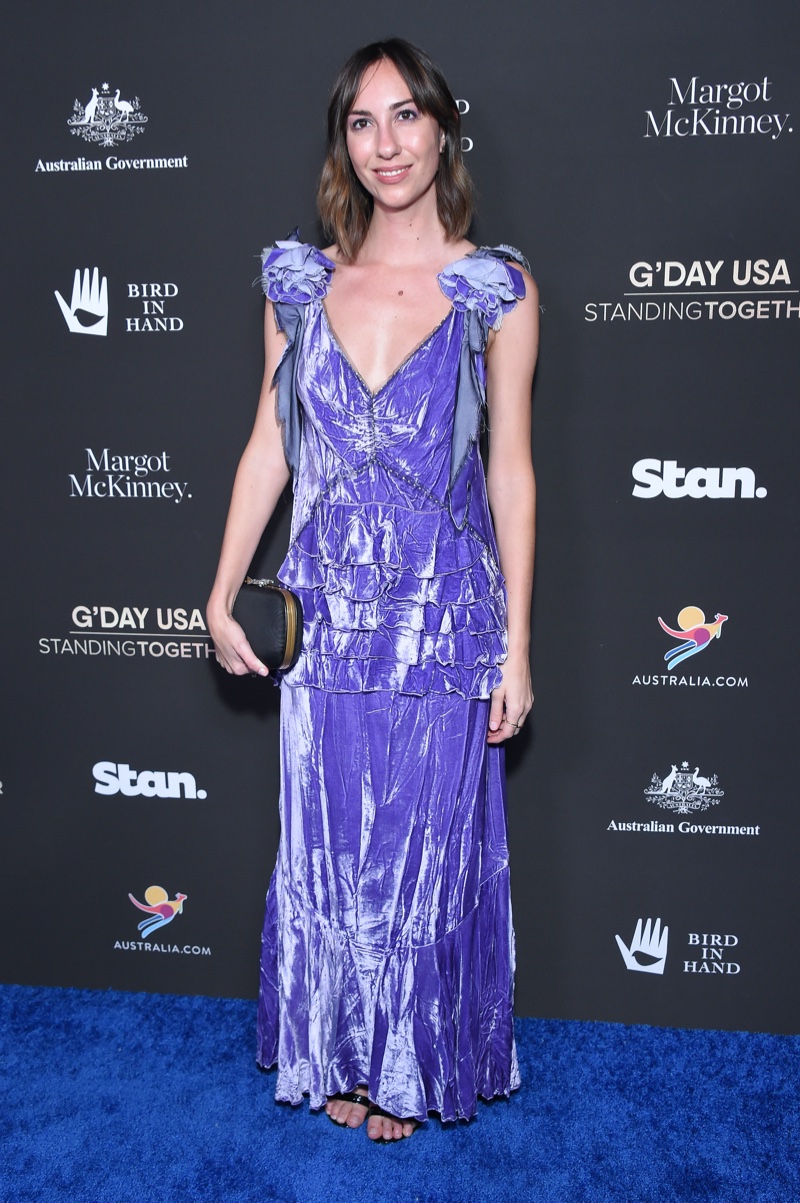 Gia Coppola
Another director to steal the show, Gia Coppola rocked up to the premiere of her new film Mainstream in a luxurious Gucci gown. The dress featured multiple tiers of colour, beading and chiffon and stood out among a crowd of more subdued designs.
Gia is in fact good friends with Gucci's creative director Alessandro Michele and has even put her talents to work for the brand in a number of short films.
Mati Diop
We're rounding out the list with a shoutout for the relaxed style of French-Senegalese filmmaker Mati Diop. She served two looks in support of her latest film In My Room, the first a stiped sweater vest paired with wide-legged trousers and the second a long patent leather coat with high-waisted flared jeans.
Both appeared at once put-together and comfortable, with just the right amount of personality and edge.
Will you be looking to recreate any of the looks from this year's Venice Film Festival?