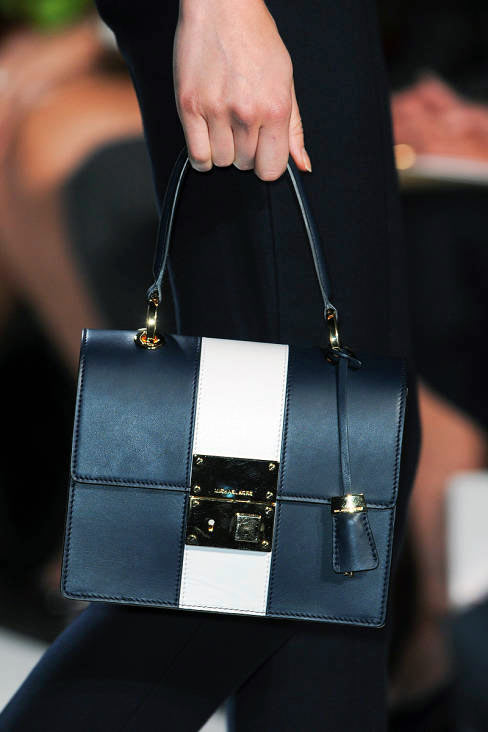 Image credit: Michael Kors Spring 2013
Every year, before we even think about shedding winter's heavy wardrobe to make way for spring's dizzy attire, Mercedes-Benz Fashion Week gives us fashionistas a taste of what to expect from designers in the new year. Many of the pieces featured for spring 2013 included eye-catching colors, playful prints and patterns, and asymmetrical cuts. While most collections were chock-full of pieces with elaborate embellishments, some designers opted for more subdued looks with muted colors, traditional fabrics, and symmetry. Although these garments work well in the office or at a professional event, those who go for a more extravagant look may find these pieces a bit bland. So how do you add flare to a classic (but boring) creme-colored pants suit? Accessorize! Simply adding an eyebrow-raising clutch or an edgy arm cuff can upgrade an otherwise mellow outfit. Wondering what accessories make the best additions to a humdrum look? Here are a few pieces that will make any outfit pop.

Put a Lid on It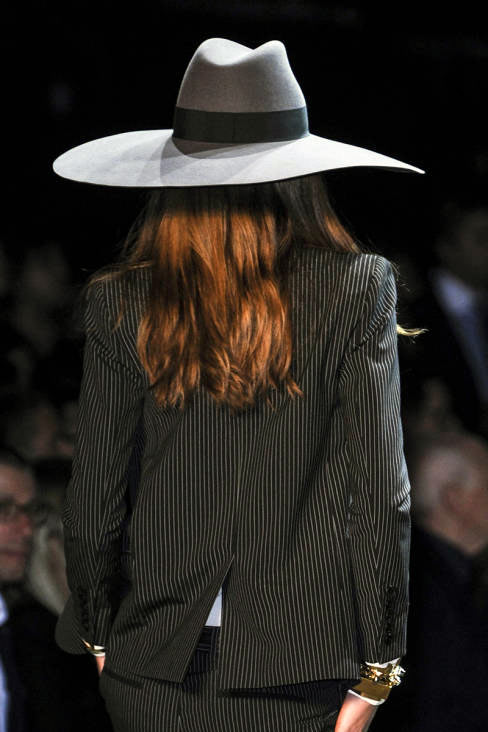 Image credit: Saint Laurent Spring 2013
Whether it be a fedora, cadet, or pork pie, a hat can set off any outfit. This spring, expect to see twists on classics like the Gatsby, charming floppies, and bowlers accented with feathers.
Get Some Arm Candy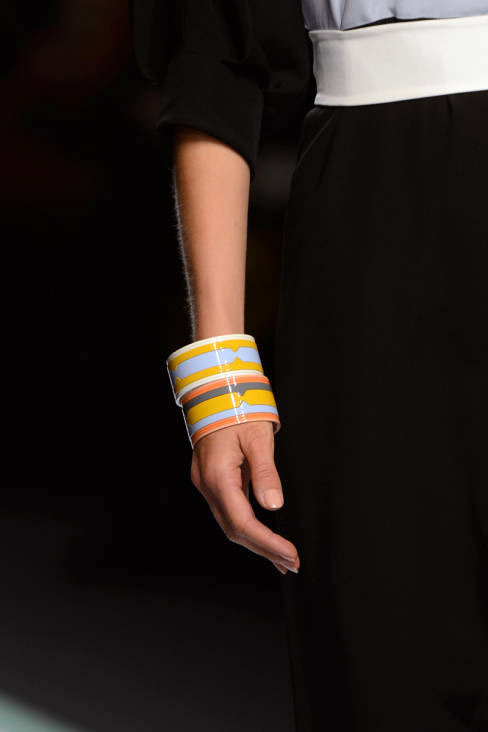 Image credit: Fendi Spring 2013
Spring 2013 is all about what's on your arm, and, when it comes to bracelets, more is merrier. Adorn your wrists with chunky, beaded bracelets bangles, or cuffs to add some sass to your look.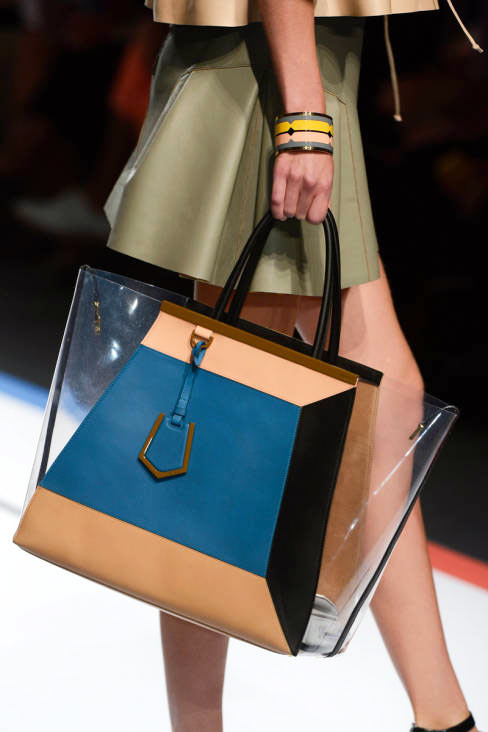 Image credit: Fendi Spring 2013
Not only is a woman's best friend often her handbag, it can also be the centerpiece of an outfit. Clutches are a great way to accentuate your look because they can draw attention to other accessories.Tucked discreetly under your arm, a clutch can make a brilliant blazer stand out. Carry one leisurely in your hands, and no one will be able to miss that new eternity ring.
Tie One On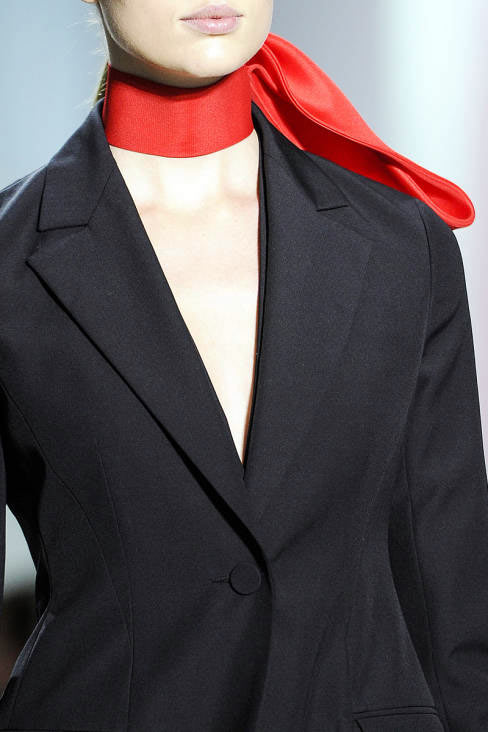 Image credit: Dior Spring 2013
Although spring's weather lessens the need to wrap yourself up, scarves are still quite useful and a stellar choice for lighting up your outfit. And this spring, designers are showing us that scarves are not just for the neck. The runways of New York's Spring 2013 Fashion Week were amassed with models donning scarves everywhere from waists to wrists to ankles to heads. Don't be afraid to layer it on either—like bracelets, sporting more than one can make even the dryest outfit a head turner.