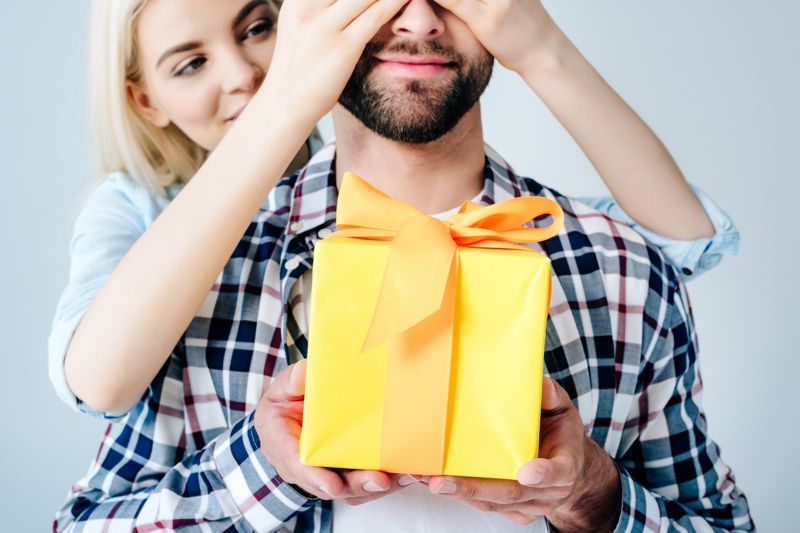 Being in a relationship with a hardworking, committed, and passionate entrepreneur can be pretty challenging. It's even more complicated when looking for the perfect gift that he will use. Whether his birthday is coming up or he just reached a significant milestone in his career or business, a well-thought-out practical gift is more appreciated than another gift to collect dust. So, to give you an idea, here are some of the best gift ideas for your entrepreneur boyfriend.
1. A Durable & Theft-proof Bag
Bags are one of the best gift ideas for your one and only businessman lover. Making travel from and to work and meetings easy, a professional and sturdy bag can help your boyfriend bring his things safely while on the go. You may consider looking for men's leather bags that look stylish and are durable enough, allowing him to take his valuables like laptops or important paper files with him wherever he goes.
In addition, you may also want to look for bags with anti-theft features like security hooks, slash-proof materials, and zip clips that deter pickpockets. These features can ensure that whatever your partner is carrying can be safe from criminals.
2. A Decent Notebook
Entrepreneurs are known to be visionary and creative individuals. Thus, when an idea pops up, he might need a place to jot it down before forgetting about it. This is where a notebook comes in handy. Giving him a notebook would allow him to jot down notes when new ideas come to mind in the most inconvenient places, such as on the plane or even in his sleep.
Apart from concepts, a notebook also allows him to remember things he needs to do or projects he needs to complete. But not just any notebook will do. You may want to look for a notebook with a premium businessman vibe. We recommend looking for leather notebooks that provide a timeless appeal and durable construction that can withstand the test of time.
3. A Waterproof Notepad
This one's a fun gift idea. As we mentioned before, the best ideas tend to come in during the most inconvenient places and times. And for some reason, it often comes in the shower or when relaxing in a hot tub, where you can't bring your laptop, phone, or even a piece of paper.
Don't let your boyfriend hurriedly scrub the shampoo out of his hair and keep on repeating the ideas to himself until he finishes so that he won't forget about them. Why not give him a waterproof notepad to jot down his ideas while still enjoying a hot shower. As a bonus, it can prevent him from accidentally slipping as he won't need to leave the bathroom hurriedly.
4. Item Finder Device
Being an entrepreneur, your partner may have a lot on his plate that he tends to forget where he puts his keys, wallet, or phone. For an already busy and stressed-out businessman, not being able to find keys or wallets when it's time to go to work can be a waste of precious time. So, save your partner from frustration with an item finder.
This device can be attached to their keys or placed in their wallet. And by the time they lose that item, you can use a phone app to locate it by making a super loud noise that allows you to track it down. Some devices even have a locator beacon that shows you where it was last placed.
So, the next time your partner can't find his keys, he can log into the app, press a button and locate wherever the loud alert is coming from.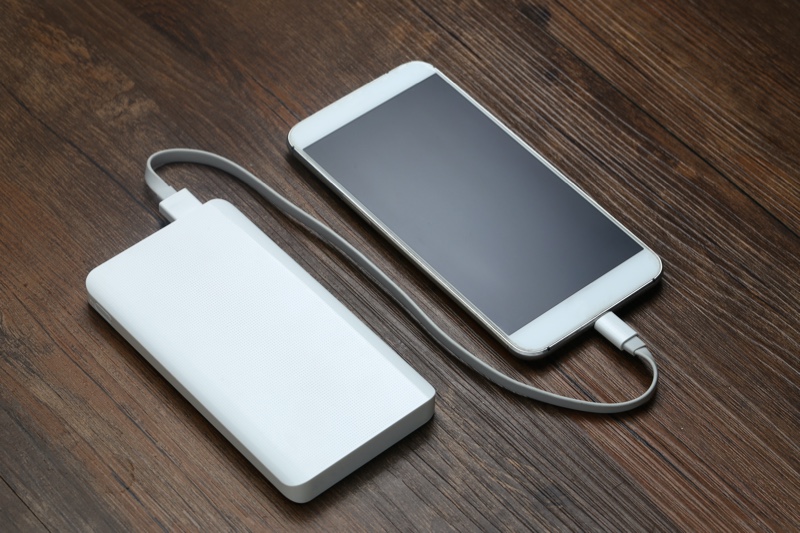 5. Portable Chargers
For the modern-age entrepreneurs, their gadgets are their life. As a result, your entrepreneur boyfriend may always find himself with a low battery device that hampers his productivity, especially when he's always on the go. Multi-day conferences, long flights, or being out of the office all day running to meetings—whatever the case, portable chargers can be a lifesaver for your busy boyfriend.
6. Wireless Earbuds
For the entrepreneur who can only concentrate with the help of relaxing music, a pair of wireless earbuds can be a handy gift. It would be much better if those earbuds come with a noise-canceling feature that allows him to stay focused on work even with noise around him. With this, your partner can no longer be frustrated about your neighbor's loud barking dog or the annoying traffic noise.
Also, wireless earbuds can come in handy every time he needs to take a client call or wants to listen to business development webinars or podcasts.
7. Robot Vacuum Cleaner
Your entrepreneur boyfriend may be busy in his professional life that he forgets to clean his home. However, it can be imperative to do so. After all, a clean home helps with their productivity. And for that, you can get a robot vacuum that cleans, sweeps, and mops those floors he has neglected for days.
It would be like getting a housecleaner without inviting a stranger into his house and paying for it. It can be one of the most thoughtful gifts for every entrepreneur. Your businessman may love seeing his home clean without effort as he can use the extra time to rest or work.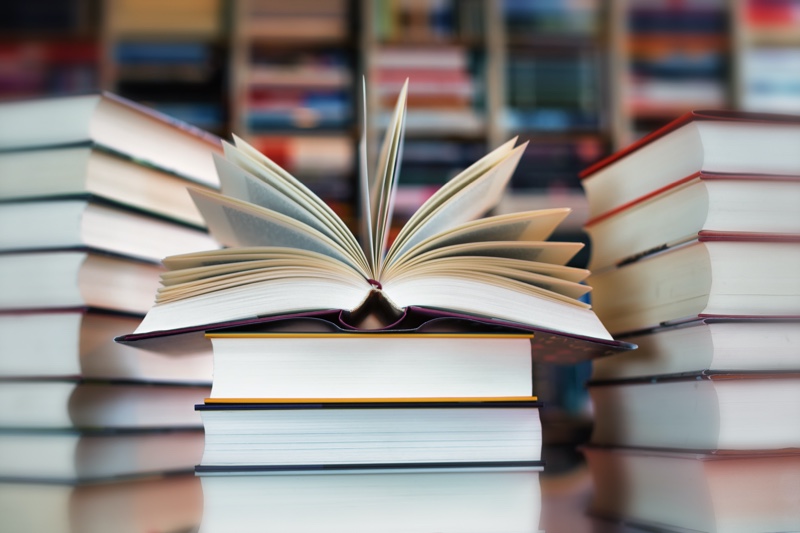 8. Motivational & Entrepreneur Books
Running a business is not easy. This is particularly true for new business owners who put a lot of effort into building their company and are not yet getting much return on their investment. Thus, it's vital to help him stay motivated and not let him give up too soon.
While your support is much appreciated, motivational and entrepreneur books can better relate to his situation. The right books can help him stay on track with inspiring stories of successful people and well-tested strategies to manage his professional life most productively.
9. Subscriptions, Software & Online Courses
Most entrepreneurs and solopreneurs who operate with a small team may find it tough to manage and grow their businesses. So, why not purchase a subscription to his favorite tool or enroll him in an online course to help him level up his skills and business processes? You can always ask him what tools he needs or what skills he may be lacking.
10. A Comfortable & Ergonomic Chair
Ensure your businessman is comfortable throughout their workday by gifting him an ergonomic high-back chair suitable for the boss he is.
An ergonomic chair with good back support can be much appreciated when working at a desk for a long time.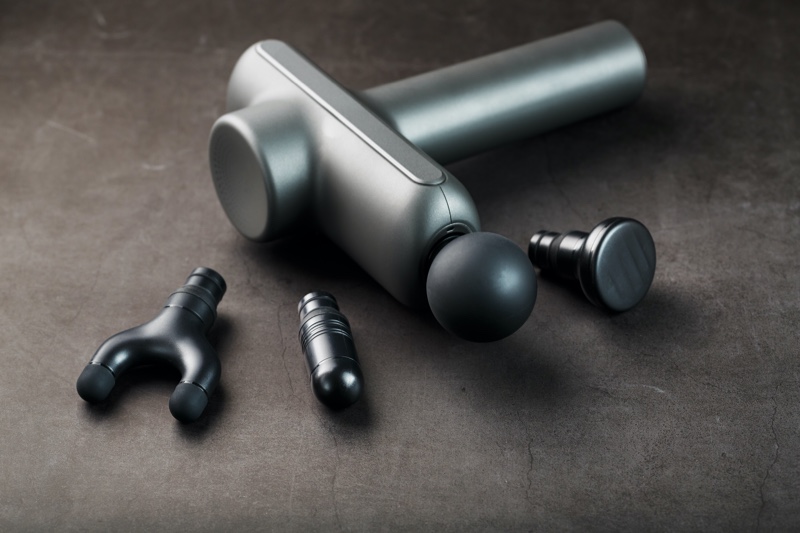 11. Back Massager
If you can't afford to buy him a premium office chair yet, you can get a back massager for him instead. This practical gift idea for your entrepreneur boyfriend can help relieve muscle tension and soreness in his neck, lower back, feet, and legs from sitting at a desk chair for an hour, traveling on the road, or lounging on the couch.
12. Desktop Organizer
Your businessman may be working in a fast-paced, almost chaotic business world, but he must also maintain order and balance to do his tasks efficiently. The first step towards that is making sure that his desk is organized and tidy. So, get him a desktop organizer to keep his items and devices in place. Make sure to look for an organizer that fits his style, needs, and preferences.
13. Anti-blue Light Glasses
Your entrepreneur boyfriend is probably always looking at a computer screen or phone when working. And if you don't know yet, these devices release blue light that can damage the eyes and cause various health problems. It can wreak havoc with his system and circadian rhythm, causing difficulty in sleeping.
It also increases eyestrain and causes blurry vision and frequent headaches. To help your partner, you can consider giving him anti-blue light glasses that can filter blue light and protect his eyes. Your boyfriend can soon experience minor eye irritation and headaches even after prolonged periods facing the screen.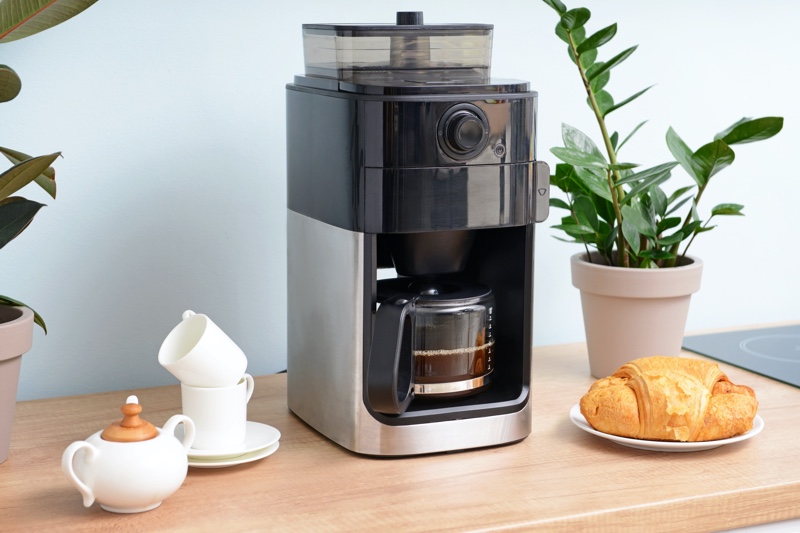 14. Coffee Maker
We all need an energizer in the morning, especially when there's a long day of work ahead of us. Business owners and entrepreneurs, in particular, may require the energizing boost that comes from coffee.
So, consider giving him a quality coffee maker that allows him to brew fresh coffee every morning that can help ignite his creative brain to work.
15. A Vacuum-sealed Coffee Tumbler
If he doesn't have time to leisurely sip a morning cup of coffee or wants to stay energized throughout a busy day, he may need his extra coffee dose on the go. If that's the case, then a quality vacuum-sealed coffee tumbler can keep his coffee tasty and hot or fresh and cold— whatever he likes. Plus, a good coffee tumbler ensures that this energizing drink won't spill in his bag and cause a mess while on the go.
Take Away
And there you have it! We know it can be hard to find the perfect gift for a hardworking entrepreneur in your life. So, we hope that this list of gift ideas can make your shopping a breeze.