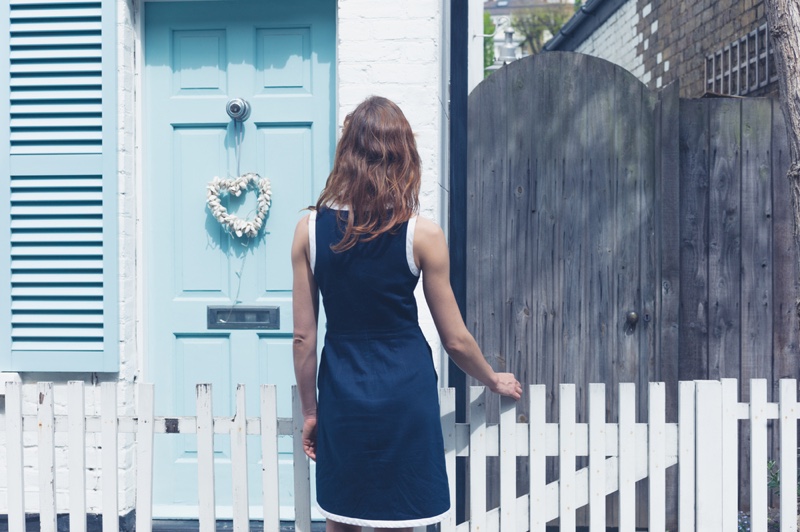 Buying a house at an auction is a great way to purchase a house at a lower price than what it would traditionally sell for. For this reason, it's one of the most common places you'll find property investors looking for a great price, but you can also buy a great home for yourself at an auction. People usually sell their houses at an auction because they want or need to sell it quickly, and the traditional route of selling through an agency on the general market will take too long. This may be a house that belonged to a deceased relative or a house that needs to be sold to cover other costs. For this reason, the houses can be variable in their state, with some being in poor condition and in need of work, and others may be well-looked after. Due to this variability, you'll want to take extra care when buying a house at an auction. Consider these steps if you're thinking of buying at an auction to make sure you're fully prepared.
Before the auction
Research the auctions in your area.
The first step is to find all the auctions in your area, and decide which is going to be the best one for you. The best place to start is with a simple Google search, which will help you find most of the auctions that are happening near you and the details. Look for websites like https://supremeauctions.com that have a clear list of the properties for sale and information about them. You may find that different auctions specialize in different properties, so take some time to scan their information and see which one looks like the best for you. Once you have one or more auctions that seem like they will be a good fit, you can request their auction catalogs. These will provide detailed information on the properties coming up in the next auction.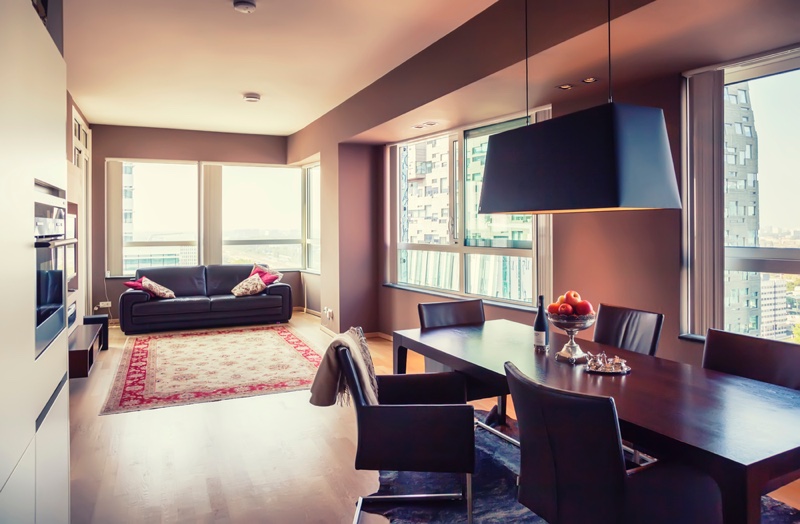 Book your house viewings.
The next step is to start viewing the properties you're interested in. Similar to buying a house more traditionally, viewing a house is one of the most important steps, and you may want to view each property you're interested in multiple times. Contact the auction house to arrange a viewing and make sure to check out the surrounding area, as well as the house itself. When you're viewing the house, make sure to ask questions about its history, previous owners, and what work has been done to the house recently. You may want to take a friend, or even employ someone with experience working with properties such as a builder or surveyor, as they may notice details that you don't.
Request additional information about the house.
In addition to viewing the house and asking questions, you can request the particulars of the house from the auction house. This will have additional details about the property that will help to inform your decision. You may also need to specifically request to view the legal pack that's associated with the house. This will include information that will be vital for your solicitor to review to ensure there are no legalities that may be an issue later on in the buying process.
Arrange your finances.
You'll likely have a budget in mind, but after viewing a few houses and getting all the information, you need to make a good decision you need to make sure you have the finances set up already if you win an auction. For most auctions, you'll need to have a 10% deposit ready to transfer as soon as you buy. This deposit will also help to inform your top budget when you start bidding on houses, as you won't be able to purchase a house you don't have the deposit for.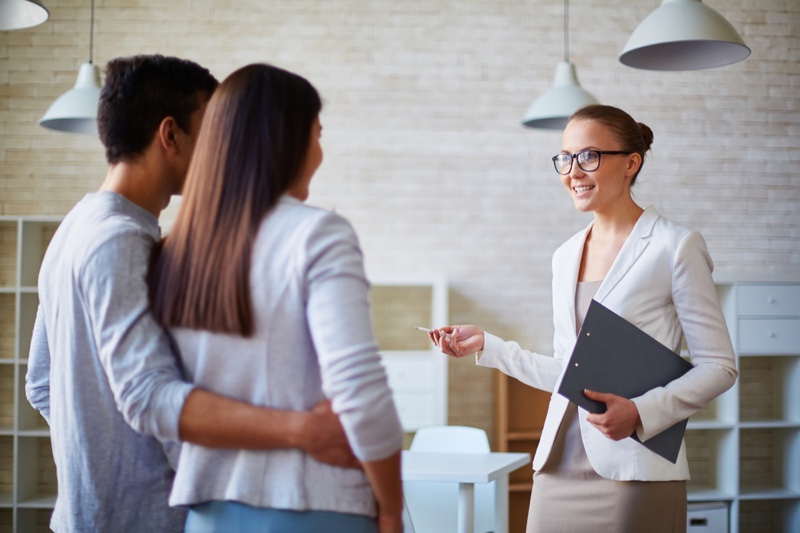 Make your decision.
While you need to have as much information as possible before making a decision, you need to be ready to make this decision quickly. There are usually four weeks from the release of the property information and the auction itself, so you need to be able to get everything ready at this time.
Ask for additional information.
As the auction date gets closer, information regarding the properties you're interested in may change. The guide price may be increased for houses that have been particularly popular, and houses can even be sold before the day of the auction if something is agreed on privately. Ask to be informed of any changes that happen, so that you're bidding with the most recent information possible.
Set a budget.
As mentioned, your deposit may play a role in how high your budget is on auction day. This isn't the only factor, though, and if you have a good cash reserve, then you need to decide how much you're prepared to pay for the properties you're interested in. The guide price will help you to estimate how much everything will cost, but be aware that this is often 10% lower or less than what the house is expected to sell at to entice buyers to make the first bid. You also need to take solicitor fees into account, which can be expensive, and then all of the costs to make the house liveable.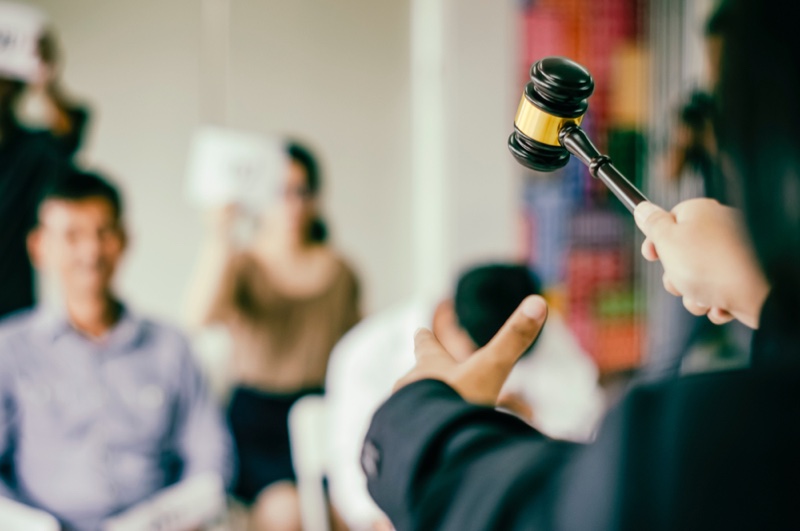 At the auction
Get there in good time
.
It's a good idea to get to the auction before the time stated that it would start to make sure you have time to get a good position, and to get a feel for the event. This will ensure you don't get stuck in a queue of people arriving just before the auction starts, which may lead to you missing vital information that's given out just before the auction begins. In this addendum, there will be updates on any last-minute changes to the properties being sold, so make sure to note them down if applicable to you.
Know the guide price.
As mentioned, the guide price is an estimate of what the property is expected to sell for, but this is often understated to help entice bids. It's also important to know that the guide price is different from the reserve price, which is the minimum amount that the seller will take for the property. This may be significantly lower than the guide price, so don't let this put you off, making a lower bid than the guide price. But then, it's usually around 10% higher, so take this into account when you're bidding.
Make your bids clear.
When it comes to bidding, make sure your bids are clear to the auctioneer. Some people try to have subtle bids, so that the people around them are less likely to know that they are the ones also in the running, but this is a tactic for people with a lot of experience where the auctioneer knows their tells. You may be given a paddle with a number on it to help the auctioneer identify you, and this can be used to make clear bids. In the heat of the moment, try to remain calm and stick to your budget, as it can be easy to get carried away. Try to win a property you really want.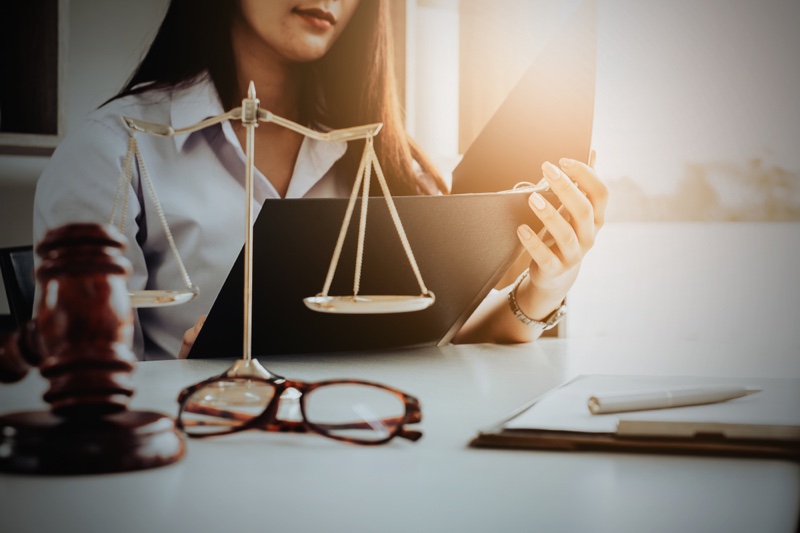 Ask someone to bid for you if needed.
If you can't make it to the auction or would prefer someone else to bid for you, you can instruct someone like an agent or solicitor to bid for you. Some auction houses also allow telephone bids if you're not able to make it on the day. For this to be allowed, you'll need to provide a check with the amount of the 10% deposit required to secure the house at your maximum price.
Sign the terms and conditions if you win.
If you win an auction, you're bound by the terms and conditions of the auction house and need to sign these straight away. From the moment that the auctioneer's hammer hits the table, you're the owner of the property and can start taking the actions you need to make this all legally binding. If you were to pull out at this time, be aware that you'll incur high costs, and you want to avoid this situation when possible.
Pay your deposit and sign any terms and conditions.
The preparation you did will be essential here, as shortly after winning your property, you'll need to put down a 10% deposit at a minimum. Ideally, have this in one account ready to transfer without any issues. You'll also need two forms of identification, which you'll hopefully have with you as well. With these both done smoothly, take some time to read the terms and conditions, and sign them to officially own the house.
Buying a property privately
If there are any properties left unsold after the auction, there may be an opportunity to buy it privately. Stick around after the end of the auction and show your interest in buying, as you may be able to come to an agreement with the seller.