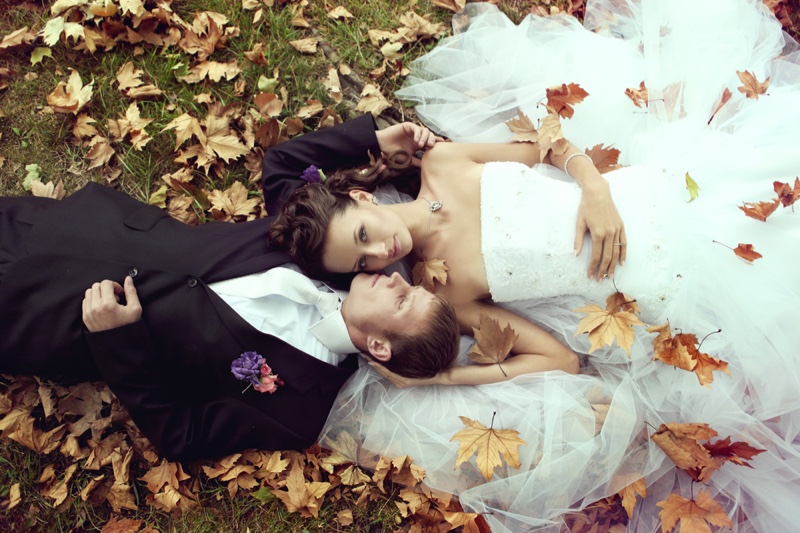 A wedding is a day of joy and laughter used to mark when two people tie the knot and start the rest of their lives together. It is a special day that you would not want to ever forget. It's important to make it as memorable as possible. Weddings today have started to feel a little monotonous with the entire event constituting the ceremony, then cocktails, dinner, and finally dancing. If you are interested in making your wedding day stand out, check out the following tips.
1. Embrace the season
If you are looking for a truly picturesque wedding, then you should be using the seasons to your favor. An outside wedding looks amazing during the summer. Since there is plenty of sunshine and the flowers are out, you can choose a great wedding venue that will be perfect for the ceremony. During summer, you can get a bit creative to make it much more attractive and fun for the guests. You can think about your happiest summer memories and use them to create something you and your guests will never forget.
2. Custom monograms
Most couples prefer professionals planning their wedding. This way, they are sure that everything will be running smoothly throughout that day. However, a wedding like this might end up looking like every other wedding. To place a personal touch to the wedding, consider monograms at the wedding site. A simple monogram can comprise of your partner's initials, which can then be placed on various places from the tables, wedding signs, and so forth. If you need the monograms to be printed on some garments, click here for great deals.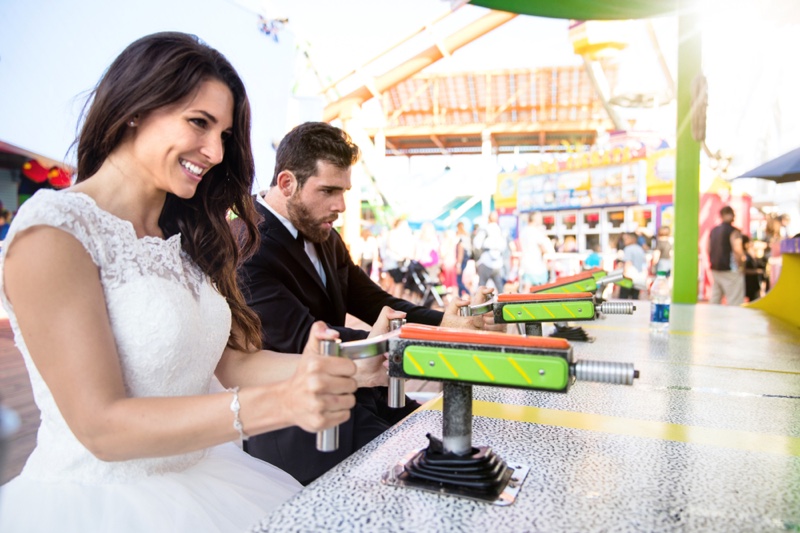 3. Playing games
At your wedding, you want people to be lively and excited. One sure way to do this is by incorporating games at the wedding. They can be great icebreakers for guests, and they give people a great reason to mingle and meet each other. You can have games that split people into teams to get the most out of the experience. To encourage them to get more into it, you can have T-Shirts for each team which have the bride and groom's names on one side and the team on the other side. You can get some help from a company that provides blanks in wholesale prices and can also handle all sorts of printing on fabric.
4. Provide party props for the guests
When it's time to dance, your guests will really appreciate party props. These can include funny hats, think glow sticks, tambourines, and masks for something like a masquerade, and so on. When thinking about party props, don't overdo it. Simply think about what props people love during a party and make it available for them. You can find party ideas for your bride in order to have a great time. The party props can also be a nice and inexpensive way to say thank you to your guests for coming to the wedding. You can complete the night with nice take-home treats with personalized "thank-you" notes attached.
5. Play up the colors
Most weddings often involve the bride in a white wedding dress and the groom in a nice tux. While this is still very okay for a wedding, you might want to do a bit of experimentation with the colors if you want your wedding to stand out! Since it's crucial to keep things bridal, you can decide to go floral or even play a bit with different hues to see which one works best for you. This also goes for the entire wedding theme. Don't be afraid to play up some colors for the bridesmaids and even the groom's party.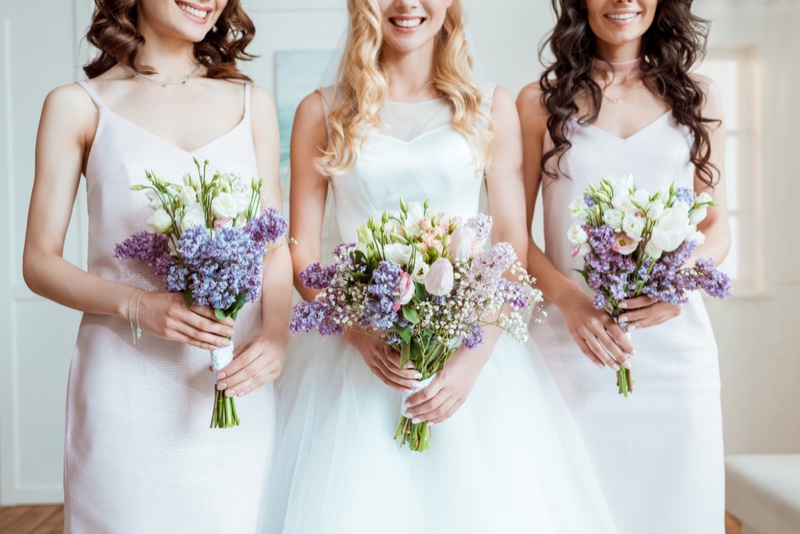 6. The power of flowers
Flowers are a non-negotiable aspect of a wedding. After the couple says their "I dos," they are often showered with bubbles from the page girls or something similar. To make your wedding stand out, you can hire a rose petal cannon for that special moment. After the nuptials have been said, the canons will blow thousands of rose petals onto the site. Not only is this very beautiful, but you should expect some cheers from the party. When you see it again on video or photos, you will surely smile from the stream of happy memories.
7. Don't shy from the alcohol
Drinks at a wedding party help people relax and get in the mood for a great time. While you might be tempted to simply fill the bar and let the guests enjoy themselves at will, you can go the creative way and use the alcohol as a prop. You can decide on a signature cocktail for the guests and then use them to show your guests their seating arrangements like a traditional escort card or something similar. At your wedding party, you can also make sure that you have some mixologists on-site to make your guests everything they need and keep them in a jolly mood all evening long. You can also go a step further and level up your wine presentation. You can decide to order some custom labels which can then be placed on the wine and water, which will be served to the guests.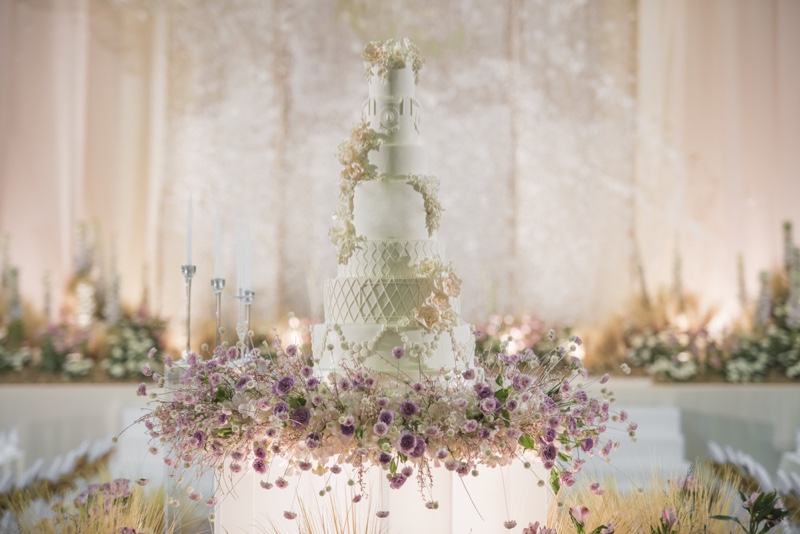 8. Spice up the wedding cake stand
The wedding cake and corresponding dessert bars have become an integral part of any wedding reception decor. This means that the way you present the cake will mean a lot. While you can just place the cake in a central position, a table, there are more creative ways to display the cake. Depending on the site, you can decide on the specifics of the cake. One unique way to present your cake is by having it supported by strong but thin cables to give it more of a floating effect.
9. Serve up local delights
If you are having your wedding far from where you grew up, then a wedding can be the perfect place for you to serve up your local delicacies. If your guests come from the same place, they will really appreciate the gesture, and it will not be easily forgotten. A taste of home can be very powerful, and it will also serve as a reminder of where you are coming from, staying true to your roots. Since not everyone might love these treats, you can have them being served at a tasting station. For instance, New Englanders will love clam chowder and lobster rolls, New Orleans love oysters and Texans can have tacos. If you have a family recipe, this is the time to shine. 
10. Seating arrangements
Seating arrangements are crucial to a wedding. When the guests are properly seated, the conversation will flow freely, and interaction will be at an all-time high. However, the guests don't have to sit on chairs or benches. Depending on the theme of the wedding, you can choose to go with a different style, which is more picturesque and blends with the wedding's overall theme. Here, you can go with cushions on the floor, lounge-style seating, or even go with something unique like tree stumps with tribal prints around.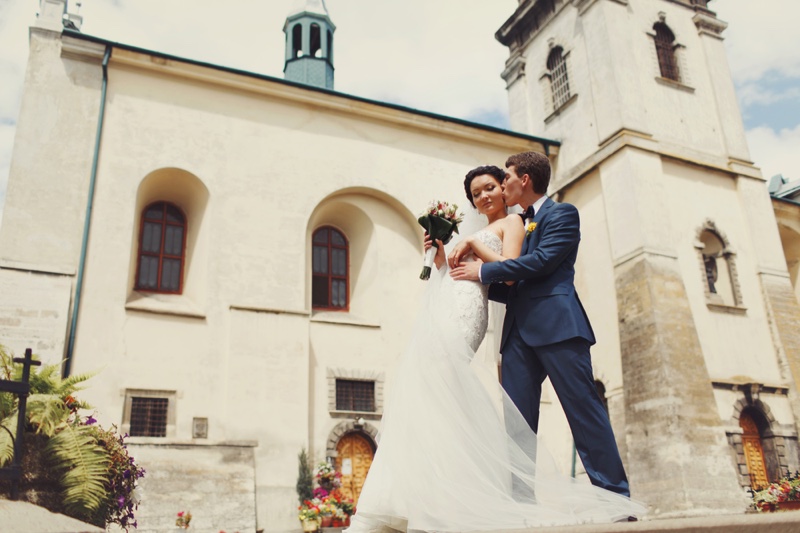 11. Have fun at the after party
After it's all said and done, the after-party is where the festivities come to an end. Here, you should make sure that your guests have the appropriate entertainment to keep them on their feet dancing. Since you probably have people of all ages there, you can decide to go with a professional DJ to keep the music going. If you can, consider changing the location for this final bit of the party. If you can change clothes, this is the perfect time to do so. You can get into something a bit more comfortable to dance in. You can make the night special by incorporating some late-night bites since the guests might be hungry from the dancing. This doesn't have to be catered bites. You can decide on getting a food truck to the site, and everything will be great. 
12. The Getaway Vespa
After the events of the day, the lovely couple must then go on to their getaway Vespa. Some people prefer the old school "just got married" convertible but you can decide to do something better suited for your theme. If you had a styled princess theme, a chauffeured vehicle or carriage could be very attractive. Those who love motorcycles can outfit one for this purpose. However, you must consult with the planner for this so that you don't go over budget. 
Valet Gifts
After the party, it's important that your guests go home feeling good and appreciated for coming to celebrate with you on your big day. To make them feel special, you can have the valet place something special in their vehicles before they leave. This might include end-of-night snacks, a basket gift or even a hangover kit consisting of Aspirin, water, and snacks for the morning after the celebrations
With these simple and completely doable tricks, you can make sure that your wedding is one to remember for the couple and your guests. Also, don't forget to have professional photographers taking pictures of the amazing day.