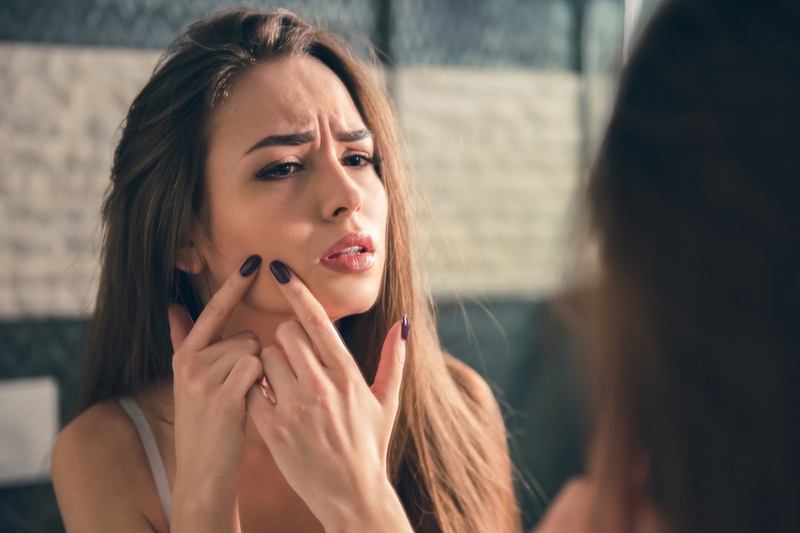 Are you tired of using several different products on your acne-prone skin and end up messing up everything?  This article might be on your side. Acne is a painful skin issue in most of today's teenagers. Although adults and middle-aged people can also sometimes get severe breakouts.
Several people believe in the misconception that acne occurs only in those with oily faces. But, the fact is both an oily and dry skin type can develop acne which can change your face reality. However, to avoid getting those breakouts, you have to take gentle care of your skin and follow some simple tricks and remedies.
1. Keep your face clean
The scars that acne leaves on your skin are more annoying than its appearance. Thus, taking the proper precaution of avoiding it is better than its remedies. The first tip towards an acne-free skin is keeping your face and overall body parts clean.
Most of you mainly develop large-sized acne in your cheeks and several parts of the face. Thus, your initial duty is to keep your clean using mild cleanser or face washes according to the type of your skin. The dust, impurities and dead cells on the surface of your skin may interact with the oil production developing the big ugly acne.
2. Maintain the pH level using a toner 
Too much oily skin or extremely dry skin get the risk of acne. Thus, maintaining the right pH is important to get a clear glowing and acne-free skin. Use a toner to tone your face every morning and before going to bed at night. When you tone your face, the natural oil secretion on your skin remains in balance.
If you are unwilling to use the chemical-based products from the market, you can make your homemade toner using the cucumber juice ad rose water.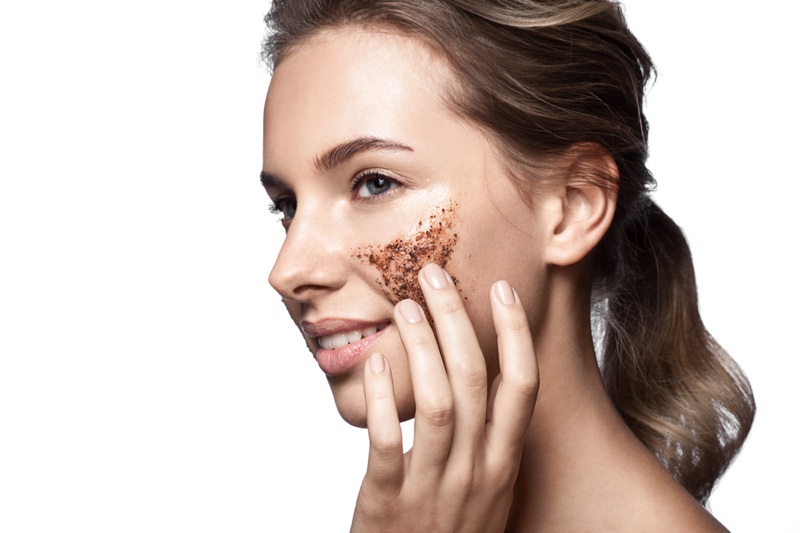 3. Remove your dead skin
Scrubbing your face is extremely important to avoid getting acne on your skin. Scrubbing helps you to get rid of the dead cells from the surface of your skin. But, make sure to use the mild granules to scrub your face.
Instead of a chemical-based product, you may make your DIY face scrub with honey, lemon juice, and baking powder. Mix all the three ingredients and scrub your face to get smooth acne-free skin. This tip is for those who want to prevent acne. If you already have acne on your skin, avoid the scrubbing part.
4. Use some antibacterial face packs
Bacteria make your acne worse by making it larger. To stop the interaction of bacteria uses some antibacterial products to make your home-made anti-acne face packs. Neem, turmeric, tulsi, etc are some anti-bacterial products that you can use to treat your acne.
Make a smooth paste of all the three ingredients and apply it on your face or only on the affected areas. The powerful anti-acne face pack will minimize the size of your acne and can also reduce the scars left by them. Weekly application of the face pack can give you positive results with a short period.
5. Don't touch your skin frequently
This is one of the most crucial aspects to follow with acne-prone skin. Several germs and bacteria stay at your hand. When you touch your face more often, you are likely transferring those ill germs to yr skin. It may implant several acnes and pimple on your face.
Moreover, when you touch your skin for the utmost time, the fluid of any one of your acnes comes in contact with your fresh skin cells and spreads its number. Hence, avoid touching your face without sanitizing it.
6. Drink plenty of water
Along with external care, your body requires internal care to fight with the acne. Dehydration and toxic formation inside your body can result in painful acne. Drinking an adequate quantity of water dissolves all the toxic elements from your body providing you with clear skin. Thus, stay hydrated and drink sufficient water every day for younger-looking acne-free skin.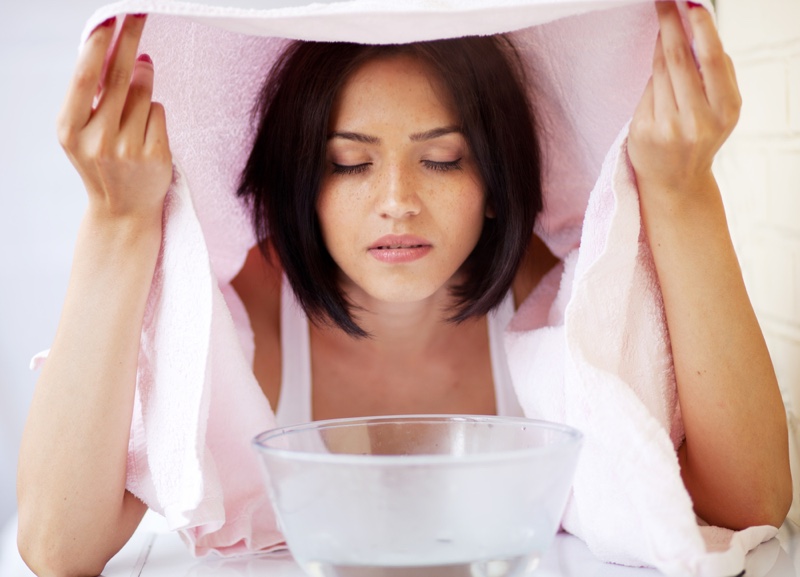 7. Green tea steam
Green tea is an excellent ingredient to make your skin glowing. Its antioxidant properties balance the pH level of your skin, shrink the pores and also reduce the inflammation of the acne. It can even halt the acne from coming back.
Hence, prepare the green tea stem by boiling a teaspoon of green tea leaves in a freshly cleaned bowl. Cleanse your face before taking the green tea steam. This acne treatment gradually minimizes the size and numbers and eventually bids them away.
8. Moisturize your skin
Moisturizer is the food of your skin. If you have dry skin, using an oil-free moisturizer can improve your skin condition and minimize the appearance of acne. People often grow a concept in their mind that moisturizers can make your acne more pathetic. But, it is actually a myth. People with dry skin have the tendency of overproducing oil on the surface of the skin, worsening the acne.
But, if you moisturize your face with a suitable oil-free moisturizer, your skin gets proper nutrients. It controls sebum or oil production and improves your skin texture.
9. Cold compress
Ice cubes are considerably helpful to open your pores and make your skin firm. It also helps you to decrease the swelling and redness of your acne. It works as a spot treatment.
Using ice to treat your acne is one of the fastest ways to reduce the zit size. 
10. Go natural
If you have sensitive skin, your may skin may negatively interact with the make-based products. Most of the make-up products clog the pores delivering you acne. Thus, better go without heavy makeup, flaunting your natural beauty. Keeping proper care of the skin will make your skin glow even without any makeup.
In case you wear some makeup, make sure to remove it clearly before going to bed. If you keep the makeup on while sleeping, it can trigger the formation of acne.
Along with all these beauty tips, make sure to participate in mild exercise and healthy eating. Oily food and dairy products are one of the main reasons for acne. Thus, choosing a healthy lifestyle and wholesome eating habits can slowly diminish the appearance of your acne.