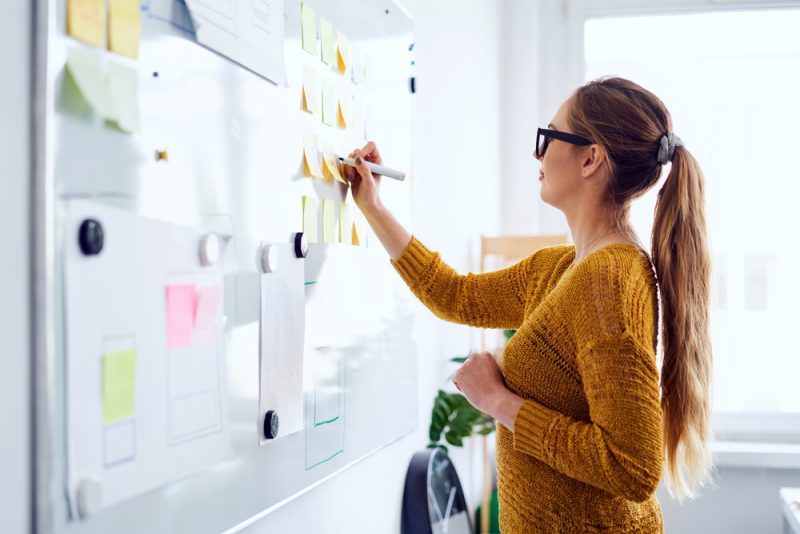 Suppose you love the idea of designing your clothes, crafting your fashion accessories, or even providing fashion advice to some of your friends. In that case, you might have daydreamed about starting your fashion side gig.
With a few hundred dollars in startup costs (or less), you could sell your clothes, accessories, and services for a premium – and potentially expand the operation into a full-fledged business that would allow you to quit your full-time job. But if you want to be successful in the fashion arena, here are ten essential tips and strategies you'd be wise to keep in mind.
Tips for Starting a Fashion Side Gig
These items can head you toward success with your first fashion side gig:
1. Create a business plan first. Although you might believe you have an excellent idea for a fashion-related business, it's worthwhile to document your plans formally. An official business plan will compel you to weigh the many facets of your business from an operational and strategic standpoint, such as the cost of raw materials, the competition you'll face, and your potential path to future growth. It's also going to serve as a helpful blueprint when you put all the pieces in place.
2. Research the competition. This should be an essential part of your business plan, but you have to study the competition no matter when. Who else is in the space and doing what you hope to accomplish? What is their operation like? Whom are they serving? How successful have they been? This will lead to another critical consideration for your side gig in the next item.
3. Differentiate yourself. If you want a chance to make a decent profit and impact the industry, you'll need to differentiate yourself. There are many viable ways to do this. You could offer a better quality product, produce it at a lower cost, or serve a different target audience. You might also provide outstanding customer service or enable clients to purchase in a unique way your competitors haven't thought of. It's up to you.
4. Identify your target audience. You'll also need to identify a specific target audience. Too many new, fashion-savvy entrepreneurs set out to make a product or offer a service for "everyone." But if you try to be too universal or too generic, you may never achieve relevance and experience difficulty generating reputational momentum. It's much better to select a specific group of people to serve and target them specifically.
5. Don't start out relying on this side gig alone. In time, you might be able to turn this into a large-scale, highly profitable business. But in the interim, it's better to diversify your efforts. Stick with your current full-time job (if you have one), or pick up other side gigs. For example, you could work with a property management company to rent out a property and supplement your income that way.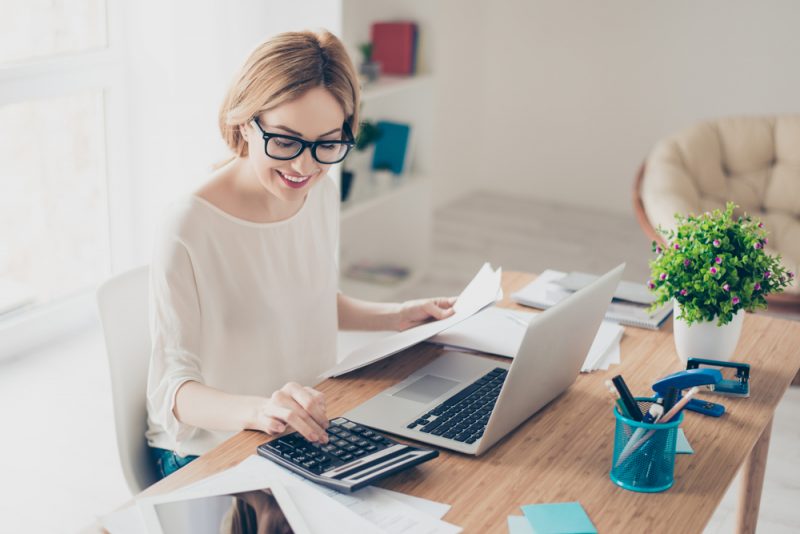 6. Crunch the numbers. Speaking of income, it's worthwhile to estimate how profitable your operation might be – and what the weaknesses of your financial models are. Figure out how much you will spend on raw materials and peripheral costs such as shipping and how much time it will take to do your core work. How much can you charge for these products and services, and will you find a way to turn a profit?
7. Land some easy clients. When you're ready to get started, look to land some "easy" clients first. For example, you could ask friends and family members to be your test audience. This will be a great chance to see how your products work for people – and an opportunity to generate early reviews and testimonials.
8. Learn from your mistakes. You're not going to be perfect, so be prepared to make some mistakes, especially in the early days. Treat the screwups as an inevitability and a learning opportunity, so they don't drag you down. Use them to figure out what's not working in your operation so you can fix it.
9. Stay plugged into the community. If you want to stay on top of the latest fashion trends and continue engaging your innovative mind, stay plugged into the community. Subscribe to the forums, bloggers, and social media personalities who inspire you to do your best work – and check their content daily!
10. Keep evolving. One of the best ways to gain an advantage over your competitors is to remain adaptable. Modern fashions change frequently, and so do economic conditions. You'll have a critical edge over other entrepreneurs if you continue improving your business and making positive changes to your core products and services.
Making It Work
There's no guarantee your fashion gig will be a smashing success or that you'll redefine the nature of the industry. But if you approach it correctly, you should at least break even – and have a lot of fun in the process. Try to manage your expectations with care, especially in the early stages, and focus on working to achieve your full potential!