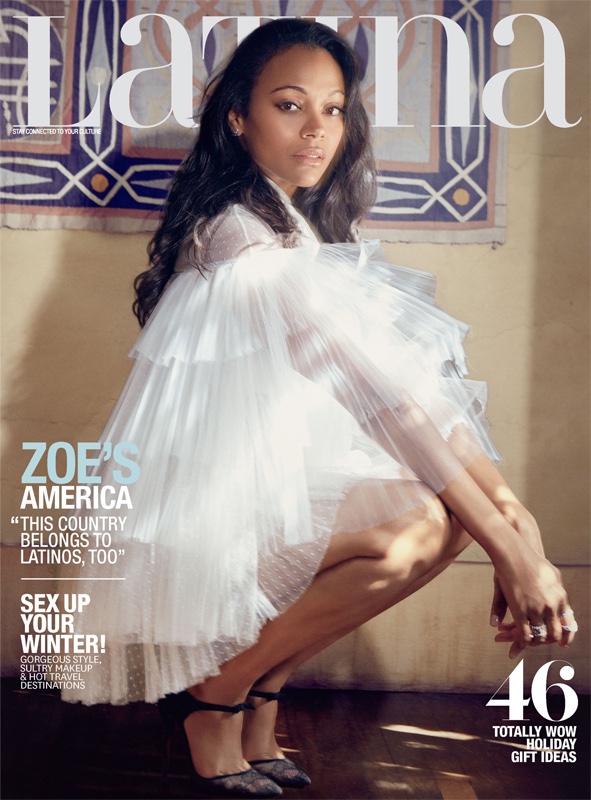 Actress Zoe Saldana lands the December-January 2015.2016 cover story of Latina Magazine, wearing a white frock. The star who recently gave birth to two twin boys looks back in shape as she wears glamorous gowns and embroidered dresses.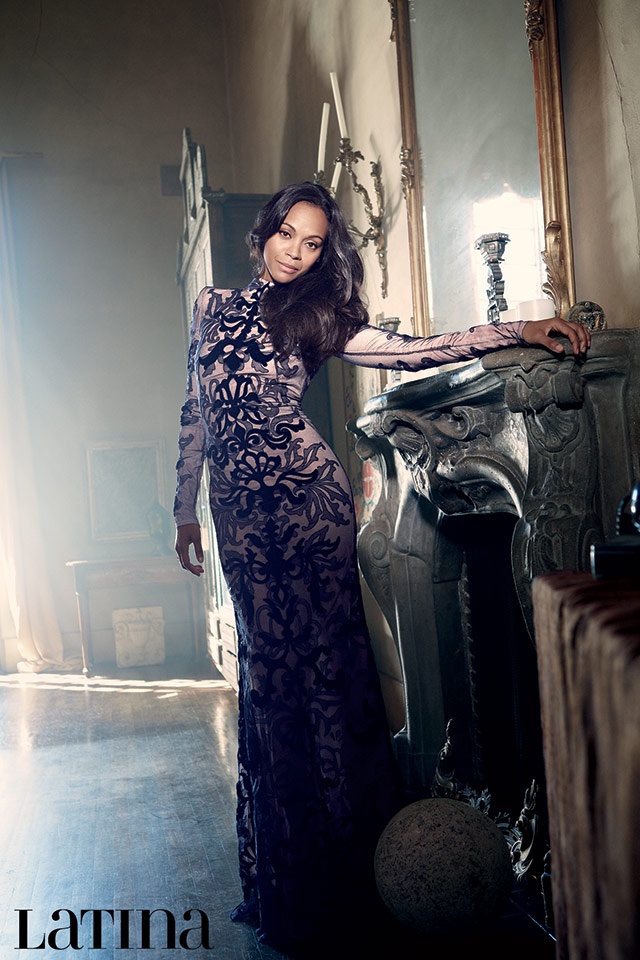 When asked about people who are scared of the Latinization of America, Zoe says, "You can't kill us. You can't send us back. We are millions and millions here because it is our time to migrate. We are the youngest culture. We are doing what your people did. So shut up and just deal with it. Adjust your laws, because it's not going away."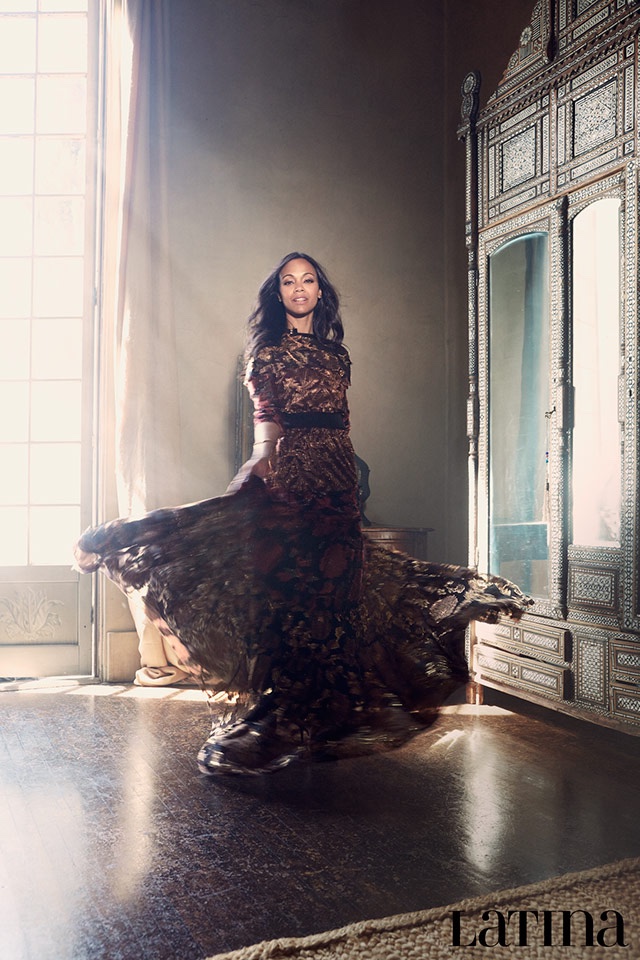 Zoe also appears in the biopic of singer Nina Simone called 'Nina', which has been marred with controversy since news of her casting. Critics said that Zoe was too light-skinned to play Nina among with other concerns. The film has been delayed, and most recently got a December release. "Still to this day, I can't listen to her music. I'll be able to listen to her and not feel so heartbroken once I either finish this movie and release it, knowing that we did the best we could, or this movie goes away. I pray that somebody tells her story and they do it amazingly well. And then I'll just put this to rest."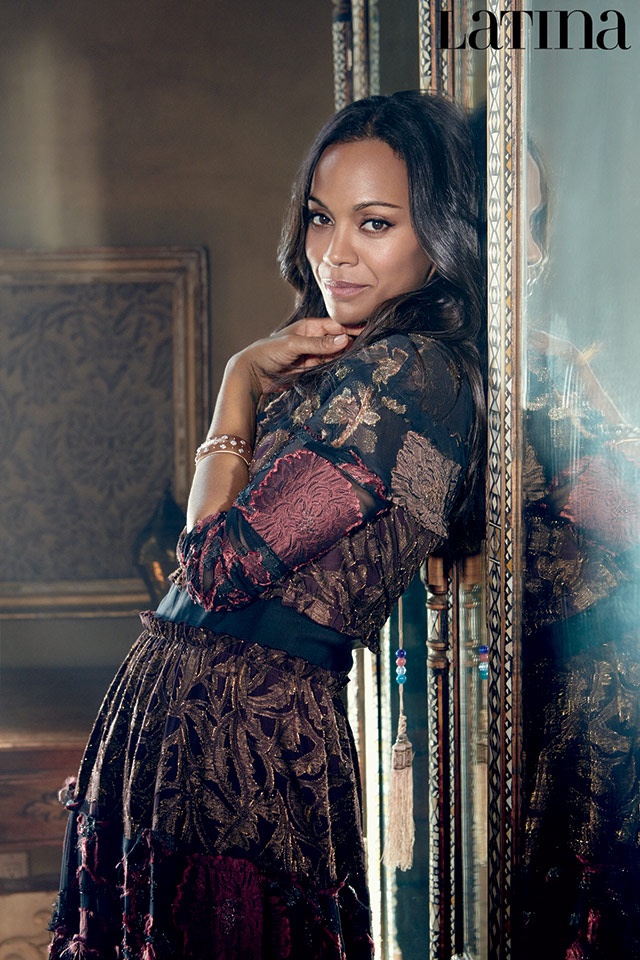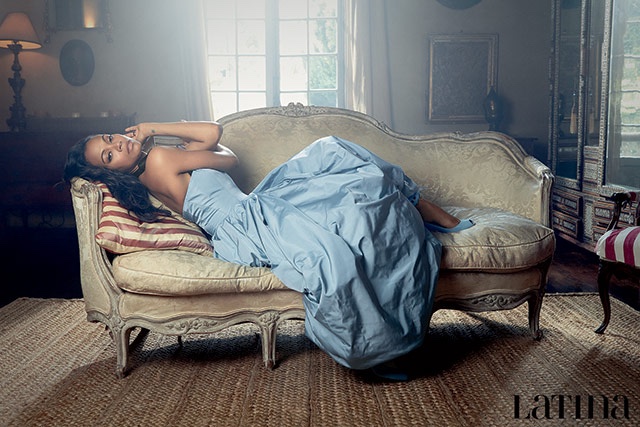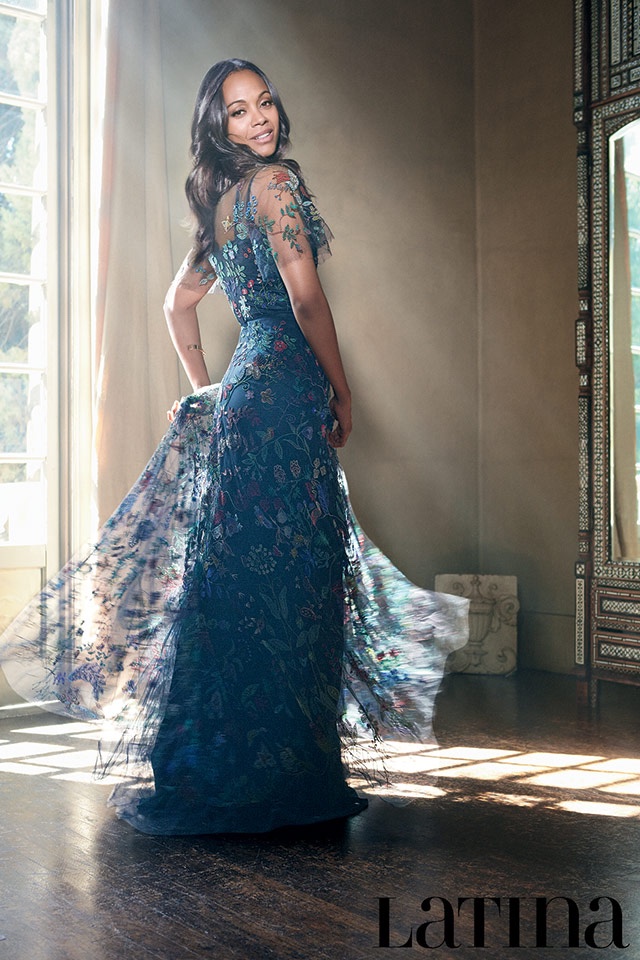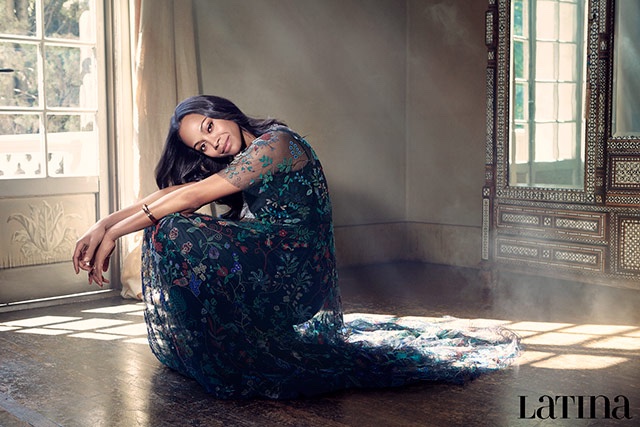 Enjoyed this update?