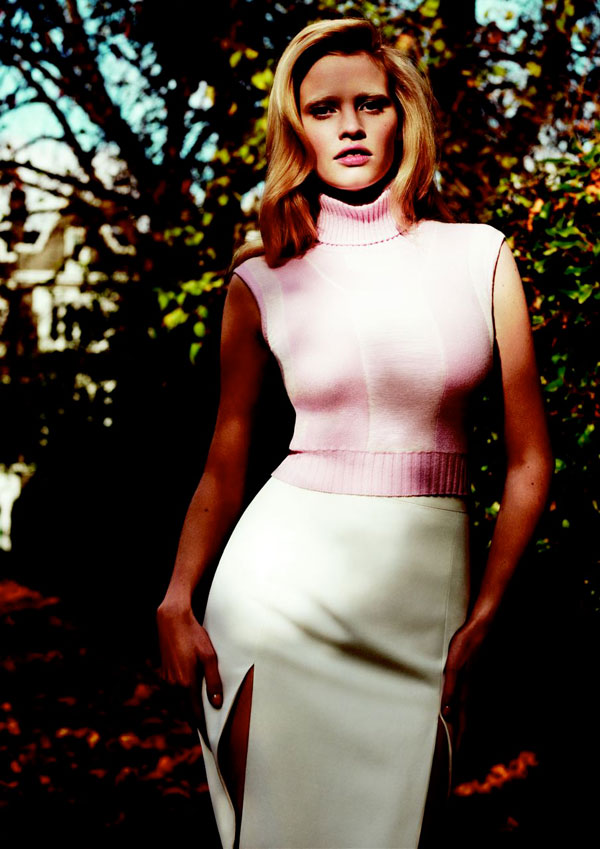 Photographed by Willy Vanderperre for the January issue of American Vogue, Lara Stone appears in a feature about her struggle as a size 4 model in an industry dominated by twos and zeros. In an interview with Rebecca Johnson, she reveals some of the trials faced in costume fittings: "It's depressing when the clothes don't fit and you are always the odd one out…I was on a shoot last week and the stylist took out this tight corset dress and said, 'Here, put it on,' and I was like, 'Who are you kidding?'"
Fortunately for Lara, her curves seem to be one of the many aspects which makes her a star in the fashion world. The Dutch model has proudly shown them off numerous times in countless magazines and most recently, the Louis Vuitton campaign.
source | Vogue
Enjoyed this update?